IP TECH SUMMIT 2020
950.000
DATA SOVEREIGNTY | HYBRID CLOUD | THE NEW IP STRATEGIES
Intellectual property for open innovation and digital transformation.
Audience
Chief Executive Officers
Chief Operations Officers
Chief Legal Officers
Chief Technology Officers
Heads of Global Patent Operations
General Counsels
Chief IP Officers
In-house Counsels
Lawyers
European IP practitioners
IP consultants
Category
Upcoming Events / Upcoming Events / Default Category
Programme
Speakers
Partners
RESEARCHED, PRODUCED AND ORGANISED BY
About Premier Cercle™
Since 2002, Premier Cercle is a strategic conference producer who builds state-of-the-art events. By addressing issues under a political, strategic and technical focus, the events crafted by Premier Cercle offers a 360° overview of each information topics. Researched as a journalist would do for its own in-depth report, Premier Cercle analyses how to market an information product and promote it while taking care of the organisational details.
HOST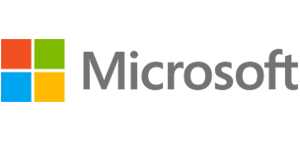 About Microsoft
At Microsoft, our mission is to empower every person and every organization on the planet to achieve more. Our mission is grounded in both the world in which we live and the future we strive to create. Today, we live in a mobile-first, cloud-first world, and the transformation we are driving across our businesses is designed to enable Microsoft and our customers to thrive in this world. We do business in 170 countries and are made up of 114,000 passionate employees dedicated to fulfilling our mission of helping you and your organization achieve more.
Knowledge partner
Prices
STANDARD FEES
Fees

| | |
| --- | --- |
| Corporate IP | € 1550 exVAT/HTVA |
| Law Firms | € 1650 exVAT/HTVA |
| Solutions Providers | € 1750 exVAT/HTVA |
EARLYBIRDS
Prices

| | | |
| --- | --- | --- |
| Corporate IP | Earlybird Start Date: 2019-10-01 - Earlybird End Date: 2019-12-31 | € 950 exVAT/HTVA |
| Corporate IP | Earlybird Start Date: 2020-01-01 - Earlybird End Date: 2020-03-31 | € 1000 exVAT/HTVA |
| Corporate IP | Earlybird Start Date: 2020-04-01 - Earlybird End Date: 2020-06-30 | € 1050 exVAT/HTVA |
| Corporate IP | Earlybird Start Date: 2020-07-01 - Earlybird End Date: 2020-09-30 | € 1150 exVAT/HTVA |
| Corporate IP | Earlybird Start Date: 2020-10-01 - Earlybird End Date: 2020-11-30 | € 1250 exVAT/HTVA |
| Corporate IP | Earlybird Start Date: 2020-12-01 - Earlybird End Date: 2020-12-04 | € 1550 exVAT/HTVA |
| Law Firms | Earlybird Start Date: 2019-10-01 - Earlybird End Date: 2019-12-31 | € 1150 exVAT/HTVA |
| Law Firms | Earlybird Start Date: 2020-01-01 - Earlybird End Date: 2020-03-31 | € 1250 exVAT/HTVA |
| Law Firms | Earlybird Start Date: 2020-04-01 - Earlybird End Date: 2020-06-30 | € 1350 exVAT/HTVA |
| Law Firms | Earlybird Start Date: 2020-07-01 - Earlybird End Date: 2020-09-30 | € 1450 exVAT/HTVA |
| Law Firms | Earlybird Start Date: 2020-10-01 - Earlybird End Date: 2020-11-30 | € 1550 exVAT/HTVA |
| Law Firms | Earlybird Start Date: 2020-12-01 - Earlybird End Date: 2020-12-04 | € 1650 exVAT/HTVA |
| Solutions Providers | Earlybird Start Date: 2019-10-01 - Earlybird End Date: 2020-12-04 | € 1750 exVAT/HTVA |
First Subscribed

Strategic IP conference producer
Secure transaction
Transaction System by Ingenico
Support 5/7
Contact us from Monday to Friday
Online Reservation
Secure and direct online reservation
SSL Protocol
Protects transactions confidentiality