EUIPO IP Roundtable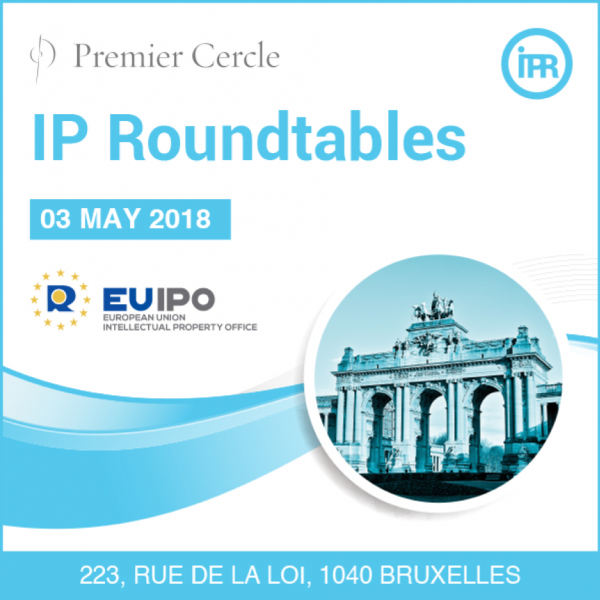 Augmented and Virtual Reality: Most advanced IP rights issues
Audience
On Thursday, 17 May 2018, the EUIPO Brussels Liaison Office will host an IP Roundtable on "Augmented and Virtual Reality: Most advanced IP rights issues."

The extensive developments in the technological field of augmented and virtual reality over the past years are not only changing our daily lives, but they are also raising legal issues.

During the course of this event, experts in the field of technology and intellectual property will explore and discuss what virtual and augmented reality entail, and what challenges intellectual property protection is facing in view of this new technology.

The IP Roundtable is designed to bring EU bodies and representatives and the business community together to discuss topical issues in IP protection.
Programme
Speakers
Partners
RESEARCHED, PRODUCED AND ORGANISED BY
About Premier Cercle™
Since 2002, Premier Cercle is a strategic conference producer who builds state-of-the-art events. By addressing issues under a political, strategic and technical focus, the events crafted by Premier Cercle offers a 360° overview of each information topics. Researched as a journalist would do for its own in-depth report, Premier Cercle analyses how to market an information product and promote it while taking care of the organisational details.
Reviews
Prices
Registered participants

Strategic IP conference producer
Secure transaction
Transaction System by Ingenico
Support 5/7
Contact us from Monday to Friday
Online Reservation
Secure and direct online reservation
SSL Protocol
Protects transactions confidentiality