IP Seminar @ VOLVO CARS
1250.000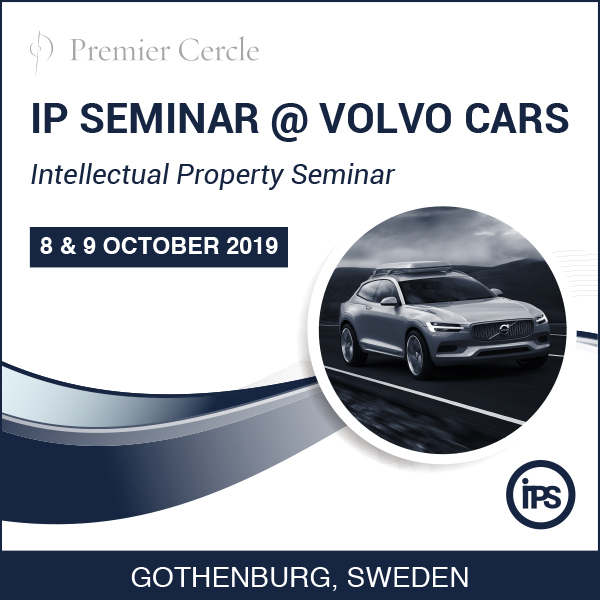 Intellectual Property in the global Automotive Industry
Audience
Chief Executive Officers
Chief Operations Officers
Chief Legal Officers
Chief Technology Officers
Heads of Global Patent Operations
General Counsels
Chief IP Officers
In-house Counsels
Lawyers
European IP practitioners
IP consultants
Category
Upcoming Events / Upcoming Events / Default Category
Programme
Speakers
Keynote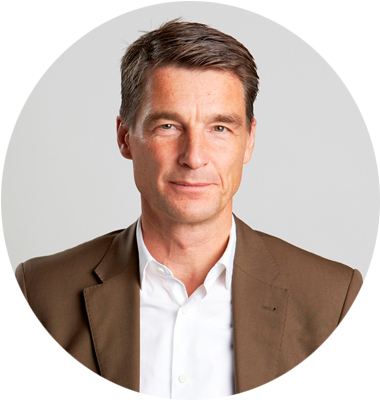 Thomas Ingenlath
Chief Executive Officer
Polestar AB
SE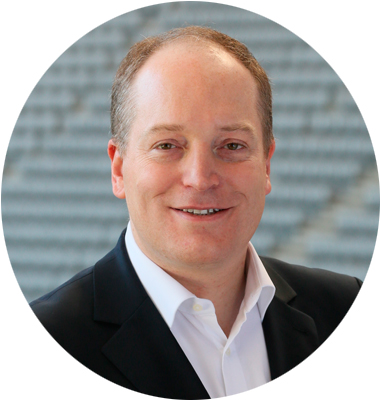 Claudius Leibfritz
CEO Allianz Automotive, Member of the Board o
Allianz Partners
DE
Claudius Leibfritz is the CEO of Allianz Automotive and thereby responsible for the global automotive business of Allianz. In addition, he is a member of the Management Board of Allianz Partners. Prior to this, Claudius was managing several regional groups of Allianz. Before joining Allianz, he spent more than ten years at Boston Consulting Group conducting and heading various international projects. Claudius holds a PhD in Finance from the University of Berne in Switzerland and a Master's degree from Tuebingen University in Germany.
Dennis Nobelius
Chief Executive Officer
Zenuity
SE
Dennis Nobelius has extensive experience within product development. Complemented with leading positions in manufacturing, and now via marketing/sales/service domain moved into a Managing Director position of a new Joint Venture between Volvo Cars & Autoliv – Zenuity. Major recent achievements is to have led the development of the All-New Volvo XC90 (including the new SPA platform), and also simultaneously led the development of the Volvo 90 model range (S90, V90 and V90 Cross Country). His background also covers running an entrepreneurial IT business. The background also covers running an entrepreneurial IT business. All in all with an educational Ph.D. degree in Technology Management. Dennis Nobelius is a judo black belt, lives in Zurich and Gothenburg, married and has two children.
Featured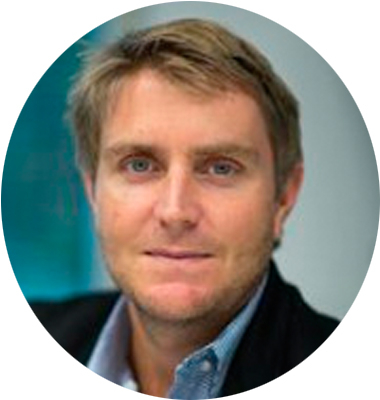 Erik Ahroon
Vice President
Acacia Research
US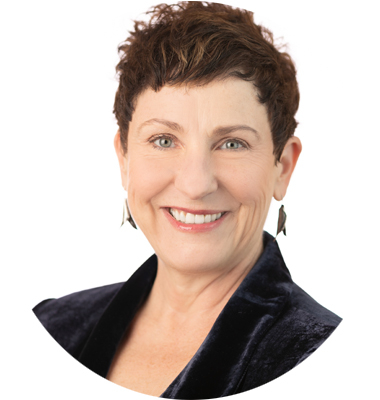 Jill Bowman
Associate General Counsel, IP Law & Policy Gr
Intel Corporation
US
Jill advises Intel's Internet of Things Group, including the Automated Driving Solutions and Transportation Solutions Divisions, and Mobileye on strategic intellectual property law issues, complex technology transactions, and collaborations. Jill leads cross-functional, cross-geo teams, including Intel's Technology Licensing Practice Group. Jill also designs and facilitates educational workshops on advanced intellectual property law topics and women's leadership. Prior to joining Intel, Jill worked for major U.S. law firms and litigated intellectual property cases in federal and state courts, AAA and ICC arbitrations, and before the ITC. Jill is a registered patent attorney. She currently practices law in Oregon and California. Jill earned her J.D. from the University of Michigan Law School.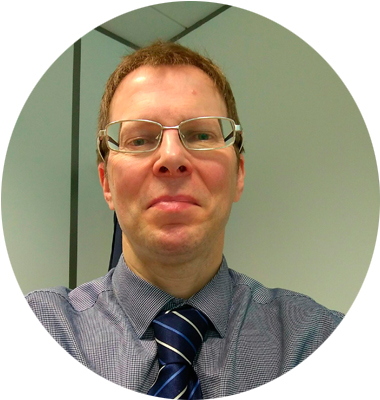 James Bradley
Head of Legal
Group Lotus plc
GB
Dr James Bradley award winning international counsel with distinctions from Oxford University that obtained record private action settlement from Europe's largest automotive manufacturer. Successfully protected a client from multibillion Euro class action. Managed all international legal work for the Southern Hemisphere's largest pharmaceutical company and the highly profitable sale of a UK company to the world's largest private equity house. Currently heads Lotus legal team.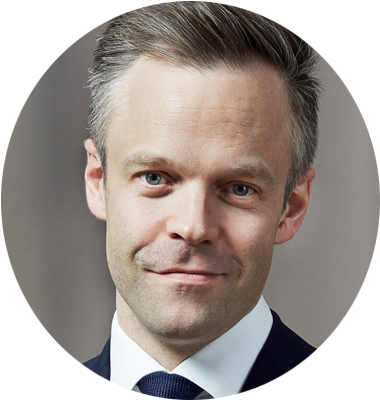 Jens Bördin
Partner and CEO
Konsert Strategy & IP
SE
Jens Bördin is Founder, Partner, and CEO of Konsert Strategy & IP. He is an advisor in business-driven IP strategy and management, and digital technology innovation. He has 15 years of experience in the area including leading C-level strategy projects, multi-year implementation projects and large-scale multilateral projects at technology companies ranging in size from growth ventures to corporations with revenues of over 70 BEUR. Mr Bördin holds a Master of Science in Innovation and Entrepreneurship from Chalmers University of Technology and a Bachelor of Science in Business Administration from School of Business, Economics and Law at University of Gothenburg.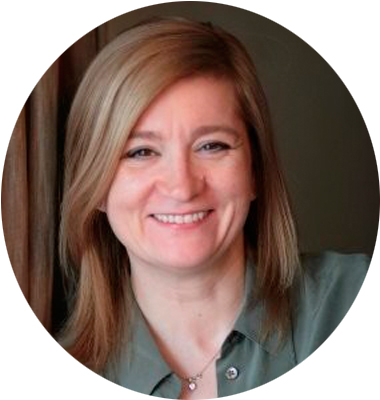 Ann Critchell-Ward
Vice President Intellectual Property Operatio
TOM TOM
NL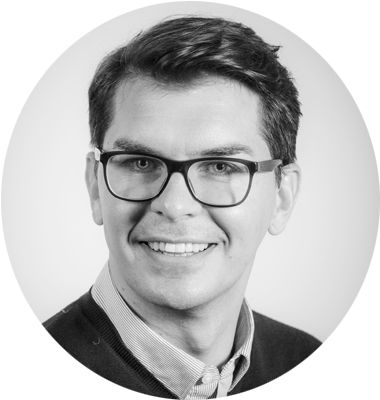 Ief Daems
Legal Director
CISCO
BE
As Legal Director at Cisco, Ief advises Cisco on EU and national competition law compliance, and supports the company's global corporate development activities from an antitrust perspective. He also engages in policy advocacy, in the field of competition law and IP licensing. Prior to joining Cisco, Ief was Senior Legal Counsel at Samsung Electronics, and competition lawyer at the Brussels offices of Howrey and Shearman & Sterling.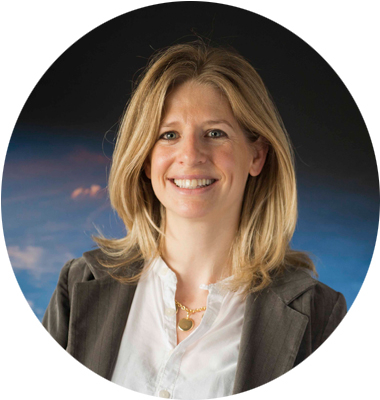 Aude De Clercq
Technology Transfer Officer at the Technology
European Space Agency (ESA)
NL
Robert Falck
CEO, Inventor & Founder
Einride
SE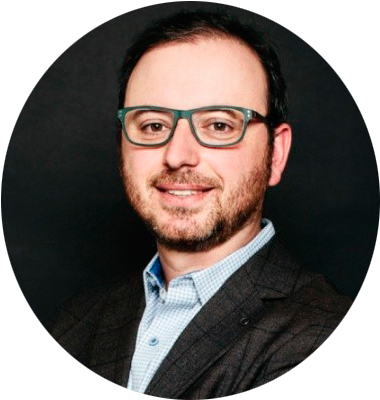 Alexander Fishkin
Chief Legal Officer | General Counsel | Corpo
Luminar Technologies
US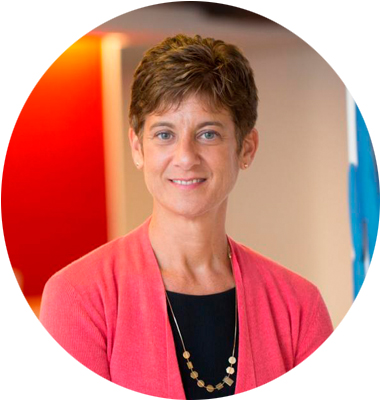 Tracy-Gene G. Durkin
Director
STERNE, KESSLER, GOLDSTEIN & FOX P.L.L.C.
US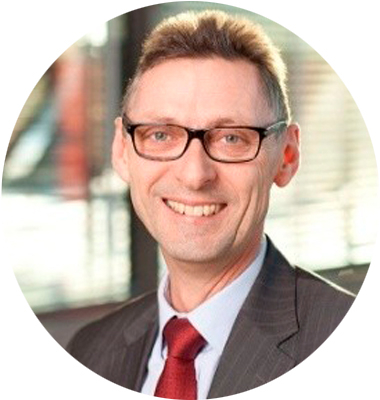 Andrew Hammond
Chief Executive Officer
Valea AB
SE
Andrew Hammond is a founding partner of Valea AB and a European Patent Attorney. He has a degree in mechanical engineering and has been working in the IP field since 1983, initially as an Examiner at the European Patent Office and since 1990 in private practice in Sweden. Most of his time is spent in post-grant patent proceedings. He is frequently in Munich representing clients before Opposition Divisions and the Boards of Appeal of the European Patent Office. He is also heavily involved in several global litigation cases. Andrew is a CEIPI-tutor and regularly holds lectures and seminars on all aspects of European patent procedures. Andrew is a dedicated golfer and when not on the golf course he enjoys to spend his spare time with his two children.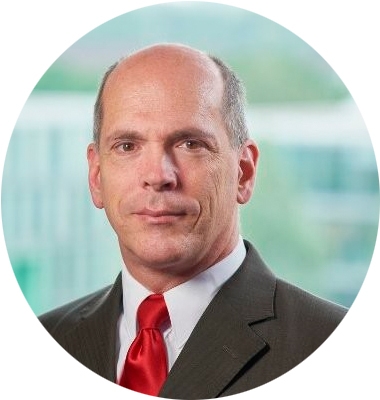 Brian Hinman
Chief Innovation Officer
AON
US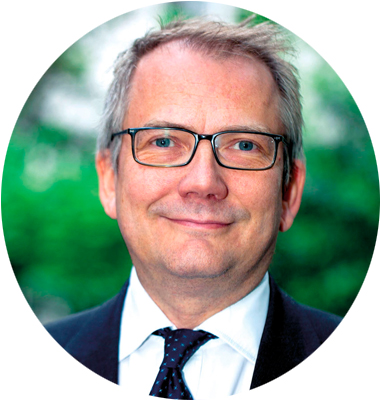 Ari Laakkonen
Partner
Powell Gilbert LLP
GB
Ari has a huge breadth of experience in the electronics, IT and telecoms sectors derived from his in-depth technical knowledge from experience as both in-house and external legal counsel. Ari specialises in electronics patent litigation and licensing disputes, as well as advising on general IP, licensing and competition law matters including FRAND obligations, obligations to license, damages and general strategic advice. He also advises in relation to disputes involving trade marks, designs, copyrights and trade secrets/confidential information. He has represented clients in the UK courts as well as in opposition and appeal proceedings in the European Patent Office, and has assisted with co-ordinating actions in courts elsewhere in Europe, the US, Latin America and Asia. Advice on multi-jurisdictional strategy is a particular strength.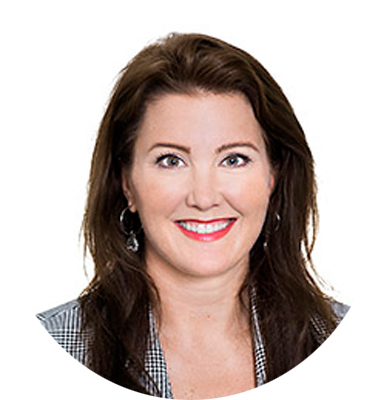 Anna Maria Lagerqvist
Senior IP Counsel
Volvo Cars
SE
Leader of a team with global corporate responsibility for all IP related matters within Volvo Cars with R&D activity mainly in Sweden, USA and China working closely with Research and Development, Strategic Product Planning, Marketing, Purchasing, and the Legal Department. Head of IP Litigation and member of a cross-functional core business Alliance team coordinating all alliances within Volvo Cars and building up and negotiating cooperation agreements with external partners, with a special focus on IP and tax strategies as well as technology transfer. 15+ years of experience in IP, contracting and licensing. Management experience of heading successful legal teams and experience of business development on senior management level. Speaker in international IP forums and lecturer at University level.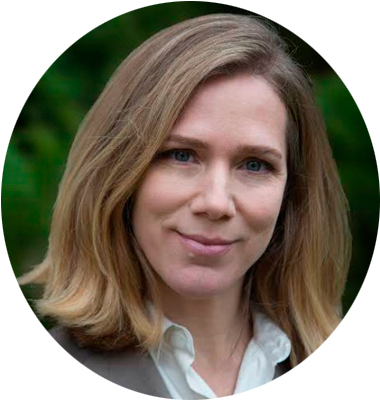 Charlotta Ljungdahl
Vice President Intellectual Property
Air Liquide
FR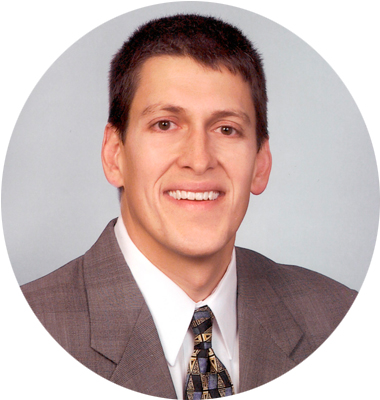 Lionel M. Lavenue
Partner
Finnegan, Henderson, Farabow, Garret & Dunner
US
Lionel M. Lavenue is a partner in Finnegan, Henderson, Farabow, Garrett & Dunner, LLP's Reston, Virginia office, and leads the firm's Aerospace, Aviation, and Unmanned Aerial Systems (UAS) industry group. With experience in more than 180 district court litigations, Lionel's practice focuses on intellectual property matters including patent trial litigation and patent portfolio management for a variety of technologies (including appeals), especially those related to aviation, UAS, UAV, and drone technologies. Lionel has experience in the preparation of over 1,000 patent applications, and he has directed the filing of more than 75 IPR petitions and covered business method (CBM) petitions. He frequently speaks and writes on aviation and UAS topics. Lionel is an active and current airplane (almost 5000 hours) pilot and owner and current helicopter pilot (over 125 hours), and he holds airplane, helicopter, lighter-than-air, and glider ratings.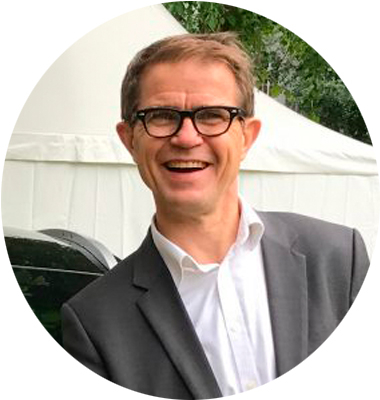 Olav Madland
Chief Executive Officer
Applied Autonomy AS
NO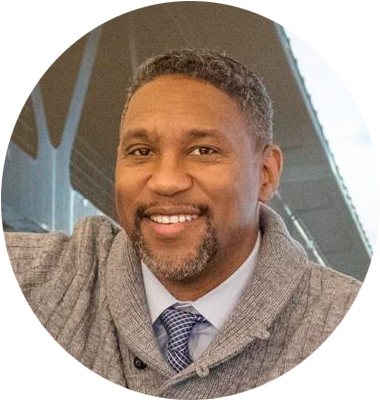 Raymond Millien
Vice President and Chief IP Counsel
Volvo Car Corporation
SE
Raymond Millien, named one of the "World's 300 Leading IP Strategists" by Intellectual Asset Management (IAM) Magazine from 2009-2016, is Vice President & Chief IP Counsel at Volvo Car Corporation. He received a B.S. in Computer Science from Columbia University (New York, USA), and a J.D. from The George Washington University Law School (Washington, D.C. USA). He has led the IP function at GE Oil & Gas and the American Express Company, and the software IP function at GE Healthcare. Mr. Millien has also served as General Counsel of IP merchant bank Ocean Tomo, LLC, and practiced law in the Washington, DC offices of DLA Piper US LLP and Sterne, Kessler, Goldstein & Fox PLLC.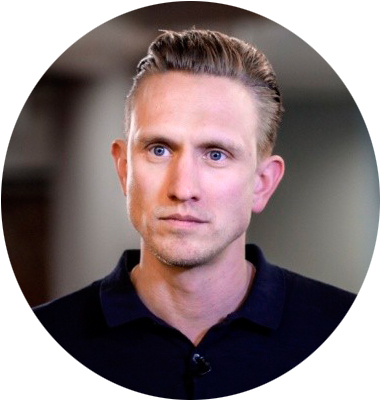 Tim Pohlmann
Managing Director
IPLytics GmbH
DE
Tim is the CEO and founder of IPlytics - an IP intelligence tool that augments the analysis of technology landscapes and a company's competitive position. IPlytics Platform goes beyond patent data by linking and processing more than 90 million patents to 4 million standards and contributions, 280,000 declared standard-essential patents, 60 million scientific articles and the profiles of 2 million companies and start-ups on one platform. Tim is an external research associate at the "Law and Economics of Patents Group" CERNA, MINES ParisTech and an associate at Berlin Institute of Technology. Tim earned his doctoral degree with the highest distinctions from the Berlin Institute of Technology with a dissertation on patenting and coordination in standardization. During the last 10 years Tim has been actively involved in preparing studies for the European Commission, the World Intellectual Property Organization (WIPO) and the German Federal Government on standard essential patents, FRAND and patent pooling.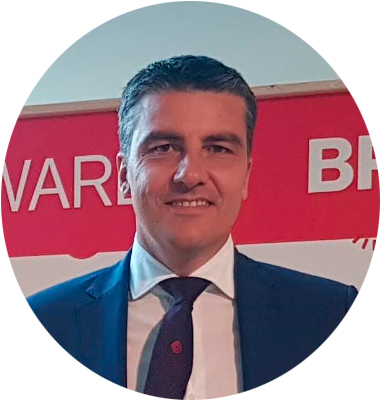 Paolo Rezzaghi
IPR Manager
Brembo S.P.A
IT
Paolo is an experienced IPR Manager with a demonstrated history of working in the automotive industry. Prior to joining Brembo he worked for another big Italian automotive company and another one in the cable sector. He is skilled in Patent Portfolio Analysis, Patent Law, Trademark infringement, Brand Protection and Anti-counterfeiting actions. Paolo coordinates the worldwide IPR activities. He believes in the development of the Intellectual Property culture in Italy, supporting actively some Italian Associations in this field.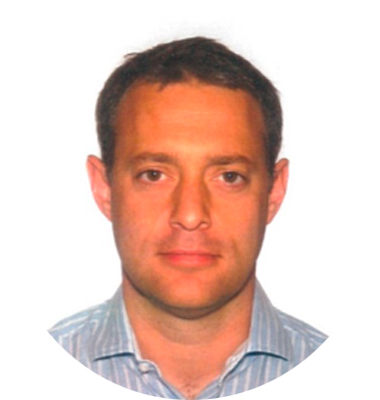 Nicolas Schifano
Senior Director and Assistant General Counsel
Microsoft
US
Among his responsibilities, Nicolas leads Azure IP Advantage, a program designed to protect Microsoft's customers innovations in the cloud. Nicolas is also responsible for Open Source and IP policy at Microsoft. Prior to that, Nicolas led Microsoft's standards and intellectual property policy engagements, first out of the Microsoft office in Brussels, then at Microsoft's headquarters in the USA. Nicolas is registered with the Washington bar as in-house counsel. He is also a French and European patent attorney. He has an educational background in computer science, electrical engineering, intellectual property and business laws. Nicolas is a regular speaker at conferences on intellectual property.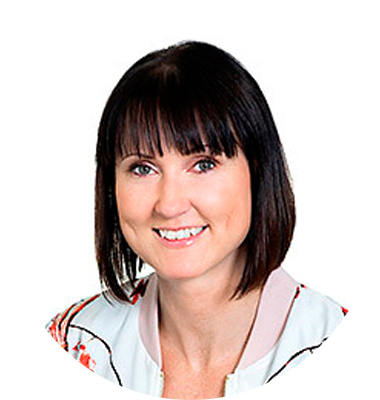 Lisa Selar
Senior Trademark and Design Counsel
Volvo Car Corporation
SE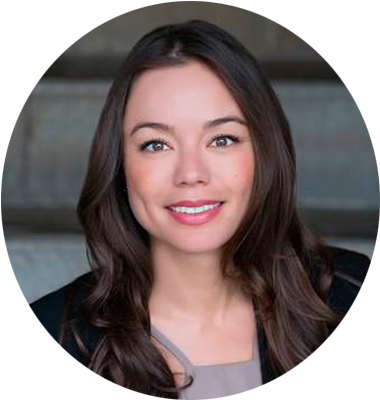 Nicole Shanahan
Chief Executive Officer
ClearAccessIP
US
Nicole Shanahan is an attorney in California and the CEO of ClearAccessIP, the leading Silicon Valley solution for AI-centric intellectual property services. She has been named a Stanford CodeX Fellow, a joint fellowship between Stanford Law School and Computer Science. As a legal technologist, she specializes in the legal applications of neural networks, structured databases, APIs, UI/UX, automation and SaaS. Nicole has been named to the Business Times Top 40 under 40 list, and continues to drive ClearAccessIP as a must have enterprise solution, recently earning the company a spot on Outsell's 300 Company's to Watch list.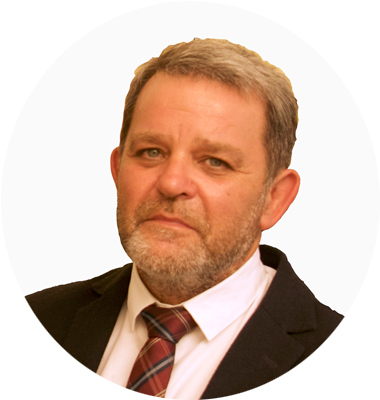 Ronan Stephan
Chief Scientist
Plastic Omnium
FR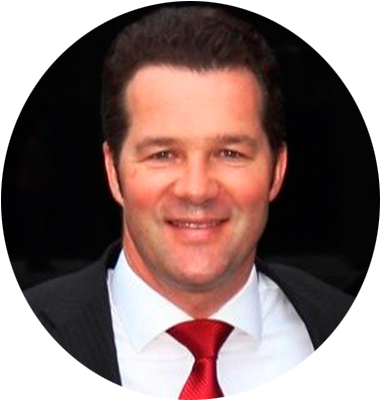 Robert Sterner
Head of Global Brand Protection
Audi AG
DE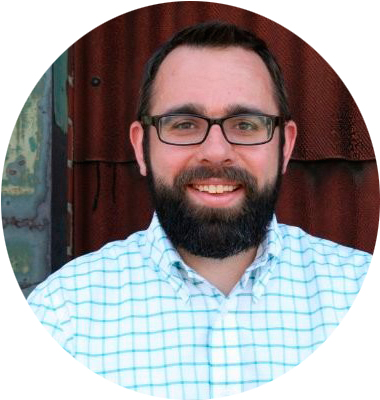 Chris Storm
Legal Director, Emerging Technologies
Uber
US
Chris Storm is a Legal Director at Uber and currently leads IP for Uber's Emerging Technologies programs, including Uber ATG (self-driving cars) and Uber Elevate (aerial ridesharing). Prior to his time at Uber, he served as an Assistant General Counsel at Bell Helicopter and as an associate at Baker Botts LLP. He received his B.S. in Aerospace Engineering from The University of Texas, his J.D. from the University of Houston Law Center, and his M.S. in Technology Commercialization from The University of Texas.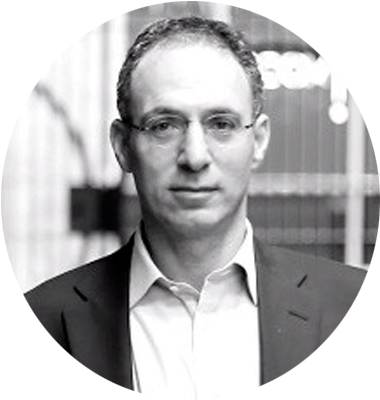 Nigel Swycher
Chief Executive Officer
Aistemos
GB
Nigel Swycher is the founder and CEO of Aistemos, an IP analytics and strategy company with headquarters in London. Nigel is committed to providing more accessible information about technology protected by patents globally. Our product Cipher harnesses AI and machine learning to understand who owns patented technologies, to enhance the competitive intelligence available to R&D, M&A and strategy teams at the heart of the deals that will transform the sector. Nigel is also a director of ORoPO (the Open Register of Patent Ownership) and is a recognised by IAM Strategy 300 as an expert in the field. Prior to Aistemos, Nigel had a long career in the law first as an intellectual property partner with leading law firm Slaughter and May and later as head of technology at Olswang.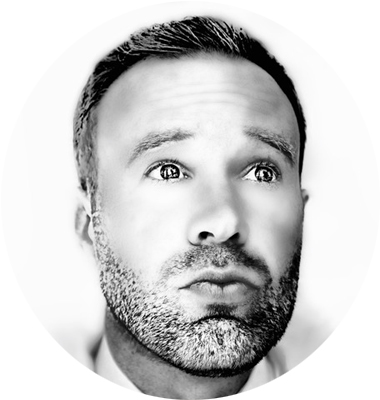 Jacob Timm
Chief Executive Officer
Orchestra Inc.
US
Jacob is an industry leading executive in automotive HMI, with over 15 years experience evolving and building human-machine experiences driving the transformation currently taking place in mobility. As CEO of Orchestra Inc., Mr. Timm pushes his talented team to break new ground through advanced research, prototype, build and launch processes. With experience and education in global market strategy, pricing, game theory and full-stack software design and development, Jacob simultaneously leads the company and builds the product side by side with his team.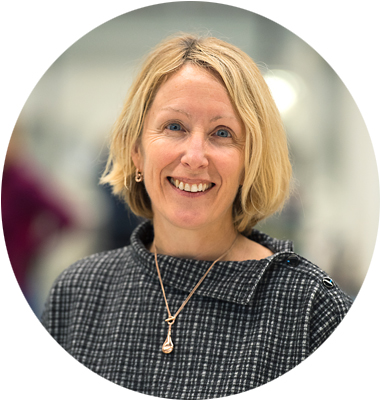 Victoria Van Camp
CTO and President, Innovation and Business De
AB SKF
SE
Victoria Van Camp joined SKF 1996. She held a number of positions, based in; the Netherlands, US and now in Sweden. Her previous positions include, amongst others; President, Business and Product Development. Director, Industrial Market Technology and Solutions. Director, Product Innovation Lubrication BU. Victoria was born in 1966 and holds a Master of Science in Mechanical Engineering and a PhD. in Machine Elements from Luleå University of Technology Sweden. Victoria Van Camp is a member of SKF Group Management, Kungliga Ingenjörsvetenskapsakademien (IVA) and she is also board member of Billerud Korsnäs AB and Amexci AB.
Christophe Vougny
Group Intellectual Property Director
Faurecia
FR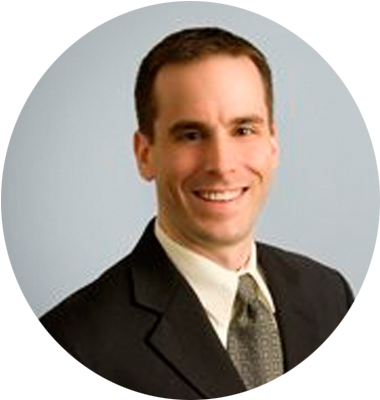 Scott Witonsky
VP, IP & LICENSING
WiTricity
US
Scott is the VP, IP & Licensing at WiTricity. Scott is responsible for directing WiTricity's legal activities, including strategic management of WiTricity's extensive patent and trademark portfolio, licensing and technology transfer, managing legal risk, and dispute resolution and enforcement of patent rights. Prior to joining WiTricity in 2014, Scott spent over 10 years at two large law firms in Boston – Proskauer Rose and Testa, Hurwitz & Thibeault – and served as Senior IP Counsel for Nuance Communications, a leading speech recognition and natural language understanding software provider. Scott received his J.D. from Suffolk University Law School, his Ph.D. in physical chemistry from the Massachusetts Institute of Technology, and his B.A. in chemistry from the Johns Hopkins University.
Partners
RESEARCHED, PRODUCED AND ORGANISED BY
HOST
Knowledge partner
Sponsors
Exhibitors
Partners
Media
Prices
STANDARD FEES
Fees

| | |
| --- | --- |
| Corporate IP | € 1250 exVAT/HTVA |
| Law Firms | € 1250 exVAT/HTVA |
| Solutions Providers | € 1550 exVAT/HTVA |
EARLYBIRDS
Prices

| | | |
| --- | --- | --- |
| Corporate IP | Earlybird Start Date: 2019-04-01 - Earlybird End Date: 2019-04-30 | € 1000 exVAT/HTVA |
| Corporate IP | Earlybird Start Date: 2019-05-01 - Earlybird End Date: 2019-05-31 | € 1050 exVAT/HTVA |
| Corporate IP | Earlybird Start Date: 2019-06-01 - Earlybird End Date: 2019-06-30 | € 1100 exVAT/HTVA |
| Corporate IP | Earlybird Start Date: 2019-07-01 - Earlybird End Date: 2019-07-31 | € 1150 exVAT/HTVA |
| Corporate IP | Earlybird Start Date: 2019-08-01 - Earlybird End Date: 2019-08-31 | € 1200 exVAT/HTVA |
| Corporate IP | Earlybird Start Date: 2019-09-01 - Earlybird End Date: 2019-10-07 | € 1250 exVAT/HTVA |
| Law Firms | Earlybird Start Date: 2019-04-01 - Earlybird End Date: 2019-04-30 | € 1000 exVAT/HTVA |
| Law Firms | Earlybird Start Date: 2019-05-01 - Earlybird End Date: 2019-05-31 | € 1050 exVAT/HTVA |
| Law Firms | Earlybird Start Date: 2019-06-01 - Earlybird End Date: 2019-06-30 | € 1100 exVAT/HTVA |
| Law Firms | Earlybird Start Date: 2019-07-01 - Earlybird End Date: 2019-07-31 | € 1150 exVAT/HTVA |
| Law Firms | Earlybird Start Date: 2019-08-01 - Earlybird End Date: 2019-08-31 | € 1200 exVAT/HTVA |
| Law Firms | Earlybird Start Date: 2019-09-01 - Earlybird End Date: 2019-10-07 | € 1250 exVAT/HTVA |
| Solutions Providers | Earlybird Start Date: 2019-01-01 - Earlybird End Date: 2019-10-07 | € 1550 exVAT/HTVA |
First Subscribed

Strategic IP conference producer
Secure transaction
Transaction System by Ingenico
Support 5/7
Contact us from Monday to Friday
Online Reservation
Secure and direct online reservation
SSL Protocol
Protects transactions confidentiality