IP Seminar @ VOLVO CARS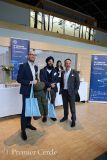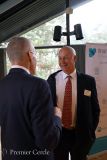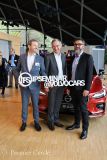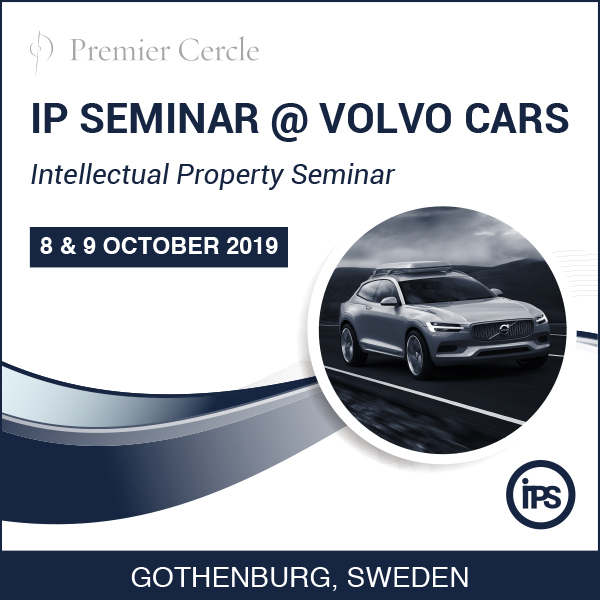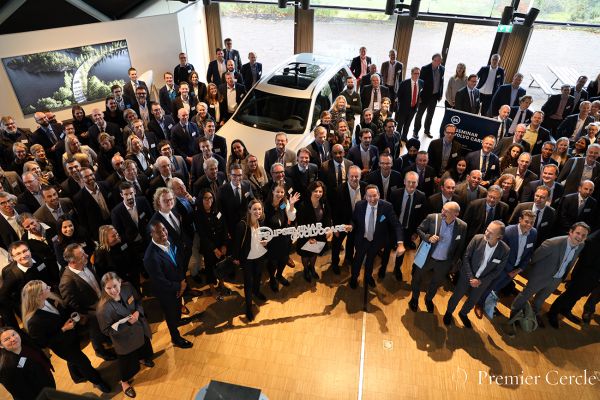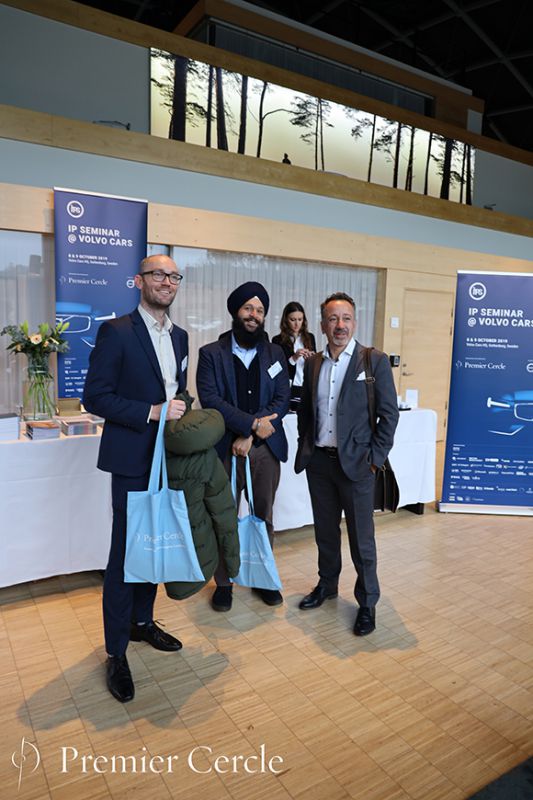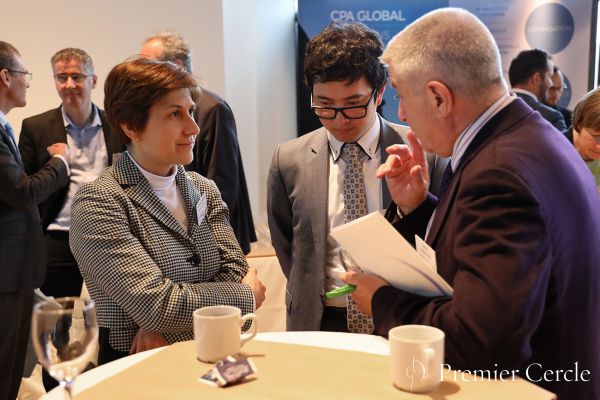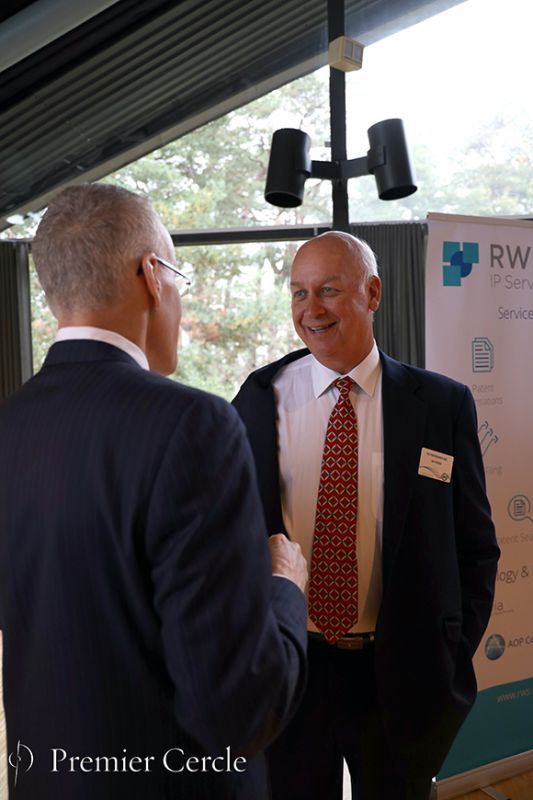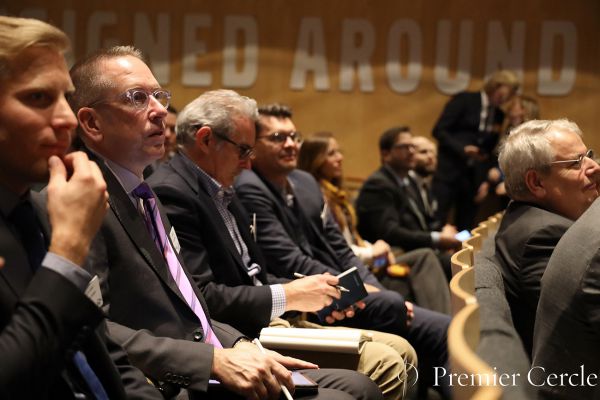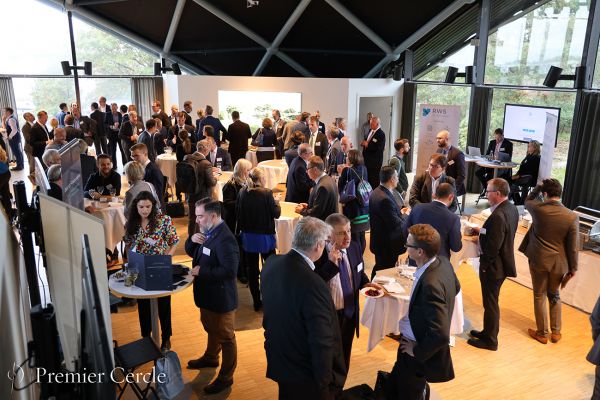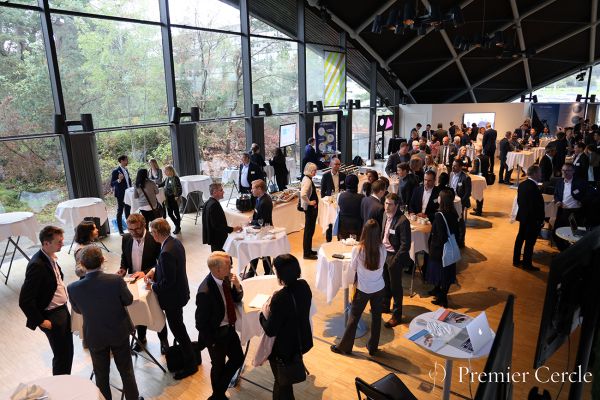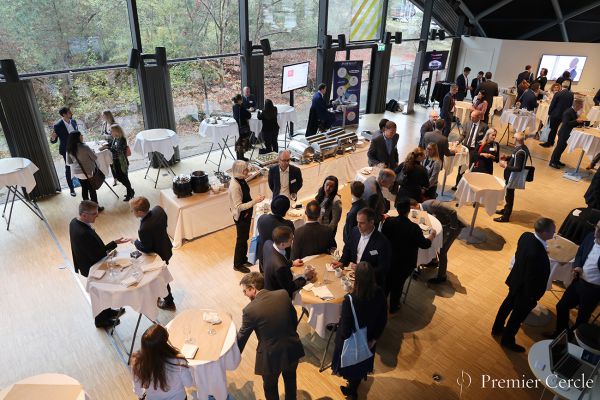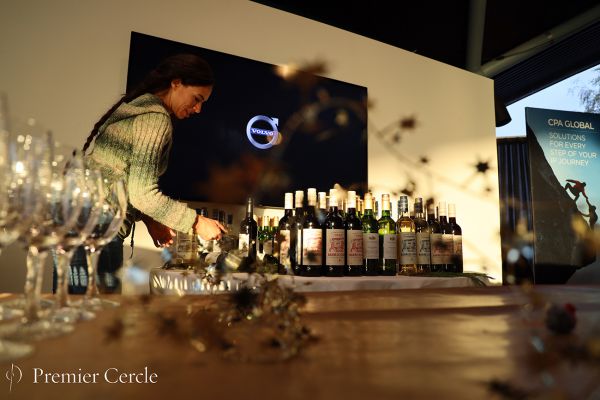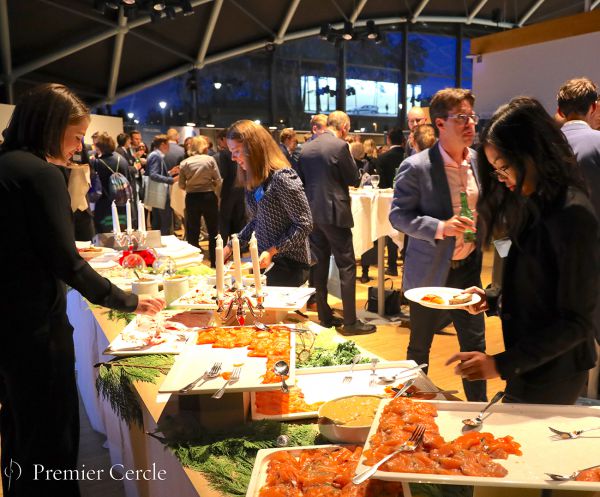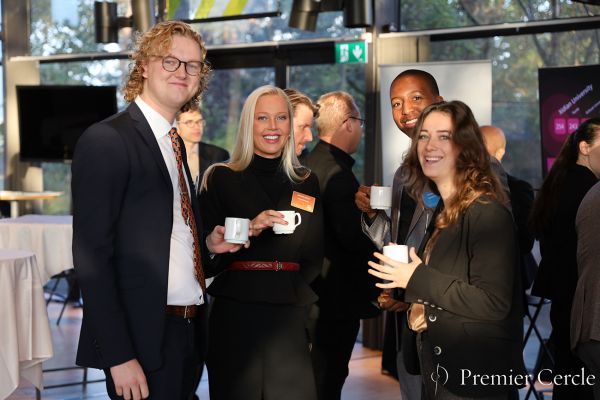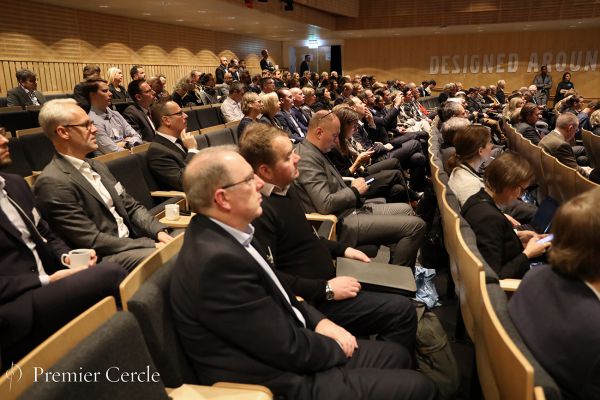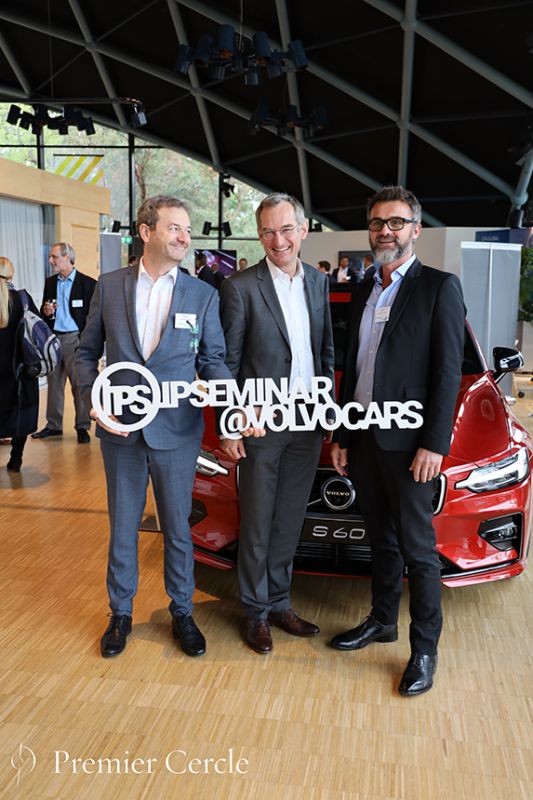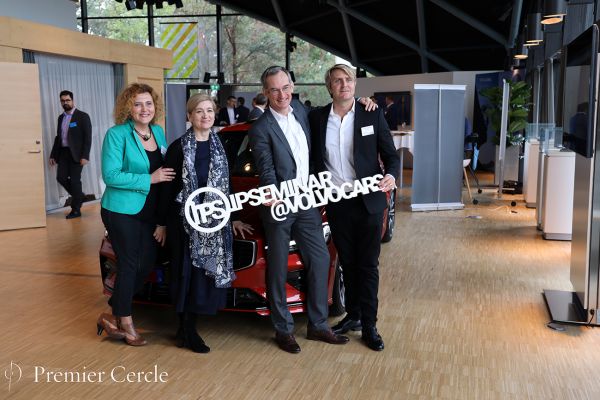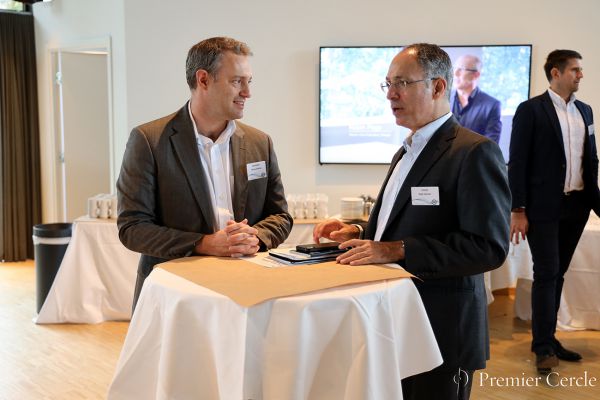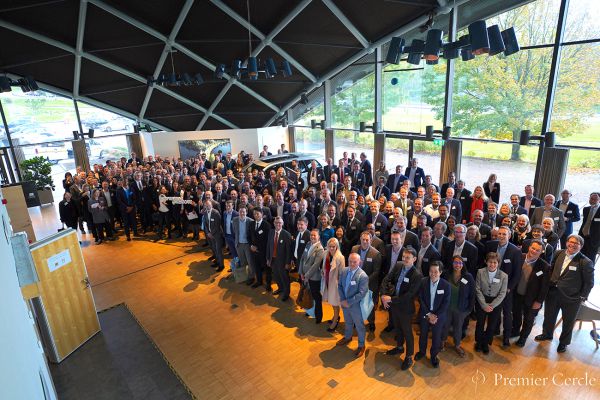 Intellectual Property in the global Automotive Industry
Audience
Chief Executive Officers
Chief Operations Officers
Chief Legal Officers
Chief Technology Officers
Heads of Global Patent Operations
General Counsels
Chief IP Officers
In-house Counsels
Lawyers
European IP practitioners
IP consultants
Programme
Speakers
Keynote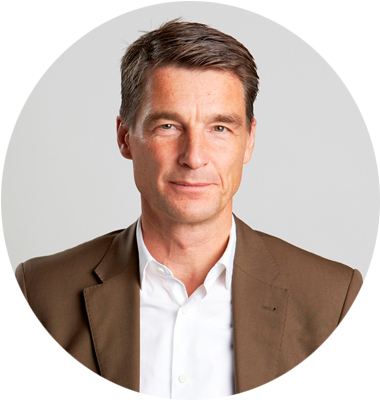 Thomas Ingenlath
Chief Executive Officer
Polestar AB
SE
Thomas Ingenlath has 24 years of experience within the automotive industry, having worked in lead design positions at Audi, Volkswagen and Škoda. In 2012, he joined the Volvo Car Group as the Senior Vice President of Volvo Design in Gothenburg. In 2017 Thomas joined Polestar as CEO. Thomas also has the role of Chief Design Officer, Volvo Car Group.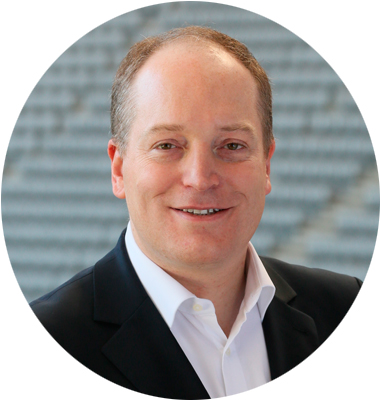 Claudius Leibfritz
CEO Allianz Automotive, Member of the Board o
Allianz Partners
DE
Claudius Leibfritz is the CEO of Allianz Automotive and thereby responsible for the global automotive business of Allianz. In addition, he is a member of the Management Board of Allianz Partners. Prior to this, Claudius was managing several regional groups of Allianz. Before joining Allianz, he spent more than ten years at Boston Consulting Group conducting and heading various international projects. Claudius holds a PhD in Finance from the University of Berne in Switzerland and a Master's degree from Tuebingen University in Germany.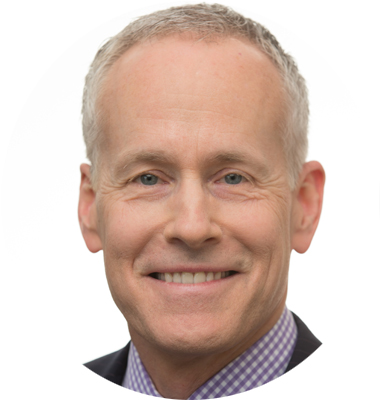 Dan McCurdy
Chief Executive Officer
RPX
US
Dan McCurdy is CEO of RPX Corporation, where he previously served as senior vice president from 2014 to 2016. Prior to RPX, Dan was a partner with Quatela Lynch McCurdy. From 2008 through June 2014, he was CEO of Allied Security Trust, and Chairman and CEO of PatentFreedom. In June 2014, PatentFreedom was acquired by RPX. Previously, Dan was founding CEO of ThinkFire; President of Intellectual Property of Lucent Technologies and Bell Laboratories; a Vice President of IBM responsible for the creation of its Life Sciences business unit; a Vice President of Ciena Corporation where he directed merger, acquisition and corporate development; Director of Business Development for IBM Research; and Manager of Technology and Intellectual Property Policy for IBM worldwide. Dan graduated summa cum laude from the University of North Carolina.
Dennis Nobelius
Chief Executive Officer
Zenuity
SE
Dennis Nobelius has extensive experience within product development. Complemented with leading positions in manufacturing, and now via marketing/sales/service domain moved into a Managing Director position of a new Joint Venture between Volvo Cars & Autoliv – Zenuity. Major recent achievements is to have led the development of the All-New Volvo XC90 (including the new SPA platform), and also simultaneously led the development of the Volvo 90 model range (S90, V90 and V90 Cross Country). His background also covers running an entrepreneurial IT business. The background also covers running an entrepreneurial IT business. All in all with an educational Ph.D. degree in Technology Management. Dennis Nobelius is a judo black belt, lives in Zurich and Gothenburg, married and has two children.
Featured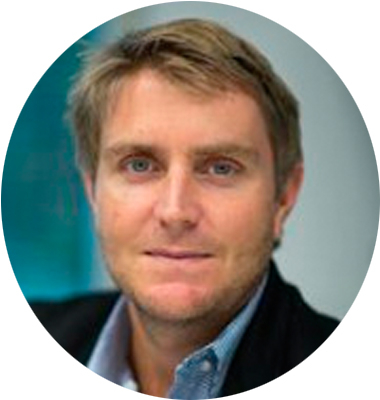 Erik Ahroon
Vice President
Acacia Research
US
Erik Ahroon, named "World's 300 Leading IP Strategists" by Intellectual Asset Management (IAM) Magazine is Vice President of Acacia Research Corporation and manages IP acquisitions including investment opportunities geared for early stage IP Commercialization companies. Mr. Ahroon received a B.S. in Mechanical Engineering from University of California Santa Barbara (USA), MBA from the University of California Irvine (USA) and is registered to practice before the US Patent and Trademark Office.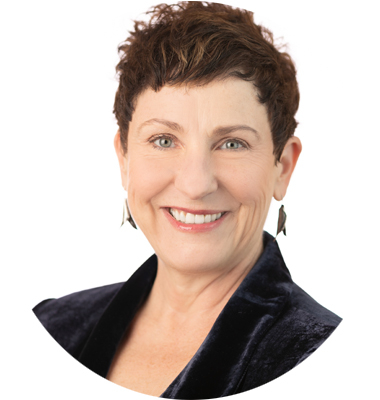 Jill Hubbard Bowman
Associate General Counsel, IP Law & Policy Group
Intel Corporation
US
Jill advises Intel's Internet of Things Group, including the Automated Driving Solutions and Transportation Solutions Divisions, and Mobileye on strategic intellectual property law issues, complex technology transactions, and collaborations. Jill leads cross-functional, cross-geo teams, including Intel's Technology Licensing Practice Group. Jill also designs and facilitates educational workshops on advanced intellectual property law topics and women's leadership. Prior to joining Intel, Jill worked for major U.S. law firms and litigated intellectual property cases in federal and state courts, AAA and ICC arbitrations, and before the ITC. Jill is a registered patent attorney. She currently practices law in Oregon and California. Jill earned her J.D. from the University of Michigan Law School.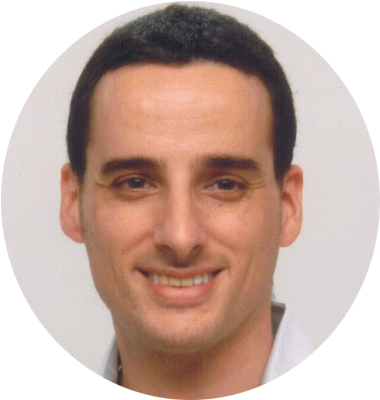 Ohad Biron
VP Operations, leading the company Operations and Legal Affairs
PROPHESEE
FR
With 15 years of experience in the Automotive, Semi-conductor, and Telecommunication industries, Ohad led various strategic projects from go-to-market and business models' strategies to IP Protection, Business Continuity, and Patent Harvesting. At PROPHESEE, he is leading the company business growth and international expansion, including setting up its subsidiaries and managing partnerships with vendors and distributors as well as overseeing and implementing better business practices and effective operational and financial procedures. Ohad has an Honors degree within information technology from the Technion - Israel Institute of Technology, followed by an MBA from INSEAD."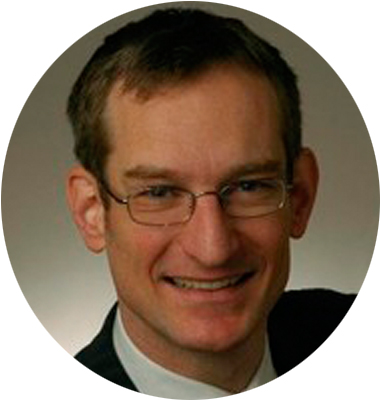 Enno D. Bibow
Vice President, Licensing & Business Development
France Brevets
FR
Enno D. Bibow is Vice President for Licensing & Business Development at France Brevets, Paris. Before joining France Brevets in September 2019, Enno was Director for Valorisation of Innovation at Valeo, the French automotive supplier. Prior to joining Valeo, Enno was a Licensing Executive for the American patent aggregator Intellectual Ventures IV in Dublin, Ireland. Before IV, Enno worked with the French semiconductor company Soitec, first as an in-house IP Counsel in Grenoble and later in Singapore as IP&Licensing Manager. Enno started in Intellectual Property in 2002 in a Patent Law Firm in Grenoble where he worked for a variety of clients in the high tech sector, including start-ups, SME's and the French Research Center CEA. He is a European and French Patent Attorney. Before starting to work in Intellectual Property, Enno worked in a Research Lab of the CNRS in Grenoble. Enno has a PhD in Quantum Physics from Grenoble University and a Master's Degree in Physics from the University of Heidelberg.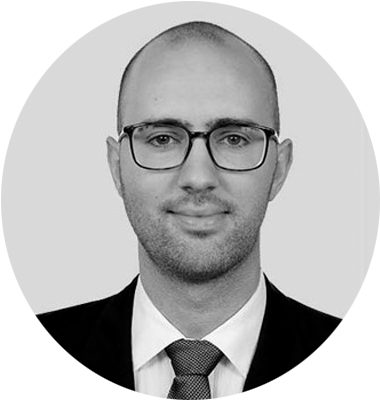 Vladimir Bud
Head of Nordics, CEE
DARTS-IP
BE
Vladimir Bud is the Head of Nordics, CEE at Darts-ip. Holding an LL.M. in European Business Law from the Radboud University Nijmegen, Vladimir has been dealing with IP matters since 2013 when he entered the legal services field as a practicing lawyer, followed by the transition to his current role. Within Darts-ip, he focuses on helping IP professionals and other parties interested in the IP sector, gain a truly global overview on Intellectual Property cases data and identify the underlying trends. Living in Brussels, Belgium, Vladimir enjoys playing tennis, skiing, motor sports, travelling and chocolate.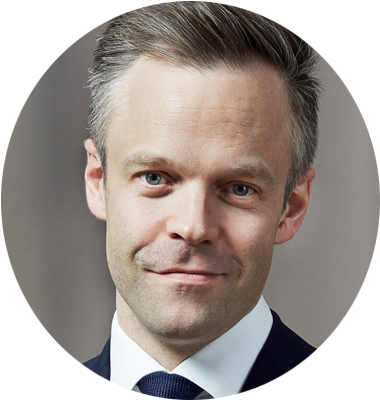 Jens Bördin
Partner and CEO
Konsert Strategy & IP
SE
Jens Bördin is Founder, Partner, and CEO of Konsert Strategy & IP. He is an advisor in business-driven IP strategy and management, and digital technology innovation. He has 15 years of experience in the area including leading C-level strategy projects, multi-year implementation projects and large-scale multilateral projects at technology companies ranging in size from growth ventures to corporations with revenues of over 70 BEUR. Mr Bördin holds a Master of Science in Innovation and Entrepreneurship from Chalmers University of Technology and a Bachelor of Science in Business Administration from School of Business, Economics and Law at University of Gothenburg.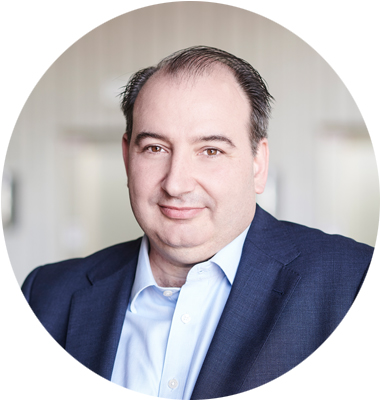 Fernando Comenge
Head of speciality lines at Allianz Automotive and Managing Director at Allianz Warranty Gmbh
ALLIANZ
DE
Head of Specialty Lines at Allianz Automotive and Managing Director at Allianz Warranty GmbH, is globally responsible for Specialty Lines products, which includes the implementation and delivery of Warranty programs and credit protection products in cooperation with the automotive industry. Together with his teams he is working on innovative solutions for electric vehicle warranty products. Prior to his current role he was responsible for all Automotive activities in South East Asia, Australia and Japan as Head of Automotive Asia Pacific at Allianz in Singapore. Before joining Allianz seven years ago, Fernando headed the business unit of Spanish insurance company MAPFRE Asistencia in China and oversaw other activities of the insurer in the Asian region. A Spanish national, he now lives in Munich.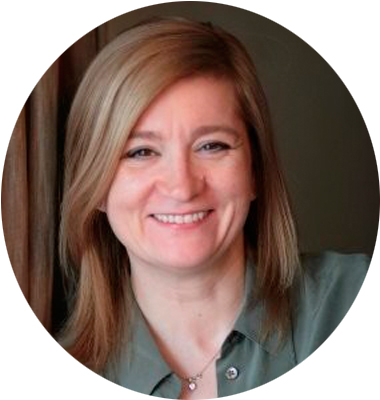 Ann Critchell-Ward
Vice President Intellectual Property Operatio
TOM TOM
NL
Ann is UK solicitor and Vice President Intellectual Property Operations for TomTom International BV. Ann leads the teams responsible for the worldwide harvesting, prosecution and enforcement of inventions and trade names in the electrical, software, digital mapping and personal navigation devices technical fields. She is responsible for the creation of dedicated IP strategies aligned to the road maps of each of the various product units throughout the TomTom group as well as that aligned to the overall group strategy. Ann manages global IP litigation, and is responsible for trademarks/branding, anti-piracy, advertising clearance (including global regulatory clearance), IP e-discovery, licensing, due diligence and DRM. Ann has built an unique litigation management system used for patent, trade mark and anti-counterfeiting cases, designed in-house e-discovery database and packaging, advertising/PR and copy clearance procedures.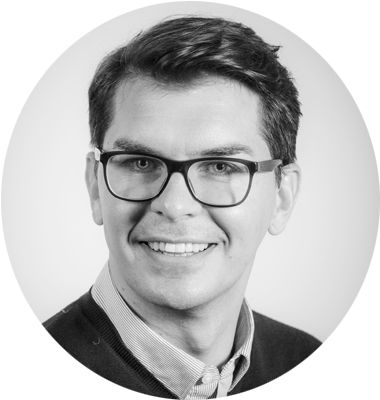 Ief Daems
Legal Director
CISCO
BE
As Legal Director at Cisco, Ief advises Cisco on EU and national competition law compliance, and supports the company's global corporate development activities from an antitrust perspective. He also engages in policy advocacy, in the field of competition law and IP licensing. Prior to joining Cisco, Ief was Senior Legal Counsel at Samsung Electronics, and competition lawyer at the Brussels offices of Howrey and Shearman & Sterling.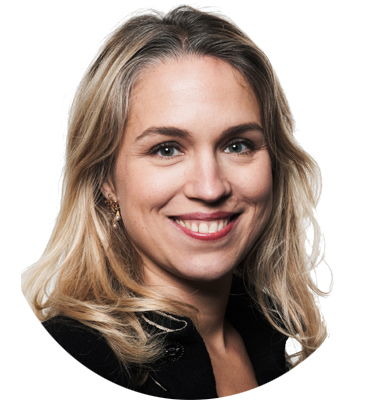 Pauline Debré
Partner
Linklaters
FR
Pauline Debré is a partner, heading the intellectual property practice of Linklaters in Paris. Her practice focuses primarily on national and cross border patent litigation, notably in the healthcare and telecommunications sectors. Pauline also has significant experience in complex IP disputes involving competition issues. Pauline is co-head of the patent and standards AIPPI Standing Committee and of the Patent Commission of the French group. She is listed in Chambers, in Who's Who Legal Patent, and is ranked among the "Best lawyers" in IP in France.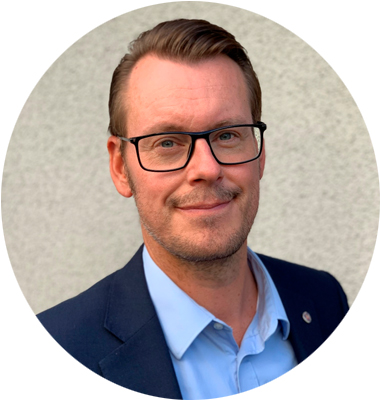 Douglas Elliot
Senior Patent Adviser
Scania CV AB
SE
Douglas Elliot has been working at Scania CV AB since 2008. He has had a number of different positions at Scania starting as a Patent Attorney, but also Head of Patents Cab, Chassis & Bus. In his current role as Senior Patent Adviser, the focus is on competitor monitoring, business intelligence, infringement investigations, and also commercialization of patents.
Robert Falck
CEO, Inventor & Founder
Einride
SE
Robert Falck is the CEO and founder of Einride, a tech start-up bent on the sustainable transformation of the transportation industry, developing an intelligent road freight system based on all-electric, autonomous trucks, or "T-pods". Before founding Einride in 2016, Mr. Falck was a director of manufacturing engineering assembly at Volvo GTO Powertrain. A serial entrepreneur, he is a co-founder of Vnu, a nightclub business intelligence solution, The Great Wild, a hunting app, and Keyflow, an event service platform. Mr. Falck holds a M.Sc. in Mechanical Engineering, a B.Sc. in Economics and finance, and a B.Sc. in Business.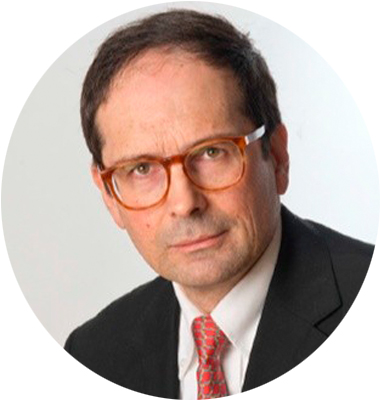 Francis Fernandez
Responsable Valorisation Propriété Intellectuelle & Brevets
PSA
FR
Francis is in charge of the IP Department of PSA Automobiles, covering Patents, Trademarks & Designs, embracing acquisition and exploitation activities including litigations. Before this position, Francis has led various entities within the PSA IP organization starting from managing the patent acquisition operations where he contributed with his teammates to make PSA one of the most active organization in France in respect of IP rights. Before joining PSA, Francis has worked in corporate in-house departments (Schlumberger, Renault) where he built experiences in all aspect of IP laws with specific focus on patents and contractual negotiations. Francis is a mechanical engineer (ECL), having the CEIPI qualification and being a European and French attorney. He also graduated from the Master of IP law and Management of the Strasbourg University. Francis is involved in the EQE training for the French ASPI association and as epi tutor.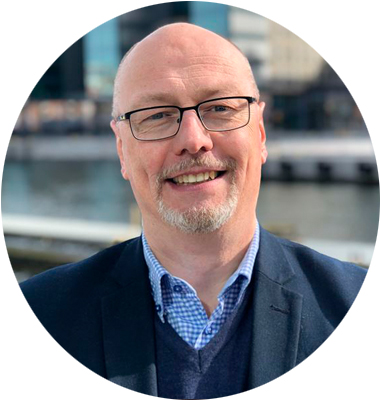 Peter Friedrichsen
Group Chief Executive Officer
myFC AB
SE
Peter Friedrichsen is the CEO of myFC AB, a Swedish innovation company focused on hydrogen fuel cell development. He has more than 20 years of experience from commercializing innovations, both as an advisor and as executive manager, for example 12 years as CEO and managing partner of a boutique IP law firm, Bergenstråhle & Partners. In addition to that, Mr Friedrichsen also has more than 10 years of experience from the automotive industry, all within Scania.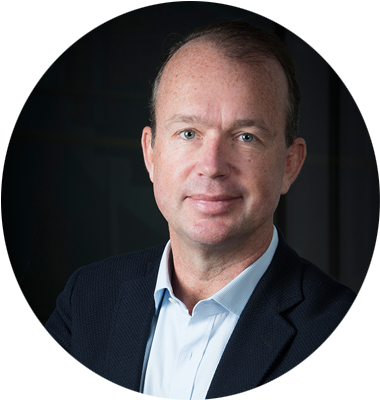 Pontus Frohde
Chief Executive Officer
Charge-Amps AB
SE
Pontus Frohde joined Charge Amps as the company CEO in 2017 and previously has extensive experience from leading positions in both large and smaller fast growing companies within IT and Online; Microsoft, PAN Vision and FundedByMe. Pontus holds a Bachelor of Business Administration from the University of Heidelberg, Germany.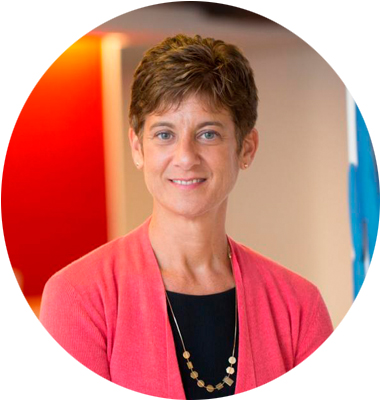 Tracy-Gene G. Durkin
Director
STERNE, KESSLER, GOLDSTEIN & FOX P.L.L.C.
US
Tracy-Gene G. Durkin is the practice leader of the firm's Mechanical & Design Practice Group and a member of the Trademark & Brand Protection Practice. Tracy has a well-earned reputation for excellence in design patent law. With more than thirty years of experience, she is sought out by leading consumer product companies, and by colleagues around the world for her deep understanding of utility and design patents, trademarks, and copyrights. She is ranked by Chambers & Partners and several other top-tier platforms that recognize excellence in the practice of law. In 2019, World Trademark Review editors heralded Tracy for being "as innovative as the products that she protects." In 2018, Financial Times named her as one of the "Top Ten Legal Innovators in North America," noting her as "a leading authority on design patents. Tracy crafts and delivers unique IP protection strategies, designed to meet individual client's needs. Her expertise includes helping clear new products and trademarks for use in the marketplace, selecting appropriate IP protection, and enforcing such protection through mediation, litigation, and licensing.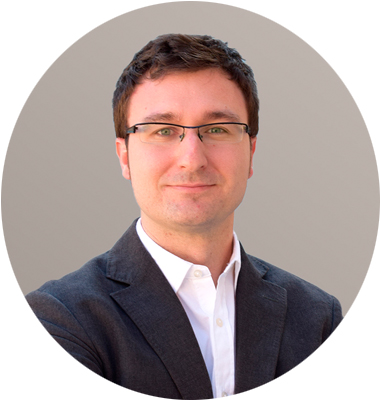 Sergi Garcia
Product Marketing Director
Red Points
ES
Sergi has held marketing, product, and partnership development roles in SaaS and tech companies for the past 10 years. Currently, Sergi is Director of Product Marketing at Red Points, independent consultant, and guest lecturer at several business schools.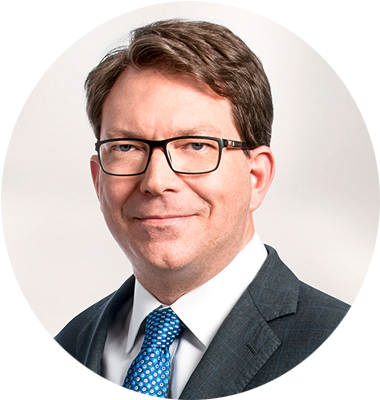 Louis-Pierre Gravelle
Partner
ROBIC
CA
Louis-Pierre Gravelle specializes in the drafting and prosecution of patent applications and providing patentability, validity, infringement and right to manufacture opinions in the fields of electricity, telecommunications, mechanicals and information technology. He is a registered patent agent in Canada and in the United States since 1998. In addition to the drafting and prosecution of patent applications, Louis-Pierre Gravelle is involved in due diligence matters and in managing patent portfolio. He is also involved in strategic counselling for medium and large-sized businesses.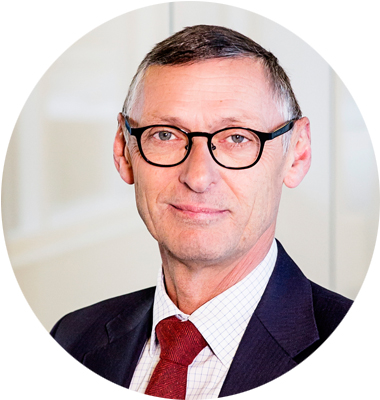 Andrew Hammond
Chief Executive Officer
Valea AB
SE
Andrew Hammond is a founding partner of Valea AB and a European Patent Attorney. He has a degree in mechanical engineering and has been working in the IP field since 1983, initially as an Examiner at the European Patent Office and since 1990 in private practice in Sweden. Most of his time is spent in post-grant patent proceedings. He is frequently in Munich representing clients before Opposition Divisions and the Boards of Appeal of the European Patent Office. He is also heavily involved in several global litigation cases. Andrew is a CEIPI-tutor and regularly holds lectures and seminars on all aspects of European patent procedures. Andrew is a dedicated golfer and when not on the golf course he enjoys to spend his spare time with his two children.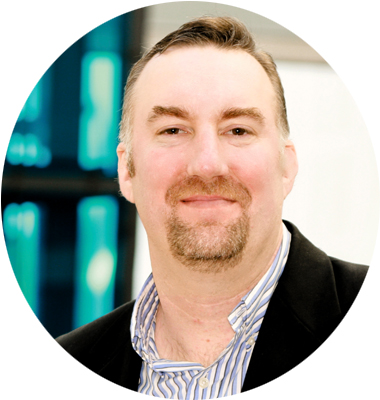 Bowman Heiden
Deputy Director
Center for Intellectual Property
SE
Dr. Heiden is currently the Co-Director of the Center for Intellectual Property (CIP), which is a joint center for knowledge-based business development between University of Gothenburg, Chalmers University of Technology, and the Norwegian University for Science and Technology. He is also a Visiting Scholar at the Hoover Institution at Stanford University and a member of the European Commission High-Level Expert Group on Standard Essential Patents. In addition, he directs the Impact Accelerator at the Sahlgrenska School of Innovation and Entrepreneurship where he is also the Program Director of the interdisciplinary master's program.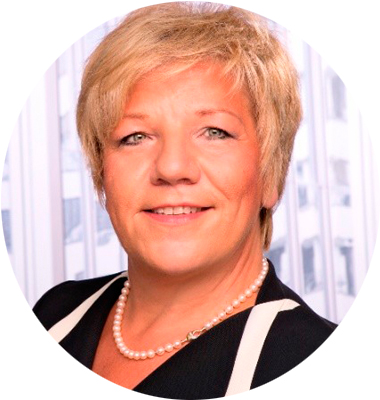 Bettina Hermann
General Counsel EMEA
Visteon Electronics Germany GmbH
DE
Working since more than 15 years in automotive industry Betinna Hermann has broad and worldwide experience as General Counsel and General Counsel EMEA in corporate, commercial, IP and international transaction laws, connected to a technically broad range of products, including actually, amongst others, Software related products, especially dedicated to the development within the area of autonomous driving and related matters. Before she joined automotive industry she worked more than 10 years within the food industry and started her career in a global acting company offering inter alia nuclear, IT and medicine technology, where she dealt with respective technical development- and international IP licensing agreements.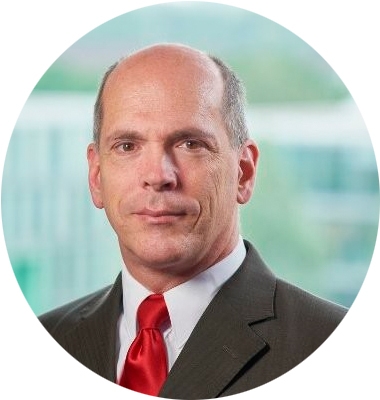 Brian Hinman
Chief Commercial Officer
AON
US
Brian is Chief Commercial Officer for Aon's IP Solutions, which delivers IP solutions to enhance client's enterprise value through executing IP-based value creation strategies and mitigating IP risk exposure. He helps lead the efforts in establishing market-accepted standards for assessing and valuing the IP asset class for businesses and investors. Prior to Aon, Brian served as Chief Intellectual Property Officer at Philips, and was previously co-founder and Chief Operating Officer of Unified Patents Inc., Vice President of IP at IBM, Verizon and InterDigital, and founding CEO of Allied Security Trust.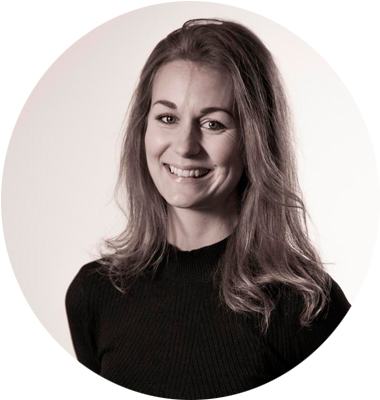 Anna Holmberg
Manager of The Vera Project
Center for Intellectual Property CIP
SE
Anna Holmberg is at the Center for Intellectual Property (CIP) and is the Manager of The Vera Project, CIPs equality and diversity program. She is also an Innovation Manager and Lecturer at Sahlgrenska School of Innovation and Entrepreneurship and Chalmers School of Entrepreneurship. In addition, she works for the Institute of Innovation and Social Change at the University of Gothenburg, where she focuses on social innovation projects in segregated areas of the city. Ms Holmberg has previous experience from several business law firms, where she focused primarily on IP, contract law and M&A. Ms Holmberg is actively engaged in the Royal Swedish Academy of Engineering Sciences and is on the board of the Research2Business project, focusing on utilizing university research. She has an LLM and an MMed in business creation and entrepreneurship in biomedicine from the School of Economics, Business and Law and Sahlgrenska Academy at the University of Gothenburg.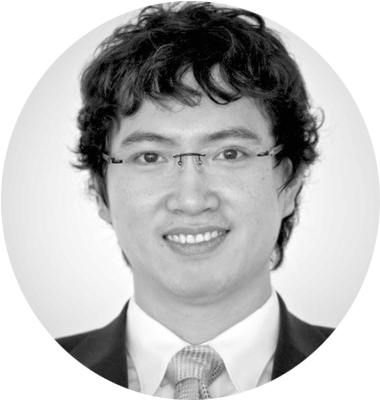 Xuting Huang
Patent Attorney, Intellectual Property Manager
ZF Group
DE
Dr. Xuting Huang is an IP manager responsible for patent portfolios in the fields of electrification and autonomous driving functions at ZF Group in Friedrichshafen. He is a qualified German and European Patent Attorney and has passed the Chinese Patent Attorney bar. He also serves as an advisor for the company's China IP issues and spends several months yearly in Shanghai. Being a native speaker in Chinese (Mandarin and Cantonese), he is fluent in English, German and understands French. Prior to joining ZF, he worked on prosecution and litigation of patents covering a broad spectrum of technical fields for a renowned patent law firm in Stuttgart. He has studied physics at TU Munich and EPF Lausanne as well as obtained his PhD in quantum electronics at MPI Stuttgart (supervisor: Prof. Klaus v. Klitzing, Nobel Prize for physics 1985).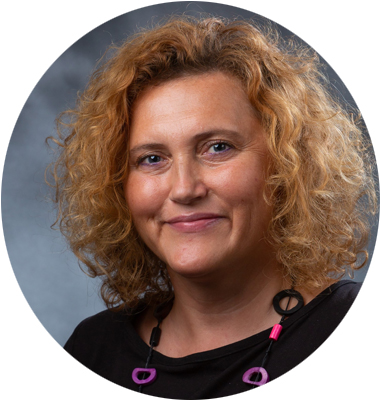 Magdalena Jablonski
Director IP Counsel
Robert Bosch LLC
US
Magdalena is Director IP Counsel with Robert Bosch LLC, USA. She is a licensed attorney in Germany and in New York State. She joined the Bosch Group in 2005 in Germany where she worked on complex and strategic IP topics for the industrial technology sector of the Bosch Group. In 2012, she transferred to Robert Bosch LLC where she first engaged with IP transactional matters concerning the automotive businesses of Bosch in North America and where she is currently responsible for managing IP topics in strategic, global M&A transactions concerning various Bosch industry sectors. In this role, she also provides counseling to Bosch executive management regarding IP valuation, IP risks, IP strategies as well as open source software risks and risk mitigation solutions and compliance in the context of acquisitions.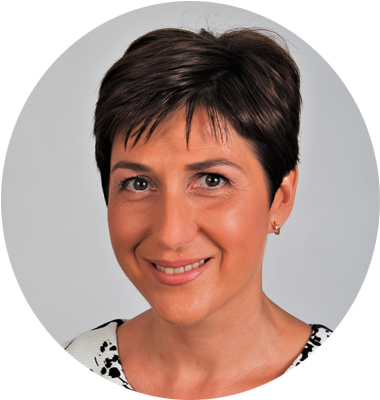 Elena Kostadinova
Legal and Policy Officer
European Commission
Elena is a Legal and Policy Officer in the Industrial Property Department of DG Internal Market, Industry, Entrepreneurship and SMEs (GROW) of the European Commission. Elena works on IP collaboration and Standard Essential Patents. Before joining the Industrial Property Department, Elena was a lawyer in the Trade Department of the European Commission and a regulatory and trade lawyer in an international law firm in Brussels.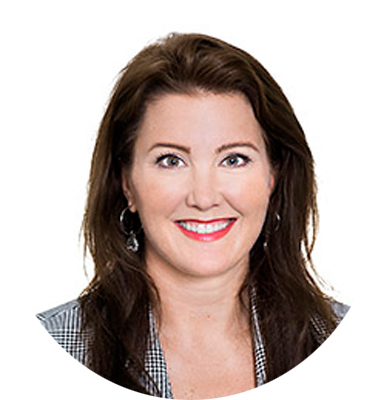 Anna Maria Lagerqvist Gahm
Senior IP Counsel
Volvo Cars
SE
Leader of a team with global corporate responsibility for all IP related matters within Volvo Cars with R&D activity mainly in Sweden, USA and China working closely with Research and Development, Strategic Product Planning, Marketing, Purchasing, and the Legal Department. Head of IP Litigation and member of a cross-functional core business Alliance team coordinating all alliances within Volvo Cars and building up and negotiating cooperation agreements with external partners, with a special focus on IP and tax strategies as well as technology transfer. 15+ years of experience in IP, contracting and licensing. Management experience of heading successful legal teams and experience of business development on senior management level. Speaker in international IP forums and lecturer at University level.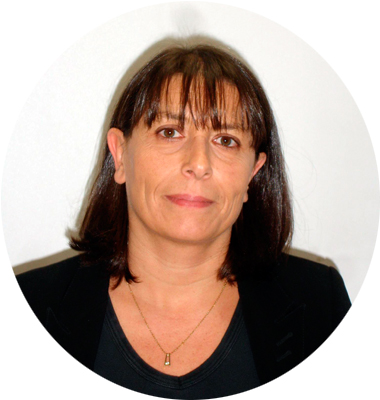 Béatrice Lévy-Moulin
Group Intellectual Property Vice President
Valeo
FR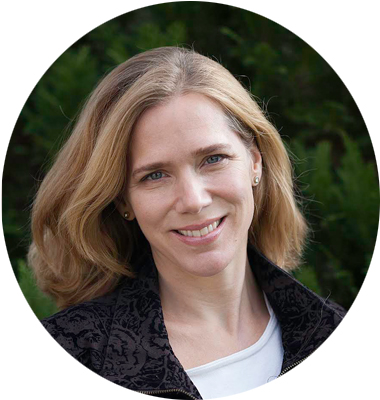 Charlotta Ljungdahl
Vice President Intellectual Property
Air Liquide
FR
Charlotta, a Swedish native is Vice President of IP for the Air Liquide Group since 2015 and based in Paris. She leads Air Liquide's global IP team which is present in six geographies in Europe, Asia and the Americas. The team's mision is to manage all facets of IP-related activities, including patents, copyright, trademarks and domain names, design and technology transactions. Charlotta is a licensed attorney with the State Bar of New York, is vice-president of LES France and Board member of Unifab and of 4IP Counsel.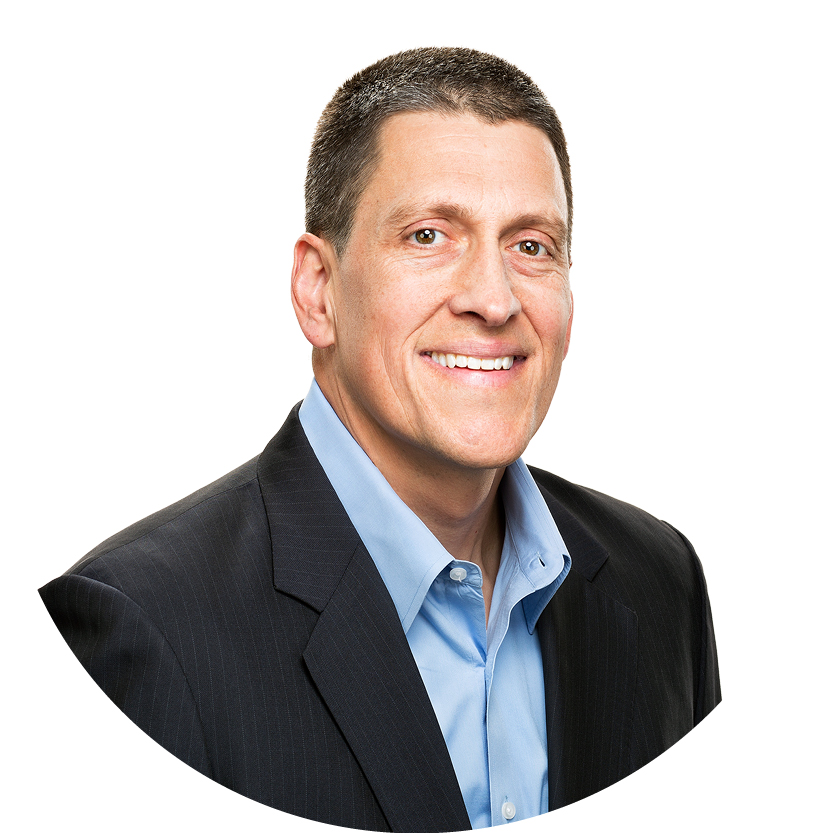 Lionel M. Lavenue
Partner
Finnegan, Henderson, Farabow, Garret & Dunner
US
Lionel M. Lavenue is a partner in Finnegan, Henderson, Farabow, Garrett & Dunner, LLP's Reston, Virginia office, and leads the firm's Aerospace, Aviation, and Unmanned Aerial Systems (UAS) industry group. With experience in more than 180 district court litigations, Lionel's practice focuses on IP matters including patent trial litigation and patent portfolio management for a variety of technologies (including appeals), especially those related to aviation, UAS, UAV, and drone technologies. Lionel has experience in the preparation of over 1,000 patent applications and filing more than 75 IPR petitions and covered business method (CBM) petitions. He frequently speaks and writes on aviation and UAS topics.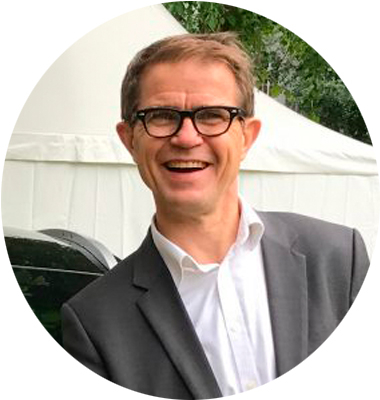 Olav Madland
Chief Executive Officer
Applied Autonomy AS
NO
Olav Madland introduced self-driving vehicles to Norway spring 2016 and is CEO of Applied Autonomy. Applied Autonomy is already a mature company with a solid track record. KPMG Autonomous Vehicle Maturity Index 2019 ranked Norway as number 3 and says "Norway has a specialist supplier in this area, Applied Autonomy. Applied Autonomy is a driver for Norway's strong performances in both the technology and innovation pillar, where it is second, and consumer acceptance, where it is third." Olav has an Honors degree within information technology, statistics and public administration from the University of Bergen, followed by a series of business management courses from INSEAD.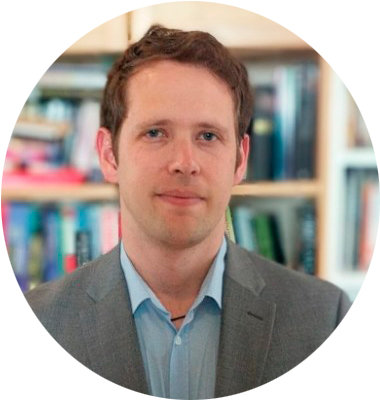 William Mansfield
Head of Consulting & Customer Success
PATENTSIGHT GmbH
DE
William Mansfield is the Head of Consulting and Customer Success for LexisNexis PatentSight, with a background in Economics and R&D Strategy. Responsible for overseeing the negotiation, creation, and delivery of PatentSight's global consulting work along with managing the Customer Success team. He works closely with numerous international and Fortune 500 companies and other to ensure effective deployment of patent analysis for Business Strategy, M&A due diligence, Portfolio Management, and other cases.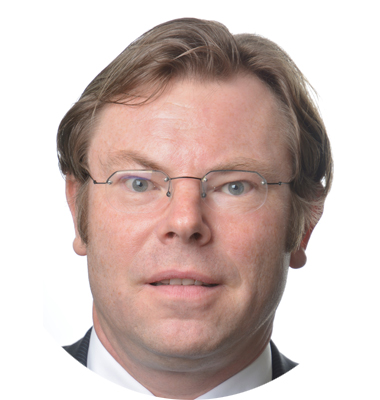 Bernhard Mehnert
Director Intellectual Property & Licensing
ZF Group
DE
at ZF Friedrichshafen AG, with overall Global responsibility for Safety and Control Systems, including patent prosecution and litigation matters, technology transfers, patent- and know-how license agreements, as well as R&D matters. Education & Professional Experience Degree in Mechanical Engineering (Technical University Munich); Law Degree (Ludwig-Maximilians-University, Munich); Legal clerkships with the Munich Regional Court and the European Patent Office. Prior to his current role at ZF, Bernhard was leading the IP Group of the Passive Safety Business at TRW Automotive Inc. with the background of over a decade of experience in IP prosecution and litigation gained at major law firms in Germany (Grünecker, Munich) and the USA (Akin Gump, Philadelphia, PA).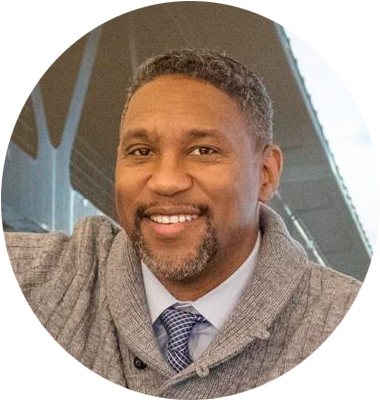 Raymond Millien
Vice President and Chief IP Counsel
Volvo Car Corporation
SE
Raymond Millien, named one of the "World's 300 Leading IP Strategists" by Intellectual Asset Management (IAM) Magazine from 2009-2016, is Vice President & Chief IP Counsel at Volvo Car Corporation. He received a B.S. in Computer Science from Columbia University (New York, USA), and a J.D. from The George Washington University Law School (Washington, D.C. USA). He has led the IP function at GE Oil & Gas and the American Express Company, and the software IP function at GE Healthcare. Mr. Millien has also served as General Counsel of IP merchant bank Ocean Tomo, LLC, and practiced law in the Washington, DC offices of DLA Piper US LLP and Sterne, Kessler, Goldstein & Fox PLLC.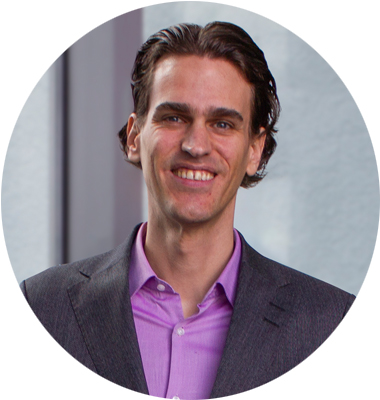 Michael Natterer
Managing Director
Dennemeyer Octimine
DE
Dr. Michael Natterer co-founded octimine technologies GmbH and developed its core technology in 2015 together with Matthias Pötzl. His fields of interest are building businesses, product development, artificial intelligence, machine learning, patent data, analytics and statistics. After Octimine's acquisition by the Dennemeyer Group in October 2018, he continues to drive the company, but he also contributes to Dennemeyer's overall software strategy and products. Michael has a strong technological, business and entrepreneurial background. He holds a Ph.D. and various Master degrees in Innovation and Technology Management. He studied and did his research at Max-Planck-Institute Munich, LMU Munich, Sydney Graduate School of Management and Harvard University. Besides entrepreneurship, he likes programming, reading, and all kinds of sports like basketball, fitness, snowboarding or wakeboarding. Michael speaks English, German, French and has been active in the field of IP since 2009.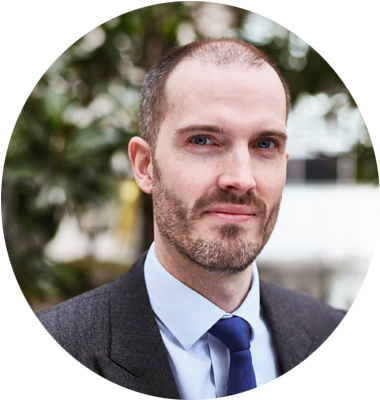 Tom Oliver
Senior Associate
Powell Gilbert LLP
GB
Tom Oliver is a lawyer at Powell Gilbert LLP, a London-based specialist intellectual property law firm. Tom advises on a wide range of contentious IP matters, with a particular specialism in patent litigation. He has extensive experience in handling complex and high value patent litigation across a diverse range of technologies before the UK courts. This includes numerous cases related to the 'Smartphone Wars' and, more recently, in relation to the FRAND licensing of SEPs. His cases are commonly international in nature, and he often works with legal advisers from across Europe and North America, contributing to and often co-ordinating multi-jurisdictional patent litigation strategies.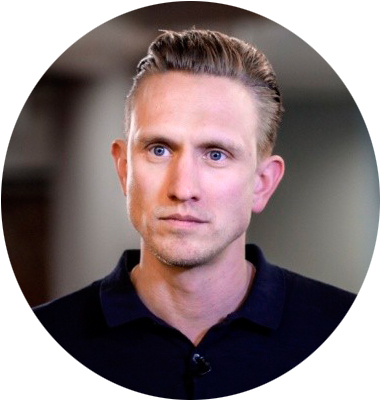 Tim Pohlmann
Managing Director
IPLytics GmbH
DE
Tim is the CEO and founder of IPlytics - an IP intelligence tool that augments the analysis of technology landscapes and a company's competitive position. Tim is an external research associate at the "Law and Economics of Patents Group" CERNA, MINES ParisTech and an associate at Berlin Institute of Technology. Tim earned his doctoral degree with the highest distinctions from the Berlin Institute of Technology with a dissertation on patenting and coordination in standardization. During the last 10 years Tim has been actively involved in preparing studies for the European Commission, the World Intellectual Property Organization (WIPO) and the German Federal Government on standard essential patents, FRAND and patent pooling.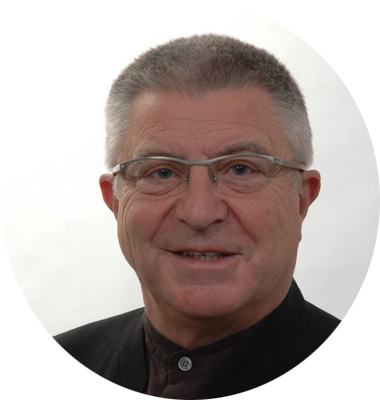 Stephen Potter
Adviser
Iprova
CH
Stephen took a doctorate in chemistry at Sheffield and won Fellowships at Yale University and Cambridge. He has worked with FT100 companies and in start-ups as a CEO, CTO and in Business Development in the UK, Germany, US, Switzerland and Sweden. He has operating experience in a wide variety of industries including (fine) chemicals, paints and coatings, pharmaceuticals, electronics, defence, automobiles, materials, printing and packaging, software and telecommunications and, latterly, intellectual property and licensing. He is now advising and carrying out business development for Iprova, a Swiss / UK start-up that is rapidly delivering highly diverse inventions with the help of its novel AI/ML/NLP software. Iprova has 30 global blue chip clients who have used these inventions as a basis for > 130 published patent application families with >300 that are still confidential. He has been elected a member of the IAM 300 most influential IP strategists since its inception.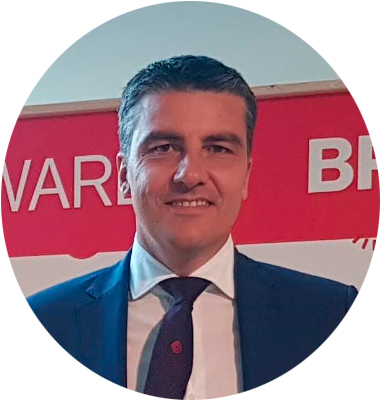 Paolo Rezzaghi
IPR Manager
Brembo S.P.A
IT
Paolo is an experienced IPR Manager with a demonstrated history of working in the automotive industry. Prior to joining Brembo he worked for another big Italian automotive company and another one in the cable sector. He is skilled in Patent Portfolio Analysis, Patent Law, Trademark infringement, Brand Protection and Anti-counterfeiting actions. Paolo coordinates the worldwide IPR activities. He believes in the development of the Intellectual Property culture in Italy, supporting actively some Italian Associations in this field.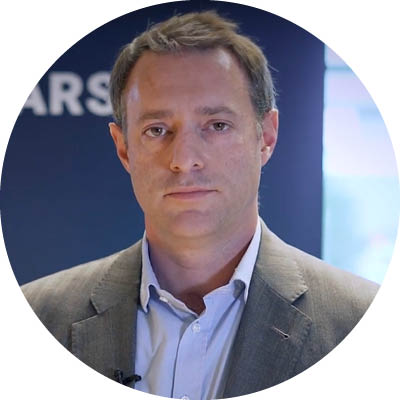 Nicolas Schifano
Senior Director and Assistant General Counsel
Microsoft
US
Among his responsibilities, Nicolas leads Azure IP Advantage, a program designed to protect Microsoft's customers innovations in the cloud. Nicolas is also responsible for Open Source and IP policy at Microsoft. Prior to that, Nicolas led Microsoft's standards and intellectual property policy engagements, first out of the Microsoft office in Brussels, then at Microsoft's headquarters in the USA. Nicolas is registered with the Washington bar as in-house counsel. He is also a French and European patent attorney. He has an educational background in computer science, electrical engineering, intellectual property and business laws. Nicolas is a regular speaker at conferences on intellectual property.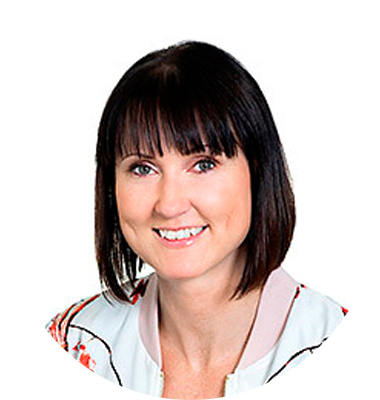 Lisa Selar
Senior Trademark and Design Counsel
Volvo Car Corporation
SE
As the Senior Trademark and Design Counsel, Lisa heads the trademark and design team of Volvo Cars' Intellectual Property department. She is working closely with the business in creating and adopting new nomenclature and branding strategies and advices on a range of trademark and marketing issues. Since 2015 she has also managed and developed the trademark portfolio of Polestar, the new electric performance brand from the Volvo Car Group. Lisa holds and LL.M. from the School of Business, Economics and Law at the University of Gothenburg. She started at Volvo Cars IP in 2004 and has since 2006 been responsible for Volvo Cars' trademark portfolio and the cooperation with Volvo Trademark Holding AB, the owner of the Volvo mark. During 2012 – 2014 she was a member of the Trademark Committee of SIPF, Association of IP Professionals in Swedish Industry, providing comments to the Swedish Patent Office on IP matters.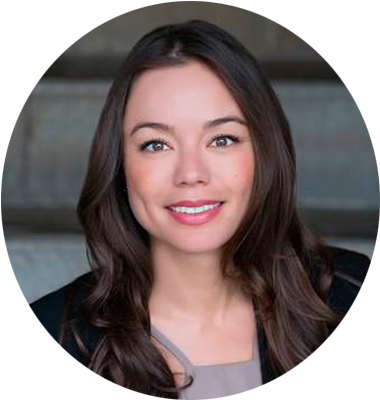 Nicole Shanahan
Chief Executive Officer
ClearAccessIP
US
Nicole Shanahan is an attorney in California and the CEO of ClearAccessIP, the leading Silicon Valley solution for AI-centric intellectual property services. She has been named a Stanford CodeX Fellow, a joint fellowship between Stanford Law School and Computer Science. As a legal technologist, she specializes in the legal applications of neural networks, structured databases, APIs, UI/UX, automation and SaaS. Nicole has been named to the Business Times Top 40 under 40 list, and continues to drive ClearAccessIP as a must have enterprise solution, recently earning the company a spot on Outsell's 300 Company's to Watch list.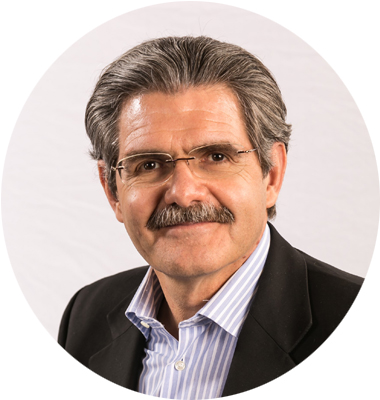 Claudio Simao
Chief Technology Officer
Hexagon AB
SE
As Chief Technology Officer for Hexagon and President of Hexagon Ventures, Claudio Simao leads the organisation in its mission of leveraging cross-divisional technologies and a solution-centric strategy. Simao joined Hexagon in 2002 as president of Hexagon South America, where he continues to lead an aggressive growth strategy. During his tenure, Simao also has served as president of Hexagon Metrology Asia-Pacific. Prior to joining Hexagon, Simao held the position of president and CEO of Pluriform Plasticos, SBQT Sistemas and Netstal-Quality Equipamentos. Simao holds degrees in mechanical engineering and physics, has written several books on physics and technology, and holds various patents in sensors technology.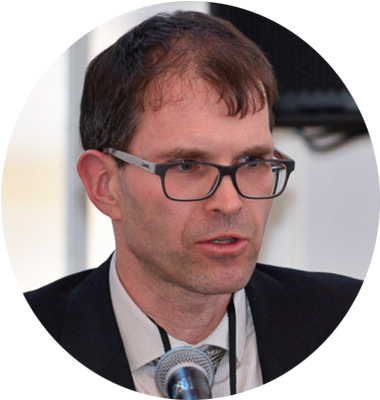 Wolfgang Stalder
European Patent Attorney
DENSO International Europe
DE
Wolfgang Stalder studied and graduated in Physics at Göttingen University (Germany). He spent about 10 years working in the telecoms sector for Siemens AG in various assignments in Germany, England and Japan. Amongst others, between 2005 and 2006 he was involved in an SEP licensing program for wireless technologies as licensing manager. After a period in a patent law firm, he returned to industry, joining DENSO in Germany in 2012. He has qualified as European Patent Attorney. At present, he is head of the patent department of DENSO Europe.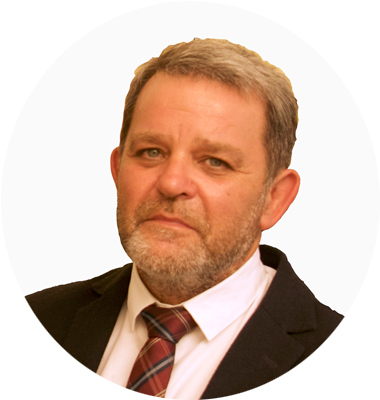 Ronan Stephan
Chief Scientist
Plastic Omnium
FR
Ronan Stephan (PhD) a un parcours professionnel multiple dédié à la R&D et à l'innovation dans les secteurs privé et public. Depuis septembre 2016, il est le Directeur Scientifique du Groupe de la compagnie Plastic Omnium. Il a débuté en 1948 au sein du groupe Thomson-CSF. Entre 1997 et 2002, il a été le directeur général du Parc scientifique et technologique de Brest. Il dirige ensuite les relations industrielles et le transfert de technologie au CNRS et devient directeur général du TLO (FIST). En 2005, il est nommé Président de l'Université de Technologie de Compiègne. Entre 2009 et 2012, il a été nommé Directeur e la Recherche et de l'Innovation au Ministère de l'Enseignement Supérieur et de la Recherche. En 2012 il rejoint Alstom en tant que Directeur de l'Innovation, puis GE en 2015 en tant que scientifique en chef.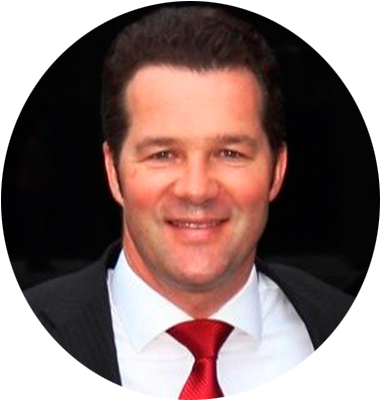 Robert Sterner
Head of Global Brand Protection
Audi AG
DE
Robert joined Audi in 2000. After working in different areas for the Legal and for the Sales Department he took over responsibility for IP matters in 2007. From 2011 to 2012 he was working for Audi China in Beijing where he got familiar with the situation enforcing IP rights in China. Meanwhile Robert has built up his own team of specialists on trademark and design patent enforcement including experts for investigation and technical verification with global responsbility. The focus of hundreds of cases every year is on counterfeit Audi spare parts and accessories. In order to get a high impact through efficient measures Robert has built up a network of law firms and service providers prepared to support him in this strategy. Additionally, his team also cares for trademark licensing agreements and provides legal advice in trademark and design patent related cases. From 2000 until 2012 Robert was a lecturer for civil law at the Chamber of Industry and Commerce in Munich. In 2018 he got his LL.M. degree in Information Law and in 2019 he became a member of the Observatory Legal Expert Group at EUIPO.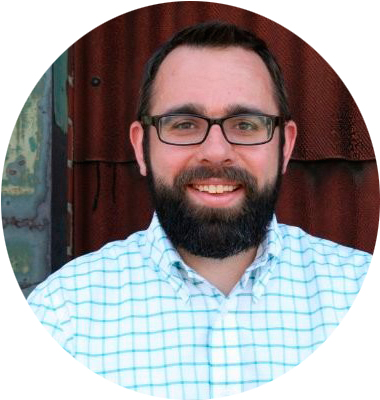 Chris Storm
Legal Director, Emerging Technologies
Uber
US
Chris Storm is a Legal Director at Uber and currently leads IP for Uber's Emerging Technologies programs, including Uber ATG (self-driving cars) and Uber Elevate (aerial ridesharing). Prior to his time at Uber, he served as an Assistant General Counsel at Bell Helicopter and as an associate at Baker Botts LLP. He received his B.S. in Aerospace Engineering from The University of Texas, his J.D. from the University of Houston Law Center, and his M.S. in Technology Commercialization from The University of Texas.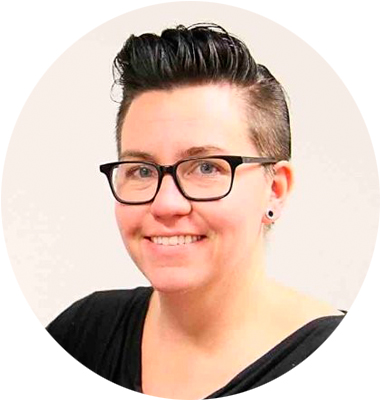 Cecilia Sunnevång
VP research Engineering and Development
Autoliv
SE
Dr. Sunnevång is VP Research at Autoliv, a global market leader for automotive safety systems that safe more than 30,000 lives annually. In her role, she drives research and innovation towards maximizing real-life impact. As biomechanical expert, she contributed to the development of more realistic and capable crash test dummies enabling advances in seatbelt and airbag technology. She has PhD degree from Umeå University, Sweden, and published extensively in scientific journals and conferences.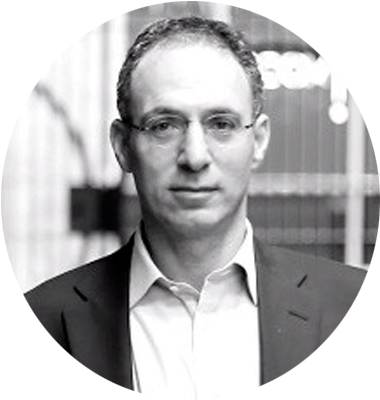 Nigel Swycher
Chief Executive Officer
Cipher
GB
Nigel Swycher is the founder and CEO of Aistemos, an IP analytics and strategy company with headquarters in London. Nigel is committed to providing more accessible information about technology protected by patents globally. Our product Cipher harnesses AI and machine learning to understand who owns patented technologies, to enhance the competitive intelligence available to R&D, M&A and strategy teams at the heart of the deals that will transform the sector. Nigel is also a director of ORoPO (the Open Register of Patent Ownership) and is a recognised by IAM Strategy 300 as an expert in the field. Prior to Aistemos, Nigel had a long career in the law first as an intellectual property partner with leading law firm Slaughter and May and later as head of technology at Olswang.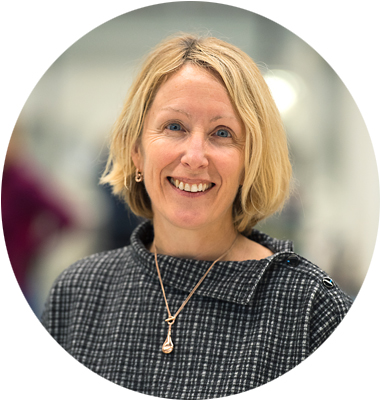 Victoria Van Camp
CTO and President, Innovation and Business De
AB SKF
SE
Victoria Van Camp joined SKF 1996. She held a number of positions, based in; the Netherlands, US and now in Sweden. Her previous positions include, amongst others; President, Business and Product Development. Director, Industrial Market Technology and Solutions. Director, Product Innovation Lubrication BU. Victoria was born in 1966 and holds a Master of Science in Mechanical Engineering and a PhD. in Machine Elements from Luleå University of Technology Sweden. Victoria Van Camp is a member of SKF Group Management, Kungliga Ingenjörsvetenskapsakademien (IVA) and she is also board member of Billerud Korsnäs AB and Amexci AB.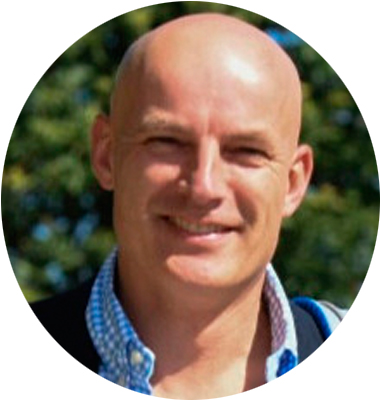 Tibor van Melsem Kocsis
CEO - Founder / World Economic Forum Global Innovator
DiManEx
NL
Tibor is the CEO of DiManEx a company that reinvented inventory by making 3D printing easy for supply chain teams. The DiManEx platform allows you to identify the right parts for additive manufacturing, digitize your inventory and print parts on-demand through a network of industrial-quality facilities. Prior to founding DiManEx, Tibor held a number of executive roles in the commercial, supply chain and manufacturing domain. Inspired at London Business School, IMD in Lausanne, at Singularity University and still learning everyday.
Christophe Vougny
Group Intellectual Property Director
Faurecia
FR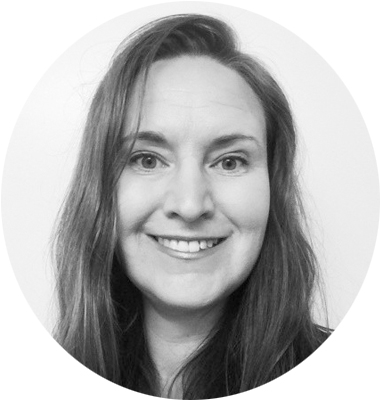 Jenny Widahl
Chief Intellectual Property Officer and IP and Legal team lead
Zenuity
SE
Jenny Widahl is the Chief IP Officer at Zenuity, which is a Joint Venture between Volvo Cars and Veoneer, focusing solely on development of software for Autonomous Vehicles and Driver Assistance Systems. She is also heading up the global Legal and IP Team at Zenuity, and is as such also responsible for strategy and operations within a wider range of areas, within and outside the traditional IP area. She has a long experience of working with IP in a broader corporate context, and also vast experience in working with IP in various complex corporate transactions. Before joining Zenuity, she was the Chief IP Counsel for Volvo Cars, working with setting up the IP structure of Volvo Cars after the company was sold by Ford Motor Company to the Chinese company Geely in 2010. Previously, she has also worked as a patent attorney within the automotive industry as well as private practice.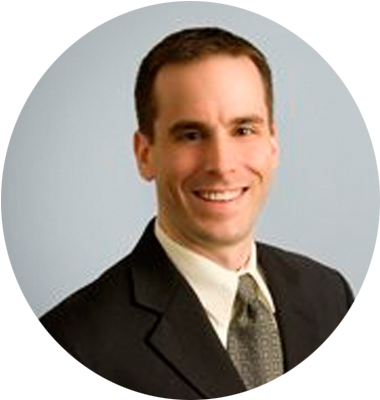 Scott Witonsky
VP, IP & LICENSING
WiTricity
US
Scott is the VP, IP & Licensing at WiTricity. Scott is responsible for directing WiTricity's legal activities, including strategic management of WiTricity's extensive patent and trademark portfolio, licensing and technology transfer, managing legal risk, and dispute resolution and enforcement of patent rights. Prior to joining WiTricity in 2014, Scott spent over 10 years at two large law firms in Boston – Proskauer Rose and Testa, Hurwitz & Thibeault – and served as Senior IP Counsel for Nuance Communications, a leading speech recognition and natural language understanding software provider. Scott received his J.D. from Suffolk University Law School, his Ph.D. in physical chemistry from the Massachusetts Institute of Technology, and his B.A. in chemistry from the Johns Hopkins University.
EXCUSED OF THE CONFERENCE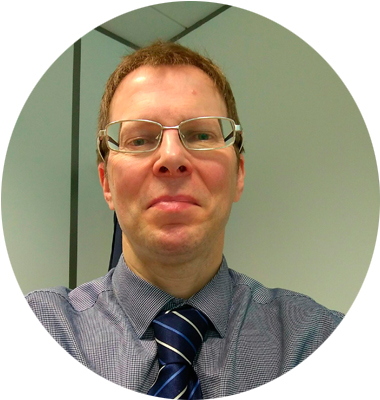 James Bradley
Head of Legal
Group Lotus plc
GB
Dr James Bradley award winning international counsel with distinctions from Oxford University that obtained record private action settlement from Europe's largest automotive manufacturer. Successfully protected a client from multibillion Euro class action. Managed all international legal work for the Southern Hemisphere's largest pharmaceutical company and the highly profitable sale of a UK company to the world's largest private equity house. Currently heads Lotus legal team.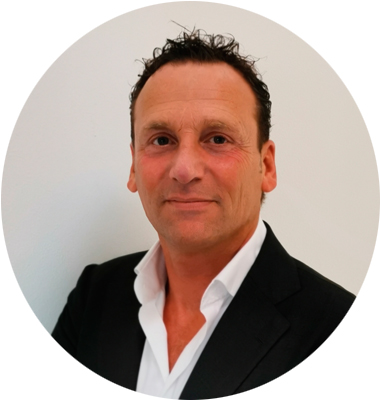 Harold Cobben
General Manager Europe
Royole Corporation
NL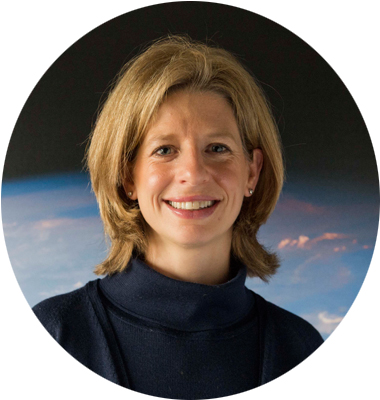 Aude De Clercq
Technology Transfer Officer at the Technology
European Space Agency (ESA)
NL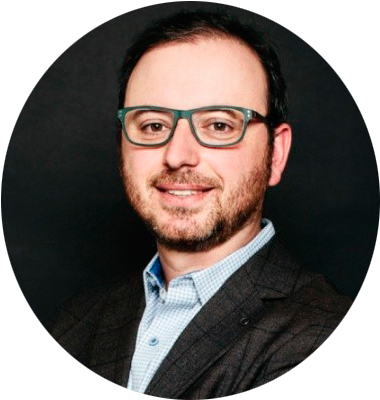 Alexander Fishkin
Chief Legal Officer | General Counsel | Corpo
Luminar Technologies
US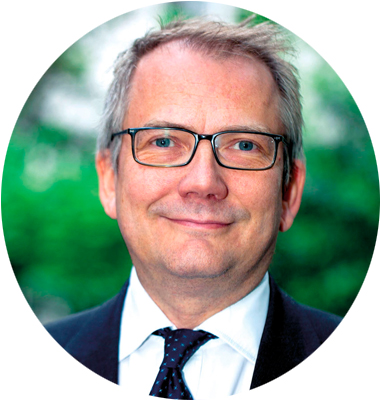 Ari Laakkonen
Partner
Powell Gilbert LLP
GB
Ari has a huge breadth of experience in the electronics, IT and telecoms sectors derived from his in-depth technical knowledge from experience as both in-house and external legal counsel. Ari specialises in electronics patent litigation and licensing disputes, as well as advising on general IP, licensing and competition law matters including FRAND obligations, obligations to license, damages and general strategic advice. He also advises in relation to disputes involving trade marks, designs, copyrights and trade secrets/confidential information. He has represented clients in the UK courts as well as in opposition and appeal proceedings in the European Patent Office, and has assisted with co-ordinating actions in courts elsewhere in Europe, the US, Latin America and Asia. Advice on multi-jurisdictional strategy is a particular strength.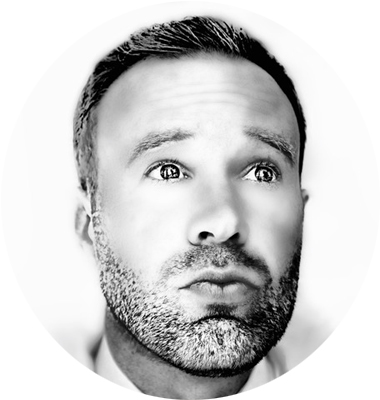 Jacob Timm
Chief Executive Officer
Orchestra Inc.
US
Jacob is an industry leading executive in automotive HMI, with over 15 years experience evolving and building human-machine experiences driving the transformation currently taking place in mobility. As CEO of Orchestra Inc., Mr. Timm pushes his talented team to break new ground through advanced research, prototype, build and launch processes. With experience and education in global market strategy, pricing, game theory and full-stack software design and development, Jacob simultaneously leads the company and builds the product side by side with his team.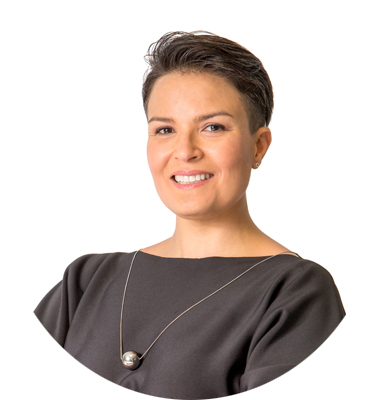 Danae Vara
VP of Product
Red Points
ES
Danae has over 10 years' experience in defining, developing and managing digital products for companies such as UzerZoom and Digital Legends Entertainment. She heads the Product Team at Red Points, making sure our company's product portfolio continues to develop.
Luca Verre
Co-Fondateur et Directeur Général
PROPHESEE
FR
Luca Verre détient un double Master en physique, électronique et ingénierie industrielle de Politecnico di Milano et de l'École Centrale ainsi qu'un MBA de l'INSEAD. Luca a vécu au cours de sa carrières de nombreuses expériences en Management International, Marketing et Business Development dans les domaines de l'automobile et de l'industrie de l'électronique. Luca a été assistant de recherche en photonique à l'Imperial College of London, ingénieur au sein de Altis Semiconductors, Toyota ou encore Schneider Electric.
Partners
RESEARCHED, PRODUCED AND ORGANISED BY
HOST
Knowledge partner
Sponsors
Exhibitors
Partners
Media
Reviews
Prices
STANDARD FEES
Fees

| | |
| --- | --- |
| Corporate IP | € 1000 exVAT |
| Law Firms | € 1000 exVAT |
| Solutions Providers | € 1550 exVAT |
EARLYBIRDS
Prices

| | | |
| --- | --- | --- |
| Corporate IP | Reduced Price Start Date: 01-04-2019 - Reduced Price End Date: 30-11--0001 | € 1000 exVAT |
| Corporate IP | Reduced Price Start Date: 01-05-2019 - Reduced Price End Date: 30-11--0001 | € 1050 exVAT |
| Corporate IP | Reduced Price Start Date: 01-06-2019 - Reduced Price End Date: 30-11--0001 | € 1100 exVAT |
| Corporate IP | Reduced Price Start Date: 01-07-2019 - Reduced Price End Date: 30-11--0001 | € 1150 exVAT |
| Corporate IP | Reduced Price Start Date: 01-08-2019 - Reduced Price End Date: 30-11--0001 | € 1200 exVAT |
| Corporate IP | Reduced Price Start Date: 09-09-2019 - Reduced Price End Date: 30-11--0001 | € 1250 exVAT |
| Law Firms | Reduced Price Start Date: 01-04-2019 - Reduced Price End Date: 30-11--0001 | € 1000 exVAT |
| Law Firms | Reduced Price Start Date: 01-05-2019 - Reduced Price End Date: 30-11--0001 | € 1050 exVAT |
| Law Firms | Reduced Price Start Date: 01-06-2019 - Reduced Price End Date: 30-11--0001 | € 1100 exVAT |
| Law Firms | Reduced Price Start Date: 01-07-2019 - Reduced Price End Date: 30-11--0001 | € 1150 exVAT |
| Law Firms | Reduced Price Start Date: 01-08-2019 - Reduced Price End Date: 30-11--0001 | € 1200 exVAT |
| Law Firms | Reduced Price Start Date: 09-09-2019 - Reduced Price End Date: 30-11--0001 | € 1250 exVAT |
| Solutions Providers | Reduced Price Start Date: 01-01-2019 - Reduced Price End Date: 30-11--0001 | € 1550 exVAT |
Registered participants

Strategic IP conference producer
Secure transaction
Transaction System by Ingenico
Support 5/7
Contact us from Monday to Friday
Online Reservation
Secure and direct online reservation
SSL Protocol
Protects transactions confidentiality