IP Summit BERLIN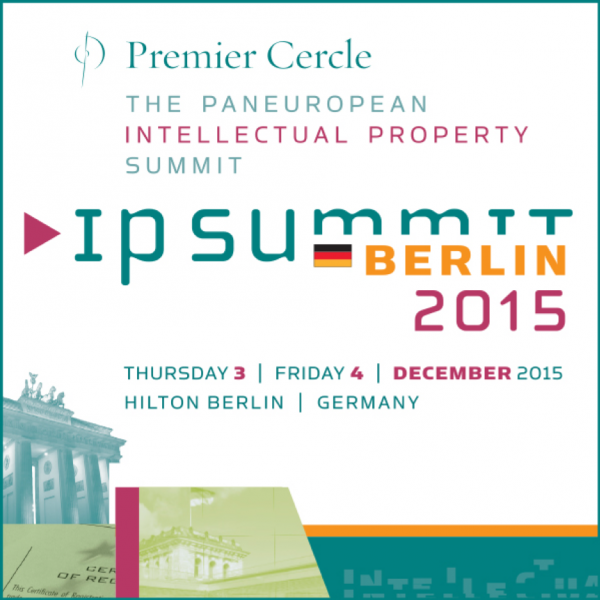 The Paneuropean Intellectual Property Summit
Audience
Registered participants attending the IP Summit 2015 are now leveraging a brand new and innovative feature that allows them to see the list of other participants and connect with a few chosen ones through Premier Cercle's social networking platform.

What is exactly this "social networking platform"?
Since the first occurrence of the IP Summit in 2004, our IP and Competition summits provide opportunities for networking on welcome, gala and cocktail receptions, as well as through lunches and pauses.
This year in 2015, we extend the possibilities for the IP summit to an online platform for delegates to exchange their contact details in browsing through the list of other participants and making their choice of networked peers.
The selected persons will receive an invitation to share by e-mail their contact details, which they can either accept or decline. Every invitation can be customized with a personal message.

What are the main objectives of this platform?
Although quite simple in its most basic features, this platform can provide a good number of useful services to all the participants of the IP Summit 2015.
Before the first day of the summit, it will allow you, for instance, to set one-to-one meetings at a known time and place in Hilton or elsewhere in Berlin for the 3 or the 4 of December.
After the conferences will be held, it will provide you with a second chance to connect together with someone you haven't had the time or opportunity to meet physically onsite.
Programme
Speakers
Partners
Reviews
Prices
Registered participants

Strategic IP conference producer
Secure transaction
Transaction System by Ingenico
Support 5/7
Contact us from Monday to Friday
Online Reservation
Secure and direct online reservation
SSL Protocol
Protects transactions confidentiality