IP TECH SUMMIT 2020
DATA SOVEREIGNTY | HYBRID CLOUD | THE NEW IP STRATEGIES
Intellectual property for open innovation and digital transformation.
Audience
Chief Executive Officers
Chief Operations Officers
Chief Legal Officers
Chief Technology Officers
Heads of Global Patent Operations
General Counsels
Chief IP Officers
In-house Counsels
Lawyers
European IP practitioners
IP consultants
Programme
Speakers
Keynote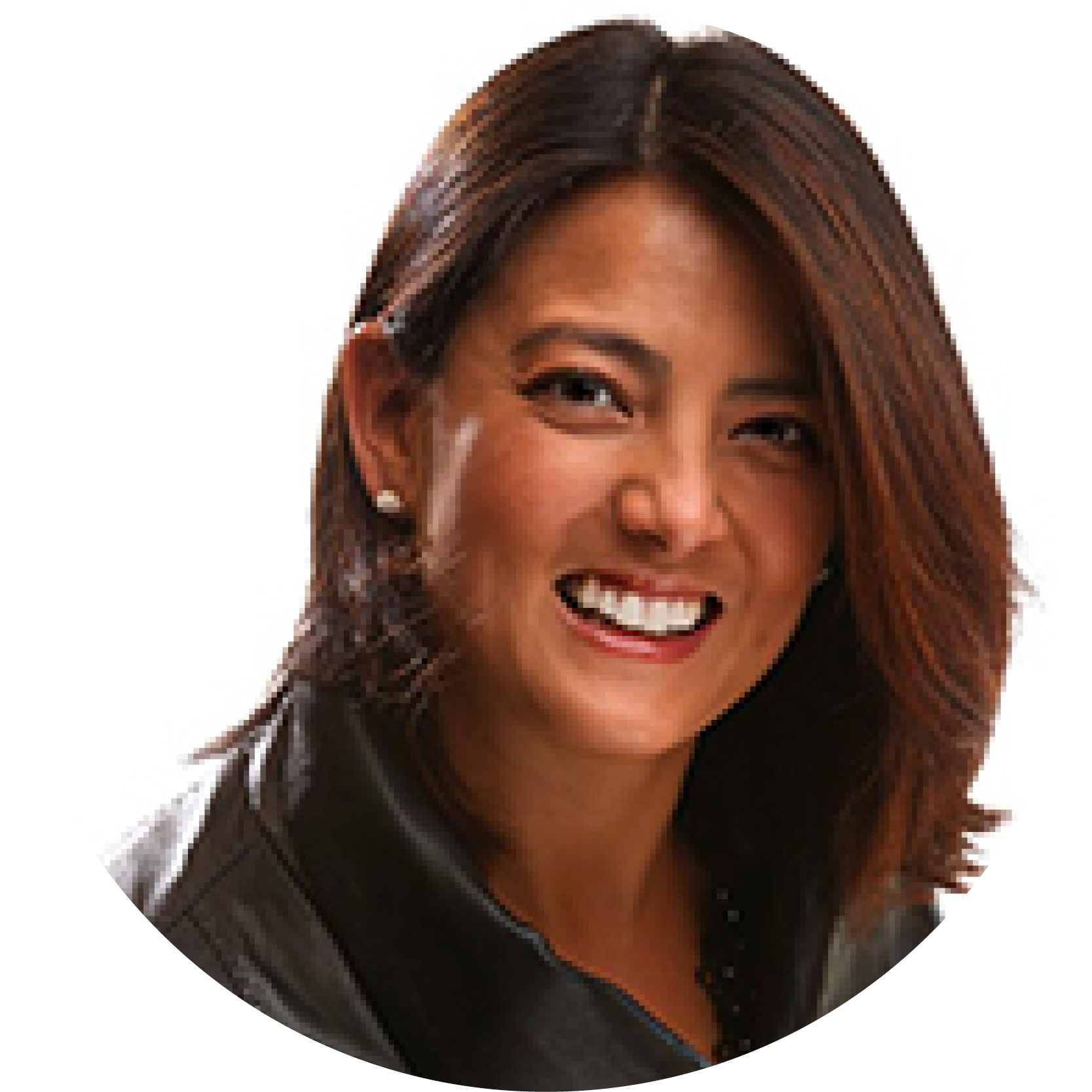 Jennifer Yokoyama
Vice President and Deputy General Counsel
Microsoft
US
Jennifer Yokoyama is VP & Deputy General Counsel at Microsoft Corporation with responsibility for leading the company's Intellectual Property Group. In her current role as Chief IP Counsel, she leads a team of over 100 attorneys, legal professionals and engineers responsible for Microsoft's extensive global patent portfolio, IP licensing, open innovation program and strategic collaboration with Microsoft business groups. Prior to this role, she was Microsoft's Associate General Counsel for IP Litigation, responsible for managing Microsoft's worldwide patent litigation docket and providing support and legal advice for her business partners throughout Microsoft as needed. Prior to joining Microsoft, Jennifer was Principal Counsel for Patent Litigation at Apple Inc. She started as a patent litigator with McDermott, Will & Emery.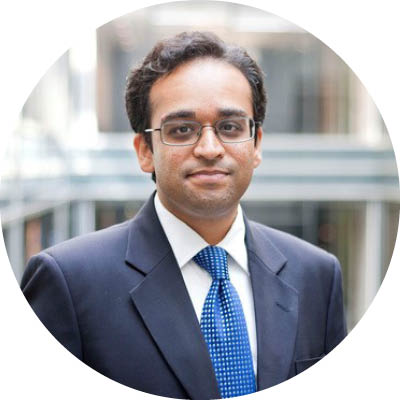 Vishal Amin J.
U.S. Intellectual Property Enforcement Coordinator (IPEC) [EOP/OMB]
The White House
US
In 2017, Vishal Amin was nominated by the President and confirmed unanimously by the U.S. Senate to serve as the White House Intellectual Property Enforcement Coordinator (IPEC), or "IP Czar." In this key role advocating for American innovation, he has represented the United States as an Under Secretary level official, directing U.S. IP Diplomacy and leading trade and law enforcement delegations to advocate for American IP interests abroad. He also directs a legal and policy team, part of the National Economic Council, that advises the President and coordinates key policies among Cabinet departments. For over fifteen years, Vishal has been at the center of federal intellectual property policy. Vishal holds a bachelor's degree in neuroscience from Johns Hopkins University and a law degree from Washington University in St. Louis.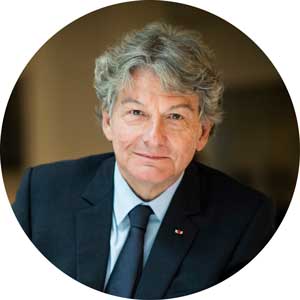 Thierry Breton
European Commissioner for Internal Market
European Commission
BE
Thierry Breton is the EU Commissioner for Internal Market, digital, space, audiovisual, defense and tourism. Engineer in computer science, he began his career as an entrepreneur in the IT sector. French business leader, he was then appointed Vice-Chairman of Bull (1996), CEO of Thomson (1997) FR Telecom (2002), Atos (2009). French Minister of the Economy, Finance and Industry (2005-2007), he was then a teacher at Harvard (2007) and published a number of science-fiction novels.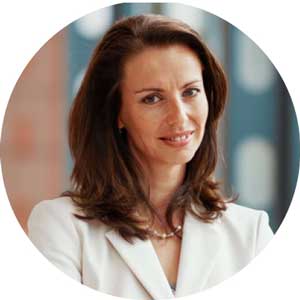 Jenni Lukander
President of Nokia Technologies
Nokia
FI
In June Jenni Lukander was handed one of the top roles in the IP value creation world when she was appointed president of Nokia Technologies, giving her oversight of the Finnish telco's vast licensing arm. The promotion marked a rapid rise through Nokia's IP ranks for Lukander; in October 2018 she was made head of the company's patent business, having served briefly as head of licensing, and before that as global head of litigation and competition. Her background as a competition specialist should serve her well given the numerous antitrust considerations in handling a global portfolio of SEPs. Nokia's attempts to license its intellectual property into new sectors has already been met with some resistance, with Daimler filing a complaint before the European Commission over the telecoms company's licensing of its wireless patents in the auto space.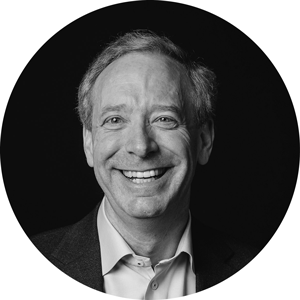 Brad Smith
President and Chief Legal Officer
Microsoft Inc.
US
Brad leads a team of more than 1,400 business, legal and corporate affairs professionals working in 56 countries. He plays a key role in spearheading the company's work on critical issues involving the intersection of technology and society, including cybersecurity, privacy, artificial intelligence, human rights, immigration, philanthropy and environmental sustainability. In his recent book that he co-authored with Carol Ann Browne, Tools and Weapons: The Promise and Peril of the Digital Age, Brad showcases his deep thinking on these issues and how technology can serve humanity rather than be weaponized to inflict harm. The Australian Financial Review has described Smith as "one of the technology industry's most respected figures," and The New York Times has called him "a de facto ambassador for the technology industry at large."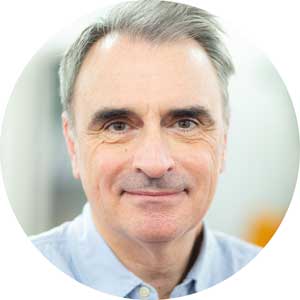 Michel Paulin
CEO
OVHcloud
FR
Michel Paulin has spent most of his career in the computer, telecommunications and Internet sectors. He was Managing Director of Neuf Cegetel, where he managed the IPO, Méditel (now Orange Maroc) and SFR. His appointment is part of a new phase in the development of OVHcloud. Michel Paulin oversees the implementation of the SMART cloud strategic plan, aimed at consolidating OVHcloud's position as an alternative leader in the cloud.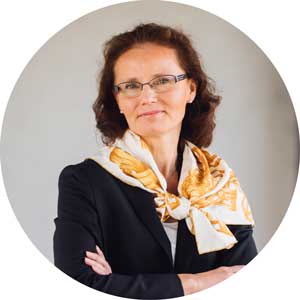 Eeva Hakoranta
Executive Vice President, Chief Licensing Officer
InterDigital
FI
Eeva K. Hakoranta is InterDigital's EVP, Chief Licensing Officer, responsible for overseeing the company's complete licensing portfolio and activities. Ms. Hakoranta joined InterDigital in July 2020 and contributes more than 30 years of experience in the legal and licensing industry. Prior to joining InterDigital, Ms. Hakoranta served more than 13 years at Nokia, most recently as Senior Vice President and Head of IP and Litigation, as well as General Counsel for Nokia Technologies. Prior to leading Nokia's IP activities, she was influential in building the company's patent licensing team and significantly growing its licensing revenue. Before Nokia, Ms. Hakoranta served in private practice at Roschier Attorneys Ltd in Helsinki, Finland. Ms. Hakoranta holds an LLM from the University of Helsinki.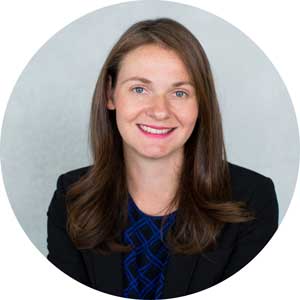 Michelle Zatlyn
Co-founder, COO
Cloudflare
US
Michelle Zatlyn is co-founder and COO of Cloudflare, the Internet security, performance, and reliability company on a mission to help build a better Internet. Cloudflare is a publicly traded company on the New York Stock Exchange (NYSE: NET). Prior to co-founding Cloudflare, Michelle held positions at Google and Toshiba and launched two successful startups. Michelle sits on the World Economic Forum Young Global Leaders Foundation Board. Michelle has been named to Fortune's 40 Under 40 list and was part of Marie Claire's 7th Annual New Guard. She holds a BS degree, with distinction, from McGill University, and an MBA from Harvard Business School, where she was awarded the Dubilier Prize for Entrepreneurship.
Featured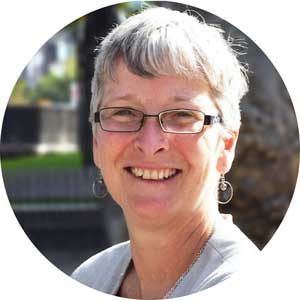 Lesley Millar-Nicholson
Director, Technology Licensing Office & Director
MIT
US
Lesley Millar-Nicholson has been the Director of Massachusetts Institute of Technology, Technology Licensing Office (TLO) since July 2016 and from September 2019 also assumed responsibility as Director of Catalysts in the newly formed MIT Office of Strategic Alliances and Technology Transfer (OSATT). As TLO Director, she leads a team managing the MIT's intellectual assets and technology transfer process. As Director of Catalysts Lesley leads a small team of Catalysts who work closely with faculty on corporate and other complex research funding and capacity building opportunities. Ms. Millar-Nicholson is a Past President of the Board of Governors of Certified Licensing Professionals Inc, (CLP Inc.), is a former member of the Board of Directors of the Licensing Executive Society (LES), and is on the Board of Cambridge Enterprise, UK.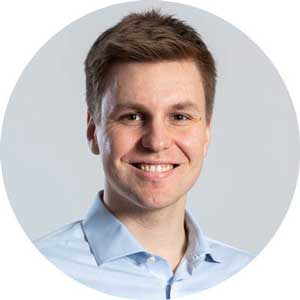 Alen Arslanagic
Co-Founder & CEO
Visium SA
CH
Alen is the co-founder and CEO of Visium SA. Visium develops Artificial Intelligence solutions for the world's best brands, was founded in 2018 and it has a team of 40 engineers and business profiles who have demonstrated extraordinary passion and achievements. Alen holds a MSc in Innovation, Entrepreneurship & Management from Imperial College London. Before that, he graduated from a BSc in Business Administration from University of Geneva and later spent a year at EPFL studying Computer Science. He has founded five companies over the years, has gained extensive entrepreneurial experience and skills which enabled him to catalyze the success of his latest venture.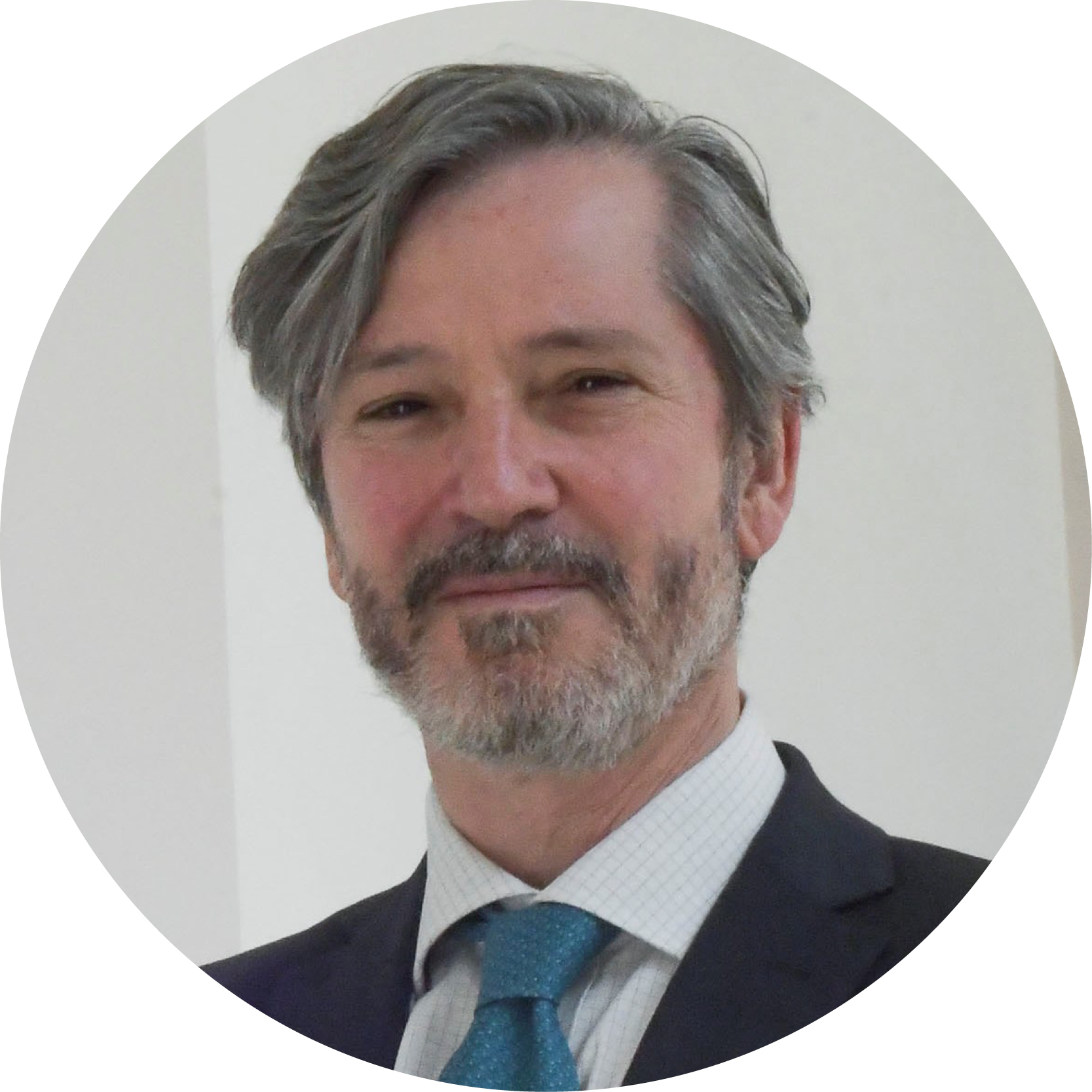 Giuseppe Abbamonte
Director for Media Policy
European Commission
BE
I have been the Director for Media Policy at the European Commission since 2016. My Directorate is in charge of : Copyright law. We prepared and negotiated the reform of the European copyright regulatory framework. Broadcasting law. We updated and negotiated the audiovisual media services regulatory framework. The MEDIA programme, which provides financial support to the European audiovisual industry and the fight against online disinformation. We elaborated and are now implementing the European strategy on countering fake news and disinformation. Before then I was in charge of the Directorate responsible for the elaboration of the European Data Strategy.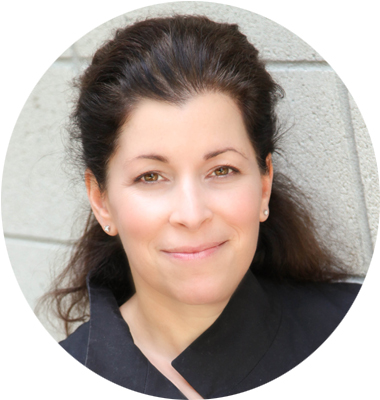 Carolyn Herzog
EVP & General Counsel
ARM Inc.
US
Carolyn is EVP, General Counsel, Company Secretary and Chief Compliance Officer at Arm, the world's leading semiconductor IP company, where she leads worldwide legal regulatory and public affairs. Carolyn came to Arm from Symantec, the world's largest cybersecurity company, where she was the Deputy GC and CCO. Previously, she was GC at AXENT Technologies and worked at The World Bank in Washington, DC. Carolyn has served as an Advisory Board member to IPWatch Systems Corporation and on the Boards for the National Cyber Security Alliance and the Association of Corporate Counsel Europe. She has been recognized as a Distinguished GC by the Director's Roundtable and an Attorney That Matters by Ethisphere.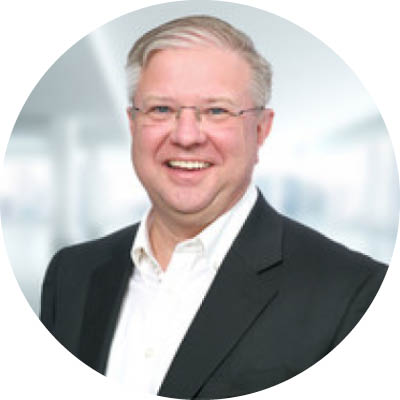 Filip De Corte
Head of IP Crop Protection
Syngenta
CH
Filip De Corte is Head of Intellectual Property at Syngenta Crop Protection. Filip joined Syngenta in 2013. He also worked for Cargill and Johnson & Johnson. Filip has a Ph.D. in organic chemistry. He is a qualified European Patent Attorney and European Patent Litigator and passed the US patent bar exam. He also has an MBA of the Vlerick School of Management. Filip taught patent law in Antwerp as well as at the University of Leuven.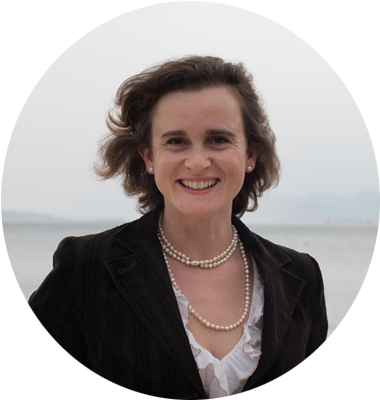 Cassandra Derham
Senior IP attorney, Head of Technical IP
Amadeus
FR
Cassandra Derham started her IP career twenty years ago and qualified as a European Patent Attorney (EPA) and Chartered Patent Attorney (CPA) in private practice in London, building on a Masters in Physics with Medical Physics from the University of Bristol. After nearly a decade in and around Gray's Inn, she moved from private practice to industry, which has taken her from the South East of England (in high-tech) to the South East of France, where she works for Amadeus She is the head of Technical IP, which is the team responsible for creating Amadeus's IP portfolio including classic registered rights such as patents and designs alongside more mysterious unregistered rights such as Open Source, trade secrets, know-how and defensive publications.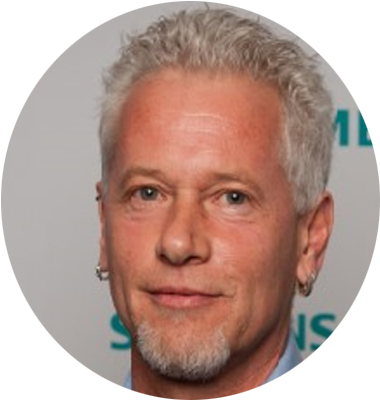 Oliver Fendt
Senior Open Source Manager
Siemens
DE
Oliver Fendt is Senior Manager Open Source Software and owner of the topic Open Source Software (OSS) at Siemens. In this role he is heading the Open Source Task Force, a companywide board of experts, which oversee the license compliant use of OSS in products, solutions and services. Oliver has more than 18 years' experience in open source software, its license conditions and how to comply to the different licenses. During this time, he kicked off several initiatives and projects. He further developed several trainings about Open Source Software. Oliver is governing board member of the OpenChain project and heads the OpenChain Reference Tooling Work Group.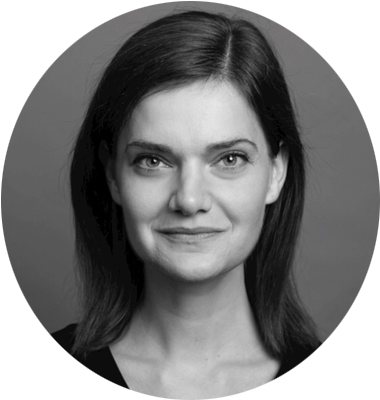 Laura Gisler
Head of Intellectual Property
Polestar
SE
Laura Gisler is an American attorney, currently working as the Head of IP at Polestar, where she responsible for the oversight and execution of all IP portfolio and operational activities. At the moment based in Gothenburg, Sweden, she moved there to join Volvo Car Group as IP counsel, focusing on tech IP issues including open source, software licensing, and strategic portfolio development in digital automotive. She has a JD from the University of St Thomas and a BA and MA from Trinity College. Previously, she was a Patent Attorney at IBM in the US for four years, drafting and prosecuting patent applications relating to machine learning, data compression, the Internet of Things, and digital and wireless communications. She is registered to practice before the USPTO, is a member of the Minnesota Bar, and is a yoga practitioner, ceramicist and vegan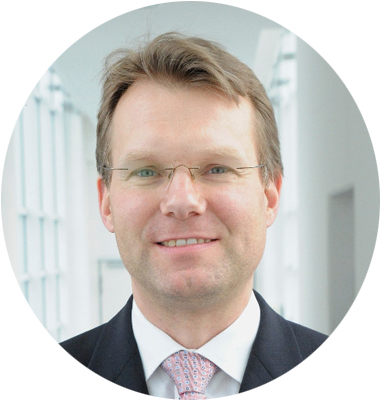 Thomas Buchholz
Chief Digital Patent Counsel
BSH Home Appliances Group
DE
Dr. Thomas Buchholz works for BSH Home Appliances Group, the largest manufacturer of home appliances in Europe. BSH's brands comprise among others Bosch, Siemens, Gaggenau & Thermador. Thomas owns a PhD in computer science and is a German & European Patent Attorney. He has many years of experience in prosecution, litigation and licensing. At BSH's IP department he is responsible for the complete range of digital technologies, e.g. connected home appliances, artificial intelligence, navigation of autonomous robots and licensing of standard-essential patents.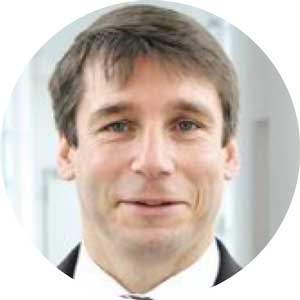 Peter Berg
Vice President Intellectual Property
Infineon Technologies
DE
Peter Berg is Vice President Intellectual Property at Infineon Technologies, a world leader in semiconductor solutions with a focus on automotive semiconductors, power discretes and modules and security integrated circuits and solutions that make life easier, safer and greener. Before joining Infineon, Mr Berg was Chief IP Counsel at Draexlmaier Group, a premium automotive supplier. Former steps in his career included VP Legal Affairs for Development & Service Operations of Tetra Pak in Sweden und Managing IP Counsel for mobile communications and Chief IP Licensing Counsel for Siemens in Germany.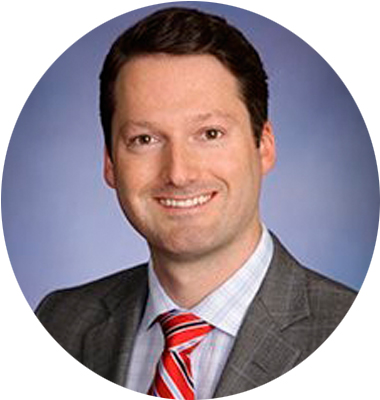 Matthew Kuipers, Ph.D.
Senior Counsel, Intellectual Property
Uber Technologies, Inc.
US
Matthew Kuipers leads Intellectual Property for aerial-vehicle rideshare and various autonomous-vehicles programs. His primary responsibilities are to clear IP risks for Uber's businesses, protect Uber's technology, and build external relationships. He manages and grows Uber's patent portfolios in these technology areas. Matt works on developing collaborations to accelerate innovation and commercialization through joint development projects, standards, and open source. He assists the litigation team on defending against third-party patent threats. Regarding open source, Matt is on the governing board of a number of Linux Foundation's projects, such as The OpenChain Project and InterUSS. Matt earned a JD from Cornell Law School and a PhD in Electrical Engineering from the University of Southern California.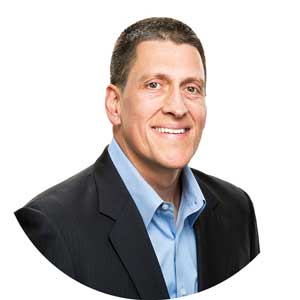 Lionel M. Lavenue
Partner
Finnegan, Henderson, Farabow, Garret & Dunner
US
Lionel M. Lavenue is a partner in Finnegan, Henderson, Farabow, Garrett & Dunner, LLP's Reston, Virginia office, and leads the firm's Aerospace, Aviation, and Unmanned Aerial Systems (UAS) industry group. With experience in more than 180 district court litigations, Lionel's practice focuses on IP matters including patent trial litigation and patent portfolio management for a variety of technologies (including appeals), especially those related to aviation, UAS, UAV, and drone technologies. Lionel has experience in the preparation of over 1,000 patent applications and filing more than 75 IPR petitions and covered business method (CBM) petitions. He frequently speaks and writes on aviation and UAS topics.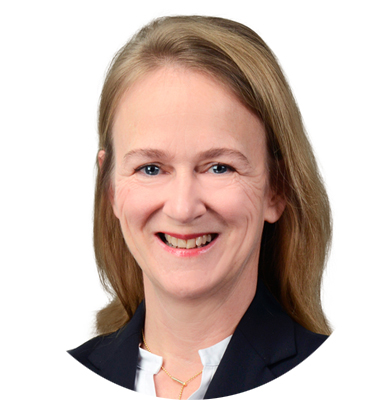 Claudia Milbradt
Partner
Clifford Chance
DE
Dr. Claudia Milbradt heads the German IP practice of Clifford Chance and is a partner in the Düsseldorf office since 2005. She advises clients since 1999 in the field of intellectual property. Claudia has significant experience in technology transfer, patent license agreements, research and development and litigation (preliminary injunction proceeding, action on the merits, nullity actions, invalidity proceedings) and strategic advice protection of trademarks and patents. Moreover, she is a member of the Global Tech Group of Clifford Chance and regularly holds speeches and publishes articles in legal law journals, books and compilations such as "Patent Litigation in Germany" (2012) or "R&D Agreements – a Guideline" (2011).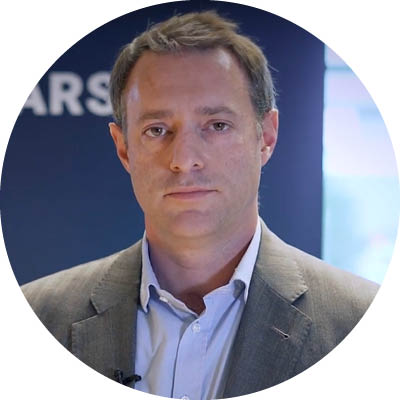 Nicolas Schifano
Senior Director and Assistant General Counsel
Microsoft
US
Among his responsibilities, Nicolas leads Azure IP Advantage, a program designed to protect Microsoft's customers innovations in the cloud. Nicolas is also responsible for Open Source and IP policy at Microsoft. Prior to that, Nicolas led Microsoft's standards and intellectual property policy engagements, first out of the Microsoft office in Brussels, then at Microsoft's headquarters in the USA. Nicolas is registered with the Washington bar as in-house counsel. He is also a French and European patent attorney. He has an educational background in computer science, electrical engineering, intellectual property and business laws. Nicolas is a regular speaker at conferences on intellectual property.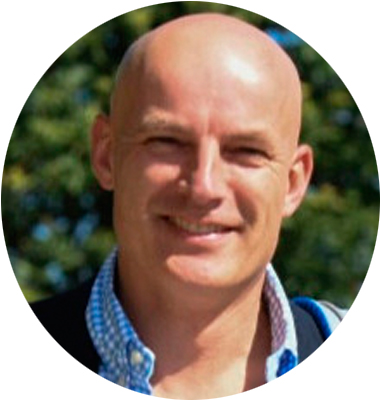 Tibor van Melsem Kocsis
CEO - Founder / World Economic Forum Global Innovator
DiManEx
NL
Tibor is the CEO of DiManEx a company that reinvented inventory by making 3D printing easy for supply chain teams. The DiManEx platform allows you to identify the right parts for additive manufacturing, digitize your inventory and print parts on-demand through a network of industrial-quality facilities. Prior to founding DiManEx, Tibor held a number of executive roles in the commercial, supply chain and manufacturing domain. Inspired at London Business School, IMD in Lausanne, at Singularity University and still learning everyday.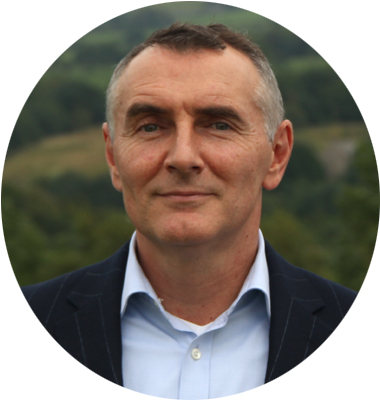 Phillip Speed
Co-Founder & CEO
Quantum Base
GB
Phillip Speed. Co-founder & CEO Quantum Base. Phill has experience of building and running large technology companies and start-ups, having gained experience leading multi-million-pound strategic projects with organisations including, ICL, Marks & Spencer, Boots, News International, Reed Elsevier, The Guardian Media Group and Nortel amongst others. Quantum Base is a company at the forefront of Quantum Security, building a portfolio of products and IP using nanoscale devices, exploiting various quantum phenomena that deliver fundamental security for the first time. Q-ID® Optical is an unbreakable secure quantum nanoscale 'tag' which can fit onto any product or any surface has almost zero cost, and delivers unbreakable security using a simple scan from a standard smart phone to validate the authenticity or legitimacy of any product in real time.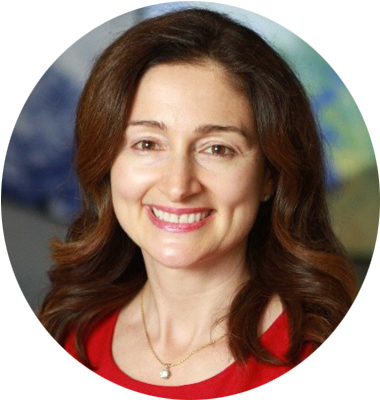 Catherine Lacavera
VP, Legal
Google
US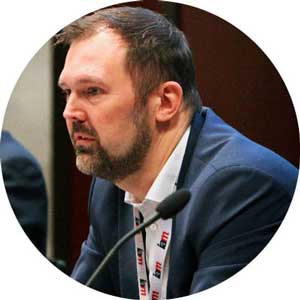 Andreas Iwerbäck
Director Group Technology & IP Intelligence
Husqvarna Group
SE
Andreas has 20 years' of experience from patent related work, covering the whole value chain of patents; from filing and prosecution to licensing and litigation. Participated in hundreds of license negotiations worldwide, with major focus on Asia and Japan in particular. Successful litigation campaigns and several M&A and Due Diligence projects, including the world largest IP transaction; Nortel/Rockstar acquisition. Current role of Director of Technology & IP Intelligence at Husqvarna Group includes securing actionable intelligence to C-level stakeholders and group management. Member of management team in group organization Innovation & Technology that drives innovation and ventures related to AI, robotics and digital.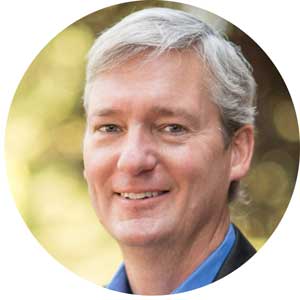 John Lindgren
Chief Executive Officer
IPVALUE
US
John became the President & CEO of IPValue in August 2017. Prior to IPValue, he spent 10 years as the President & CEO of Conversant Intellectual Property Management in Ottawa (formerly MOSAID). MOSAID was the first publicly traded patent licensing company to be taken private. Before joining Conversant, John enjoyed a 20-year career focused on patent licensing with Texas Instruments in Dallas and Tokyo. John holds a JD from SMU, graduating magna cum laude, and was the editor-in-chief of the SMU Law Review. He earned an MSEE from SMU and a BSEE from Duke. John is a member of the Texas, CAFC, and the USPTO bars. He is on the Board of Trustees of the Center for American and International Law and is an Ashbury College Foundation board member.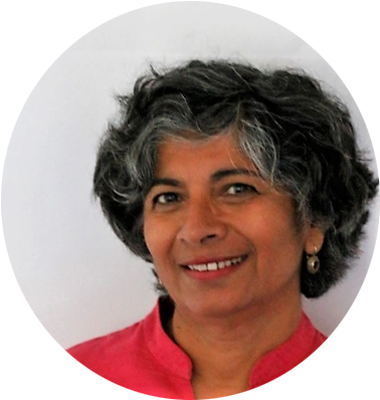 Medha Rolvering
Global Head of IP
Software AG
DE
Medha Rolvering is the Global Head of Intellectual Property of Software AG, where she works closely with R&D communities to help awareness of IP and manages all IP related topics of the company. Medha is an experienced patent manager and has previously worked in different technology areas like Product Development, Customer support and Master CD production for products. She has worked globally with technology focused departments and Patent Law firms to deliver actionable strategies that have helped drive IP strategy. Her responsibilities also include providing expert insight and best practice knowledge on patent analytics, portfolio assessments, patent licensing, patent benchmarking. She has represented Software AG in IP podium discussion engagements including being a guest Lecturer for IT law at the University of Applied Sciences in Darmstadt.
Ken Stanwood
Chief Technology Officer
WiLAN
US
Kenneth Stanwood is Chief Technical Officer of WiLAN Inc. He is an inventor and entrepreneur with more than 150 issued US patents and numerous foreign counterparts. He supports WiLAN's technology licensing teams and is responsible for WiLAN's government relations efforts. However, his primary responsibility is WiLAN's internal research and development which is heavily oriented towards collaboration with universities. While Mr. Stanwood has more than 30 years of experience in wireless communications and signal processing, his current research covers areas as diverse as Fin Tech, Video over Satellite, and improving the efficiency of mass transit. Mr. Stanwood holds a Bachelor of Science in Mathematical Sciences with Highest Honors from Oregon State University and a Master of Science in Computer Science from Stanford University.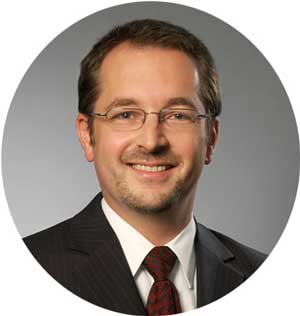 Christian Kaliner
Assistant General Counsel and Director Legal EMEA
Red Hat
DE
Christian Kaliner is Assistant General Counsel and Legal Director EMEA of Red Hat, the world's leading provider of enterprise open source software solutions, using a community-powered approach to deliver reliable and high-performing Linux, hybrid cloud, container, and Kubernetes technologies.. Before joining Red Hat Christian Kaliner has worked in the software, IT and telco industry for almost 20 years, recently as Global Head of Legal & Compliance at Siemens Convergence Creators Group, a separately managed group of companies specialized in software solutions for media, telco and space. His previously held positions include Group Deputy General Counsel at Atos S.E., the largest European based IT provider, and General Counsel for Siemens IT Solutions and Services.
Vivian Sapienza
Legal Counsel - EMEA
Confluent
DE
Vivian Sapienza works for the open-source unicorn Confluent, a software and cloud service company that makes an event streaming platform powered by Apache Kafka. She is the commercial lawyer responsible for sales support in the Central Europe region (Germany, Switzerland & Austria). Vivian has over 10 years experience as commercial lawyer, with focus on IT contracts (pre and post-sale) and Intellectual Property Law, and has worked in legal departments of multinationals as Accenture and as senior associate in the law firm Demarest. She holds a LL.M. In Intellectual Property & Competition Law from the Munich Intellectual Property Law Center (Max Planck) and a LL.M. in Contracts Law from Insper. She is also privacy certified (CIPP/E).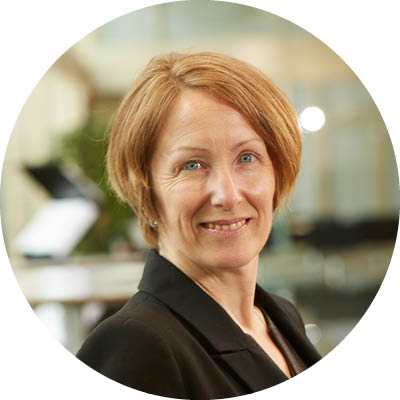 Victoria Van Camp
CTO and President, Innovation and Business De
AB SKF
SE
Victoria Van Camp joined SKF 1996. She held a number of positions, based in; the Netherlands, US and now in Sweden. Her previous positions include, amongst others; President, Business and Product Development. Director, Industrial Market Technology and Solutions. Director, Product Innovation Lubrication BU. Victoria was born in 1966 and holds a Master of Science in Mechanical Engineering and a PhD. in Machine Elements from Luleå University of Technology Sweden. Victoria Van Camp is a member of SKF Group Management, Kungliga Ingenjörsvetenskapsakademien (IVA) and she is also board member of Billerud Korsnäs AB and Amexci AB.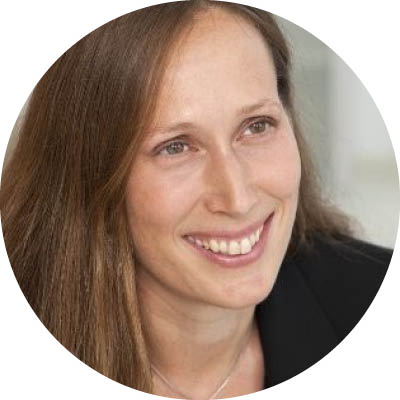 Dr Ulrike Till
Director of the Division of Artificial Intelligence (AI)
WIPO / OMPI
CH
Experienced IP lawyer focused on helping organizations maximize their IP assets to transform and drive opportunities and performance. Significant commercial background and exposure to complex international litigation, commercial negotiations, competition law, settlements and agreements. IP Policy and digital transformation experienced. Broad industry experience including pharmaceuticals, medical device and IT technology sectors. Prior roles include Partner at Field Fisher Waterhouse LLP, Assistant General Counsel at Mylan Pharmaceuticals and Global Head of IP at Sandoz.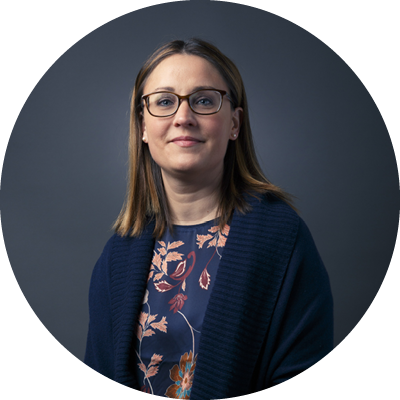 Audrey Plantureux
Head of intellectual Property VU
OVHcloud
FR
After ten years as an Intellectual Property lawyer with Ralph Lauren and BIC where she developed her experience in IP portfolio management and anti-counterfeiting, Audrey decided to focus her expertise on new technologies by joining Sage in 2010, the world's third-largest publisher of management software, where she set up the IP department, and more recently OVH, where she is currently deploying a programme to raise awareness, capture and protection of hardware and software innovation.
Aurélie Jimenez
Member of the Boards of Appeal
European Patent Office
DE
Aurélie Jimenez is a member of the French judiciary. She joined the EPO in 2018 as a legal member of the Boards of Appeal, after having served in different Courts in the Paris region, and ultimately as a IP specialized judge in the first instance Court of Paris. She holds a Research Master Degree in IP Law from the University Paris II Panthéon-Assas, as well as a Master Degree in Political Sciences from the Institute of Political Sciences of Paris. In the Boards of Appeal, she is Legal Member in Technical Board 3.5.06, one of the boards dealing with computing technology and artificial intelligence.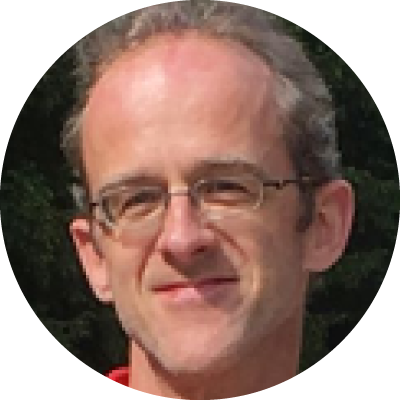 Dr. Martin Müller
Chairman Board of Appeal 3.05.06
European Patent Office
DE
Martin Müller studied computer science (Informatik) at the University of Karlsruhe and received a Dr.-Ing. degree in computer science from Saarland University. His scientific interests included logics, computational linguistics, cognitive science and compiler technology. He joined the EPO as an examiner in 1998, where he worked mostly in the fields of pattern recognition and video games, and was appointed Member of the Boards of Appeal in 2010. In 2019 he became chairman of Technical Board of Appeal 3.5.06, one of the boards dealing with computing technology and artificial intelligence, and Member of the Enlarged Board of Appeal.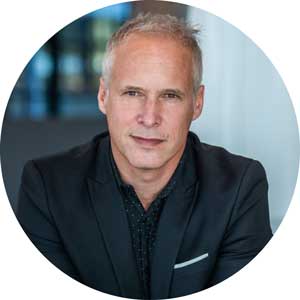 Sven Schuwirth
Vice President Digital Experience and Business
Audi A.G.
DE
Sven Schuwirth was born on December 28, 1972 in Pfullendorf. After studying business management and engineering at the Technical University of Berlin and the Haas School of Business at the University of California in Berkeley, he started his career at AUDI AG in 1999.In 2004, he was appointed Head of Brand Development and Corporate Identity. In his position as Head of Brand Strategy, he was responsible for product, portfolio and communication strategy as of 2008. From 2009 to 2016, Schuwirth was Head of Brand Development and Digitalization. After that, he was responsible for Digital Business at AUDI AG.In 2018, Sven Schuwirth moved to BMW AG as Head of Brand BMW.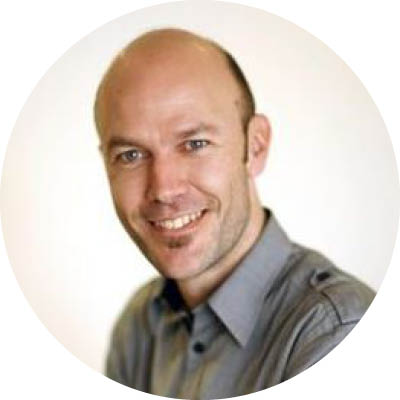 Cedric Manara
Director, Head of Copyright
Google
FR
Cédric Manara, PhD, has lost his hair teaching, writing or consulting. He has been a full time law professor at EDHEC Business School (France), held visitorships in Finland, Italy, Japan and the USA, and published books and many articles on intellectual property and internet legal issues. He was a consultant for e-commerce companies or law firms before joining Google's wonderful legal team in 2013 as copyright counsel. He is now Director, and Head of Copyright since May 2018.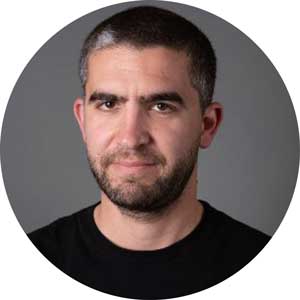 Yotam Drechsler
Chief Executive Officer
BrainQ Technologies
IL
Yotam Drechsler has an extensive background in math, computer science and cognitive science. As former BCG strategy consultant, Yotam worked with the senior management of multinational companies to conduct large scale transformations, and with global funds in support of multibillion-dollar mergers and acquisition activities. As the CEO and Co-founder of BrainQ he supervises the execution of the strategic development and market penetration of the company's medical device.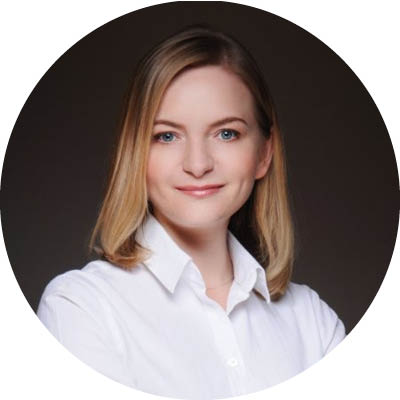 Dr. Anna Wieczorek
Founder of IP research firm L | R specialising in Chemistry & Biotechnology
Laudea Research GmbH
DE
Dr. Anna Wieczorek is the founder and managing director of IP research company Laudea Research. As an experienced IP analyst specializing in chemistry and biotechnology, she founded Laudea in March 2018. Previously, she had spent several years working in major European research and scientific facilities. At Laudea, she supports corporate clients and patent law firms in IP search and analytics, helping clients to make better strategic decisions. Before launching Laudea Research, Dr. Wieczorek was responsible for managing European projects at CPA Global in London.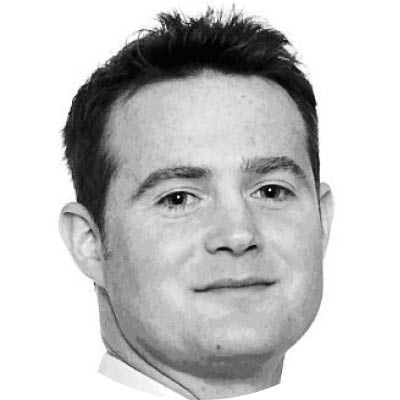 Michael Moore
Partner, Solicitor
MARKS & CLERK
GB
Michael has acted in multi-jurisdictional patent disputes working with legal teams in Europe and the US relating to a range of technologies, from mobile and internet-based technologies and RFID devices to insulin-like growth factors. Michael led a number of the successful teams in the litigation for Virgin Media and TiVo against Rovi Corporation in their long running patent dispute.  On the commercial side, Michael has experience of negotiating and drafting agreements in relation to a broad range of commercial contracts dealing with the acquisition, sale and licensing of intellectual property rights.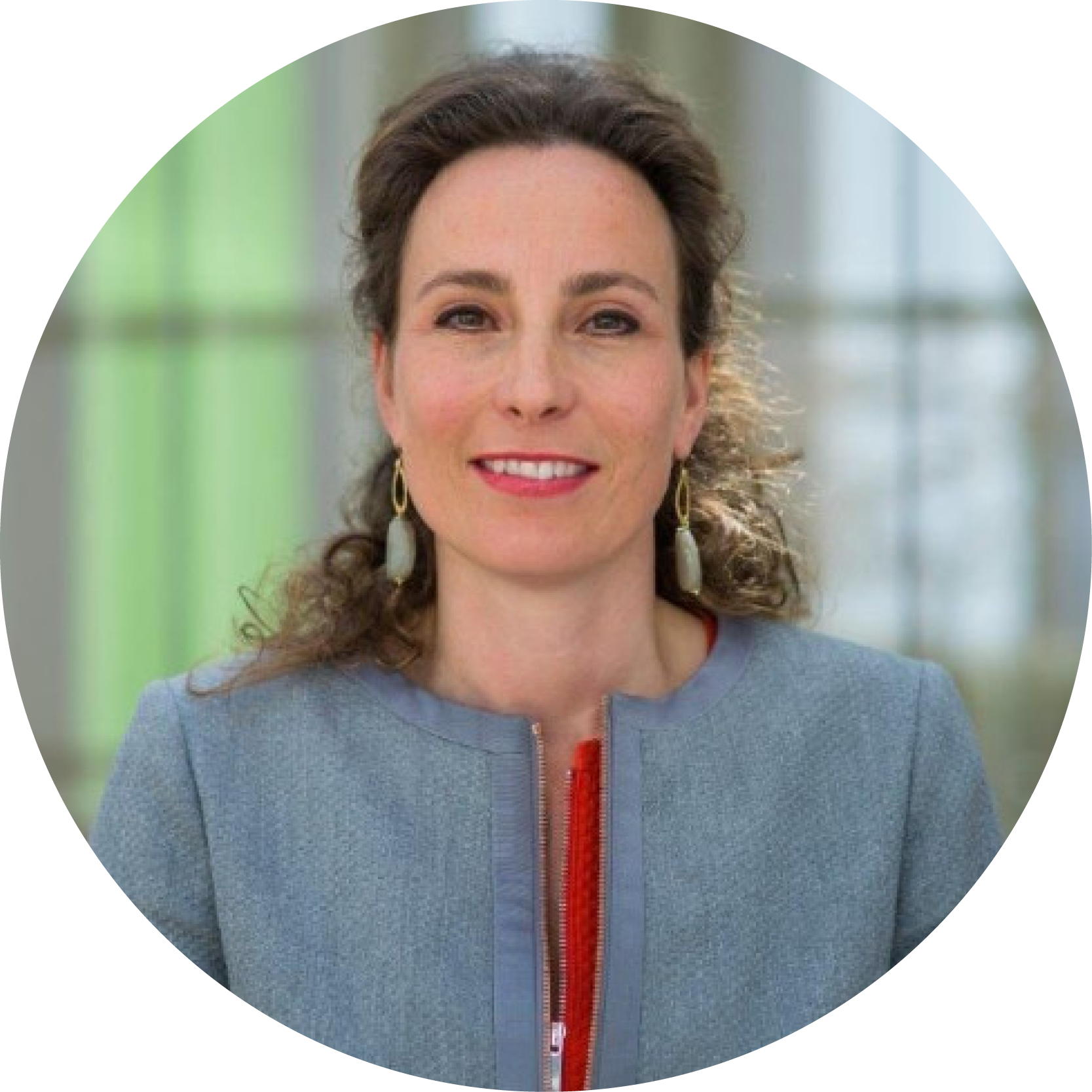 Marlou van de Braak
Director Legal (Global Intellectual Property & Global Commerce) Global Legal Affairs
Heineken International B.V.
NL
Marlou van de Braak is the Global IP Director of HEINEKEN. Marlou has extensive experience in IP strategy, trademark and advertising matters, IP litigation, IP transactional work as well as the drafting and negotiating of cross-border IP agreements. Previously she was the Managing Director of Novagraaf Netherlands, an international trademark agency. For many years Marlou has been an IP lawyer at two well-established international law firms, advising on Intellectual Property matters. She was also the Head Legal of the Dutch Media Authority.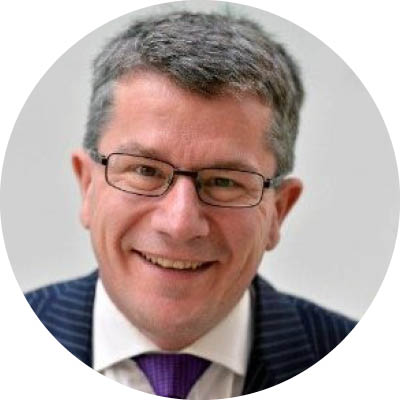 Chris Fowler
General Counsel Technology
BT Legal and Co Sec
GB
Chris is the General Counsel Technology at BT Group plc. Technology is the part of BT which builds and runs BT's fixed and mobile networks, its internal IT and its research and development unit. Chris is also a Director of BT's joint venture MBNL Limited which builds and manages mobile infrastructure in the UK. Previously Chris was the COO for BT Legal during which he defined and implemented BT Legal's new operating model, created its technology strategy, adopted alternative providers & lead on its managed services agreement with DWF. Before that Chris was the General Counsel for Commercial and was responsible for the commercial lawyers across BT's enterprise trading divisions. Prior to joining BT Chris worked in the legal departments of Experian and Volkswagen Audi Group.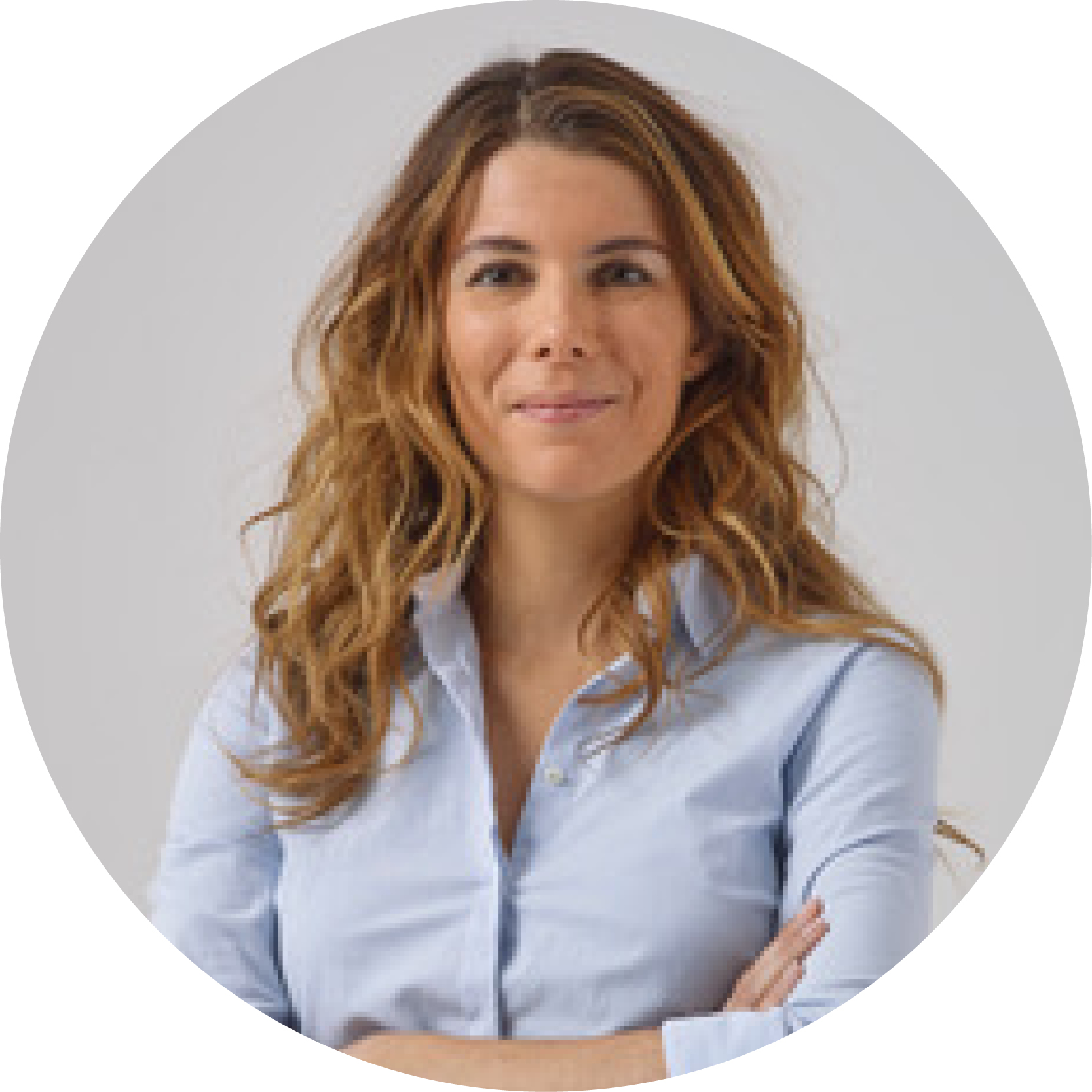 Magali Touroude Pereira
Associée
Touroude & Associates
FR
European and French patent attorney & engineer in biotechnology, Magali founded the IP Law firm Touroude & Associates in 2015. Serial entrepreneur (creation of 2 successful firms), she worked more than 15 years for both sides: law firm and industry (Top french IP firms Regimbeau and Plasseraud & IP manager at L'Oréal). Convinced of the close relationship between IP and business, Magali graduated in 2017 from Exec. MBA at EDHEC Business School. Magali has launched in 2017 a disruptive digital service of patent attorneys, unique in Europe, to facilitate access to IP for innovators: YesMyPatent.com.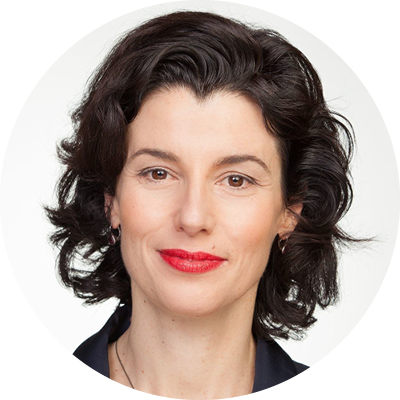 Marie-Avril Roux Steinkühler
Certified IP/IT Lawyer - Paris - Berlin
MARS
DE
Marie-Avril Roux is a seasoned IP lawyer with more than 20 years of experience in business and intellectual property, with focus on copyright, entertainment, media, new technologies and trademarks. After 15 years practice in Paris, she is now based in Berlin and further advises or litigate for her clients in France and Germany. Her particularity: a specialized bi- and international IP practice in three languages, French, English and German. Marie-Avril has been practicing in all areas of copyright and entertainment Law: publishing, music, cinema, television, radio, live performance, advertising, art, counterfeiting, plagiarism, sponsorship, patronage, privacy, image, advising producers, publishers, authors, artists and celebrities. She litigates in France and also in Germany. Her practice also includes the representation of creators and artists and the management of their rights.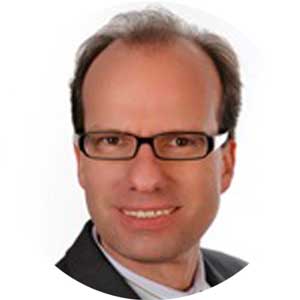 Dr. Kai Brandt
Head of Patents Electrics/Electronics
AUDI AG
DE
Dr. Kai Brandt is head of patents Head of patents digital/electric systems, mobility at AUDI AG. Kai defended unjustified claims of Patent Assertion Entities in China, Europe, and the US. Therefore, he has developed and implemented a number of effective defense strategies. Currently, Kai is also involved in the ongoing discussion about standard essential patents (SEPs) in the internet of things era. During his professional life, he conducted licensing negotiations for right holders as well as implementers of SEPs. Therefore, he has a deep insight in the stakes held by the different actors in the discussion. He worked several years in Beijing and has been enforcing patents and trademarks in China and other Asian jurisdictions.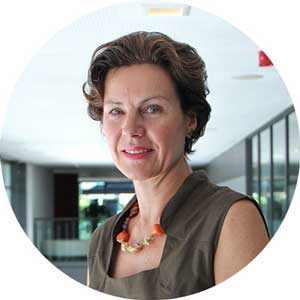 Stefanie Mielert
Senior Legal Expert IP
Fraunhofer Society
DE
Stefanie Mielert is a Munich-based German lawyer with extensive legal and executive experience in the technology domain. Since joining the Fraunhofer-Gesellschaft (Fraunhofer) in 1993, Stefanie has advised on a variety of IP-related matters – from strategy to operational, and relating to Fraunhofer's national and international activities. Respecting the unique role and mandate of Fraunhofer Stefanie in her work focuses on IP Governance in the context of a robust (global) innovation system. Stefanie was Head of Legal at Fraunhofer from 2005 to 2010 and Head of Fraunhofer Legal Corporate Governance from 2010 to 2018. She is now Senior Legal Expert Standards, IP, and Innovation.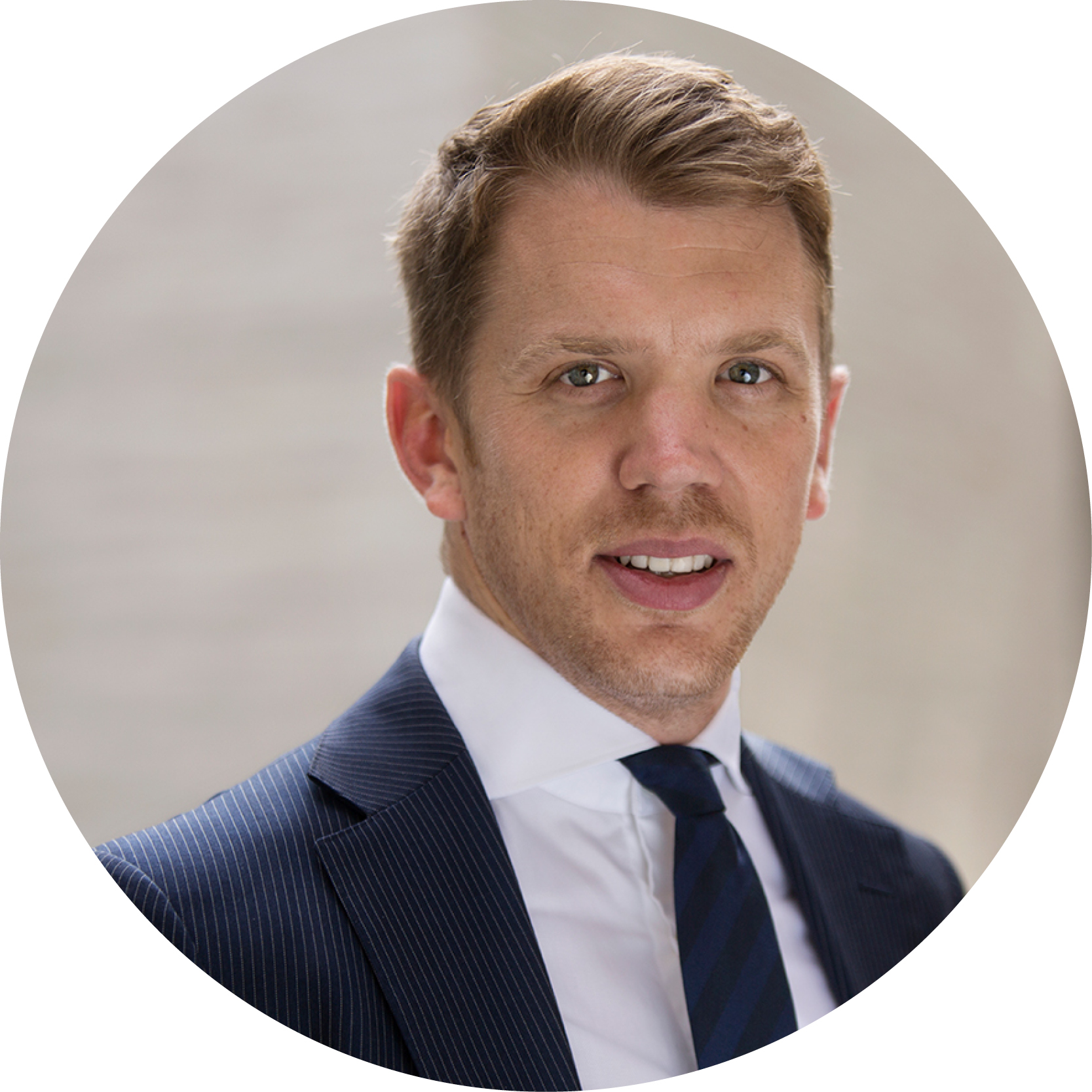 Julian Adamson
Global IP Headhunter
Adamson&Partners
DE
Julian Adamson is a highly experienced IP executive search consultant with a comprehensive understanding of the global IP talent market. Julian specialises in industry and private practice IP recruitment & talent benchmarking, predominantly within the German, Nordic and US markets. His expertise covers the full IP sector, in particular patent prosecution, litigation and licensing.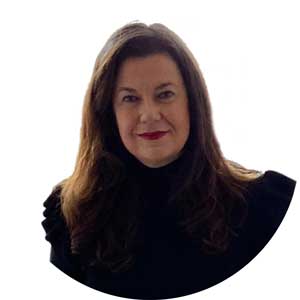 Amanda Brock
CEO
OpenUK
GB
Amanda is CEO of OpenUK, the UK body for "open technology being open source software, open hardware and open data"; Chair of the Open Source and Intellectual Property (IP) Advisory of the United Nations Technology Innovation Labs; European Representative of the defensive patent pool, Open Invention Network; OASIS Open Projects' Advisory Council Member; Advisory Board Member KDE; Advisory Board Member Beamery and Mentors C Suite individuals. As a C Suite lawyer, she first encountered open source as General Counsel of Canonical, sponsor of the open source operating system ubuntu, was a member of the Open Stack Drafting Committee in 2012 and has a long-standing engagement with the platform economy.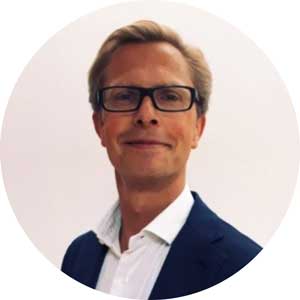 Patrice Vekemans
CEO and co-founder of Fovea IP
Fovea
BE
Patrice Vekemans is CEO and co-founder of Fovea IP. He is passionate about the virtues of brands, innovation and customer service. Patrice held top management roles with Akzo Nobel as European Marketing Director retail brands and with Toyota and Lexus as Marketing Director and Retail Director in Belgium and Luxembourg. Throughout this experience he has observed that genuine customer focus inspires innovation which is an essential building block for strong brands. With Fovea IP all these areas combine in an exciting opportunity to help IP professionals deal with ever growing demands for top quality information accessible instantly. Patrice believes strongly in the power of technology but keeps genuine customer service central.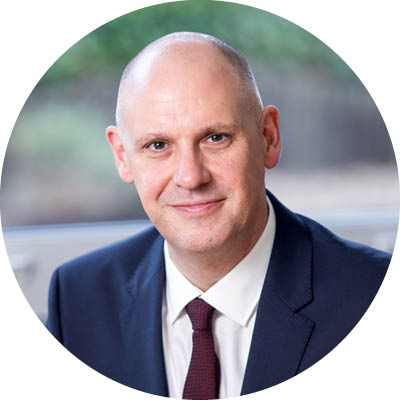 Pawel Piotrowicz
UK and European patent attorney
Venner Shipley LLP
GB
Pawel Piotrowicz is a UK and European patent attorney at Venner Shipley with over 20 years experience advising on intellectual property specialising in high tech fields including electronics and software.  Pawel is handling the appeal in which questions have been referred to the Enlarged Board of Appeal (EBA) in G1/19 (CONNOR/Pedestrian Simulation) regarding patentability of computer-implemented simulations. He has been involved in the case from the very start having drafted and filed the application in 2003.  The referral is only the second time that questions relating to patentability of computer-implemented inventions have been considered by the EBA.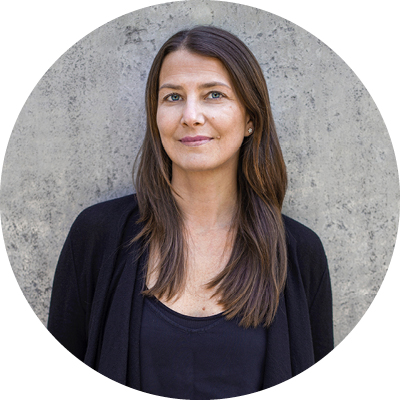 Katharina Hiersemenzel
SVP Public Policy
Constantin Film
DE
Katharina Hiersemenzel is an experienced entertainment lawyer and has worked in copyright policy and as a production attorney. Until recently, she worked as Director Public Policy at Netflix, one of the world's leading online streaming networks, focusing on copyright and film production policy. Prior to working at Netflix, Katharina has worked as Copyright Policy Counsel at the Motion Picture Association in Brussels and as copyright lawyer in Munich, Sydney and Berlin with a focus on European TV and film production and distribution. Katharina graduated in law at Ludwig-Maximilians-University, Munich and is admitted at the Munich bar.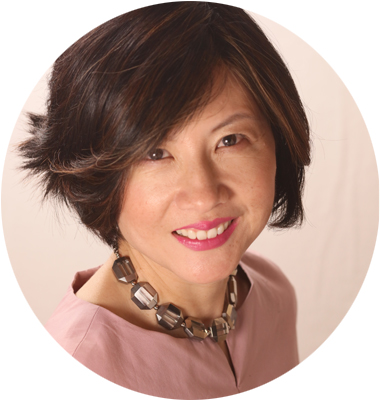 Isabella Fu
Associate General Counsel
Microsoft
US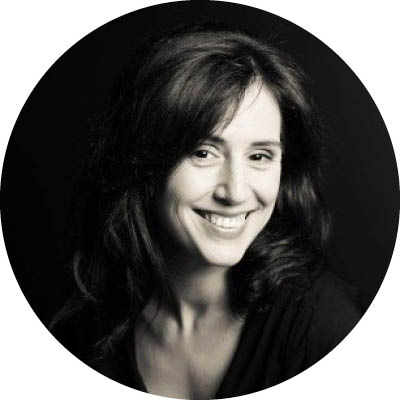 Begoña Glez. Otero
Senior Research Fellow
Max Planck Institute for Innovation
DE
Spanish legal scholar with cross-functional background in education management, law, and research. Dr. Otero has practiced law as in-house counsel of a well-known international company and as a member of a Spanish IP firm with outstanding national roots. She has also served as a consultant in the IPR SME Helpdesk of the European Commission. Trained in some of the most relevant knowledge centers of IP: The University of Santiago de Compostela (doctoral thesis Extraordinary Prize), the Dutch Institute for Information Law, and the MPI for Innovation and Competition. In 2019 she joined the MPI as Senior Research Fellow to focus on the intersection of IP and Competition law of software and emerging technologies: IoT, AI, quantum computing.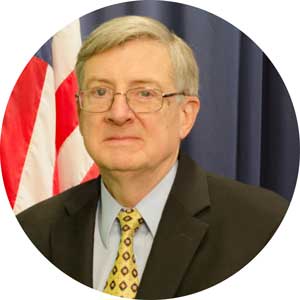 Alden Abbott
General Counsel
U.S. Federal Trade Commission
US
Alden F. Abbott is the General Counsel of the Federal Trade Commission (FTC).  As the Commission's chief legal officer and adviser, the General Counsel represents the agency in court and provides legal counsel to the Commission and its bureaus and offices.  Prior to rejoining the Commission in April 2018, Mr. Abbott served in legal management positions at the Heritage Foundation (2014-2018) and BlackBerry (2012-2014).  He also held a variety of senior positions in the U.S. federal government (in the FTC, the Commerce Department, and the Justice Department) prior to his retirement in 2012, as a Career Member of the Senior Executive Service.  He speaks French, Spanish, and Italian.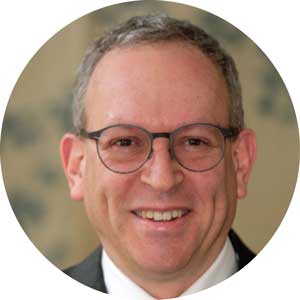 Ira Blumberg
Senior Vice President, Client Strategy and Services
VideoLabs Inc
US
Ira Blumberg is Senior Vice President, Client Strategy and Services at VideoLabs Inc., a Silicon Valley patent startup. He has 25+ years of experience as an attorney focused on patents and patent licensing in high-tech. Prior to VideoLabs, Ira was Lenovo's Vice President of Intellectual Property from 2012 to 2019. From 2010 to 2012, Ira was a Licensing Executive at Intellectual Ventures, based in Tokyo. Prior to IV, Ira was Vice President of Licensing at Rambus Inc. from 2004-2010. From 1997 to 2004, Ira was a Senior Licensing Attorney and then Director of Licensing at Intel.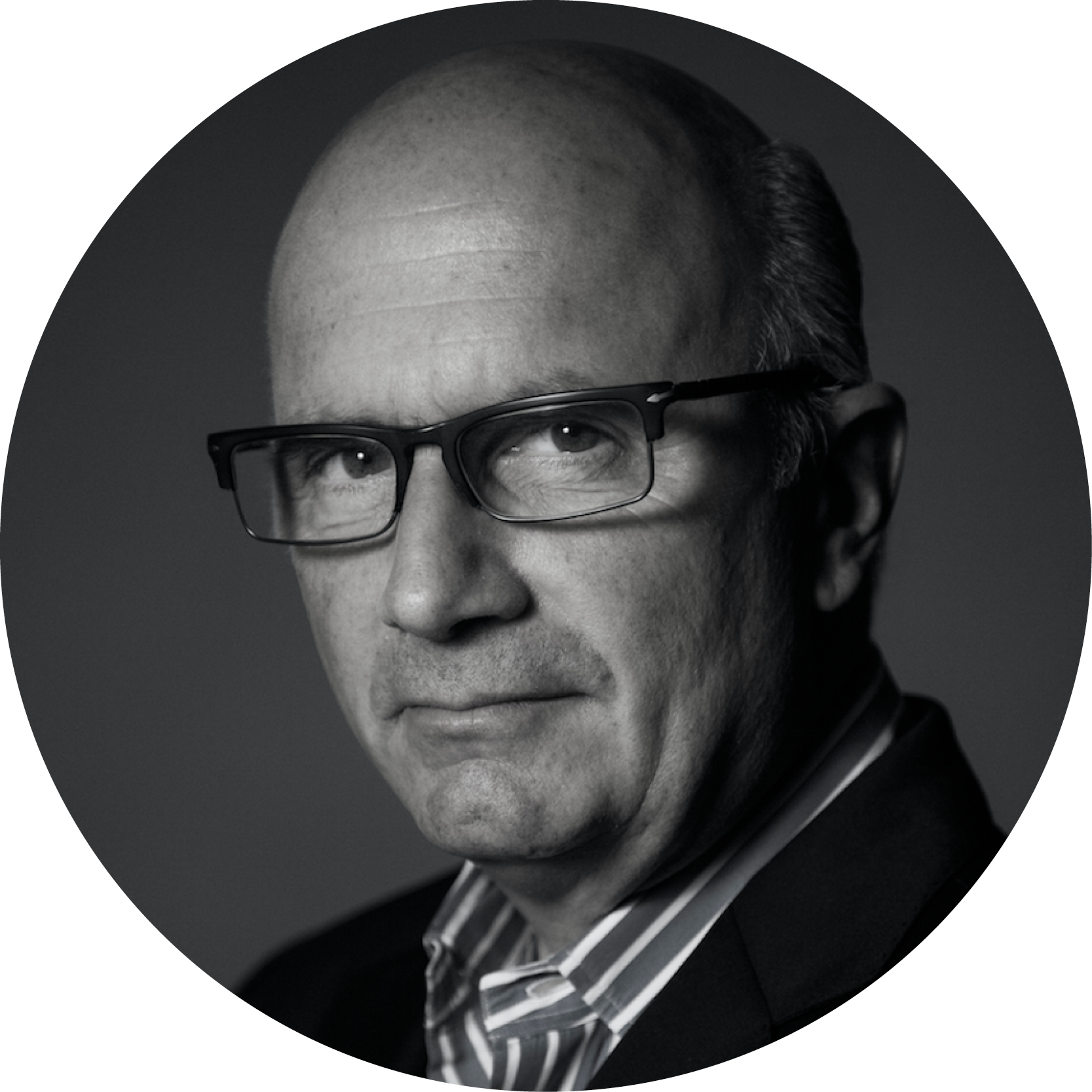 Edward Meintzer
CFO & Director of Communications
Open Invention Network
US
Keith Bergelt is CEO of Open Invention Network (OIN), the largest patent non-aggression community in history, created to support freedom of action in Linux and adjacent open source technologies. Funded by Google, IBM, NEC, Philips, Sony, SUSE and Toyota, OIN has over 3,300 community members and owns 1,300 global patents and applications. Having previously led two hedge funds, served as a technology advisor for TPG, headed business development, IP, and licensing for Cambridge Display, and acted as GM of the Strategic Intellectual Asset Management business unit at Motorola, he is a frequent speaker on corporate strategy, finance and IP management.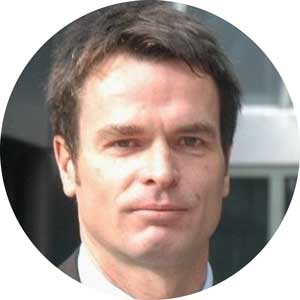 Dr. Nikolaus Thumm
Associate
Technical University Berlin
ES
Nikolaus Thumm is research associate with Technical University Berlin. He was Senior Fellow at the European Commission's Joint Research Centre in Spain, where was responsible to set up a work-program at the interface of digital technologies and policy under the European Digital Single Market strategy. The focus was on standardization, standard essential patents, licensing, open source, counterfeiting and illicit trade. Until 2013 he was Chief Economist of the European Patent Office. Before, he was working as Senior Economic Counsellor for the Swiss Federation. He was chairman of the United Nations' Advisory Group on the Protection and Implementation of Intellectual Property Rights for Investment, a private-public partnership group. He has been member of different expert groups with the European Commission, the OECD and the World Intellectual Property Organization.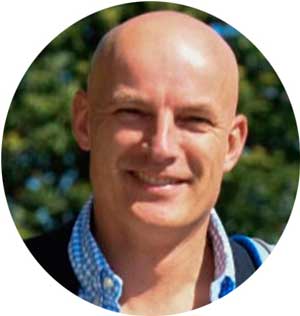 Tibor van Melsem Kocsis
CEO / World Economic Forum Global Innovator
DiManEx
NL
Tibor is the CEO of DiManEx  a company that reinvented inventory by making 3D printing easy for supply chain teams. The DiManEx platform allows you to identify the right parts for additive manufacturing, digitize your inventory and print parts on-demand through a network of industrial-quality facilities. Prior to founding DiManEx, Tibor held a number of executive roles in the commercial, supply chain and manufacturing domain. Inspired at London Business School, IMD in Lausanne, at Singularity University and still learning everyday.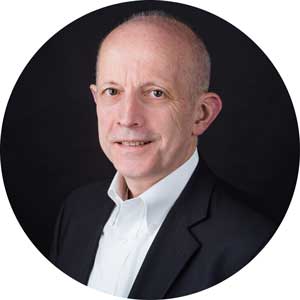 Ludwig von Reiche
Managing Director
Intellectual Property 2 Innovate
BE
Ludwig von Reiche is Board Member of IP2Innovate, the European business coalition that is working to bring a better balance to Europe's patent legal system so that it supports innovation and economic growth to the benefit of all.Ludwig is also Managing Director of NVIDIA ARC GmbH and co-lead of NVIDIA's global Ad- vanced Rendering Center. Headquartered in Berlin, Germany, it develops globally leading visualiza- tion software products, including the physically-based renderer NVIDIA Iray® and the volumetric rendering and visualization platform NVIDIA IndeX®.Prior to joining the company, Mr. von Reiche worked in Private Equity and served as CEO of a Ger- man banking software development and services group. Before that, he had been an international ex- ecutive with IBM for over 13 years, where he headed multi-country business development and sales organizations.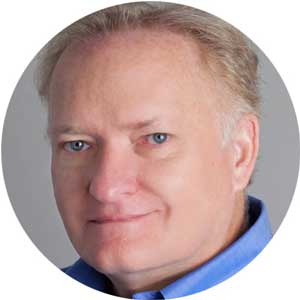 Kent Baker
Head of Intellectual Property
u-blox AG
US
Kent has over three decades of hands-on business, technology, and intellectual property expertise.  He has served in key roles developing global intellectual property asset, innovation, and monetization strategies for Fortune 100 companies including Qualcomm and PARC Xerox.  Kent's extensive knowledge is focused on developing fully integrated, practical approaches to addressing business challenges related to standards, standards policies, standards essential patents (SEPs) and regulatory issues. His knowledge extends to mobile communications, IoT, medical devices, and network architectures supporting drones and automobiles. His current role as Head of IP Strategy & Licensing for u-blox AG broadens Kent's appreciation of the patent licensing paradox experienced by implementers of standard essential patents (SEPs).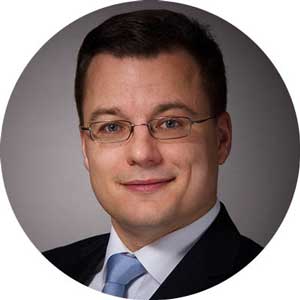 Andreas Reis
Corporate Technology Corporate Intellectual Property GP CT IP
Siemens Gas and Power GmbH & Co. KG
DE
Andreas Reis is a European patent attorney and IP counsel working within the service department of Siemens Gas and Power. In this role he is working within the area of small and medium gas turbines and steam turbines, power transmission as well as controls and digitalization. Herein, he is primarily responsible for the strategic IP protection of the research and development as well as IP related contract matters. Previously, he was working for Atotech Deutschland GmbH handling the IP support of the equipment development and Eckart GmbH handling i.a. the new business area. During this time he was responsible for all IP related matters. He started his career in the area of intellectual property in the patent law firm Maiwald Patentanwalts GmbH after acquiring his doctor's degree in natural sciences within the field of chemistry.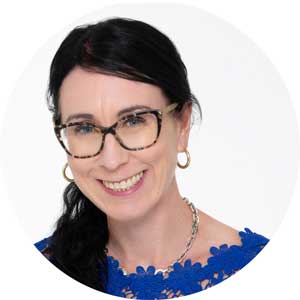 Lisa Ritchie
Senior Counsel
Philip Morris International
CH
Lisa's IP career spans 20 years and three countries, with experience both in-house and in private practice. Lisa is currently Senior Counsel at Philip Morris International, where she is global lead of trademark, copyright and design litigation and online enforcement for PMI's suite of Reduced Risk Products. Lisa has been listed as an 'Influential Woman in IP' and an 'IP Global Leader'.
Vincent de Dorlodot
Senior Vice President EU Affairs
Bertelsmann
DE
Vincent de Dorlodot, born in 1965, was appointed Senior Vice President EU Affairs of RTL Group and Bertelsmann in February 2020. He leads their Brussels office and represents their interest towards the EU institutions. He started his career in 1990 as an attorney working in Brussels for the law firm De Bandt, Van Hecke et Lagae (now Linklaters). In 1995, he joined Groupe Bruxelles Lambert as corporate counsel, a position he held until joining RTL Group in 2000 as group general counsel. In this capacity he was, amongst others, responsible for RTL Group's EU matters. He studied law at the University of Louvain (Belgium) and the University of Leiden (the Netherlands). He gained a Master degree in Law at Duke University (USA) in 1994.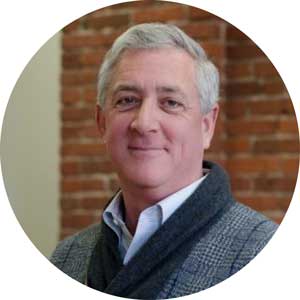 Kevin Rivette
Managing Director
Sherpa Technology Group
US
Kevin Rivette is a managing partner of Sherpa Technology Group. He has served as the V.P. of IP Strategy for IBM, a Senior Advisor to The BCG on IP strategy and as Chairman of the USPTO oversight committee. Further, he is the author of Rembrandts in the Attic, a widely read work on Patent Strategy. He has spoken as the WEF in Davos, was named to the IP Hall of Fame by IAM, been named one of "The World's Leading IP Strategists", and in 2014 was named to the National Law Journal's inaugural list of IP "Trailblazers and Pioneers". He is a registered patent attorney.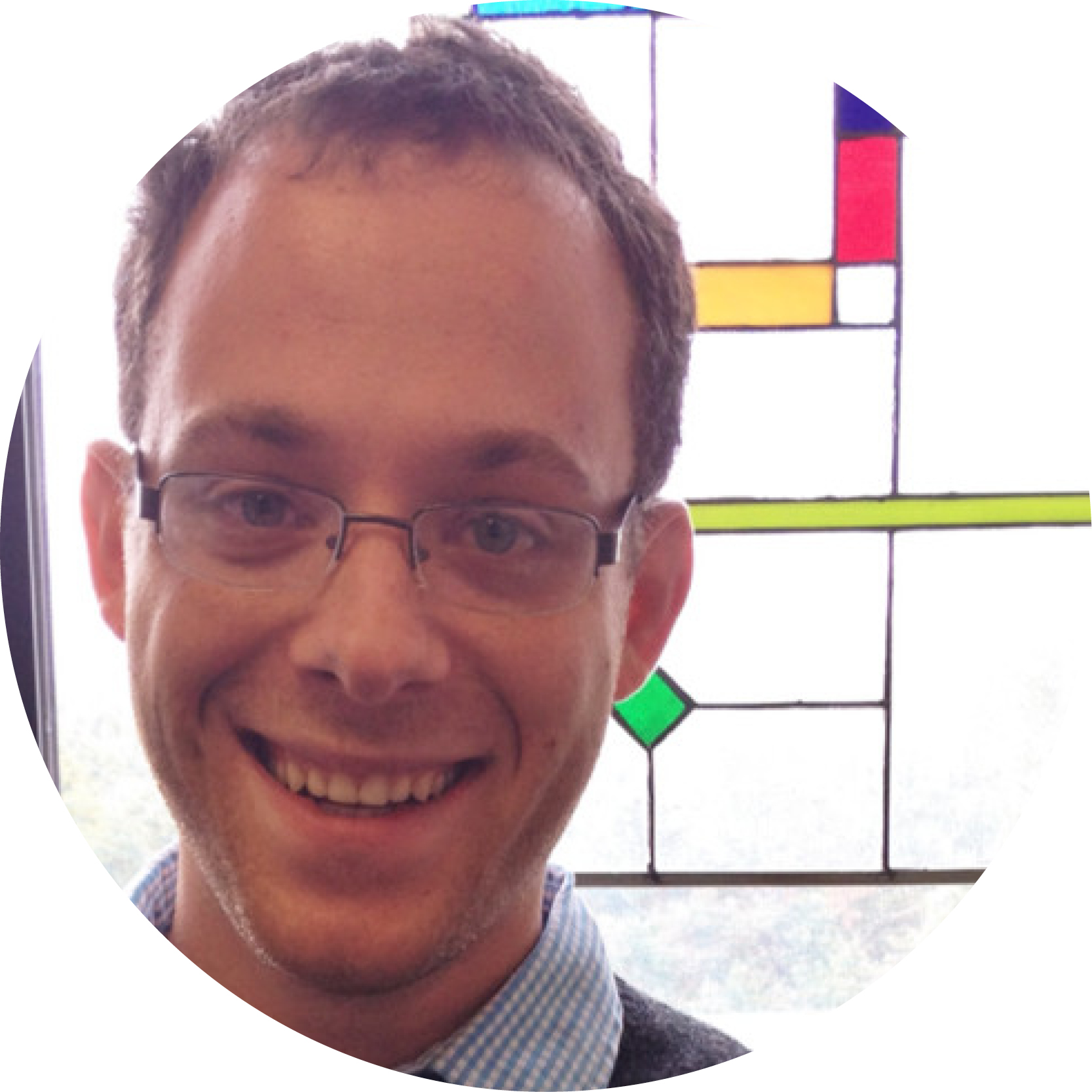 Max Sills
Attorney Manager
Google LLC
US
Nathan Sloan
Lead Business Unit Counsel
VMware
US
Nathan serves as lead counsel for VMware's Telco & Edge Cloud and Networking & Security business units. He works on a wide range of strategic planning and legal issues, including IP licensing, collaboration agreements, investments, M&A, global compliance, & data privacy. Nathan also actively manages patent litigation. His paper "Think It Is Invalid? A New Defense to Negate Intent for Induced Infringement,"​ was cited in support of the U.S. Supreme Court's majority decision in Commil v. Cisco (2015).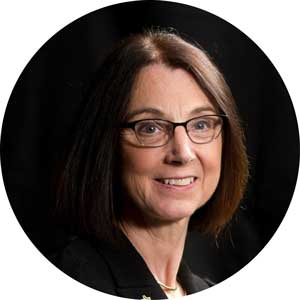 Vicki A. Barbur
IP and Technology Commercialization
Key Logic
US
Vicki A. Barbur, PhD, is currently Senior Advisor, Technology Commercialization, Partnerships and Growth at Key Logic, in Morgantown, WV, where she supports numerous company programs by leveraging her dual expertise in science and business as well as broad experience in several technical disciplines. Her primary areas of responsibility are Technology Maturation from a dynamic Innovation Pipeline, and comprehensive due diligence driving Lab to Market initiatives. A specific target for efforts enabling growth currently focuses on assessing novel processes delivering an emerging Bioenergy ecosystem.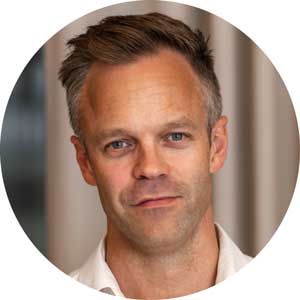 Jens Bördin
Partner and CEO
Konsert Strategy & IP
SE
Jens Bördin is Founder, Partner, and CEO of Konsert Strategy & IP. He is an advisor in business-driven IP strategy and management, and digital technology innovation. He has 15 years of experience in the area including leading C-level strategy projects, multi-year implementation projects and large-scale multilateral projects at technology companies ranging in size from growth ventures to corporations with revenues of over 70 BEUR. Mr Bördin holds a Master of Science in Innovation and Entrepreneurship from Chalmers University of Technology and a Bachelor of Science in Business Administration from School of Business, Economics and Law at University of Gothenburg.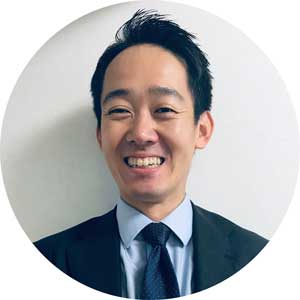 Mitsuaki Matsumura
Head of IP Licensing
IBM
JP
Mitsuaki Matsumura leads IBM's Asia Pacific IP licensing team focusing on patent licensing and assignments in the region. He is also responsible for IBM's research alliance activities in Japan and Korea. Previously, he was a Senior Counsel at NTT DOCOMO where he handled DOCOMO's telecom SEP licensing matters. He holds a Ph.D. in law from Kyoto University and an LL.M. from Stanford University.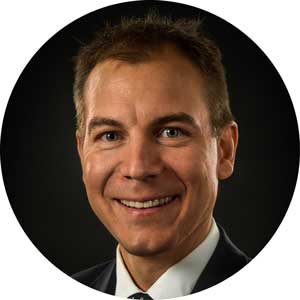 Daniel Papst
Managing Director
PAPST LICENSING GmbH & Co. KG
Daniel Papst graduated from the University of Karlsruhe/Germany in electrical engineering and information technology in 2000. As an intern at the Chicago IP boutique Welsh & Katz Ltd. he gained patent law experience in the US. Daniel has started out at an IP law firm in Munich/Germany. Being a licensed German patent attorney since 2005 he joined Papst Licensing operatively in that same year. In 2009 he became one of the Managing Directors of Papst Licensing which he co-owns with his two brothers.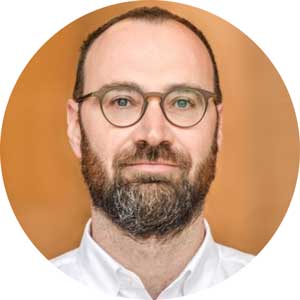 Marco Barulli
Founder
Bernstein.io
DE
Marco is the founder of Bernstein.io, a Munich-based company that leverages decentralized technologies, such as the blockchain and IPFS, to protect and manage intellectual property assets. Today Bernstein.io serves tens of clients, ranging from designers to law firms, from universities to large tech companies. Marco started his career in 1995 as a researcher in parallel computing and numerical analysis at the University of Bologna (Italy) and then at Loughborough University of Technology (UK).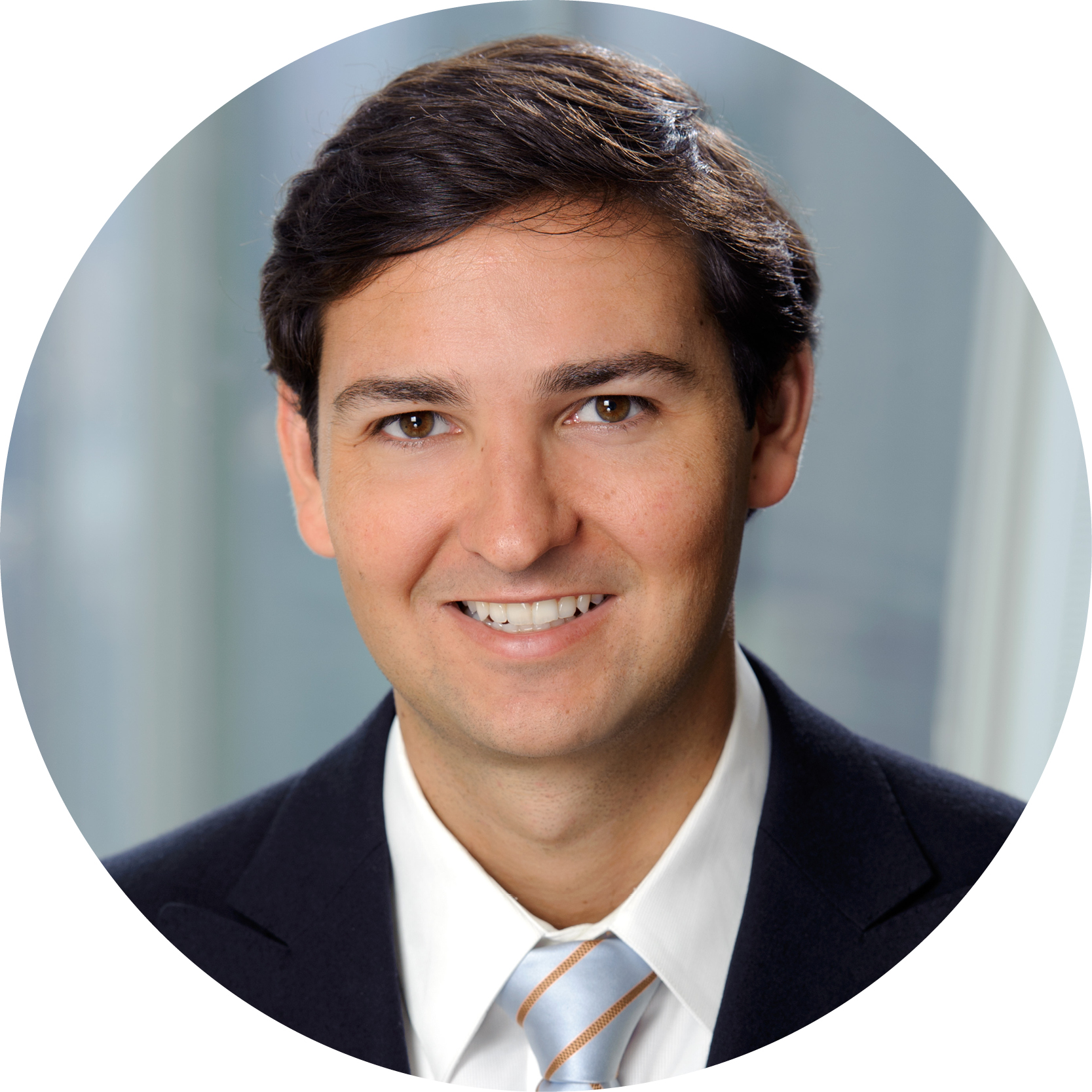 Kevin Schubert
Senior Associate
McKool Smith
US
Kevin Schubert is a senior associate at the law firm McKool Smith.  For over 10 years, Kevin has focused on patent litigation in some of the largest and most successful patent cases in the U.S.  Kevin formerly worked as a patent examiner at the United States Patent and Trademark Office in the Cryptography department, where he examined more than 100 patent applications.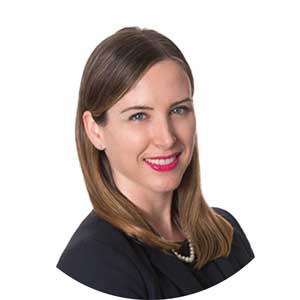 Susannah P. Torpey
Co-Chair Technology Antitrust Group and Litigation Partner
Winston & Strawn
US
Co-leader of Winston's Technology Antitrust Group, Susannah has over 15 years of experience representing clients in connection with issues at the evolving intersection of antitrust, IP, and technology, including anti-competitive conduct involving patent-licensing, FRAND obligations, standard-setting, patent-misuse, and fraud-on-the-PTO claims. She routinely counsels clients on a variety of related business issues, many of which are key to a company's global strategy.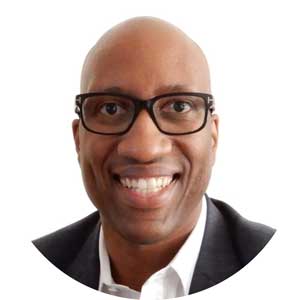 Thierry Paul
Director Intellectual Property
Element AI
CA
Over the past 20 years, Thierry Paul has led IP strategies and managed IP portfolios for companies operating in various industries from telecommunications to artificial intelligence. He currently leads Element AI's IP strategy and focuses on patents and technology trade secrets issues. Prior to joining Element AI, he led the Global IP department at CAE, a world leading creator of simulation technologies and training services for aircraft manufacturers, airlines, defence customers and healthcare specialists. Thierry Paul holds a Bachelor of Electrical Engineering from École Polytechnique de Montréal.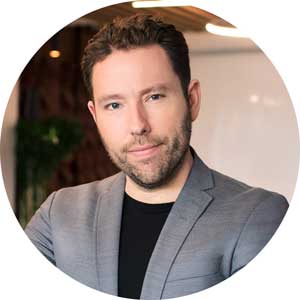 Jean-François Gagné
Chief Executive Officer
Element AI
CA
Jean-François Gagné, a veteran AI entrepreuneur and outspoken advocate of the safe development of AI, is the Chief Executive Officer and Founder of Element AI. Jean-François oversees the organization across all functional areas and is responsible for guiding and implementing the strategic vision of Element AI. The company delivers cutting-edge AI software that makes businesses safer, stronger and more agile.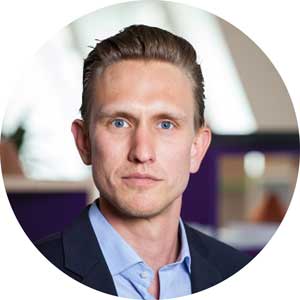 Tim Pohlmann
CEO and Founder
IPLytics
DE
Tim is the CEO and founder of IPlytics - an IP intelligence tool that augments the analysis of technology landscapes and a company's competitive position. Tim is an external research associate at the "Law and Economics of Patents Group" CERNA, MINES ParisTech and an associate at Berlin Institute of Technology. Tim earned his doctoral degree with the highest distinctions from the Berlin Institute of Technology with a dissertation on patenting and coordination in standardization. During the last 10 years Tim has been actively involved in preparing studies for the European Commission, the World Intellectual Property Organization (WIPO) and the German Federal Government on standard essential patents, FRAND and patent pooling.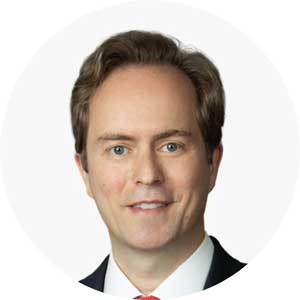 Dr. Henrik Holzapfel
Partner
McDermott Will & Emery
DE
Dr. Henrik Holzapfel advises clients in a variety of industries on patent litigation matters, including the enforcement of patents essential to industry standards and FRAND defenses. He also advises on trade secret litigation, licensing agreements, R&D agreements and employees' inventions. Henrik frequently publishes and lectures on topics relating to IP and patent law. He has been recognized by major industry guides for his strategic thinking and excellence in patent litigation.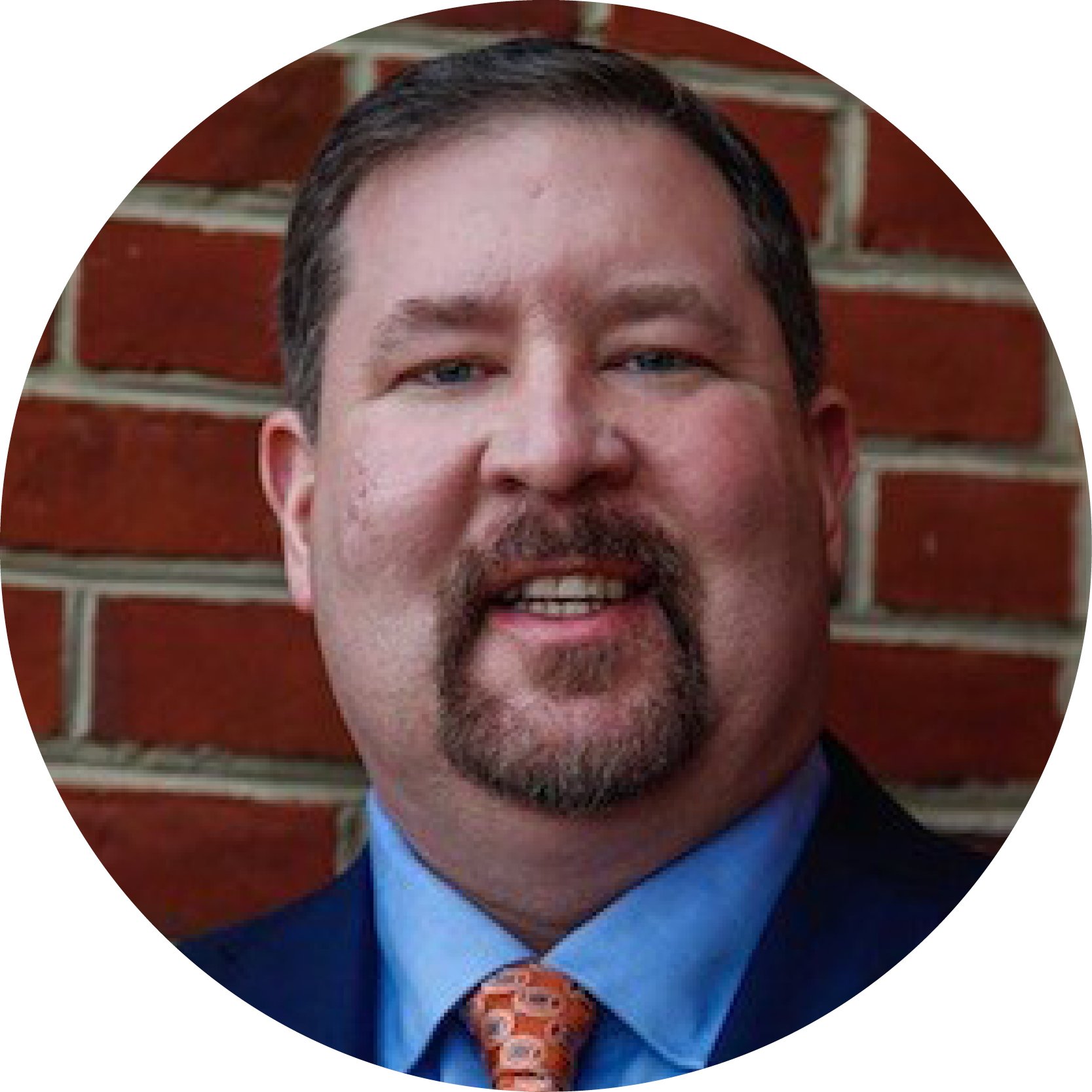 Gene Quinn
President & CEO
IPWatchdog, Inc.
US
Gene Quinn is a US Patent Attorney, the Founder of IPWatchdog.com and President & CEO of IPWatchdog, Inc. Regarded as an expert on software patentability and U.S. patent procedure, his particular specialty is in the area of strategic patent consultancy, portfolio building and patent prosecution strategies.  Mr. Quinn has twice been named one of the global top 50 most influential people in IP by Managing IP Magazine, and has been recognized by IAM Magazine as one of the top IP strategists in the world for 4 years running.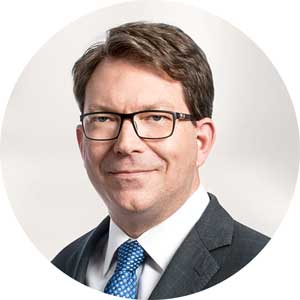 Louis-Pierre Gravelle
Partner
ROBIC
CA
Louis-Pierre Gravelle specializes in the drafting and prosecution of patent applications and providing patentability, validity, infringement and right to manufacture opinions in the fields of electricity, telecommunications, mechanicals and information technology. He is a registered patent agent in Canada and in the United States since 1998. In addition to the drafting and prosecution of patent applications, Louis-Pierre Gravelle is involved in due diligence matters and in managing patent portfolio. He is also involved in strategic counselling for medium and large-sized businesses.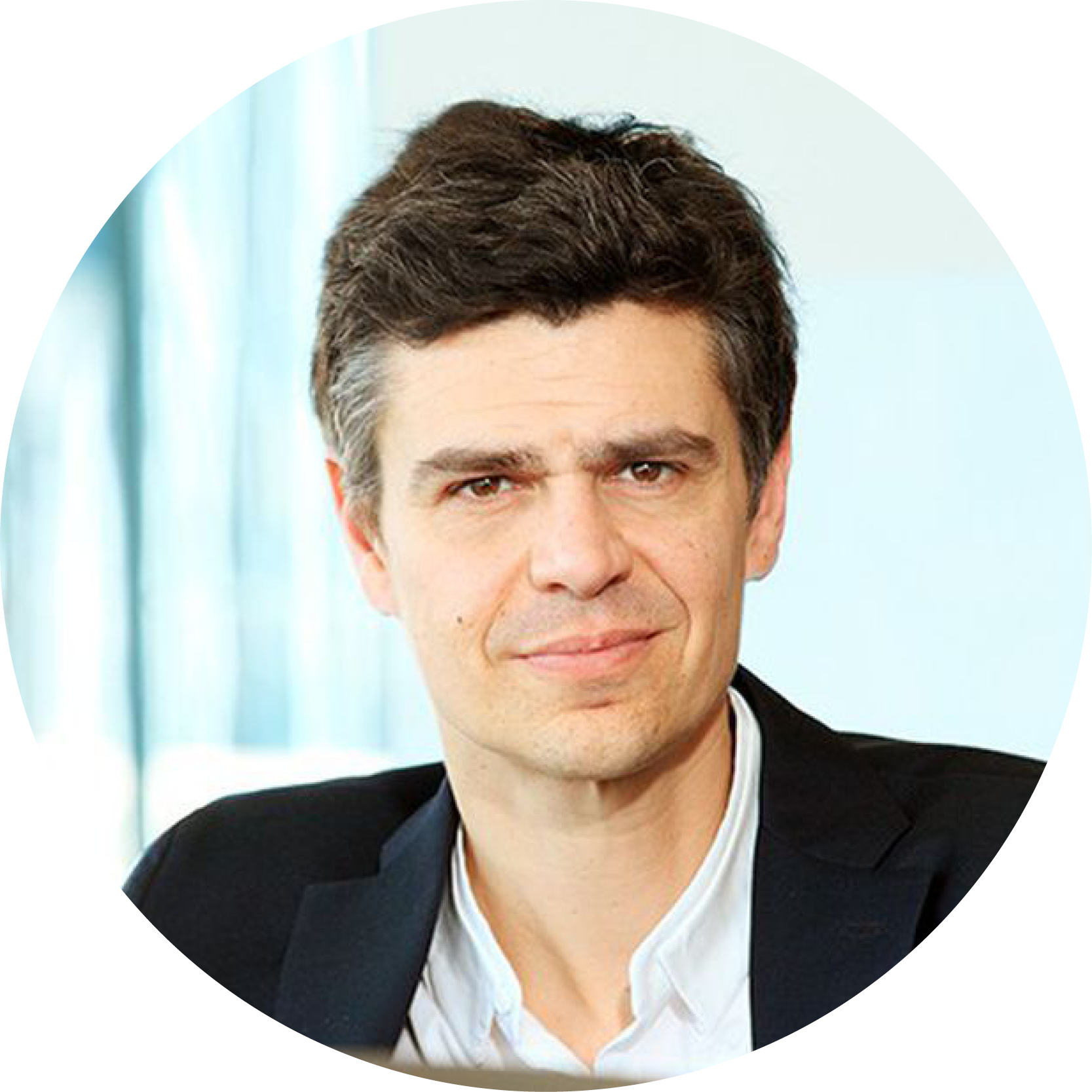 David El Sayegh
General Secretary
SACEM
FR
50-year-old IP-specialised lawyer, David practiced for five years at Soulié & Coste-Floret before joining SACEM's Internet, Media and Reproduction Rights department. In September 2007, David was named Director of Legal Affairs and New Technologies at SNEP (Syndicat National de l'Édition Phonographique) before becoming its Managing Director two years later. General Secretary of SACEM since April 2013, David is notably in charge of Legal, European and Institutional issues.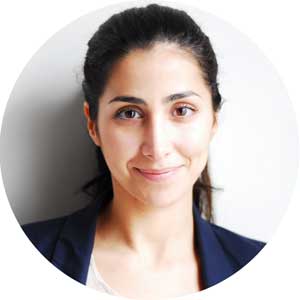 Kimiya Shams
Legal Counsel
Devialet
FR
Kimiya Shams is an attorney with several years of work experience in international intellectual property law and commercial corporate transactions. Having previously practiced at international law firms and companies in Sweden, France and the U.S., she is currently working in-house at Devialet in Paris. Originally from Sweden, Kimiya earned a Master of Laws (LL.M.) from Stockholm University and a Master of Laws (LL.M.) from Stanford Law School where she specialized in Law, Science and Technology. She has also been enrolled at Harvard University and Oxford University where she has specialized in intellectual property law and economics. Kimiya has wide experience in advising on intellectual property matters and corporate transactions, having counseled leading international companies, including legacy and new businesses as well as acquired public companies and start-ups, on intellectual property strategy and technology transactions. Interested in the intersection of law, technology, fashion and business, Kimiya has in parallel to her academic and professional life worked as a writer reporting on the challenges of protecting intellectual property rights in the digital age.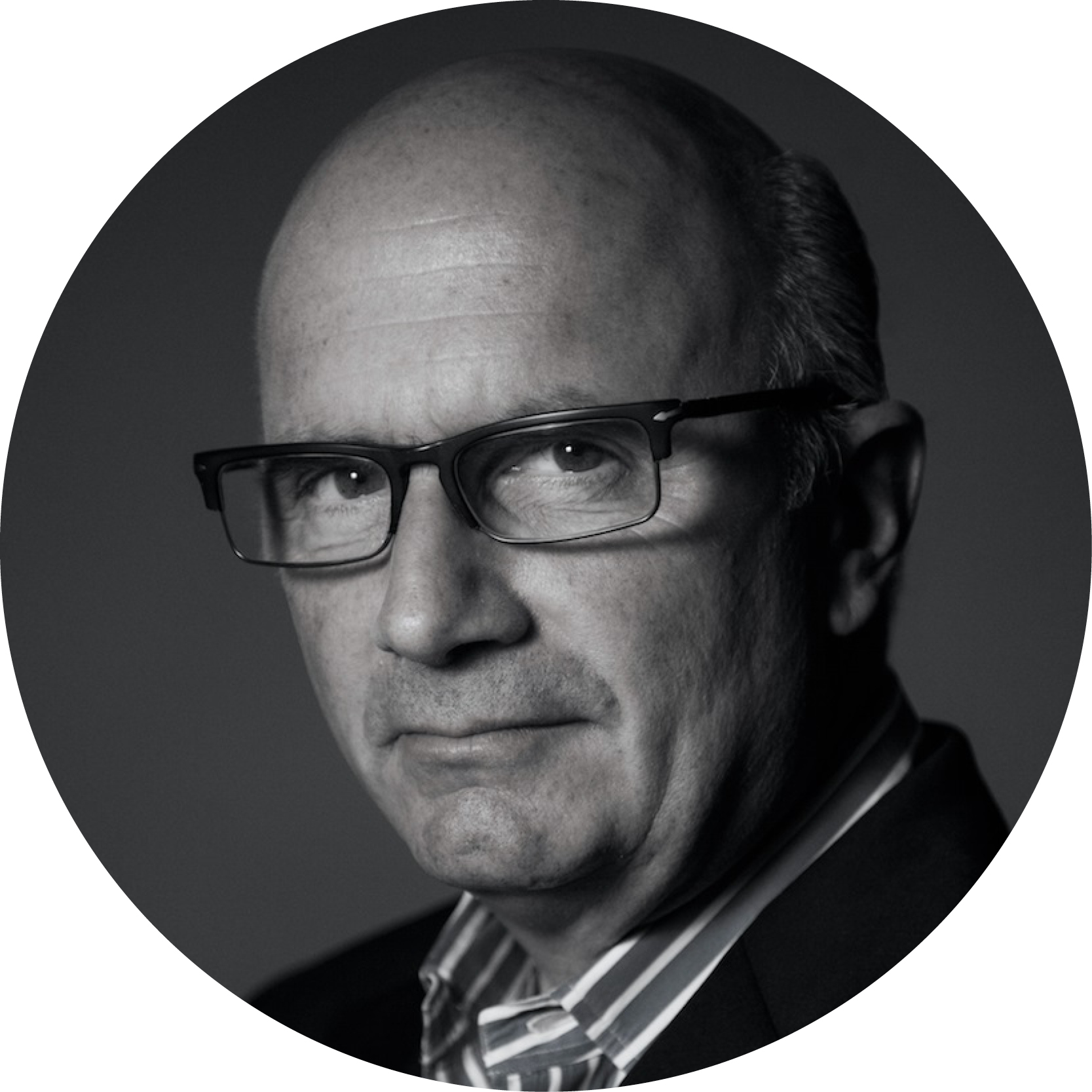 Keith Bergelt
Chief Executive Officer
Open Invention Network
US
Keith Bergelt is CEO of Open Invention Network (OIN), the largest patent non-aggression community in history, created to support freedom of action in Linux and adjacent open source technologies. Funded by Google, IBM, NEC, Philips, Sony, SUSE and Toyota, OIN has over 3,300 community members and owns 1,300 global patents and applications. Having previously led two hedge funds, served as a technology advisor for TPG, headed business development, IP, and licensing for Cambridge Display, and acted as GM of the Strategic Intellectual Asset Management business unit at Motorola, he is a frequent speaker on corporate strategy, finance and IP management.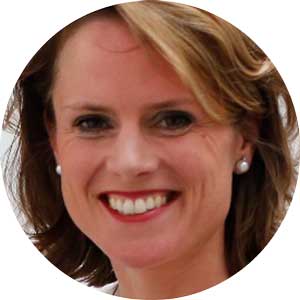 Dr. Julia Keim
IP Lead Attorney Europe
Microsoft
DE
Dr. Julia Keim is the IP lead attorney for Microsoft Europe, focusing on strategic deals in the field of AI. She has over 20 years of practical experience in IP and technology law, working first at international law firms and since 2010 at Microsoft. Julia holds a PhD from the Max-Planck-Institute for Competition and Innovation and an LL.M. in European commercial law. She is a member of the managing board of the BITKOM IP Working Group.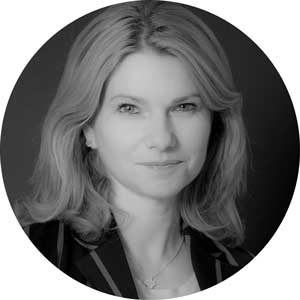 Lyse Brillouet
Vice-President Intellectual Property & Licensing
Orange
FR
Lyse Brillouet is Director of Intellectual Property and Licensing for the Orange Group. This integrated business unit covers all activities related to patents and licensing as well as the legal and litigation aspects. Lyse began her career in direct marketing and commercial management for banking and retail, before joining Orange. In his previous position as Research Director at Orange, Lyse was in charge of providing the group with a vision of tomorrow's society and major industries under the influence of digital technology: connected and autonomous cars, urban driving and sensitive cities, health, robotics prefiguring unavoidable societal issues.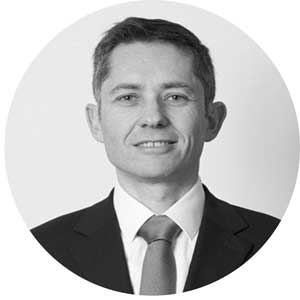 François Oustry
Co-founder & CIO
Suzugia Limited
GB
Francois Oustry, CIO, has been a quant, entrepreneur, and trader for the last 25 years. His passion during all this time has been to create and support creative teams motivating them to invent new algorithms to make robust decisions in presence of uncertainties and turbulences (in aeronautics or finance!). He started his PhD in Convex Optimization and Robust Control in 1994 financed by the French Ministry of Defense and had the opportunity to apply his research in Finance at New York University in 1998. Before co-founding Suzugia Limited, he co-founded and led as the CEO one of the first FinTech in France in 2001 (Raise Partner – Risk Analytics and Portfolio Optimization software company) until 2015. The he developed Millennium Global Investments systematic team and solutions from 2015 to 2019. He is the author of numerous papers and several patents. At Suzugia, Francois has used both his unique expertise in convex optimization to accelerate the state-of-the art learning methods in Natural Language Processing.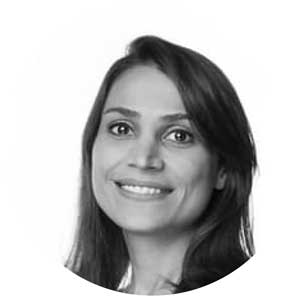 Sahar Attaripour
Co-founder & CEO
Suzugia Limited
GB
Sahar Attaripour. Sahar is the co-founder and the CEO of Suzugia. Suzugia is an AI-driven fintech company, using artificial intelligence to bring transparency and performance to the investment management industry. Suzugia AI uses natural language processing (more precisely semantic proximity and causal relationships) in order to capture relevance and remove the noise from alternative data.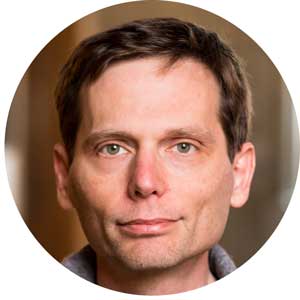 Mike Linksvayer
Head of Developer Policy
GitHub
US
Mike Linksvayer is Head of Developer Policy at GitHub, leading the company's efforts to advocate for developers globally, including by helping policymakers understand and leverage open innovation. Previously Mike led open source compliance at GitHub. Mike has worked in the "open" space for two decades, including as a volunteer director of Software Freedom Conservancy and previously as VP and CTO of Creative Commons.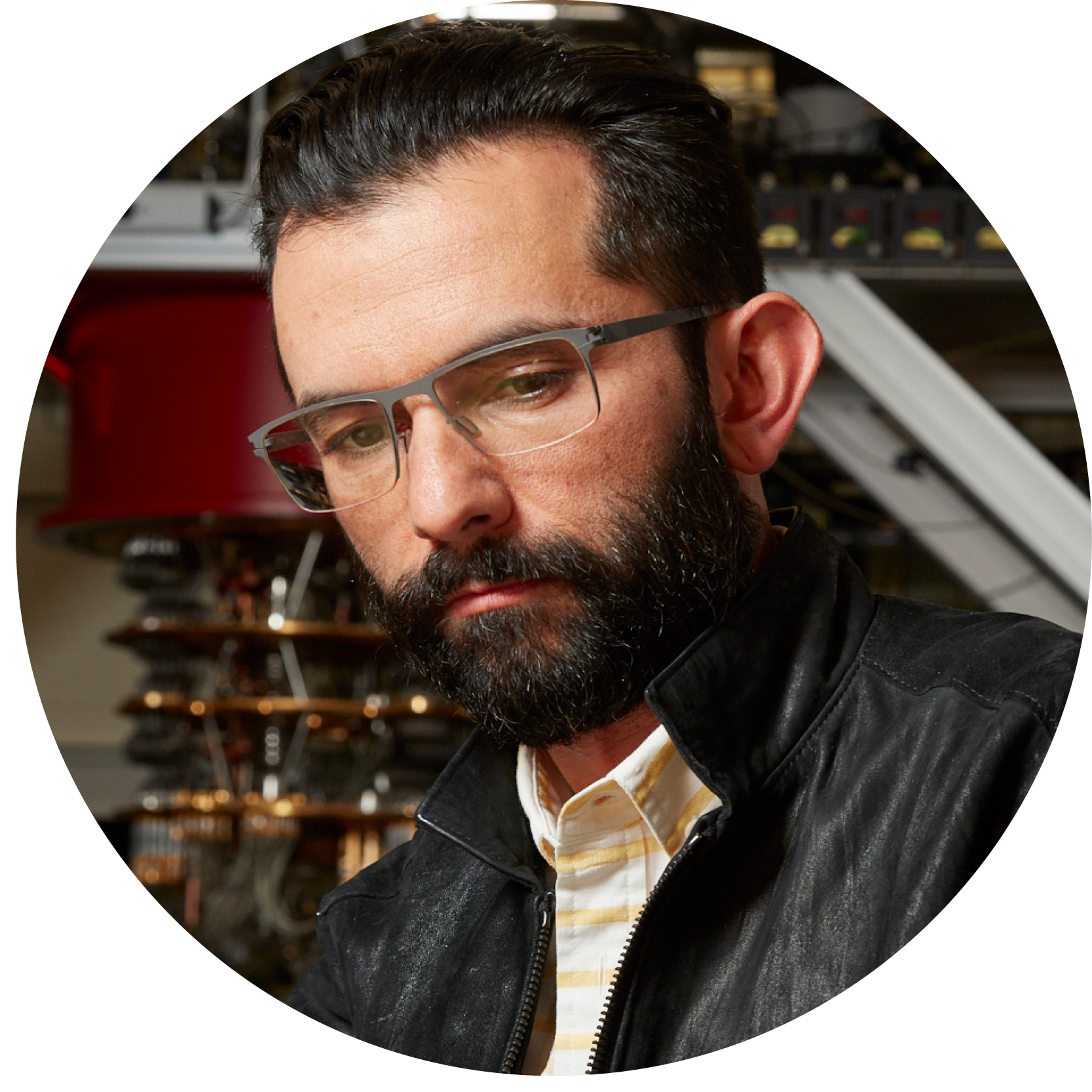 Erik Lucero
Lead Production Quantum Hardware
Google
US
Dr. Erik Lucero leads Google's Quantum Computing Service, with the mission to deliver beyond classical quantum computing tools to the world to enable humankind to solve problems that would otherwise be impossible. Dr. Lucero is one of the lead scientists on the Google AI Quantum team that demonstrated humanity's first beyond classical computation on the Sycamore quantum processor (Nature 2019). AAAS recognized the milestone as one of the Breakthroughs of the year. With nearly two decades of experience in quantum architectures, Dr. Lucero has designed, built, and controlled both semiconducting and superconducting qubits at HRL Laboratories and IBM T. J. Watson. Dr. Lucero joined Google in 2015.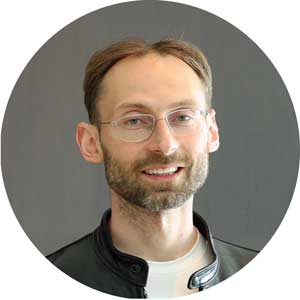 Michael Bronstein
Professor
Imperial College
GB
Michael is Chair Machine Learning and Pattern Recognition at Imperial College London. Information about Michael can be found here: https://www.imperial.ac.uk/people/m.bronstein.  As you will see, Michael has considerable start up and industrial experience.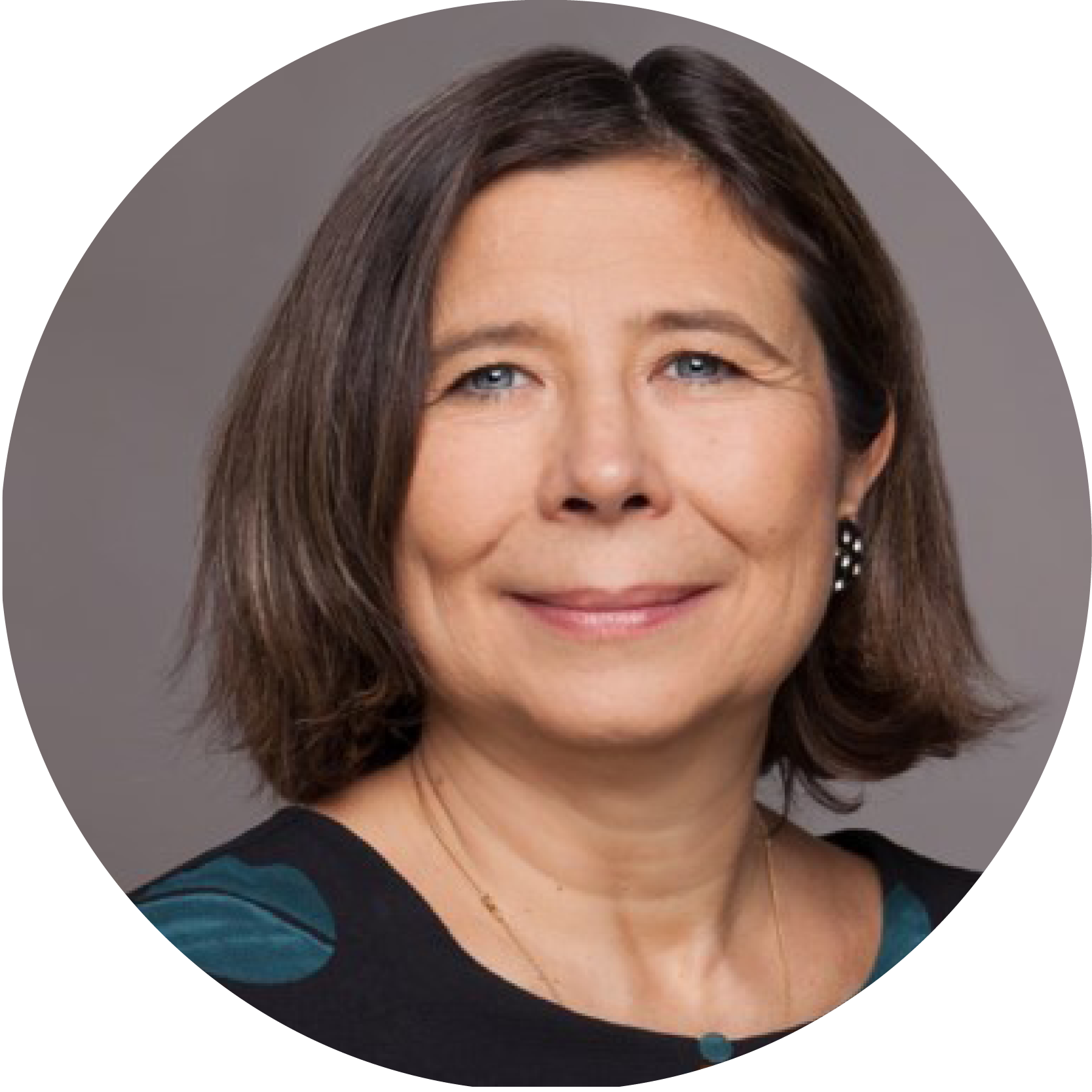 Anne Le Turnier
Business Development Manager IP
LexisNexis
FR
Anne is in charge of business development in France, Spain, and in the MENA region, selling the full LexisNexis range of mainly SaaS tools servicing the patent workflow (search, big data analytics, drafting, prosecution, and litigation). She has extended worldwide expertise in selling IT and digital resources to the private and public sectors. She also worked in a start-up environment where she had the opportunity to get hands-on experiences of Intellectual Property as a professional user of trademarks, copyrights, online branding safety and counterfeits protection.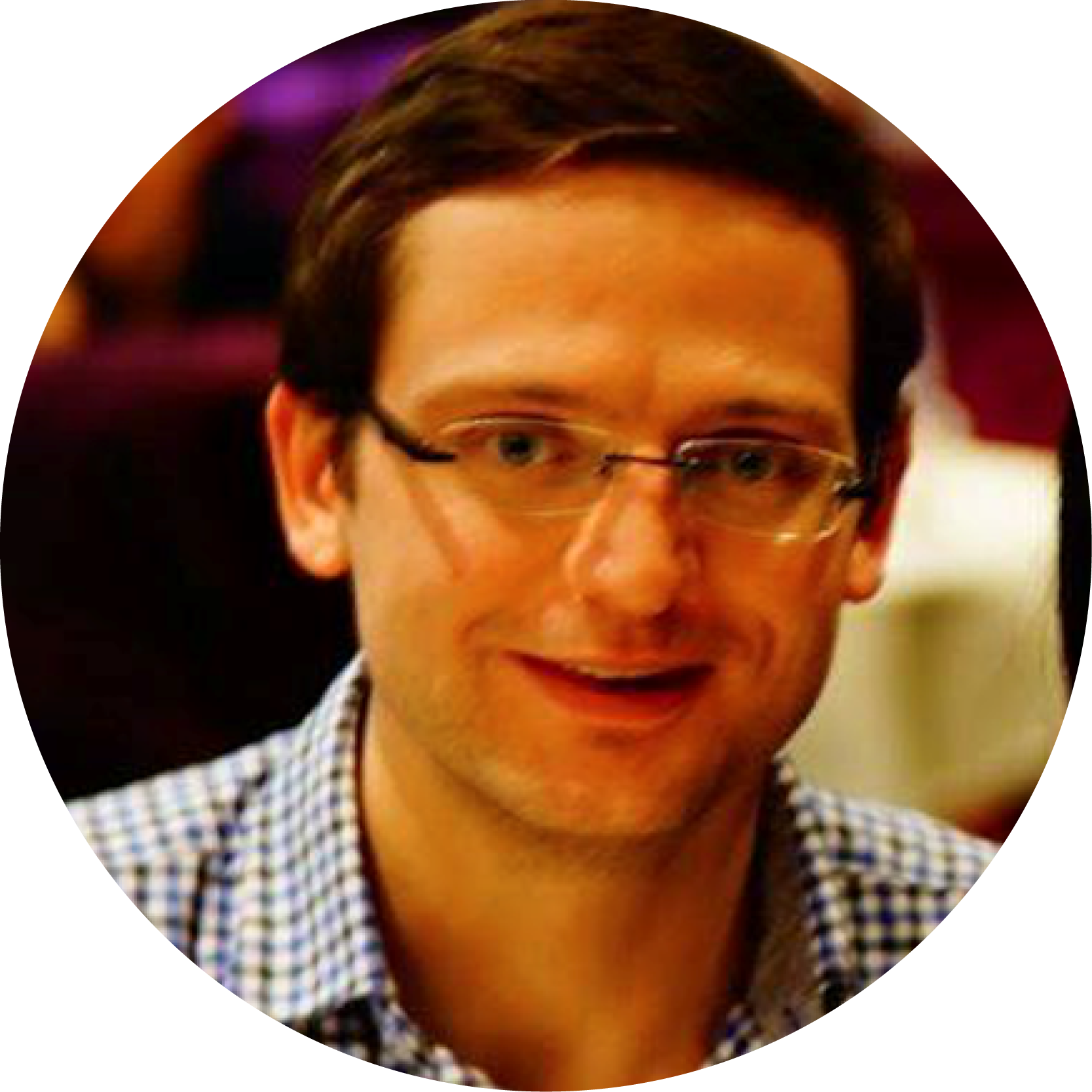 Prof. Robert Young
CTO and co-founder
Quantum Base
GB
Rob is the CTO and co-founder of Quantum Base. An experimental physicist with a passion for developing practical applications of quantum technologies (QTs), Rob is a full professor at Lancaster University, where he directs its Quantum Technology Centre. His contribution to the exciting new field of QT was seeded by a Master's degree in physics from Oxford University (2002), before moving to Cambridge to complete a Ph.D. (2005) in experimental quantum information processing with Toshiba Research Europe Ltd. In 2012 he was awarded a prestigious Royal Society Research Fellowship. His research is supported by numerous funding agencies, from EPSRC (UK) to AFOSR (US). He has authored over 100 publications (papers and patents), attracting broad media interest from international outlets.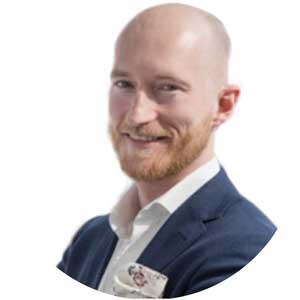 Hugo Nordell
Vice President Strategy
Sandvik
SE
Hugo Nordell is Vice President Strategy at Sandvik Applied Manufacturing Technologies. He leads the scaling of Sandvik's digital footprint, having co-founded Sandvik's Center for Digital Excellence (CODE). Hugo has a background from Silicon Valley, both as an entrepreneur having made two successful tech start-up exists, and as a venture capitalist. Hugo has helped multinational conglomerates, as well as start-ups, bring IoT and SaaS products to market in record time. Hugo has degrees in engineering, economics and finance from Chalmers University of Technology, Rutgers Business School and Imperial College London.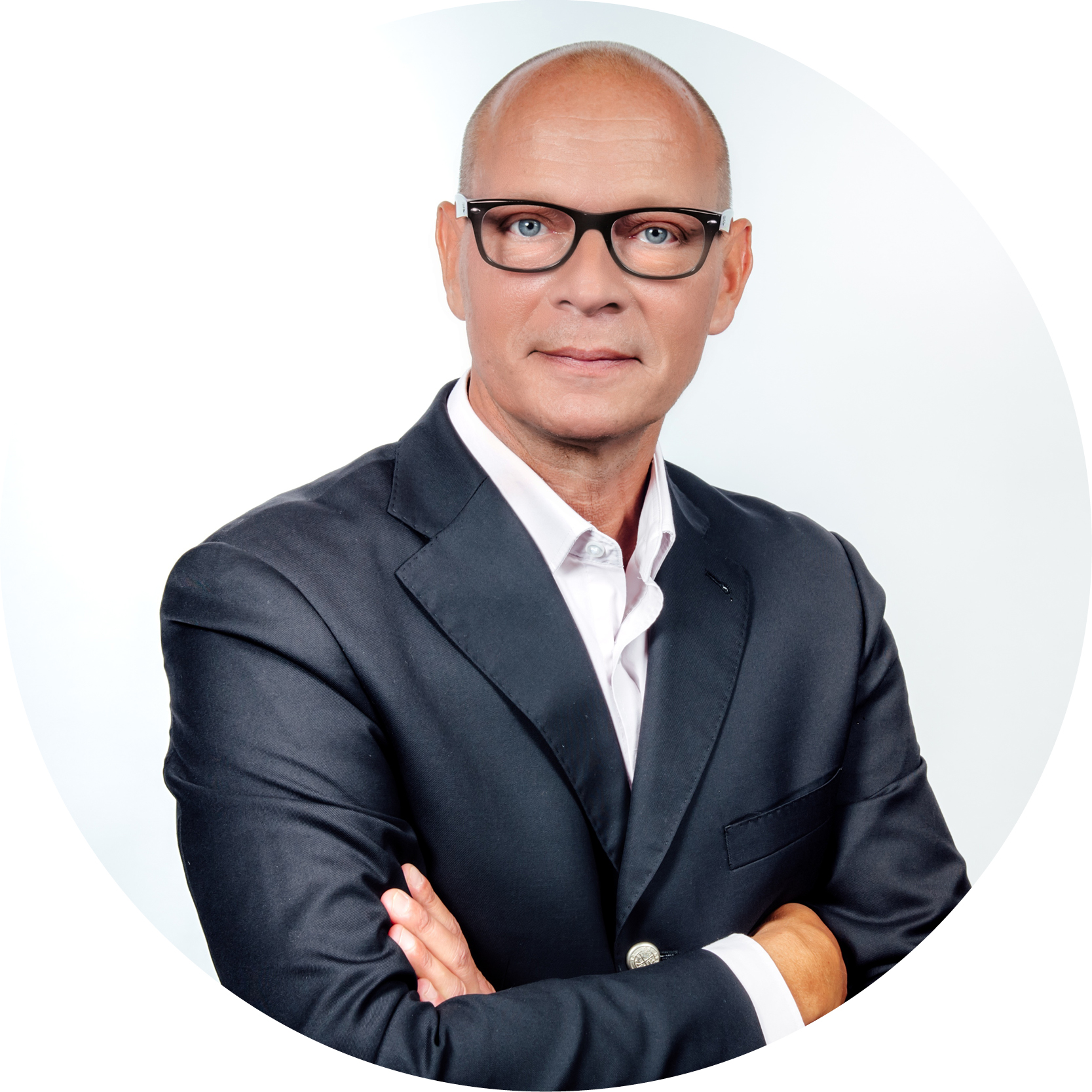 Marc Schuler
Partner
Taylor Wessing
FR
Partner heading the IP and IT practice in Taylor Wessing Paris office, Marc has over 20 years of experience advising clients on both contentious and non-contentious aspects of intellectual property and information technology. He provides global services in order to respond to market needs in line with the ongoing convergence of communication technologies and data management techniques. Marc is listed among the leading lawyers in his field.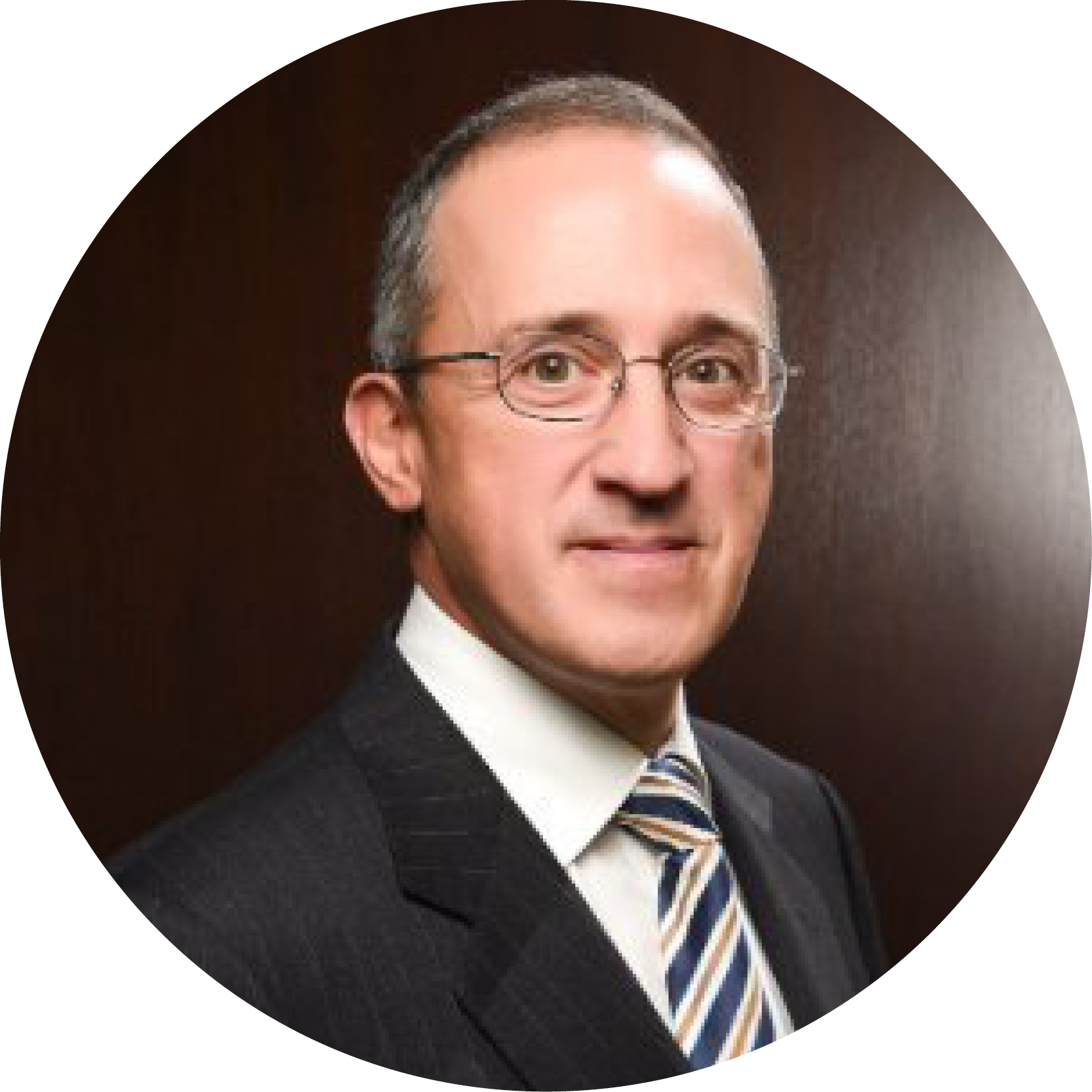 John M. DiMatteo
Patent Trial Attorney
Sofer & Haroun, LLP
US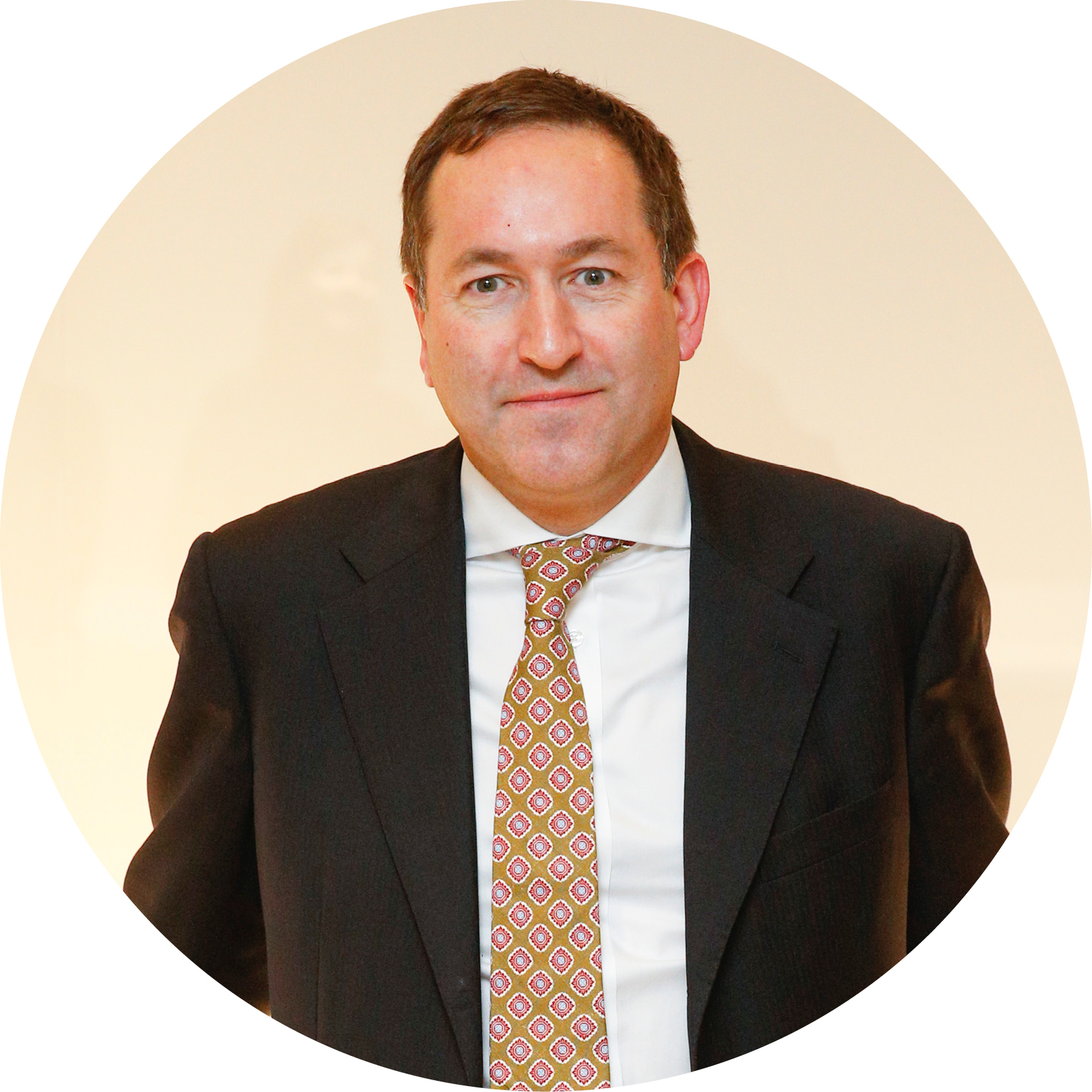 Patrice Cros
Founder & CEO
Premier Cercle
BE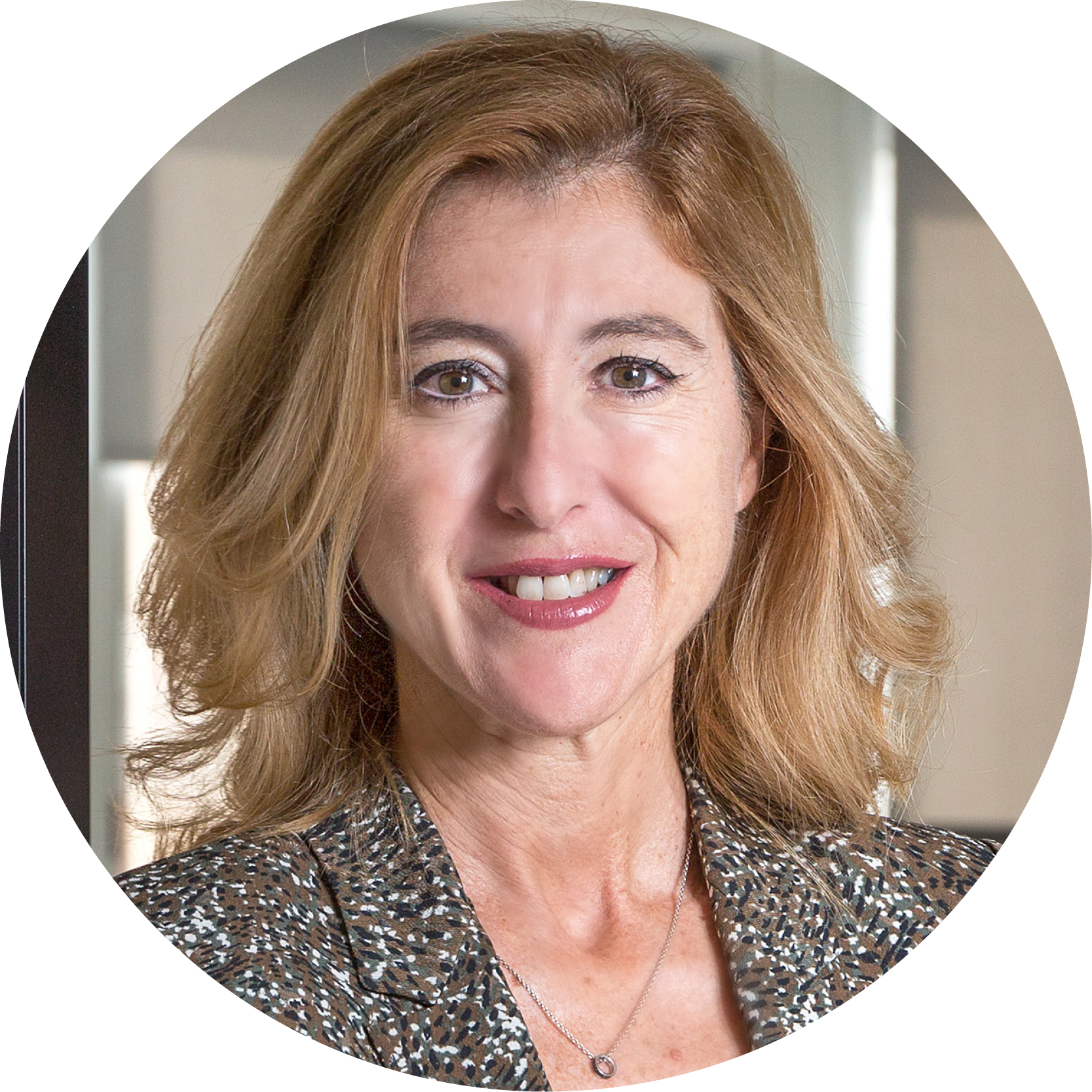 Laura Urquizi
CEO and President
Red Points
ES
Laura Urquizu joined Red Points in 2014 as CEO & Partner. In the past 5 years, Laura has driven the company business model forward transforming it into a globally renowned SAAS solution. Thanks to her strong leadership, sales and clients have grown exponentially and over $64 million has been raised in investment with some of the most important capital venture funds in the world such as Mangrove, Northzone, Eight Roads & Summit Partners.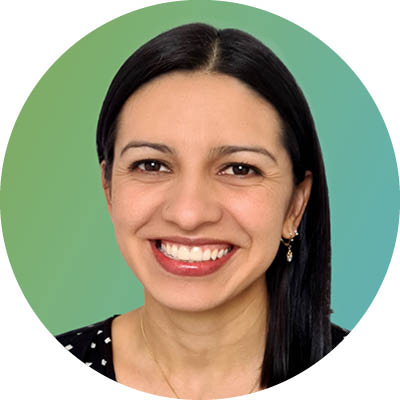 Juliana Melo Escobar
IP Manager
Patsnap
GB
Juliana Melo is an IP Manager at PatSnap, a global innovation intelligence platform that delivers IP and R&D analytics. Currently, she provides consultancy in the management of patent portfolios, FTO and patentability of sequences. She advises the product team on the integration of PatSnap's product features by embracing an international legal framework, as well as leading the IP training program for the internal business. Juliana has over ten years of experience as an IP Lawyer working in the Music, Audio-visual, IT and fashion industries. She holds an LLB, LLM in IP and New Technologies (University Autonoma of Madrid) and an MSc in IP Management (Queen Mary University London).
EXCUSED OF THE CONFERENCE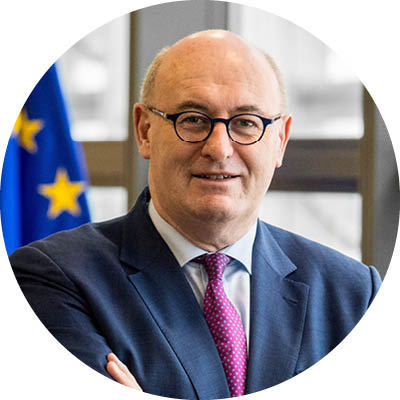 Phil Hogan
Commissioner for Trade
European Commission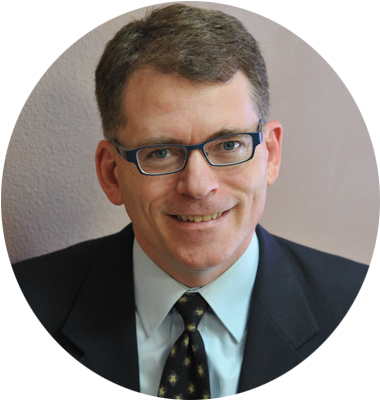 John Mulgrew
Head of IP
Lenovo
US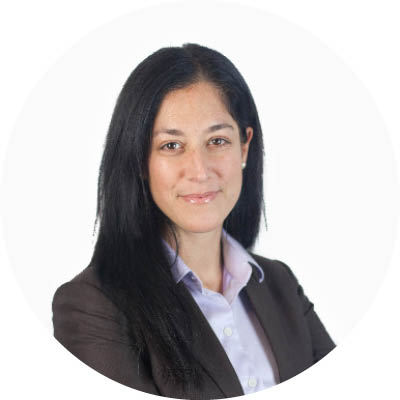 Claudia Tapia Garcia
Director IPR Policy & Legal Academic Research, RIPL Strategy & Portfolio Management
Ericsson
DE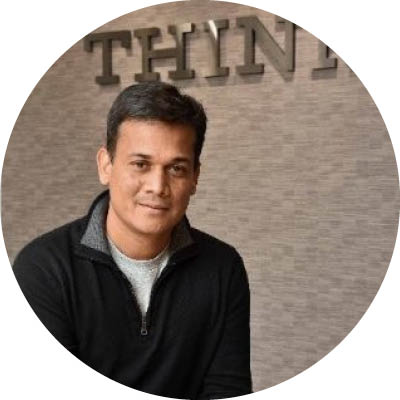 Nitin Gaur
Director
IBM WW Digital Asset Labs at IBM
US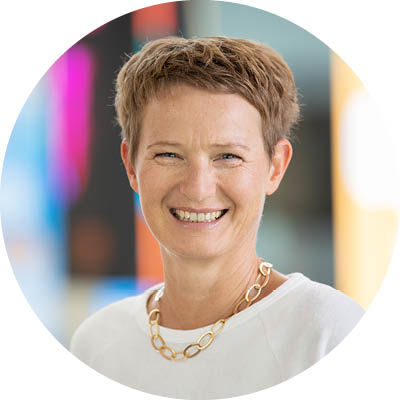 Dr. Christine Haupt
General Manager Marketing & Operations
Microsoft Germany
DE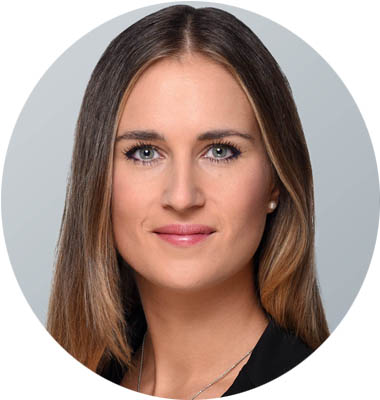 Denise Benz
Associate
Allen & Overy
DE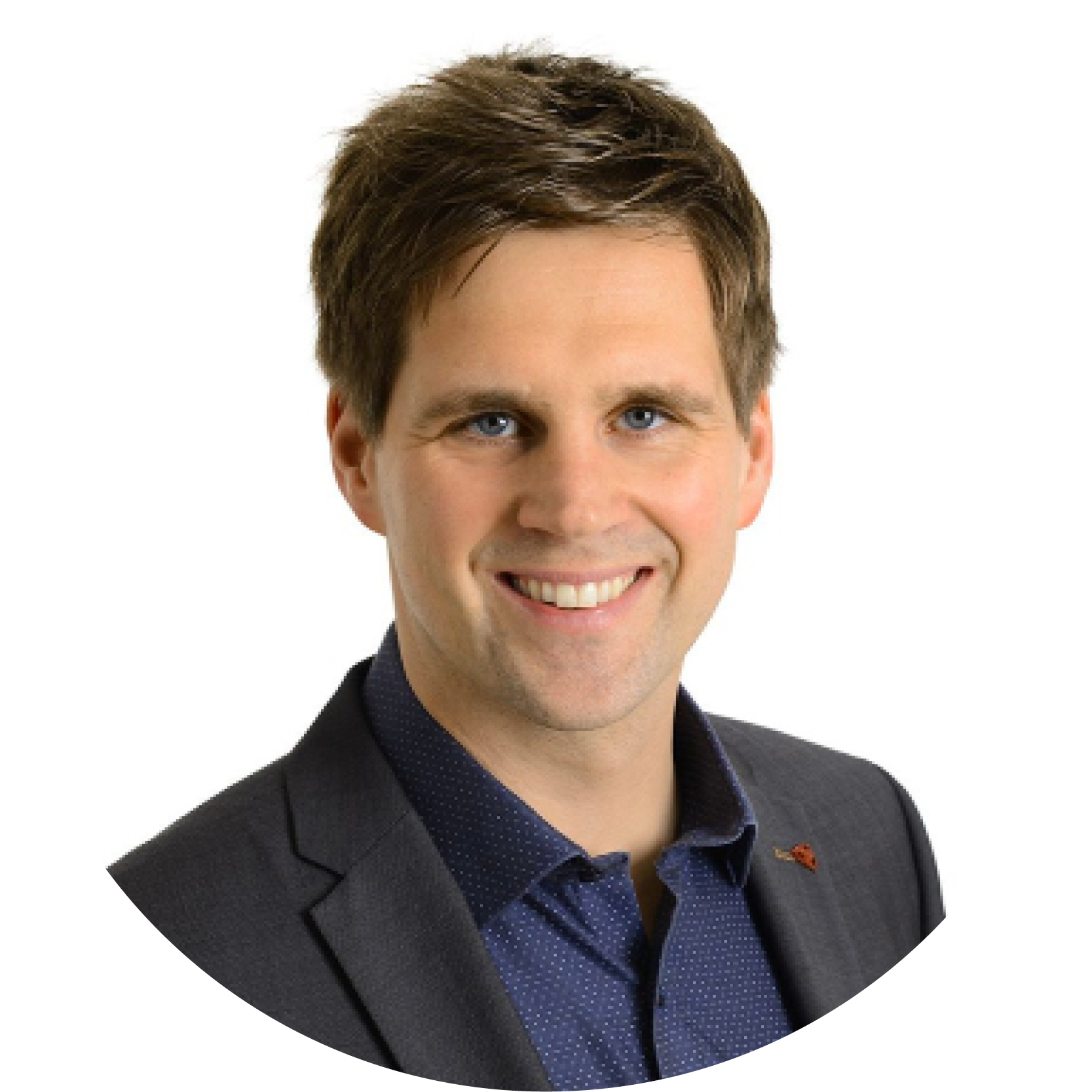 Dr. Claas Gerding-Reimers
IP Counsel
Basler AG
DE
Partners
RESEARCHED, PRODUCED AND ORGANISED BY
HOST
Knowledge partner
Sponsors
Exhibitors
Partners
Media
Prices
STANDARD FEES
Fees

| | |
| --- | --- |
| Corporate IP | € 199 exVAT |
| Law Firms | € 199 exVAT |
| Solutions Providers | € 199 exVAT |
EARLYBIRDS
Prices

| | | |
| --- | --- | --- |
| Corporate IP | Reduced Price Start Date: 01-01-2020 - Reduced Price End Date: 03-12-2020 | € 199 exVAT |
| Law Firms | Reduced Price Start Date: 01-01-2020 - Reduced Price End Date: 03-12-2020 | € 199 exVAT |
| Solutions Providers | Reduced Price Start Date: 01-01-2020 - Reduced Price End Date: 03-12-2020 | € 199 exVAT |
Registered participants

Strategic IP conference producer
Secure transaction
Transaction System by Ingenico
Support 5/7
Contact us from Monday to Friday
Online Reservation
Secure and direct online reservation
SSL Protocol
Protects transactions confidentiality