Standard Essential Patents Strategy Conference
Standard Essential Patents Strategy Conference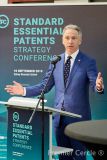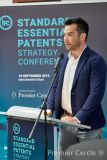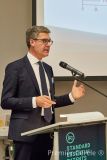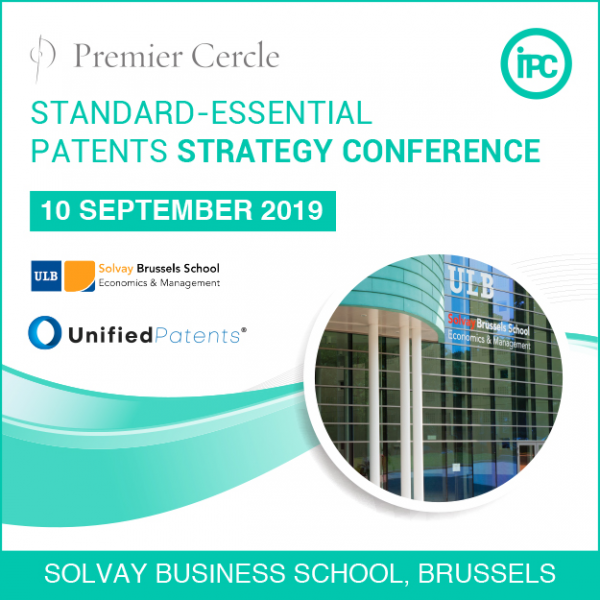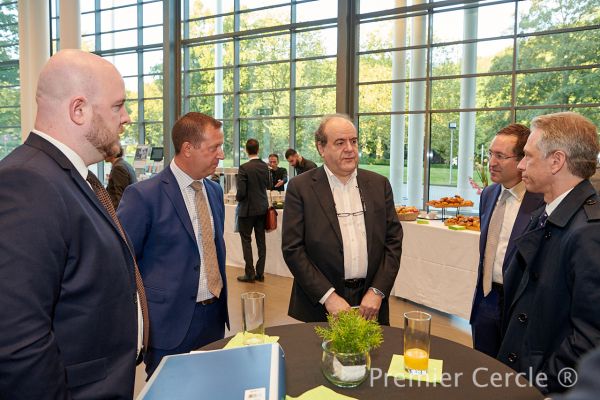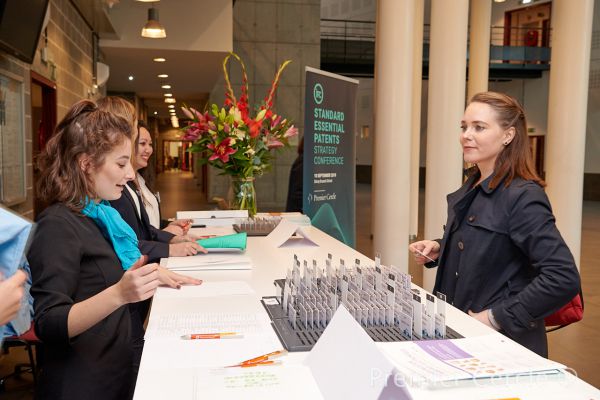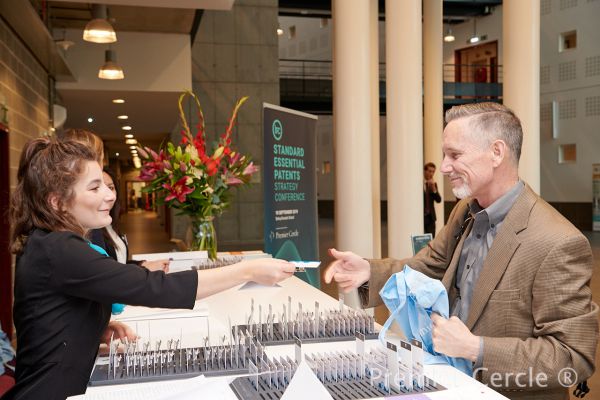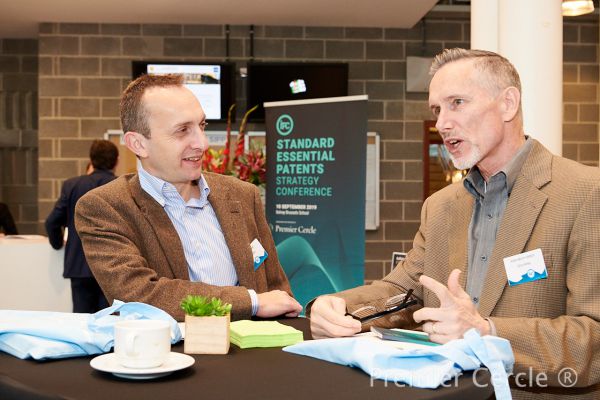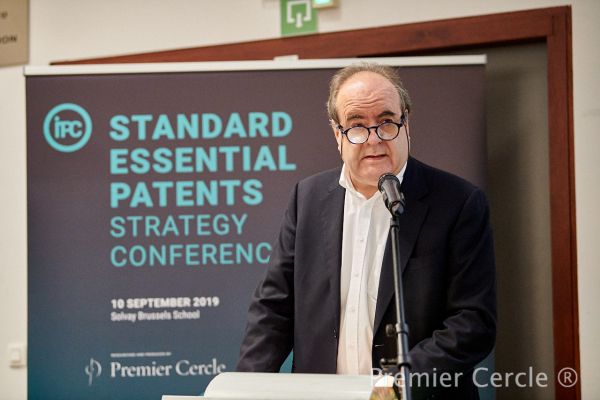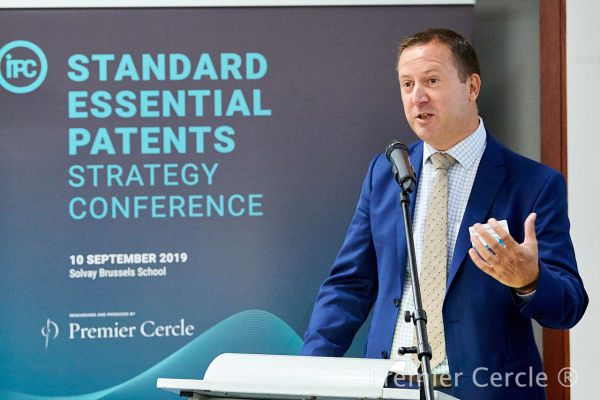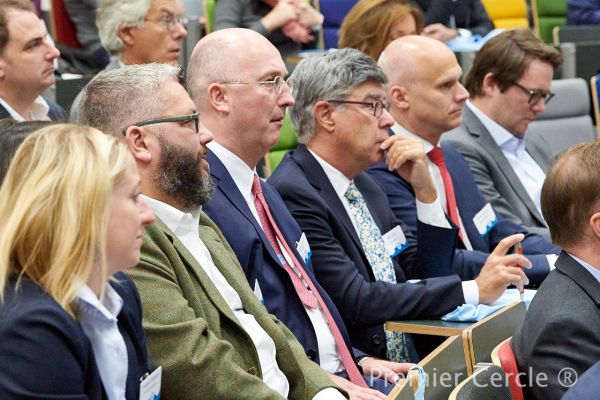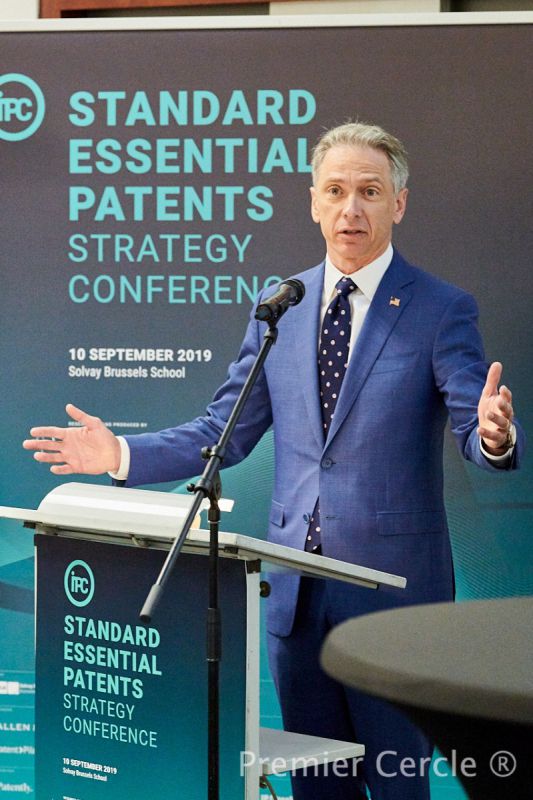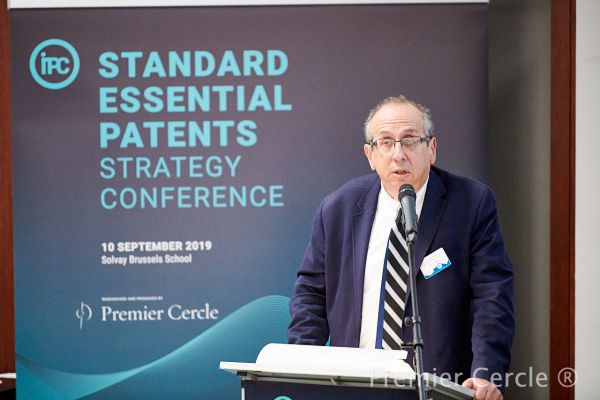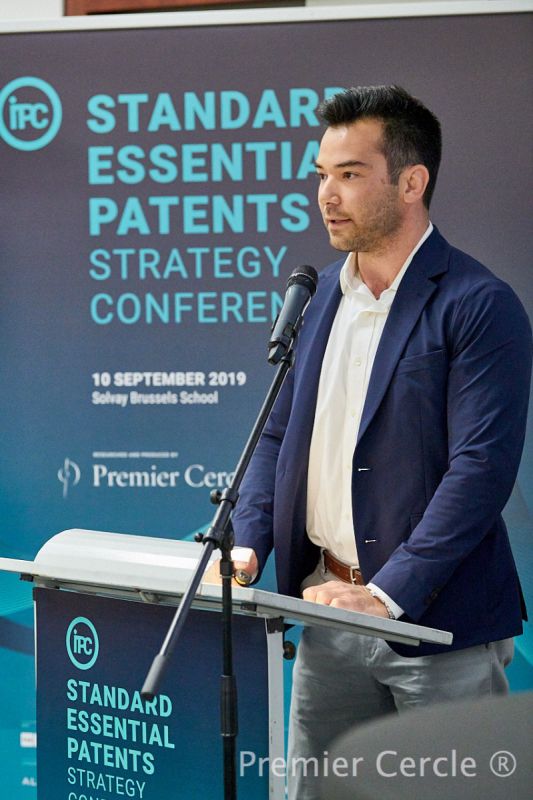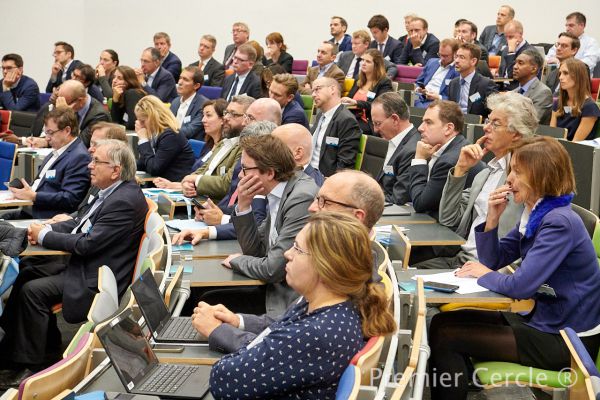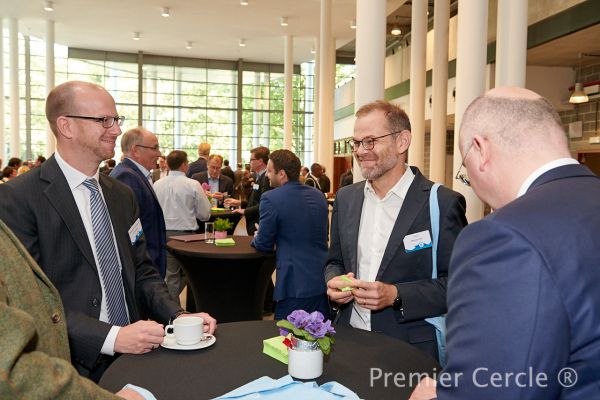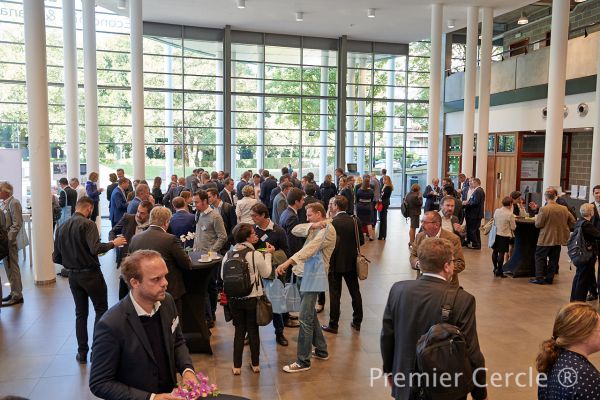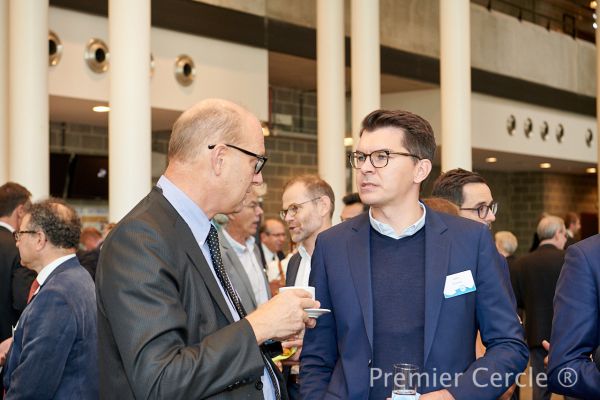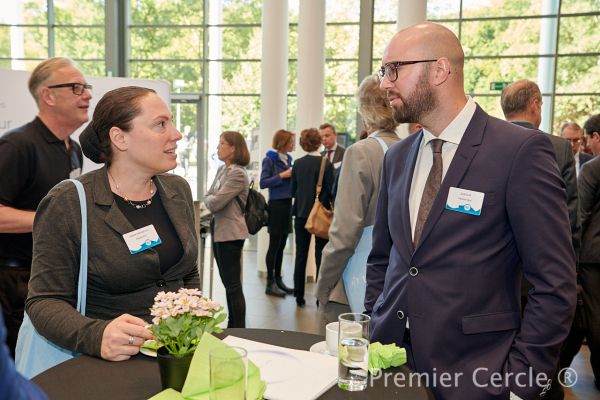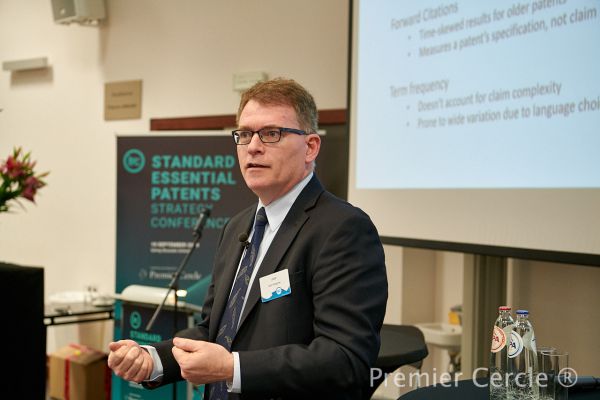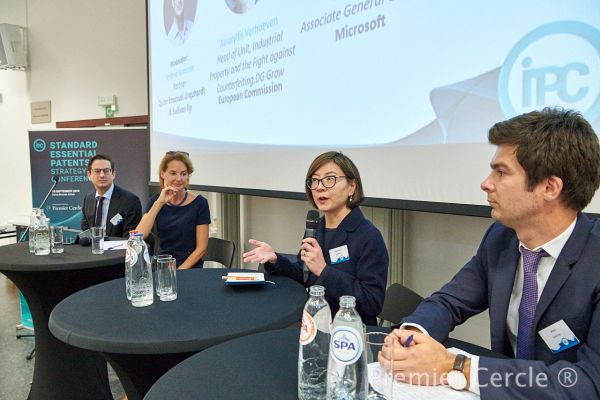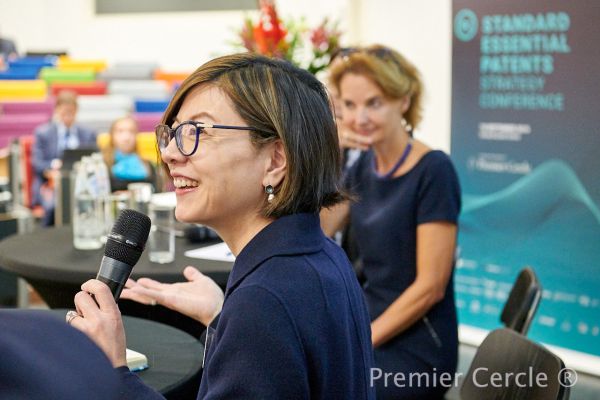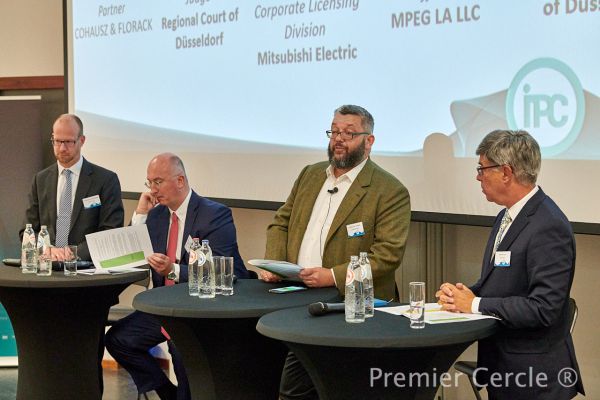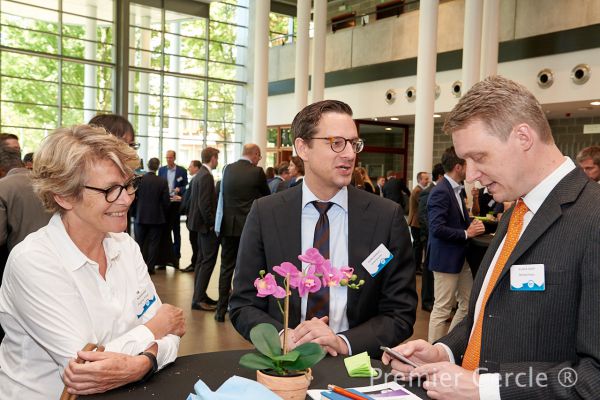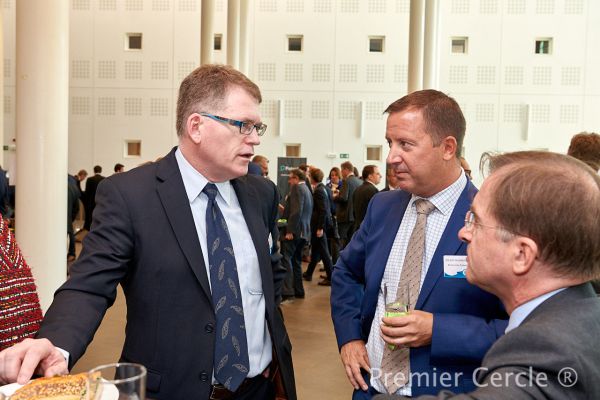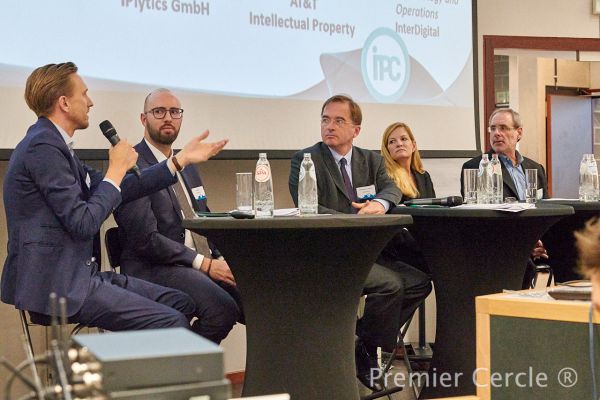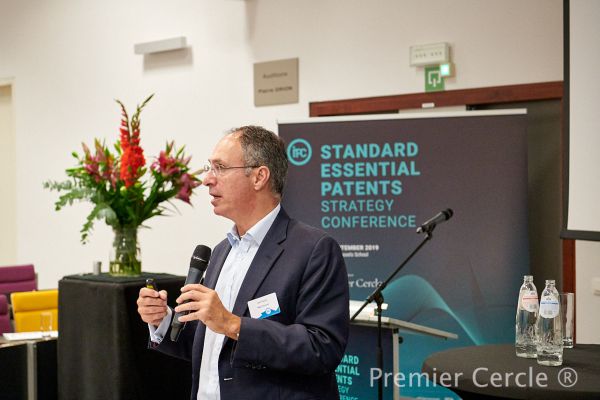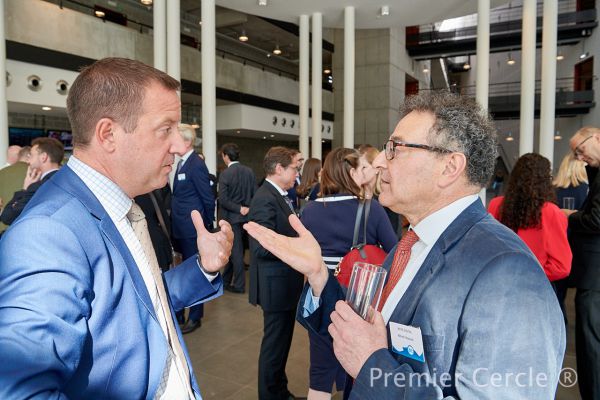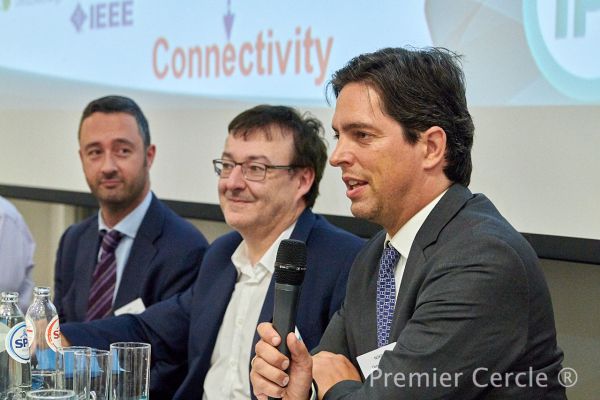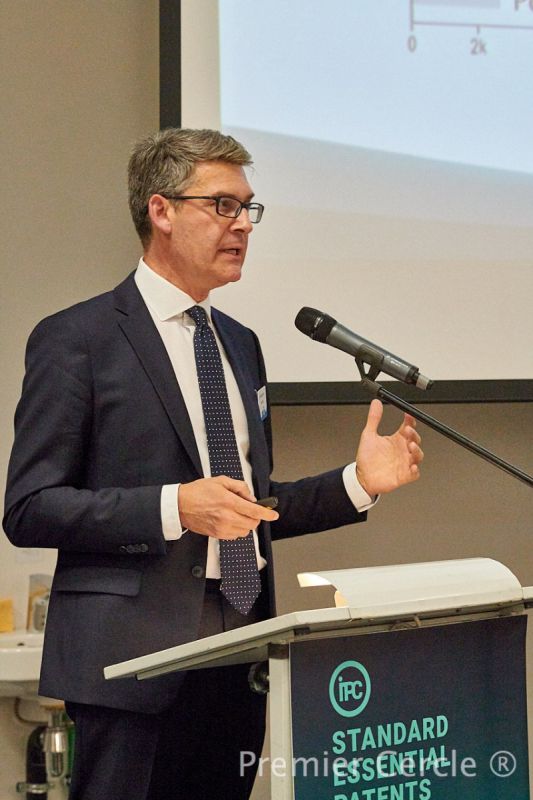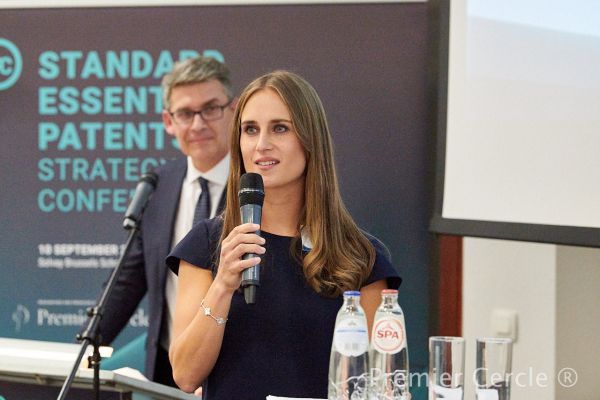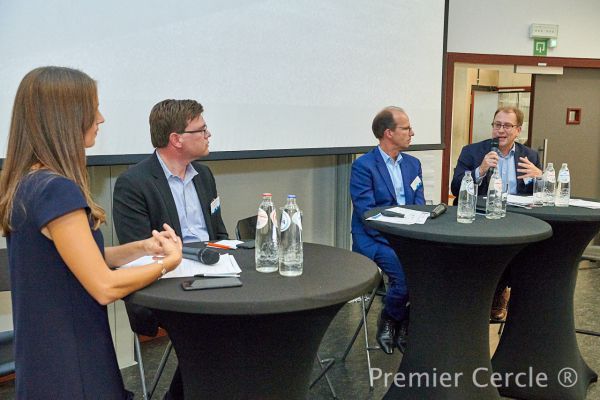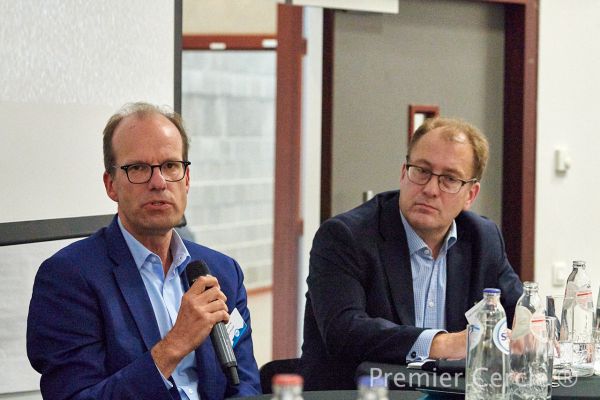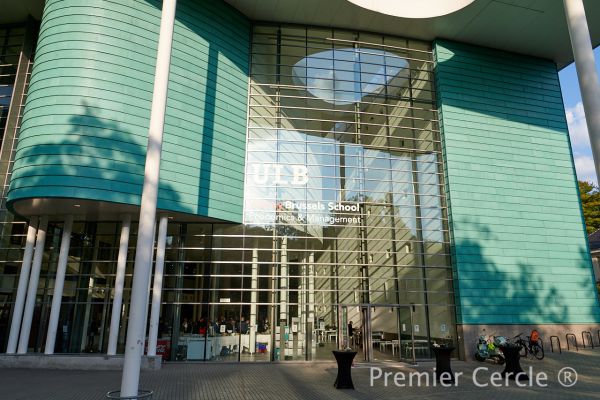 SEP & FRAND in 5G, Connected Cars, IoT, Smart Grids and beyond...
Audience
P R O F I L E S

Institutions:
Government Officials, EU Representations, EU Commission & Parliament Members,
Officials from the European Patent Office and National/EU member States' IP Offices,
World Intellectual Property Organization, Judicial, Innovation, Finance Administrations,
Universities and Public R&D Centres.

Lawyers:
European Judges: 1st Instance, Appeals, Supreme Courts, Judges of Specialized National Patent and EPO Jurisdictions, Commercial Court Judges, Expert Judges, Arbitrators, European and National/Regional Patent Attorneys, IP Agents, Barristers and Sollicitors.

Corporates:
C-Level Executives, Chief IP Officers, General Counsels, Directors of IP Litigation, Heads/members of Patent Departments, Managers of Patent Administration, CTOs, Chief R&D Officers.

Others:
Business Federations, IP-related Associations, Private Equity Funds, IP Specialized Funds,
Brokers and Advisors, Strategy & Valuation Consulting Firms, Audit & Taxation Consultancies.
Programme
Speakers
Keynote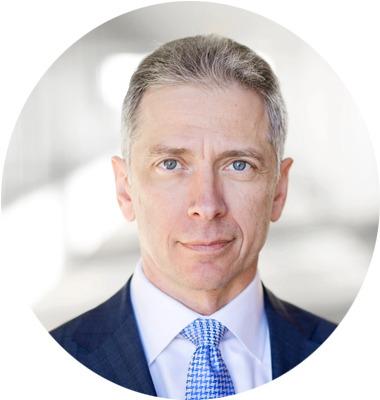 Andrei Iancu
Under Secretary of Commerce for Intellectual Property and Director of the United States Patent and Trademark Office
United States Patent and Trademark Office
US
In his role as the Under Secretary of Commerce for Intellectual Property and Director of the United States Patent and Trademark Office (USPTO), Andrei Iancu provides leadership and oversight to one of the largest intellectual property offices in the world, with more than 12,000 employees and an annual budget of over $3 billion. He also serves as the principal advisor to the President, through the Secretary of Commerce, on domestic and international intellectual property policy matters.
Featured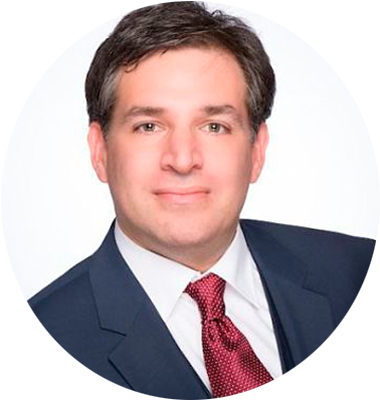 Shawn Ambwani
Co-Founder, COO & SVP Legal
UNIFIED PATENTS
US
Shawn Ambwani is COO and co-founder of Unified Patents. He is responsible for running operations, counsel & docket management, analytics, and marketing. Some call him "the most disruptive person in IP." He has written law review articles on PTAB analytics and procedures (linked here). Previously, he was VP of Licensing and Business Development at Intertrust, responsible for patent and technology licensing programs with over $500 million in revenue. Prior to that he served as EVP at Nexstreaming (KOSDAQ) and co-founded Envivio (NASDAQ), bought by Ericsson. Shawn has a JD/MBA from Boston University and a BS in Mathematics from UCLA. He is a member of the California Bar.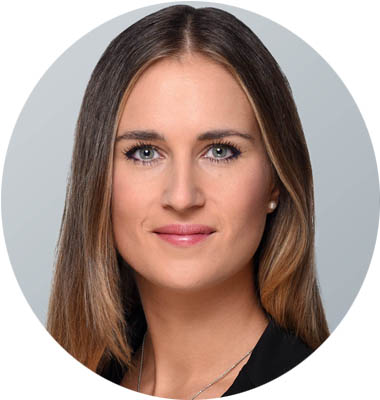 Denise Benz
Associate
Allen & Overy
DE
Denise Benz is a German qualified attorney and an Associate at Allen & Overy in Munich. She represents clients in patent infringement and invalidity proceedings as well as in arbitration proceedings across a range of technologies, including telecommunications, IT and semiconductors. One of her main practice areas are complex cross-border patent disputes. Denise specializes in the interface of patents and antitrust laws, focusing on disputes involving standard essential patents and FRAND issues.
Enrico Bonadio
Senior Lecturer in Law
City University London
GB
Enrico Bonadio is Senior Lecturer in Law at City University London (City Law School), where he teaches various modules on intellectual property law. His current research agenda focuses on the intersection between IP and technology, including Standard Essential Patents and the impact of Artificial Intelligence and robotics innovation on copyright and patent laws. Enrico holds law degrees from the University of Florence (PhD) and the University of Pisa (LLB). He is Visiting Professor at Université Catholique de Lyon (FR) and visiting lecturer at the LLM in Intellectual Property offered by WIPO in Turin (IT) and Ankara (TR). Enrico is a Solicitor qualified to practise in England and Wales as well as in Italy. He practised as Intellectual Property attorney for several years in top-tier international law firms.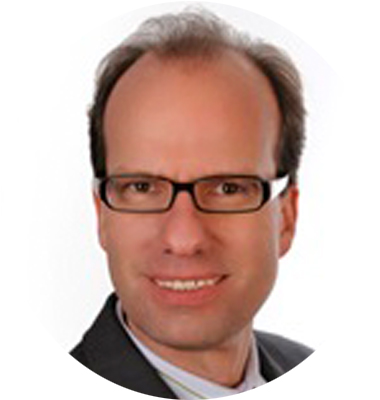 Dr. Kai Brandt
Head of Patents Electrics/Electronics
AUDI AG
DE
Dr. Kai Brandt is head of patents Head of patents digital/electric systems, mobility at AUDI AG. Kai defended unjustified claims of Patent Assertion Entities in China, Europe, and the US. Therefore, he has developed and implemented a number of effective defense strategies. Currently, Kai is also involved in the ongoing discussion about standard essential patents (SEPs) in the internet of things era. During his professional life, he conducted licensing negotiations for right holders as well as implementers of SEPs. Therefore, he has a deep insight in the stakes held by the different actors in the discussion. He worked several years in Beijing and has been enforcing patents and trademarks in China and other Asian jurisdictions.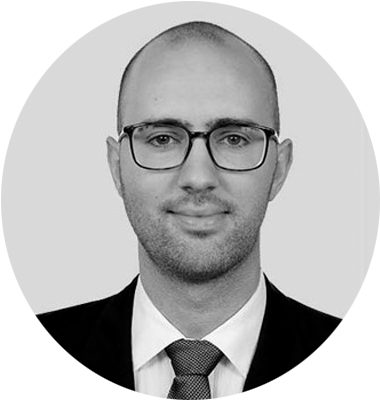 Vladimir Bud
Head of Nordics, CEE
DARTS-IP
BE
Vladimir Bud is the Head of Nordics, CEE at Darts-ip. Holding an LL.M. in European Business Law from the Radboud University Nijmegen, Vladimir has been dealing with IP matters since 2013 when he entered the legal services field as a practicing lawyer, followed by the transition to his current role. Within Darts-ip, he focuses on helping IP professionals and other parties interested in the IP sector, gain a truly global overview on Intellectual Property cases data and identify the underlying trends. Living in Brussels, Belgium, Vladimir enjoys playing tennis, skiing, motor sports, travelling and chocolate.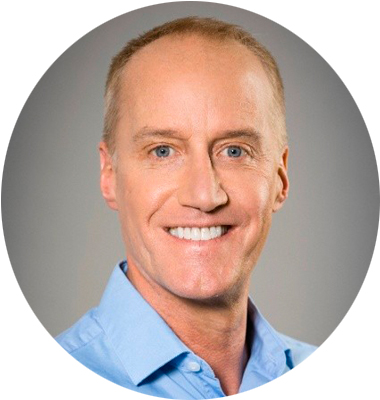 Judson Cary
VP Deputy General Counsel
CableLabs
US
Judson Cary is Vice President & Deputy General Counsel at CableLabs, a non-profit research and development organization owned by the global cable industry. Prior to becoming a lawyer, Mr. Cary worked as an engineer in the Artificial Intelligence Group of U S WEST (now CenturyLink). He also worked as a patent attorney for the law firm Fenwick & West focusing on startups and pre-IPO companies, patents, and general IP protection. He provides general advice and counsel on a wide range of topics including patents, patent licensing, patent pools, standards, technology policy, complex multi-industry agreements, antitrust, and the laws and regulations governing cable operators in these areas. He is also President of Media Coding Industry Forum (MC-IF) and advises the Immersive Digital Experience Alliance (IDEA).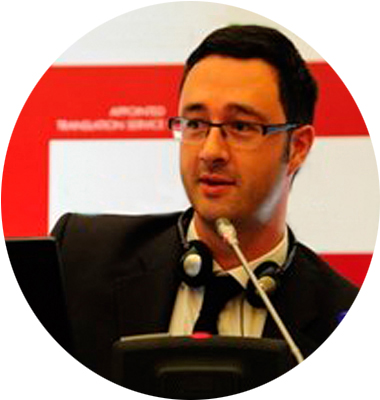 Vincent Couteau
Corporate Legal Counsel
ATOS
BE
Vincent Couteau has devoted his career to IP and technology. He is a qualified lawyer in Belgium and a qualified solicitor in England & Wales. His expertise exceeds the legal domain and encompasses all operational IP topics spanning all types of IP rights that feed into the IP bundle. Prior to joining Atos, he has worked with Siemens, K.U. Leuven R&D, Taylor Wessing and Hitter & Associates in liaison with Weiss & Porat, two Israeli law firms with – among others - Nasdaq-quoted companies in their client base. Vincent's focus goes to cutting-edge IP matters at the intersection of traditional and new business. He is the Vice-President of I3PM - the International Institute for IP Management - and acts as IP expert to Oksigenlab.eu, a network of social entrepreneurs.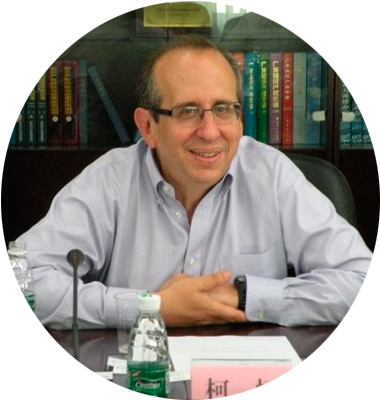 Mark Cohen
Professor, Berkeley University, ex IP attaché, US Embassy in Beijing
University of California, Berkeley
US
Mark joined the University of California Berkeley Law School in October 2017 as a Senior Fellow of the Berkeley Center for Law and Technology and as Director of the new BCLT Asia IP Project, which will expand the law school's reach on technology-related IP issues within Asia. Prior to this position, he served as the first Senior Counsel on China to the USPTO leading its 21-member China team and as both a visiting professor and adjunct professor at Fordham Law School. In total, Mark has over 30 years private, public sector, in-house, and academic experience in China and transition economies, with a focus on technology trade and monetizing intellectual property. Among his accomplishments within government, Mark was posted to Beijing as the first US IP Attaché in China from 2004-2008. Mark holds a J.D. degree from Columbia University, an M.A. from the University of Wisconsin, and a B.A. from the State University of New York at Albany. Mark is admitted to the District of Columbia Bar.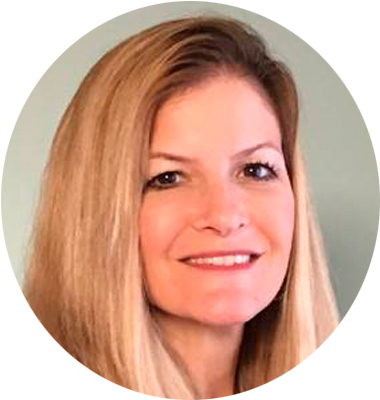 Kimberly Chotkowski
VP Licensing Strategy and Operations
InterDigital Communications Corporation
US
Kimberly Chotkowski is VP Licensing Strategy and Operations at InterDigital Communications Corporation. Kimberly was the former CEO of the Licensing Executive Society and was named to the "IAM Strategy 300 – The World's Leading IP Strategists since 2009. Kimberly has a track record of negotiating complex, global IP licenses and monetization opportunities specializing in assisting businesses in optimizing financial return on research and development on intellectual property portfolios covering a wide array of technologies. Kimberly creates value through innovative and strategical IP management enabling businesses to protect, sell and market technology, enter Joint Ventures, and engage in the full spectrum of IP management. Kim holds Bachelor of Science degrees in Electrical Engineering and Humanities-History from WPI, a Juris Doctorate from the UNH School of Law and an MBA, in international business and finance, from Sacred Heart University, bar member of PA, CT and NY and the USPTO.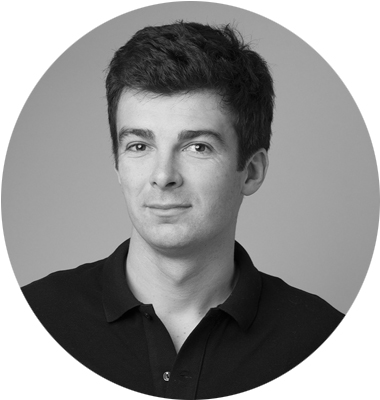 Yann Elias
Chief Intellectual Property Officer
Wiko Group
FR
Yann ELIAS travaille pour la société WIKO, filiale du groupe TINNO, en tant que Chief Intellectual Property Officer, en charge notamment des négociations de licences de brevets et de la gestion des contentieux. Yann a débuté sa carrière à l'ETSI et ILIAD en tant que responsable propriété intellectuelle, avant de travailler pour Technicolor pour négocier les licences de brevets dans les domaines des technologies IPTV et téléphonie mobile.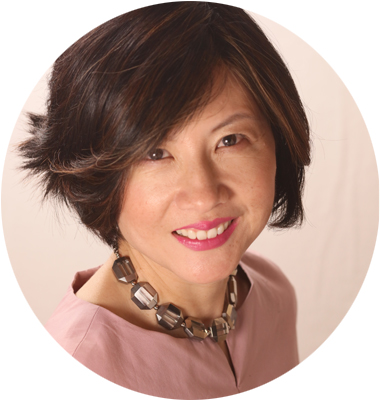 Isabella Fu
Associate General Counsel
Microsoft
US
Isabella Fu is an Associate General Counsel at Microsoft Corporation, where she leads the team of attorneys responsible for patent prosecution, counseling, and dispute resolution. She joined Microsoft in 2003, and until recently was responsible for IP litigation for the company, worldwide. Before joining Microsoft, Isabella was Director of Litigation at Intel Corporation. She practiced at Wilson Sonsini Goodrich & Rosati and Orrick Herrington & Sutcliffe before moving in-house. She has an A.B. in Physics from Harvard-Radcliffe College, and a J.D. from Columbia University.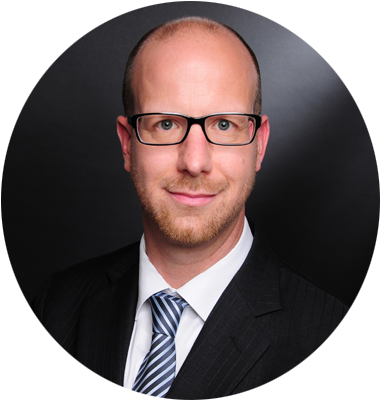 Carsten Haase
Judge
Regional Court of Düsseldorf
DE
Carsten Haase is a Judge at the Regional Court of Düsseldorf. He studied law at the Universities of Trier, Lund (Sweden) and at the University of East Anglia in Norwich (UK). After completing his legal clerkship, he was admitted to the bar in February 2010 working for a Düsseldorf law firm specialised in patent law. In November 2012 he was appointed as judge. In March 2014 he became a member of the 4a Civil Chamber at the Regional Court of Düsseldorf which hears primarily patent infringement cases. He became deputy presiding judge of that chamber in January 2016.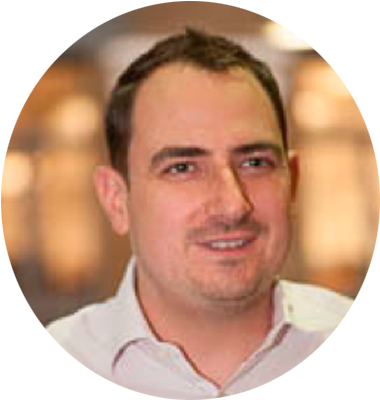 Steve Harris
CTO
Cipher
GB
Steve Harris is the CTO of Cipher, previously CTO of another UK-based startup, and prior to that an academic at the University of Southampton, specialising in artificial intelligence, information extraction, and graph databases. Steve also advises the UK Government and European Commission on issues of information security and artificial intelligence.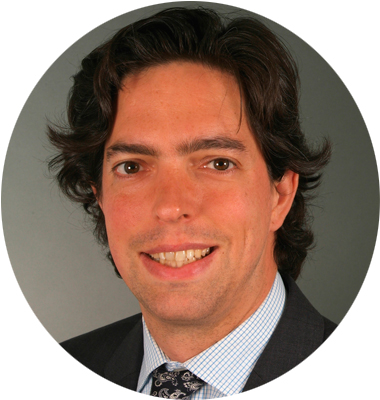 Clemens Heusch
Head of Dispute Resolution, EMEA
Nokia
DE
Dr Clemens-August Heusch LL.M. is head of Dispute Resolution EMEA at Nokia, responsible for litigation and arbitration throughout Europe, Near East and Africa, with a strong focus on multi-national IP litigation. Since 2008 Nokia has been involved in more than 200 patent cases worldwide. Before joining Nokia in 2008, Clemens was an attorney-at-law at the international law firm Bird & Bird LLP. He studied law at the Universities of Freiburg and Bonn, Germany; received an LL.M. degree from the University of Maastricht, Netherlands, and a doctorate from the University of Cologne, Germany. During his traineeship, he worked inter alia in the competition law team of Freshfields Bruckhaus Deringer in Cologne and Brussels, Belgium. Clemens is a registered lawyer at the Cologne Bar and is a certified IP lawyer. Fluent in German, English and French, he regularly presents and writes on a range of legal topics. He is based in Germany.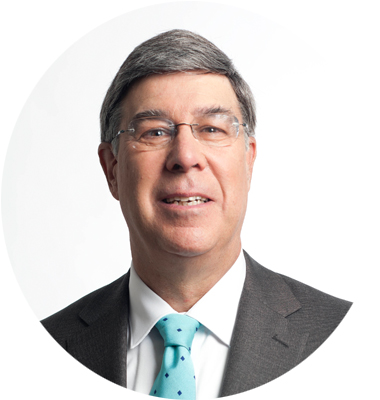 Larry Horn
CEO
MPEG LA LLC
US
Lawrence Horn is President and CEO of MPEG LA, LLC, the world's leading provider of one-stop licenses for standards and other technology platforms. MPEG LA pioneered the modern-day patent pool, helping to produce the most widely used standards in consumer electronics history. It has operated licensing programs consisting of more than 20,000 patents in 90 countries, with more than 250 patent holders and more than 6,000 licensees. Mr. Horn has directed MPEG LA's licensing and business development since the company began operations. He holds a BA in Chinese Studies from Yale University and a JD from Columbia University.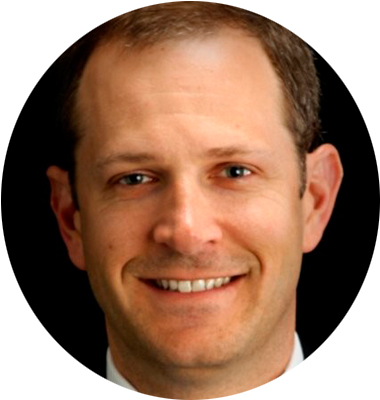 Kevin Jakel
Chief Executive Officer
Unified Patents
US
Kevin Jakel is the Founder and CEO of Unified Patents Inc., a company that deters monetization of invalid patents in strategic technology areas, including areas involving standard essential patents. Prior to founding Unified Patents, Kevin served as Intuit's Head of IP Litigation and before that practiced as a patent litigator with Kaye Scholer LLP and Howrey LLP. He has advised clients on intellectual property strategy, litigation, and patent prosecution. After a stint as an engineer, Kevin began his career in IP as a patent examiner at the U.S. Patent & Trademark Office. Kevin has a JD from George Washington University Law School and a BS in mechanical engineering from UCLA.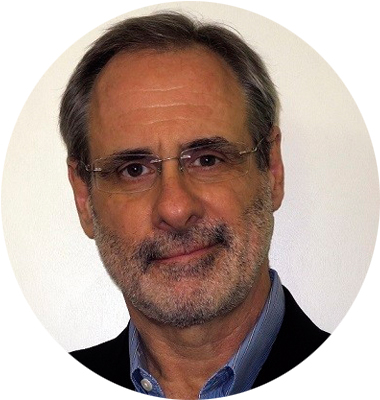 Dave Kaufman
Director Intellectual Property
AT&T
US
Dave Kaufman is Director of IP at AT&T, where he leads the company's strategic IP portfolio development and monetisation efforts. In this role, Mr Kaufman draws from his wide-ranging career experience in bringing technology to market for Fortune 50 enterprises and early-stage companies in North America and internationally. Before joining AT&T, Mr Kaufman co-founded mobile transportation company RideCell and led marketing for Elastic Networks, taking the company public and later through acquisition. He also served as a VentureLab Fellow at Georgia Institute of Technology and led engineering for EMS Technologies, developing communications systems for the aerospace and transportation industries.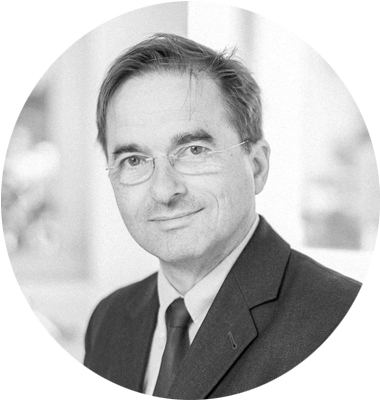 Malte Köllner
Patent Attorney - Head of Frankfurt Office
DENNEMEYER
DE
Dr. Malte Köllner is an expert in patent prosecution. He leads Dennemeyer's foreign filing practice. He recently developed the Flat Fee Prosecution program for Dennemeyer, which won an IP innovation award in 2014. He has authored numerous publications on Intellectual Property, among others a handbook for the PCT (Patent Cooperation Treaty), which has developed into a standard textbook for students. He is editor in chief of the scientific journal of the German chamber of patent attorneys, the leading journal on patent law in German speaking countries. He is also well known for his contribution to monetary patent valuation, co-authoring the German DIN standard on patent valuation and is a regular lecturer on IP and its valuation, as well as IP Due Diligence. Dr. Malte Köllner speaks English,German,French and has been active in the field of IP since 1996.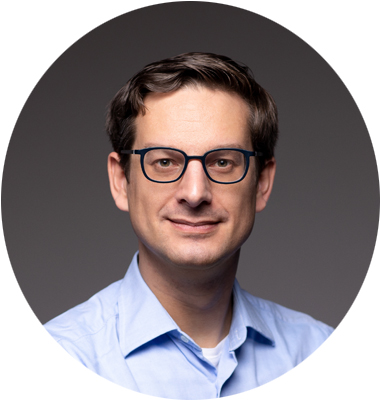 Jérôme Kommer
Partner
Quinn Emanuel
DE
Jérôme Kommer is a partner in Quinn Emanuel's Munich and Mannheim offices. Jérôme's expertise as a German qualified attorney (Rechtsanwalt) covers all aspects of complex patent litigation, including the coordination of international litigation efforts. He represents the firm's clients both in infringement and invalidity proceedings across a range of technologies, including telecommunications, IT, automotive engineering, medical products, and pharmaceuticals. He has pled cases before the German patent infringement courts at trial and appellate level, in opposition proceedings at the EPO and in nullity actions before the German Patent Court and the Federal Supreme Court, involving, for example, UMTS network access technologies, speech coding, software interface architectures, and radiation therapy devices. Jérôme has extensive experience in disputes involving FRAND licensing and standards, as well as the patentability of software. He teaches patent law at the University of Mannheim.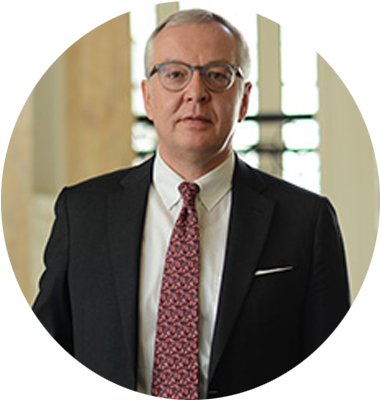 Dr. Thomas Kühnen
Presiding judge
Higher Regional Court Düsseldorf
DE
Dr. Thomas Kühnen was born on January 14, 1960, and has been serving as a judge since June 1988. Starting out in the areas of general civil law and criminal law, he now has been dealing almost exclusively with patent infringement disputes across all technical fields for 28 years. Dr. Kühnen's activities on all levels of the German judiciary include being a research fellow at the Federal Court of Justice (court of last resort) from 1994 to 1997, presiding over a patent litigation chamber at the Regional Court Düsseldorf from 2000 to 2007, and serving as presiding judge in a patent senate at the Higher Regional Court Düsseldorf (appeals court) since 2008. Through the excellent global reputation of its courts, Düsseldorf rates as the leading venue for patent infringement litigation in Germany and Europe. Dr. Kühnen is also extensively involved in scholarly activities, both as author and speaker. He has penned "The Division of the Patent" as well as the "Manual on Pa-tent Infringement", which is currently in its11th edition. In addition, he frequently con-tributes articles to legal periodicals.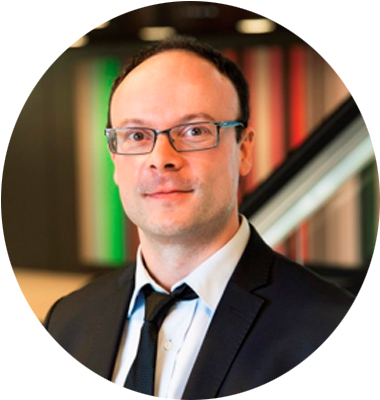 Yann Ménière
Chief Economist
EUROPEAN PATENT OFFICE
Yann Ménière joined the European Patent Office as Chief Economist in February 2016. He was previously a professor of economics at MINES ParisTech, where he was leading the Chair on "IP and Markets for Technology". His research and expertise relate to the economics of innovation, competition and intellectual property. In recent years, he has been focusing more specifically on IP and standards, markets for technology, and IP issues in climate negotiations. Besides his academic publications, he has prepared a number of policy studies related to patents for the European Commission and other public organisations. He has been teaching the economics of IP at Imperial College, Université Catholique de Louvain and CEIPI.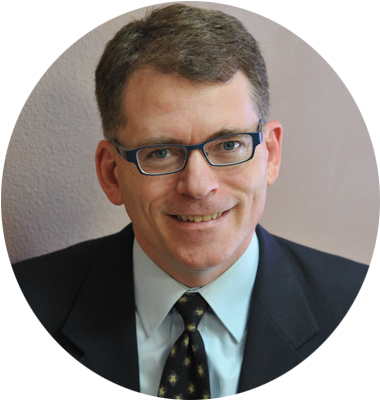 John Mulgrew
Head of IP
Lenovo
US
John Mulgrew has a mechanical engineering degree from Rice and a JD from GW Law. He started his legal career at several prominent law firms in New York and Washington DC. As an assistant general counsel at Microsoft, Mr. Mulgrew led teams handling a wide variety of licensing, litigation support and other IP transactional-related matters. He has provided support for Microsoft's European IP matters and drafted multi-party agreements with companies, universities, governments and research organisations. He joined Uber in 2017 to lead the IP team, but over time his responsibilities have expanded to include multiple client-facing teams.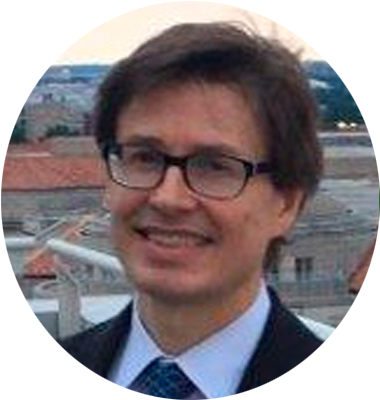 Matthew Newman
Chief Correspondent
Mlex Market Insight
Matthew Newman is a chief correspondent for MLex and writes about data protection, privacy, telecoms, cyber security and artificial intelligence. Matthew began his journalism career in 1991 in community newspapers. He worked as a reporter in Riga, Latvia in 1993 and then moved to Chicago where he covered local news. In 1995, he became a personal finance reporter for Dow Jones Newswires, and was then transferred to Brussels in 1999. He specialized in EU regulatory affairs, including trade and telecom issues. He began covering competition for Bloomberg News as an EU court reporter in 2004. In 2010, he was named spokesman for Viviane Reding, the EU's justice commissioner. In January 2012, he helped launch the commission's proposal to overall data protection rules. He began working at MLex in April 2012 and has covered mergers, antitrust and state-aid cases. He spent a year studying French, history and communications in Grenoble, France in 1988 and 1989 and is a graduate of Boston University with degrees in history and journalism. He earned a diploma in competition law from King's College in 2016.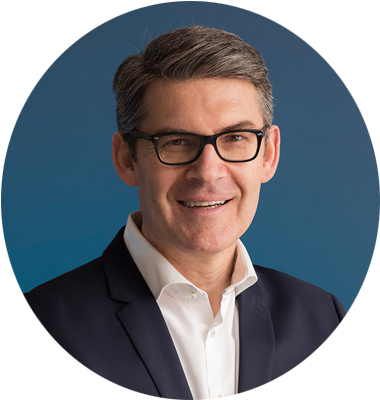 Didier Patry
Chief Executive Officer
France Brevets
FR
Didier Patry is Chief Executive Officer of France Brevets, a company created by the French State and Caisse des Dépôts. Before that he was Director of Legal Affairs for Eaton Aerospace and also Head of Intellectual Property Affairs for the Eaton Group in Europe. Didier started his career at the Ministry of Defense in Paris and then joined the Swatch Group in Switzerland, where he directed the patent activities. He then worked at the Baker Botts law firm in Houston and London. He then joined the HP group where he was in charge of strategic transactions in the United Kingdom and then in the United States at HP's headquarters in Palo Alto. He has been involved with HP in the acquisition and sale of patent portfolios and in more than 60 M&A transactions. He has also been in charge of strategic partnerships with Intel, Microsoft and other entities such as Renault F1.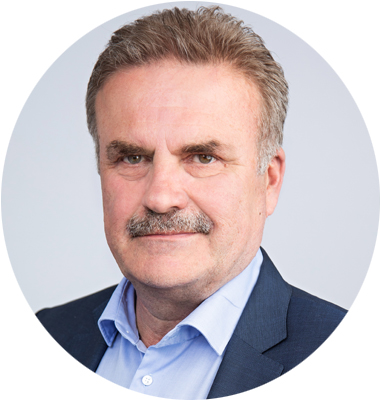 Antti Peltomäki
Ambassador for the EU in Finland
EUROPEAN COMMISSION
Antti Peltomäki is the Head of the Commission Representation in Finland. He was previously the Deputy Director-General in the Directorate-General for Internal Market, Industry, Entrepreneurship and SME's. He joined the European Commission in July 2006. After having graduated from the Helsinki University (Master of Laws), Mr Peltomäki started his professional career at the Helsinki University of Technology in 1986. Then he occupied, amongst other, the positions of Counsellor of the Foreign Affairs Committee of the Finnish Parliament, Officer in the EFTA Brussels office, Special Adviser in the Finnish Ministry of Justice, State Under-Secretary in the Finnish Prime Minister's office and finally State -Secretary for EU Affairs in the Prime Minister's office.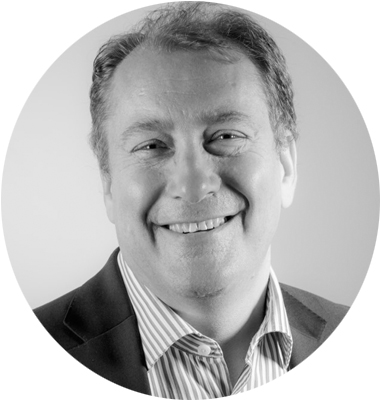 Robert Pocknell
Chair
Fair Standards Alliance
GB
Robert is Chair of the Fair Standards Alliance. He is also CEO of N&M, a founding member of the FSA, and has over 25 years' experience in advising clients on IP matters. He was in private practice for 12 years before becoming General Counsel of a mobile phone manufacturer for 6 years; he spent 2 years as IP Counsel at TomTom, the leading satellite navigation company. Robert has advised small and large companies on patent licensing in the wireless industry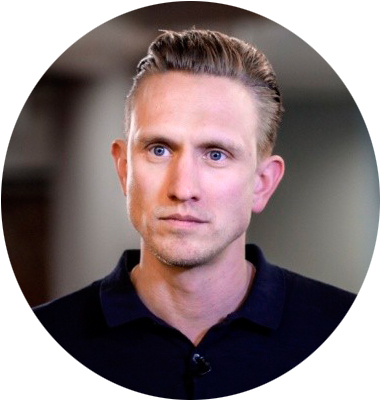 Tim Pohlmann
Managing Director
IPLytics GmbH
DE
Tim is the CEO and founder of IPlytics - an IP intelligence tool that augments the analysis of technology landscapes and a company's competitive position. Tim is an external research associate at the "Law and Economics of Patents Group" CERNA, MINES ParisTech and an associate at Berlin Institute of Technology. Tim earned his doctoral degree with the highest distinctions from the Berlin Institute of Technology with a dissertation on patenting and coordination in standardization. During the last 10 years Tim has been actively involved in preparing studies for the European Commission, the World Intellectual Property Organization (WIPO) and the German Federal Government on standard essential patents, FRAND and patent pooling.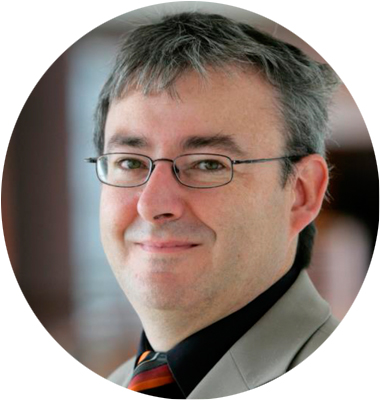 Heinz Polsterer
Standardization & IPR Management
Deutsche Telekom
DE
Heinz Polsterer is the Head of Standardization and IPR Management in the Deutsche Telekom Technology Group. For more than a past decade he has been involved in several global key initiatives with the aim to improve the IPR environment and facilitate innovation. Heinz is the founding member of the ETSI IPR Special Committee. In 2005, he organized the first meeting of the Committee in Vienna, resulting in a series of improvements to the ETSI IPR rules. Until recently, Heinz was the head of the NGMN working group on patent pools, focused on predictable and reliable royalty rates for new technologies. The work of the group resulted in the creation of various LTE patent pools. In 2011, with the telecommunication industry increasingly under threat from aggressive patents exploitation and poor patent quality, Heinz Polsterer was instrumental in the creation of the IPR Working Group in GSMA, he is chairing up to now. The Group has been set up in order to protect innovation and to prevent misuse of patents. Currently, the GMSA IPR Working Group is involved in activities associated with the creation of the European Patent Court System (UPC) and to improvements to the quality patents worldwide. Beside his work on IPRs he is heading the Standardization activities of Deutsche Telekom since 2001.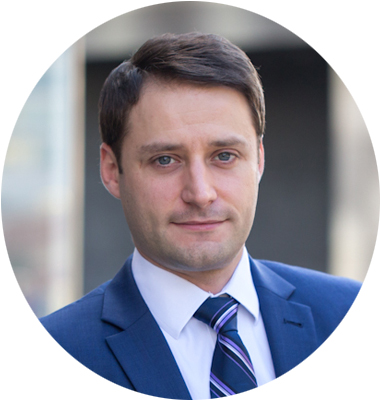 Ryan Richardson
Director
Sterne, Kessler, Goldstein & Fox P.L.L.C.
US
Ryan C. Richardson is a director in Sterne Kessler's Electronics and Trial & Appellate Practice Groups. Ryan's practice focuses on post-grant proceedings before the U.S. Patent and Trademark Office's Patent Trial and Appeal Board, as well as U.S. district court litigation and International Trade Commission litigation. His technical experience spans numerous disciplines including wired and wireless communications, graphics processing, electronic circuits, and MOS technology and logic. Ryan also specializes in a variety of Standard Essential Patent related issues ranging from procurement to litigation, and also including SEP licensing with respect fair reasonable and non-discriminatory obligations. His SEP practice focuses on developing and applying strategies for both SEP holders and SEP implementers, as well as providing opinions relating to essentiality determinations and SEP patent pools.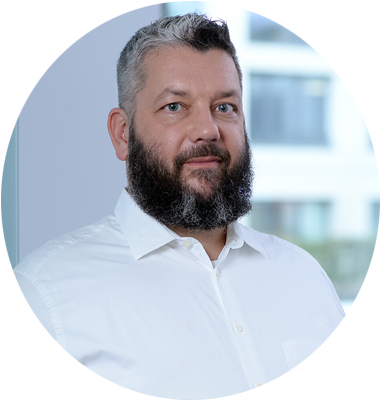 Gottfried Schüll
Partner
Cohausz & Florack
DE
Gottfried Schüll is a patent attorney and long-time partner at COHAUSZ & FLORACK. He has acted as lead counsel in well over 750 patent disputes and nullity proceedings. He represents market-shaping patent holders in the fields of information and communication technology as well as electronics, and for the past 20 years has been continuously involved in the successful enforcement and monetization of patent portfolios that are amongst the most valuable worldwide. Such portfolios are built on standard essential patents (SEPs) (MPEG-2, AVC/H.264, ADSL) and non-SEPs (RAM, NFC).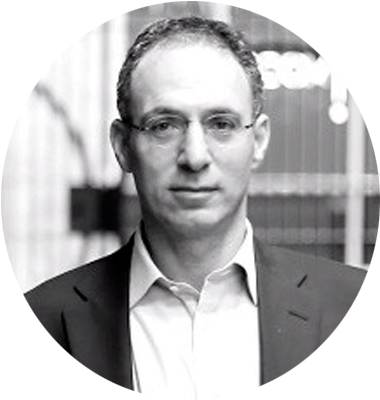 Nigel Swycher
Chief Executive Officer
Cipher
GB
Nigel Swycher is the founder and CEO of Aistemos, an IP analytics and strategy company with headquarters in London. Nigel is committed to providing more accessible information about technology protected by patents globally. Our product Cipher harnesses AI and machine learning to understand who owns patented technologies, to enhance the competitive intelligence available to R&D, M&A and strategy teams at the heart of the deals that will transform the sector. Nigel is also a director of ORoPO (the Open Register of Patent Ownership) and is a recognised by IAM Strategy 300 as an expert in the field. Prior to Aistemos, Nigel had a long career in the law first as an intellectual property partner with leading law firm Slaughter and May and later as head of technology at Olswang.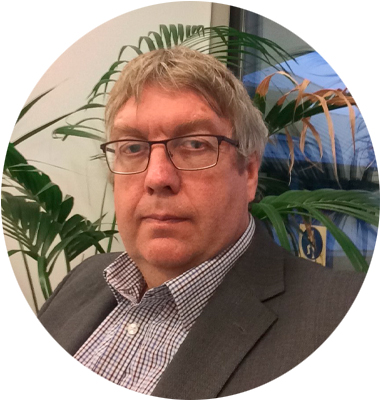 Phil Thorpe
Hearing Officer
UK Intellectual Property Office
GB
Phil Thorpe is a Deputy Director and Inter-Partes Hearing Officer at the UK Intellectual Property Office. During his more than 20 years with the Patent Office, Phil has been heavily involved in IP policy including representing the UK in the TRIPS Council. He has been seconded to the EU Commission where among other things he worked on the Community Patent Regulation. Phil was also seconded to the secretariat for the UK Commission on Intellectual Property Rights that considered intellectual property from the perspective of developing countries Phil now heads a number of examining groups handling mainly mechanical subject matter. He is also responsible for the IPO's Patent Opinions Service.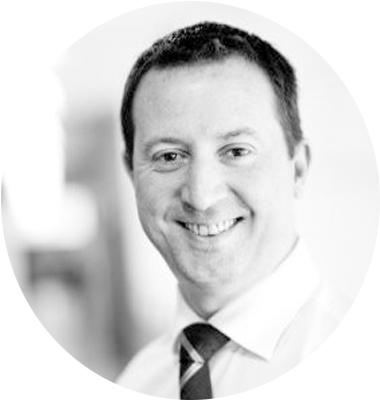 Bruno van Pottelsberghe de la Potterie
Full Professor
Solvay Business School
BE
Bruno van Pottelsberghe, professeur titulaire de la chair d'innovation Solvay S.A., donne des cours sur l'économie et la gestion de l'innovation et de la PI. Il a publié des articles sur les systèmes et l'évaluation de brevets et les politiques scientifiques dans plusieurs revues scientifiques internationales. Il a travaillé à l'Institut de recherche du Ministère du commerce extérieur et de l'Institute de recherche industrielle à Tokyo en 1995. De 1997 à 1999, il a été consultant à la Direction de la science, la technologie et de l'industrie de l'OCDE à Paris. De 2005 à 2007, il a été économiste en chef de l'OEB à Munich. Il a occupé des postes de professeur invité / chercheur à l'Université Columbia, à l'Université Stellenbosch, à l'Université Hitotsubashi. En tant que doyen du SBS-EM (de 2011 à 2017), il a initié et préside le réseau QTEM Master.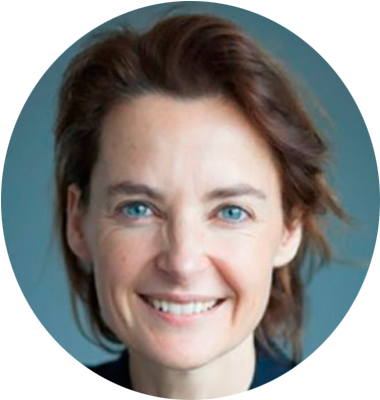 Amaryllis Verhoeven
Head of Unit, Industrial Property and the Fight against Counterfeiting, DG Grow
European Commission
Amaryllis Verhoeven is Head of the Intellectual Property Unit at the European Commission (DG GROW F3). She joined the European Commission in 2001 and has worked on a wide range of issues related to building and functioning of the Single Market as well as on energy policy issues. Amaryllis has a Ph.D. in law and political theory and holds an LL.M. degree of Harvard Law School. She lectures at the Law Faculty of the KU Leuven (Belgium) and has authored a book & academic articles. Before joining the European Commission, Amaryllis worked as an attorney in the offices of Cleary Gottlieb Steen & Hamilton.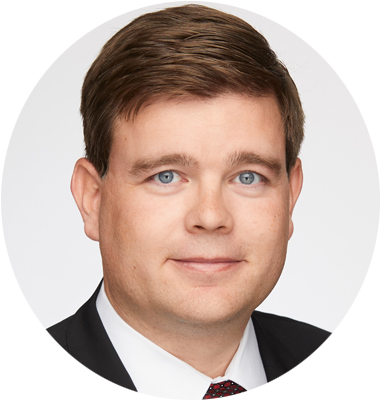 Chris Yellick
Vice-President, Solutions
RPX Corporation
US
Chris Yellick is Vice President, Solutions at RPX Corporation where he focuses on providing advanced, innovative thought to topics important to RPX's members. Before joining RPX, Mr. Yellick was an Expert Consultant at The Boston Consulting Group (BCG), where he was a core member of the Strategy Practice and focused on intellectual property (IP). At BCG, Mr. Yellick worked with leading companies across multiple industries on a variety of IP matters, including, IP strategy, design and organization of IP departments, and IP value creation. Mr. Yellick has an LLM in Intellectual Property & Information Law from the University of Houston, a JD from Chicago-Kent College of Law, and an MS in Computer Science from DePaul University.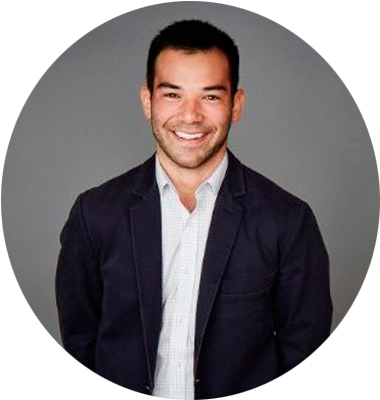 Jay Yonamine
Head of Data Science, Ops and Quality, Global Patents
Google
US
Jay is currently the head of Data Science and Operations for Google's Global Patents Organization. In that role, he oversees machine learning, software, database architecture, and business intelligence for the patents org. Previously, Jay has held data science positions in insurance and social media analytics companies and has consulted for various government agencies and startups. Jay holds a PhD in political science from Penn State University, where he focused extensively on machine learning based forecasting models of political conflict.
EXCUSED OF THE CONFERENCE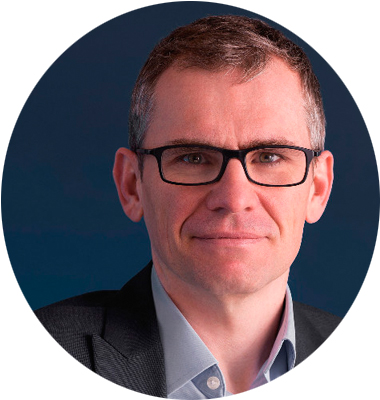 Yann Dietrich
Head of IP strategy & development
ATOS
FR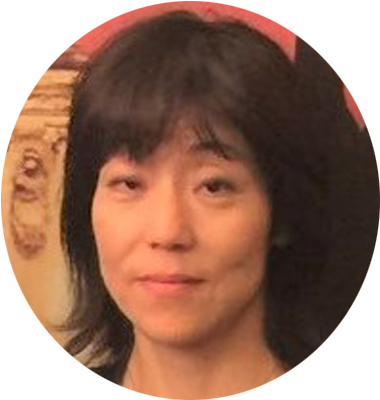 Keiko Higuchi
Group D Senior Manager, Corporate Licensing Division
Mitsubishi Electric
JP
Ms. Keiko Higuchi is Senior Manager of Group D, Corporate Licensing Division of Mitsubishi Electric Corporation. Ms. Higuchi has been dealing with intellectual property licensing and transaction for more than 25 years. Her previous career includes managerial position at Renesas Electronics Corporation and at Megachips Corporation where she dealt with licensing and IP litigations in the field of semiconductor business. Ms. Higuchi received her bachelor's degree in North American Studies at the University of Tokyo.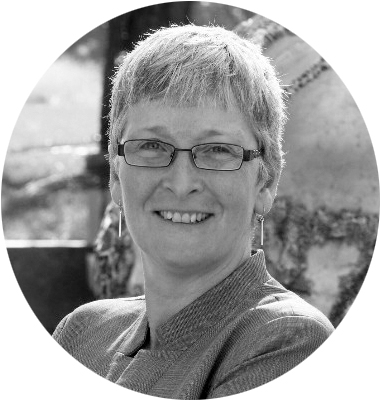 Lesley Millar-Nicholson
Director and Technology Licensing Officer, Technology Licensing Office
Massachusetts Institute of Technology (MIT)
US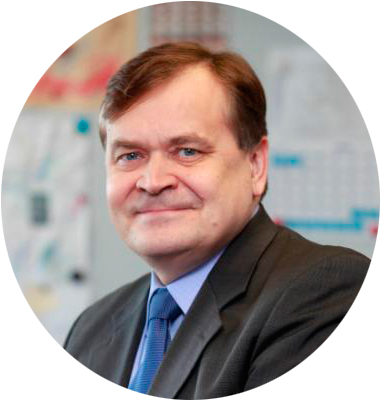 Timo Pesonen
Director-General for Internal Market, Industry and SMEs
European Commission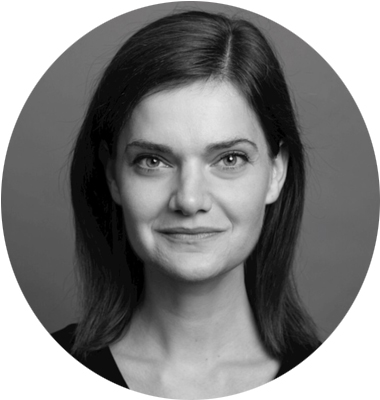 Laura Gisler
IP Counsel
Volvo Cars
SE
Laura Gisler is an American attorney, currently working as the Head of IP at Polestar, where she responsible for the oversight and execution of all IP portfolio and operational activities. At the moment based in Gothenburg, Sweden, she moved there to join Volvo Car Group as IP counsel, focusing on tech IP issues including open source, software licensing, and strategic portfolio development in digital automotive. She has a JD from the University of St Thomas and a BA and MA from Trinity College. Previously, she was a Patent Attorney at IBM in the US for four years, drafting and prosecuting patent applications relating to machine learning, data compression, the Internet of Things, and digital and wireless communications. She is registered to practice before the USPTO, is a member of the Minnesota Bar, and is a yoga practitioner, ceramicist and vegan
Partners
RESEARCHED, PRODUCED AND ORGANISED BY
HOST
Knowledge partner
Sponsors
Exhibitors
Partners
Media
Prices
STANDARD FEES
Fees

| | |
| --- | --- |
| Corporate IP | € 499 exVAT |
| Law Firms | € 999 exVAT |
| Solutions Providers | € 1500 exVAT |
EARLYBIRDS
Prices

| | | |
| --- | --- | --- |
| Corporate IP | Reduced Price Start Date: 01-04-2019 - Reduced Price End Date: 30-11--0001 | € 499 exVAT |
| Corporate IP | Reduced Price Start Date: 01-05-2019 - Reduced Price End Date: 30-11--0001 | € 599 exVAT |
| Corporate IP | Reduced Price Start Date: 01-06-2019 - Reduced Price End Date: 30-11--0001 | € 699 exVAT |
| Corporate IP | Reduced Price Start Date: 01-07-2019 - Reduced Price End Date: 30-11--0001 | € 799 exVAT |
| Corporate IP | Reduced Price Start Date: 01-08-2019 - Reduced Price End Date: 30-11--0001 | € 899 exVAT |
| Corporate IP | Reduced Price Start Date: 01-09-2019 - Reduced Price End Date: 30-11--0001 | € 999 exVAT |
| Law Firms | Reduced Price Start Date: 01-04-2019 - Reduced Price End Date: 30-11--0001 | € 999 exVAT |
| Law Firms | Reduced Price Start Date: 01-08-2019 - Reduced Price End Date: 30-11--0001 | € 1200 exVAT |
| Solutions Providers | Reduced Price Start Date: 01-01-2019 - Reduced Price End Date: 30-11--0001 | € 1500 exVAT |
Registered participants

Strategic IP conference producer
Secure transaction
Transaction System by Ingenico
Support 5/7
Contact us from Monday to Friday
Online Reservation
Secure and direct online reservation
SSL Protocol
Protects transactions confidentiality