Unitary Patent and Unified Patent Court 2018
Unitary Patent and Unified Patent Court 2018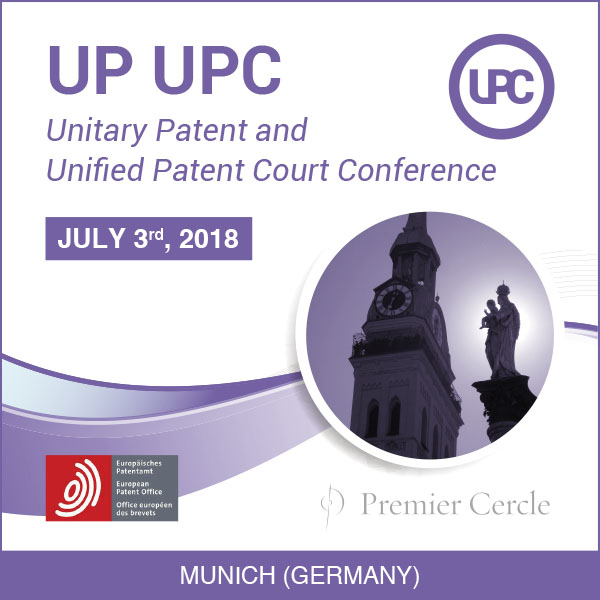 The Unitary Patent on the Launchpad?
Audience
P R O F I L E S

Institutions

Government Officials, EU Representations,
EU Commission & Parliament Members,
Officials from the European Patent Office
and National/EU member States' IP Offices,
World Intellectual Property Organization,
Judicial, Innovation, Finance Administrations,
Universities and Public R&D Centres,


Lawyers

European Judges: 1st Instance, Appeals, Supreme Courts,
Judges of Specialized National Patent and EPO Jurisdictions,
Commercial Court Judges, Expert Judges, Arbitrators,
European and National/Regional Patent Attorneys,
IP Agents, Barristers and Sollicitors,


Corporates

C-Level Executives,
Chief IP Officers,
General Counsels,
Directors of IP Litigation,
Heads/members of Patent Departments,
Managers of Patent Administration,
CTOs, Chief R&D Officers,


Others

Business Federations,
IP-related Associations,
Private Equity Funds,
IP Specialized Funds,
Brokers and Advisors,
Strategy & Valuation Consulting Firms,
Audit & Taxation Consultancies.
Programme
Speakers
Keynote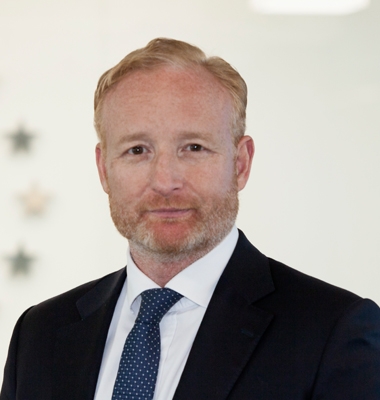 António Campinos
President
EUROPEAN PATENT OFFICE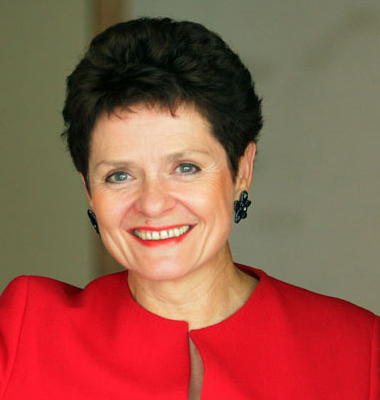 Margot Fröhlinger
Principal Director Unitary Patent, European a
EUROPEAN PATENT OFFICE
Margot Fröhlinger, former Director at the European Commission in charge of Intellectual Property, joined the European Patent Office in April 2012 where she is Principal Director for Unitary Patent, European and International Legal Affairs. In this position she deals with issues such as the development of patent law at European and international levels, patent law harmonisation, the strengthening and improvement of the PCT system as well as with the implementation of the Unitary Patent and the EPO's relation with the UPC Preparatory Committee.
Featured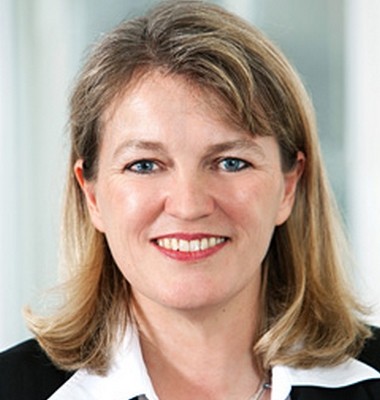 Dr. Penny X. Gilbert
Founding Partner
POWELL GILBERT LLP
GB
Penny's strong scientific background has led to her specialisation in advising clients in the life sciences sector. She represents clients before the UK patent courts, Court of Appeal and Supreme Court and has represented clients in referrals to the CJEU and EFTA Court. She has a wealth of experience in co-ordinating multi-jurisdictional patent litigation and has represented clients in European Patent Office opposition and appeal proceedings and in appeals from the UK IPO. Penny also represents clients in patent licence disputes before the UK Courts and in arbitration. She is a qualified mediator and a solicitor advocate.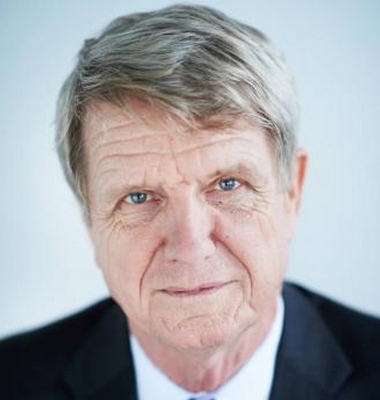 Willem Hoyng
Managing Partner
HOYNG ROKH MONEGIER
NL
Willem's practice primarily consists of litigating in the field of intellectual property law. He also regularly litigates before the Court of Justice of the European Union (CJEU) and the European Patent Office (EPO). Willem is also involved in advising on European patent strategies and coordinating and conducting European patent proceedings. He is a member of the drafting committee of the Rules of Procedure of the UPC and of the advisory committee of the Preparatory Committee and an advisor to the Ministery of economic affairs of The Netherlands on UPC matters. He is the adviser of many innovative Dutch and foreign multinationals, including pharmaceutical and biotechnological companies.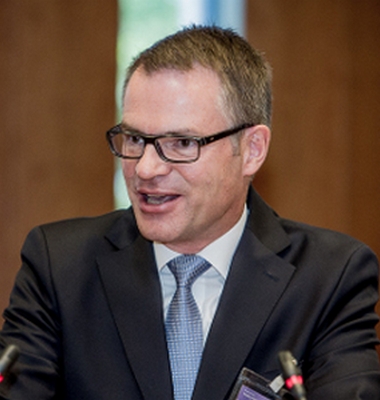 Dr. Ansgar Ohly
Chair of Civil Law, Intellectual Property and
UNIVERSITY OF MUNCHEN
DE
Ansgar Ohly holds the Chair for Civil Law, Intellectual Property and Competition Law at the Ludwig Maximilian University of Munich. He is also a permanent Visiting Professor at the University of Oxford. His main fields of academic interest are all areas of intellectual property law, with a special emphasis on European developments and in the comparison of civil law and common law systems. His recent publications include an article on the future of the UPC after Brexit (GRUR Int. 2017, 1, with R. Streinz), and a commentary on the German law of unfair competition (2016, with O. Sosnitza). He is also the co-editor of GRUR, the leading German intellectual property journal.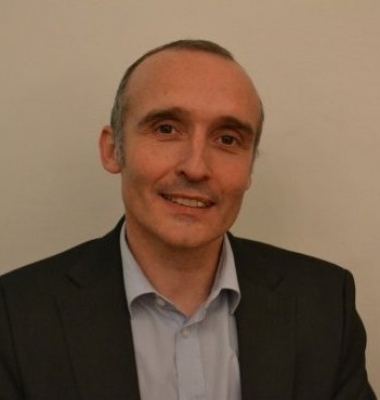 Jérôme Debrulle
Head of the Belgium Intellectual Property Off
FPS ECONOMY, SME'S, MIDDLE CLASSES AND ENERGY
BE
Since November 2009, Mr. Debrulle is the Head of the Belgian Intellectual Property Office which depends on the Ministry of Economy. He represents Belgium within the Administrative Council of the European Patent Organisation. Mr. Debrulle is since March 2013 the Chairman of the EPO Select Committee which is in charge of the implementation of the Unitary Patent Protection.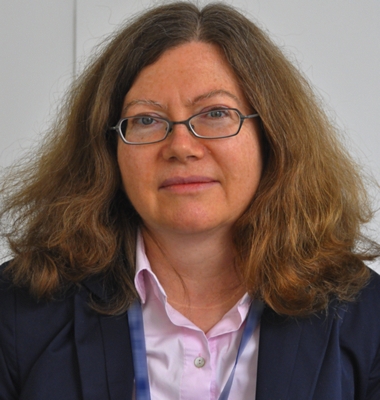 Liz Coleman
Divisional Director
UK INTELLECTUAL PROPERTY OFFICE
GB
Liz is a Divisional Director at the UK Intellectual Property Office. She joined the UK civil service as a patent examiner in 1983, moving to a corporate services role in 1993 and into intellectual property policy from 1995. She was seconded twice to the EU Commission as a national expert, working first in the copyright unit and later in the industrial property unit, and she has been involved since 2000 with the various incarnations of what is now the Unified Patent Court and the Unitary Patent.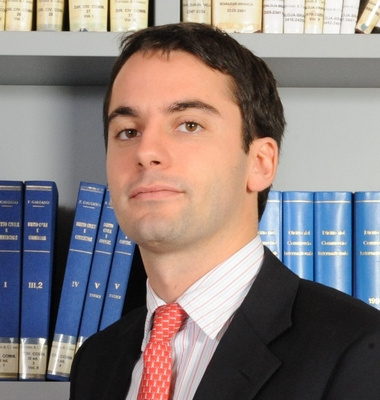 Vittorio Cerulli Irelli
Head of Rome office & Partner
TREVISAN & CUONZO
IT
Vittorio is a partner of Trevisan & Cuonzo Avvocati. He heads the newly established Rome office of the firm, where he advises a varied portfolio of clients, from Fortune 500 companies to UK Government agencies, with a focus on patent ligation and the interactions between IP and antitrust law. With over 10 years courtroom experience, Vittorio has represented many multinational companies before the Italian and European Union courts in a broad range of high-profile cases with an international dimension. He holds a PhD from the University of London, has published extensively on a broad range of issues and has repeatedly assisted in giving expert opinions on Italian law to the High Court of England and Wales.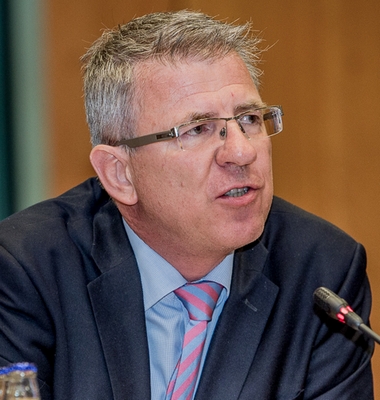 Max Brunner
French UPC's Project Manager in European and
FRENCH MINISTRY OF JUSTICE
FR
During his first years of career, Max Brunner worked in the private sector in various jobs in France, Canada and Finland as Total, Auchan or at the Institut Français d'Helsinki. In the public sector, he was Manager of the budget Office at the Ministry of Justice. He became Manager of the Office of the operators, Head of the management control Department, and then Assistant to the Deputy Director of the mission of programs responsible for the performance sector and Head of the management control, at the Ministry of Foreign Affairs. In September 2014 he became the French UPC's project manager at the Ministry of Justice in the European and International Department in the General Secretary.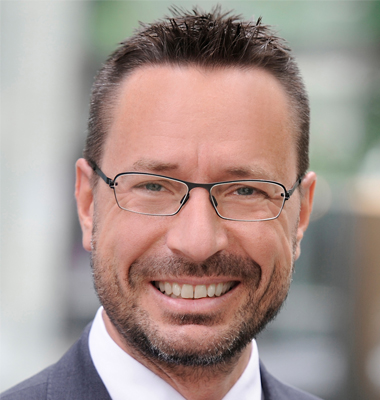 Dr. Matthias Zigann
Presiding Judge
REGIONAL COURT MUNICH I 7TH DIVISION
DE
Dr. Matthias Zigann is Presiding Judge at the Munich Regional Court. He has been the head of the 7th (patent) division since December 2012. After a three-year fellowship at the Max-Planck-Institute for Innovation and Competition in Munich he served as a public prosecutor in Landshut for four years and as a regular member of the 7th division of the Munich Regional Court for six years. Prior to his appointment as presiding judge he was seconded to serve as a research associate with the Xth civil (patent) division of the German Federal Court of Justice in Karlsruhe for three years. He is co-author of Haedicke/Timmann, Handbuch des Patentrechts, 1st ed. 2012, and Cepl/Voß, Prozesskommentar zum Gewerblichen Rechtsschutz, 1st ed. 2015. Dr Zigann is a frequent speaker at national and international conferences.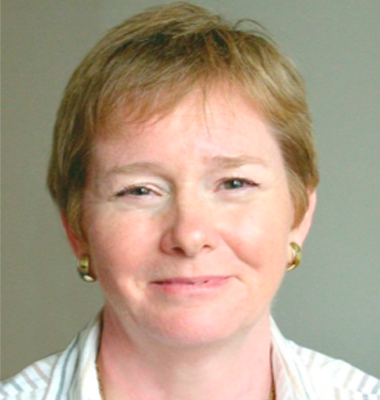 Carol Arnold
Policy Advisor
IP Federation
GB
Carol is a UK Chartered Patent Attorney and European Patent Attorney. Carol retired from Shell in 2016 as Associate Counsel for Intellectual Property after a career that spanned almost 40 years working both in private practice and industry, mainly in the UK but also for a few years in the Netherlands. A long time ago, Carol read Environmental Chemical Engineering at Exeter University! Carol represented Shell on the Council of the IP Federation from 2008 to 2016; served as chair of the IP Federation patent committee from 2011 to 2014, and then as President from 2014 to 2016. After completing a year as Immediate Past President, Carol is now a Policy Advisor to the IP Federation and in that capacity currently represents UK industry interests on behalf of the IP Federation and the CBI, in global Substantive Patent Law Harmonisation talks as part of the BusinessEurope delegation. IP Federation is one of the founder members of IP Inclusive, and Carol is one of the IP Federation representatives participating in the annual RoundTable; Carol also is the current secretary for the IP Inclusive Management Committee. Carol is married, is a mother of three, and very recently became a proud Oma. Carol is also a Trustee of the charity Through the Roof, with respon­sibility for Wheels for the World (which restores and distri­butes wheel­chairs and mobility aids overseas).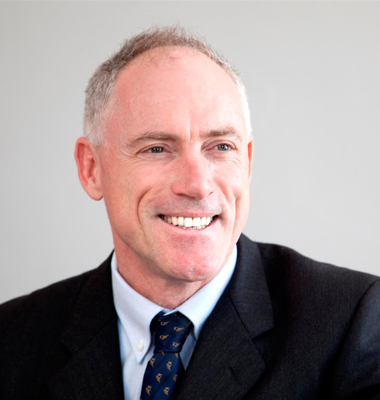 Douglas Campbell QC
Deputy High Court Judge
Business and Property Courts of England and W
GB
Douglas was called to the Bar of England and Wales in 1993 and became Queen's Counsel (QC) in 2016.  He is one of the few QCs to specialize in both hard IP (patents) and soft IP (trade marks, designs).  He is an editor of Terrell on the Law of Patents, the leading UK textbook on patent law.  Douglas became a deputy judge in the lower specialist first instance intellectual property court in the UK (then known as the Patents County Court, now known as the Intellectual Property Enterprise Court) in October 2010.  Since June 2017 he has heard cases in the higher specialist first instance intellectual property court in the UK (now known as the Intellectual Property List). In his capacity as a deputy judge he also hears non-IP civil cases, and (since 2014) criminal cases. He was a member of the Attorney General's Panel of Junior Counsel to the Crown from 2010-2015 and acted for and/or advised many Government departments including the UK Intellectual Property Office (UKIPO), the Ministry of Justice, the Home Office, HMRC, the Treasury, and the Cabinet Office. He has acted as an expert witness on UK intellectual property law in US District Court proceedings in the Southern District of New York.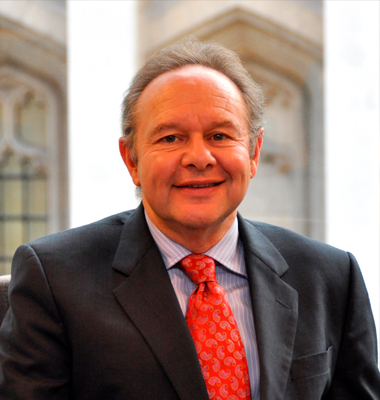 Sir Henry Carr
High Court Judge
Business and Property Courts of England and W
GB
Sir Henry Carr studied jurisprudence at Hertford College Oxford and obtained an LLM from the University of British Columbia for a thesis on legal protection of computer programs. He was called to the bar in 1982 and took silk in 1998.  He specialised in all aspects of intellectual property law.  He was appointed as a Deputy High Court Judge in 2007 and was chairman of the Intellectual Property Bar Association from 2012 until his appointment to the High Court Bench, Chancery Division, in October 2015.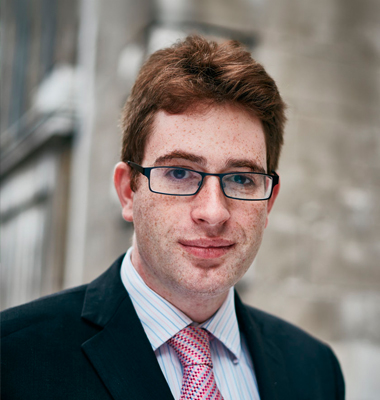 Joel Coles
Senior Associate
Powell Gilbert LLP
GB
Joel has experience of contentious and non-contentious matters across a range of intellectual property rights. Before becoming a solicitor, Joel completed a PhD in the Department of Biochemistry of the University of Cambridge. Joel's strong life sciences background has been of particular relevance for his recent work relating to pharmaceutical, biotechnology and healthcare technologies, including antibody technologies, genome sequencing, therapeutic microarrays, and wound dressings. In particular, Joel has worked on one of the leading cases relating to the validity and infringement of second medical use patents and Swiss form claims. Joel has also worked on a number of electronics and mechanical engineering patent cases, and has experience of handling multi-jurisdictional patent actions. In addition to representing clients in litigation before the UK Patents Court and Court of Appeal, Joel has represented clients in European Patent Office opposition proceedings, and advises on patent litigation strategies, freedom to operate, and patent term extensions, including supplementary protection certificates. Joel is a solicitor advocate, and has appeared before the High Court. He is also a member of the California Bar. Joel joined Powell Gilbert in 2011.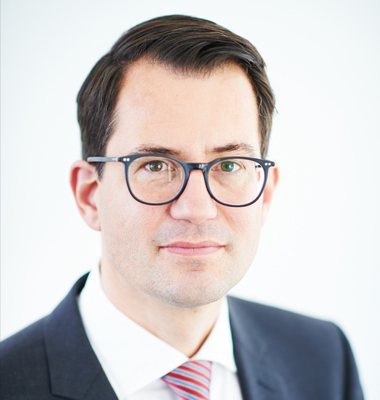 Klaus Haft
Partner
HOYNG ROKH MONEGIER
DE
Klaus Haft obtained his physics degree in 1997, became an attorney in 2002, and advises on patent infringement litigation cases, subsequent litigation regarding damages as well as licenses in the entire area of intellectual property law, particularly in the fields of patents. His particular focus is on standards, electronics, software, optics, electrics and general mechanics. Klaus studied in Würzburg and Munich. He completed his degree thesis in 1997 as a member of the Spin Muon Collaboration at the European Center for Particle Physics, CERN, in Geneva, Switzerland. Parallel to his studies, he started in 1990 to specialize in intellectual property law and, in particular, in patent law. Klaus is a visiting lecturer at the Maastricht University, President of the European Patent Lawyers Association (EPLAW) and Secretary of the Licensing Executives Society (LES) Germany.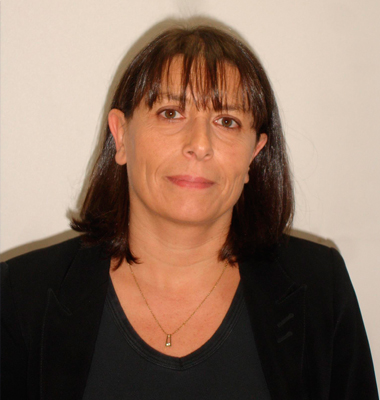 Béatrice Levy-Moulin
Group Intellectual Property Director
Valeo
FR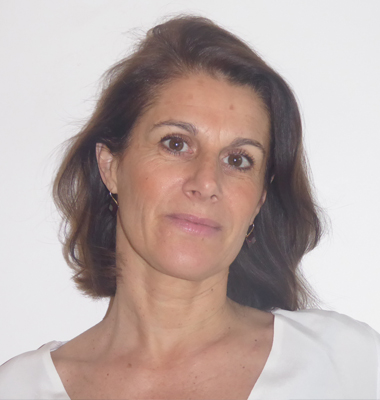 Camille Lignières
Judge
Tribunal de Grande Instance (TGI) de Paris
FR
Camille Lignieres is a Judge at the High Court of Paris (Tribunal de Grande Instance de Paris), President of a three-judge panel and specialised in Intellectual property. She is a member of the Circle of European Trademarks Judges (CETJ), she attends regularly Judges Seminars organized by EPO (Munich, Venice),  EUIPO (Alicante) and she participates as lecturer in EU Seminars and Conferences such as: - European Annual seminars of the CETJ (Firenze, Trier, Leiden) - Academy of European Law (ERA) conferences: IP enforcement in the EU (Trier) - UCL IBIL : Question the TM Judges (London) - Expert patent judges' workshop (London)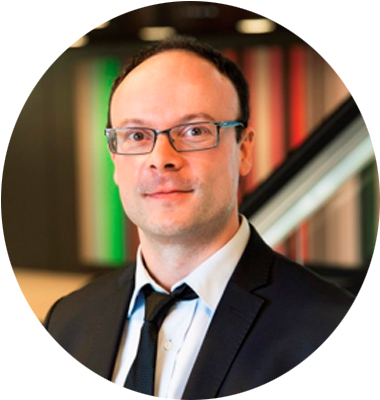 Yann Ménière
Chief Economist
EUROPEAN PATENT OFFICE
Yann Ménière joined the European Patent Office as Chief Economist in February 2016. He was previously a professor of economics at MINES ParisTech, where he was leading the Chair on "IP and Markets for Technology". His research and expertise relate to the economics of innovation, competition and intellectual property. In recent years, he has been focusing more specifically on IP and standards, markets for technology, and IP issues in climate negotiations. Besides his academic publications, he has prepared a number of policy studies related to patents for the European Commission and other public organisations. He has been teaching the economics of IP at Imperial College, Université Catholique de Louvain and CEIPI.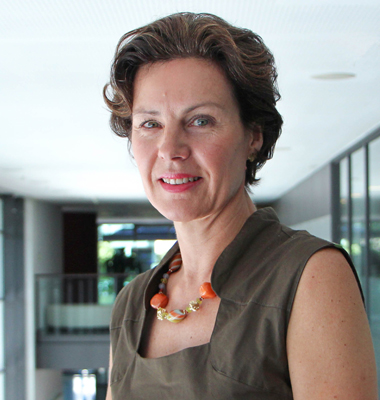 Stefanie Mielert
Head of Legal Department
Fraunhofer Gesellschaft
DE
Stefanie Mielert is a Munich-based German lawyer with extensive legal and executive experience in the technology domain. Since joining the Fraunhofer-Gesellschaft (Fraunhofer) in 1993, Stefanie has advised on a variety of IP-related matters – from strategy to operational, and relating to Fraunhofer's national and international activities. Stefanie was Head of Legal at Fraunhofer from 2005 to 2010 and is now Head of Fraunhofer Corporate Governance.  Stefanie has special expertise in setting up international research co-operations, and in advising on product liability, quality management, CE-marking, and risk management strategies. Her experience includes a significant negotiation element for contract and conflict management. Over the past few years, Stefanie's involvement has increased in the areas of IP/ Commercial policy at national, regional and international level.  Stefanie complements her role by drawing on specific know-how and experience gathered during many years of consultancy work and teaching.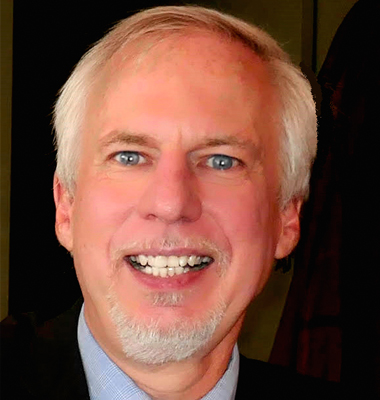 Eric Mille
Judge
Commercial Court of Brussels
BE
Eric Mille is a judge at the French speaking Brussels commercial court. Since 2015, this court is the sole first instance (French speaking) court in charge with patent cases in Belgium and Eric presides the (3 judges) chamber of the court which rules in these cases. He is also in charge of descriptive seizure claims in patent matters. Eric has both a legal and a technical (physics engineering) background. Previously to his position as a judge, he was for more than 12 years an attorney at law in the IP practice group of a major UK business law firm, where he was involved in a number of multi-jurisdictional patent cases. Before joining the bar, Eric was a patent counsel for nearly 10 years, both in the industry and in the private practice.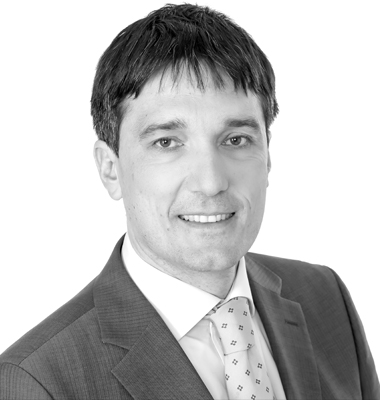 Joel Nägerl
European Patent Attorney / Partner
Zimmermann & Partner mbB
DE
Dr. Joel Nägerl is a European Patent Attorney partnered at Zimmermann & Partner mbB (Munich, DE). His professional focus is patent litigation where he advises and represents large multinational companies in numerous, high profile, international disputes. Due to his technical knowledge, his keen legal sense and his profound experience as patent litigator, Joel Nägerl is in great demand as counsel for developing technical attack and defense strategies for litigation proceedings not only in Germany but in foreign jurisdictions. He also serves as an appointed Court Expert at the Higher Regional Court of Düsseldorf and coauthored the Handbook of Patent Law (ed. Haedicke/Timmann; publ. C.H.Beck).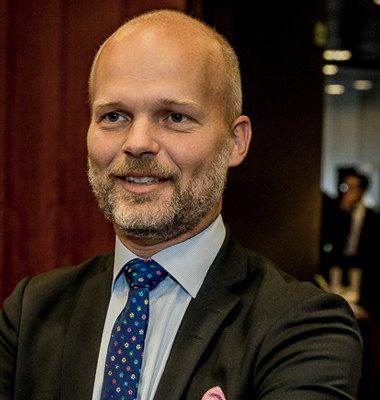 Alexander Ramsay
Chairman
UPC Preparatory Committee
SE
Alexander Ramsay is the Chairman of the Preparatory Committee of the Unified Patent Court and a judge at the Swedish Patent and Market Court. In his former employment as Deputy Director at the Swedish Ministry of Justice he was heavily involved in the negotiations that lead to the adoption of the two Regulations on the Unitary Patent Protection as well as the Agreement on the Unified Patent Court.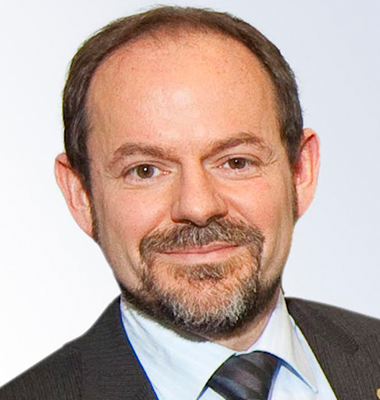 Joerg Thomaier
Head of IP Bayer Group
Bayer Intellectual Property GmbH
DE
Born 1966 Dr. Thomaier is Head of IP of the Bayer Group since 2010, responsible for all IP Matters – Patents, Trademarks, Licenses and all related matters - within the Bayer Group. In 2012 he restructured the Germany based IP Community of Bayer by establishing the Bayer IP GmbH, encompassing all IP Functions in Germany, serving as the IP Management Company within Bayer, taking on the role as the Managing Director of said entity as part of his role. He studied Chemistry in Heidelberg, Freiburg, Utrecht and Zürich, holds a PhD in Chemistry and is a trained European Patent Attorney.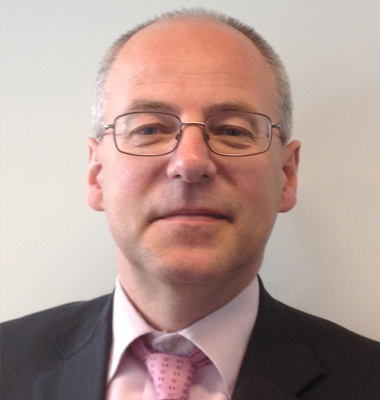 Paul H.M. van Beukering
Unit manager Knowledge Protection and Utilisa
Ministry of Economic Affairs and Climate Poli
NL
Paul van Beukering graduated from Nijmegen University with a law degree (specialisation in Intellectual Property law and European competition law) in 1989. From 1990 to 2006 he worked in several positions in the field of intellectual property and European law at the Netherlands' Ministry of Agriculture. In 2006 he joined the Ministry of Economic affairs, where he heads the Intellectual Property unit. Paul represents the Netherlands in various international organisations in the field of intellectual property (World Intellectual Property Organisation, European Patent Office, European Union  Intellectual Property Office, Benelux Office for Intellectual Property, European Union Council working parties on IP). From 2013 - 2015 Paul was chairman of the Preparatory Committee of the Unified Patent Court.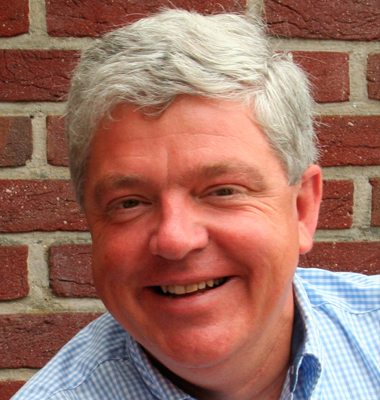 Ton van Hoef
Senior Vice President and Chief Intellectual
ASML Corporate Intellectual Property
Ton van Hoef is Senior Vice President & Chief Intellectual Property (IP) Counsel at ASML and responsible for worldwide IP management. After having obtained a MS degree in Electronics, he worked as a patent attorney at Philips Electronics (NL) and later served as chief patent counsel at Hunter Douglas (NL). Ton qualified as both Dutch and European patent attorney, and has been involved in large licensing deals, merger projects, and worldwide litigations. ASML, headquartered in Veldhoven (NL), with offices in over 60 cities in 16 countries, creates products and services that let its customers define the patterns that integrated circuits are made of.
Pierre Véron
Honorary President EPLAW (European Patent Law
UPC EXPERT PANEL GROUP
FR
Pierre Véron is a French patent litigation specialist, member of the Paris Bar. A former president of the EPLAW (European Patent Lawyers Association), which he founded in 2001, and of the AAPI (French association of patent litigators), Pierre Véron has taught European patent litigation at the CEIPI in Strasbourg for many years. Between 2007 and 2012 he served as an expert with the European Commission for the creation of the Unified Patent Court in Europe. He has then been a member of the Drafting Committee of the Rules of Procedure of this court. He now serves as an expert in the Expert panel advising the Preparatory Committee of the Unified Patent Court. A former president of an arbitration centre and a former associate of the Chartered Institute of Arbitrators, he has been involved in dozens of arbitration proceedings, either as counsel, arbitrator or chairman of the arbitration panel.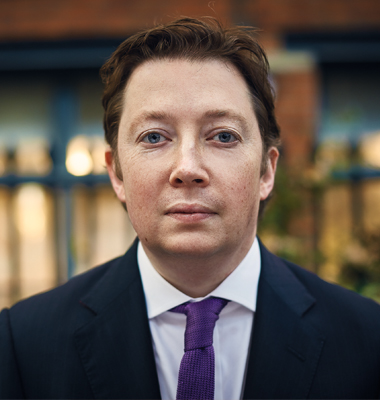 Tim Whitfield
Partner
Powell Gilbert LLP
GB
Tim is an experienced patent litigator with a strong scientific background, which allows him readily to understand complex technical issues. He has advised on patents and litigation strategy relating to a diverse range of technologies, including pharmaceutical and biotechnology products and formulations, medical devices and associated consumables, telecommunications (both implementation patents and SEPs), industrial processes and consumer electronics. He represents clients in cases before the English Courts, as well as in proceedings before the European Patent Office, and has particular experience in pharmaceutical injunction cases and the co-ordination of multi-jurisdictional patent litigation.
Partners
HOST
Knowledge partner
Sponsors
Partners
Media
Reviews
Prices
Registered participants

Strategic IP conference producer
Secure transaction
Transaction System by Ingenico
Support 5/7
Contact us from Monday to Friday
Online Reservation
Secure and direct online reservation
SSL Protocol
Protects transactions confidentiality