UP/UPC 2017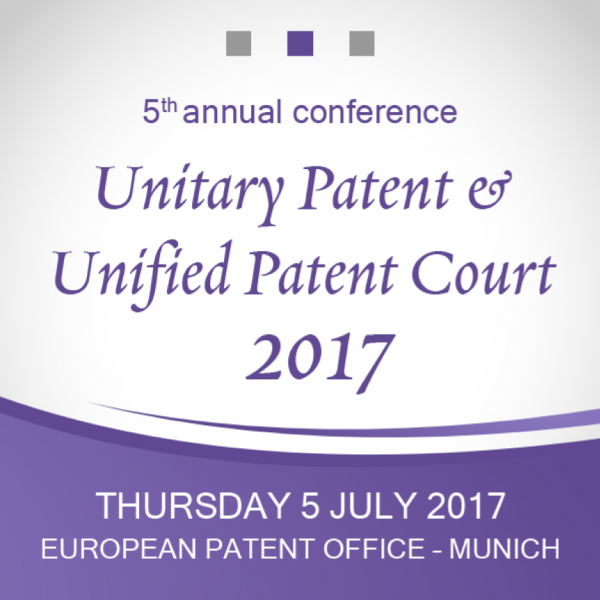 The Unitary Patent and Unified Patent Court 2017
Audience
Why participate?

Our delegates are provided with the latest news of the new European patent system and the impact of the future Unitary Patent and Unified Patent Court in an uncertain political landscape oversea. The speakers are carefully selected based on their expertise and practical experience.


Who will attend?

Institutions representatives, Patent litigators, European IP practitioners, IP owners, Patent portfolio manager, key Decision makers and International organisations.


Attendees from last year

Hewlett Packard; UCB; Huawei Technologies Co. Ltd.; ASML Netherlands B.V.; Sanofi; Nokia; Audi AG; Samsung Electronics; Lundbeck; IvoclarVivadent Conti Temic microelectronic Gmbh; Thermo Fisher Scientific Geneart GmbH; Siemens AG; Roche Diagnostics GmbH; Flooring Technologies Ltd.; Merck KGaA; United Technologies Corporation; DSM Intellectual Property; Lonza Ltd; Novartis; Carl Zeiss SMT GmbH, SMT-IP and many others.

Who should attend?

Institutions

European institutions

Associated bodies (JRC…)

IP international organizations

IP national bodies

NGOs

R&D Clusters



European IP Practionners

Patent Prosecution

Patent Oppositions

Appeals

EPO Third Party Observations

Central Limitation and Revocation

Supplementary Protection Certificates

Reexaminations

Reissue Proceedings

Appeals to the PTAB

Interferences

Derivations

Appeals of PTAB Trial Decisions

Brexit



IP Owners

Corporate IP & Licensing Departments



Patent Portfolio Management

Corporate IP & Licensing Departments

NDEs



Patent Litigators

Pre-Trial Strategy

Patent Trial

Settlement

Appeals

Abbreviated New Drug Application (ANDA) Litigation

ITC Section 337

Arbitration and Other ADR Centres
Programme
Speakers
Keynote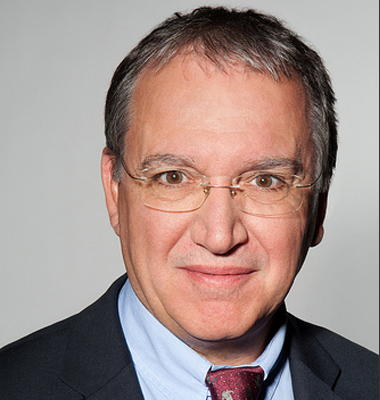 Benoît Battistelli
President
EUROPEAN PATENT OFFICE
Since July 2010, Benoît Battistelli has been President of the European Patent Office, an international organisation with 38 Member States, comprising all the members of the European Union, plus a number of further countries, including Norway, Switzerland, Turkey and several Southeast European States. His mandate runs until 30 June 2018. Mr Battistelli also chaired the Supervisory Board of the European Patent Academy from July 2005 to July 2008 and held the position of Chairman of the Administrative Council of the European Patent Organisation from March 2009 to June 2010, after serving as the Council's Deputy Chairman from December 2006 to March 2009.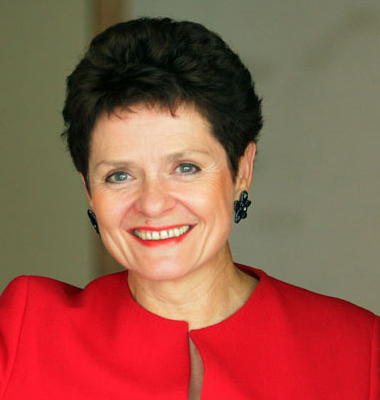 Margot Fröhlinger
Principal Director Unitary Patent, European a
EUROPEAN PATENT OFFICE
Margot Fröhlinger, former Director at the European Commission in charge of Intellectual Property, joined the European Patent Office in April 2012 where she is Principal Director for Unitary Patent, European and International Legal Affairs. In this position she deals with issues such as the development of patent law at European and international levels, patent law harmonisation, the strengthening and improvement of the PCT system as well as with the implementation of the Unitary Patent and the EPO's relation with the UPC Preparatory Committee.
Featured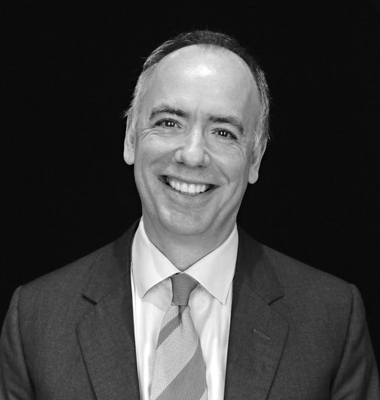 Hon. Judge Richard Hacon
Presiding Judge
INTELLECTUAL PROPERTY ENTERPRISE COURT
GB
His Honour Judge Richard Hacon was appointed as the first full-time judge of the Intellectual Property Enterprise Court with effect from 3rd December 2013. Richard acts in cases covering all aspects of intellectual property law. Due to his science background, Richard is often instructed in highly technical patent actions and these often involve biotechnology and chemical fields. His work in trade mark and design litigation has included many of the most significant recent cases. He has acted in many reported copyright, design right, passing-off and confidential information cases. He has also acted in litigation concerning commercial contracts.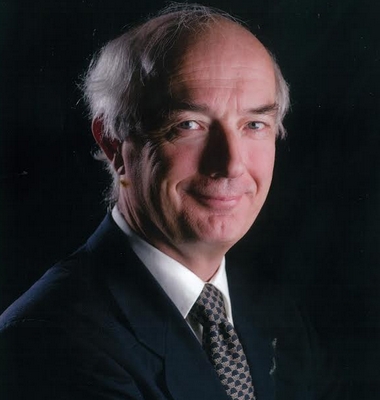 Tony Huydecoper
Former Advocate-General
SUPREME COURT
NL
Born 1945. Graduated Utrecht University, law faculty, 1969. Admitted to the bar of The Hague, The Netherlands, November 1970. 1977 - 2001: partner in leading law-firm (presently called De Brauw Blackstone Westbroek). 1996-1998: President of the Netherlands Bar Association (Nederlandse Orde van Advocaten). 2001 – 2012: member of the judiciary (advocate-general to the Supreme Court (Hoge Raad), civil law section). 2005 – 2006: temporary professor Nijmegen University (concurrent with appointment to Supreme Court)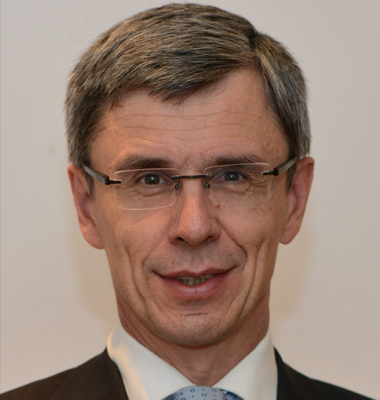 Dr. Klaus Grabinski
Judge
FEDERAL COURT OF JUSTICE
DE
Dr Klaus Grabinski was appointed as judge in the Federal Court of Justice in 2009. At the Federal Court of Justice, he is allocated to the 10th Civil Division, which has inter alia jurisdiction in patent dispute matters. Before, he was Presiding Judge at the District Court in Düsseldorf in one of the two Patent Litigation Divisions (2001-2009), Judge at the Court of Appeal in Düsseldorf (2000-2001), Legal Researcher at the Federal Court of Justice (1997-2000) and Judge at the District Court in Düsseldorf (1992-1997). Dr Grabinski is member of an Expert Panel that is advising the Preparatory Committee of the future Unified Patent Court on different work streams. He is a frequent speaker at national and international conferences on patent law.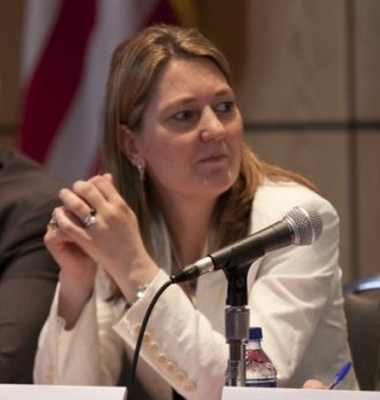 Hon. Rian Kalden
Judge
COURT OF APPEAL, THE HAGUE
NL
In 2002, Rian Kalden became a judge at the District Court of The Hague. There she joined the Patent Chamber. From 2005 to mid 2008 she was a judge, and from January 2009 as head of the Division, where she dealt with all kinds of IP cases, but mostly patent cases. Rian Kalden was appointed judge in The Court of Appeal of The Hague in September 2013 where she now heads the Division that, among other areas, also covers all IP cases, including patent cases. She speaks at national and international conferences on patent law and related issues. She also acts as an arbitrator in NAI (Netherlands Arbitration Institute) arbitrations.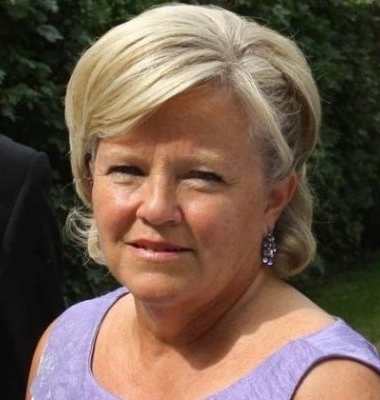 Louise Akerblom
Vice-Chair Preparatory Committee
LUXEMBOURGISH MINISTRY OF FOREIGN AFFAIRS
LU
Early career in Corporate Finance in the Swedish Car Industry and currency trading and analysis in the Luxembourg finance sector. A path change lead to a managing position for a vocational training institute in Luxembourg before heading abroad to Madrid and later Washington DC where she engaged in public outreach for the Luxembourg Embassies. Back in Luxembourg she worked on trade missions at the Chamber of Commerce before joining the Ministry of Foreign affairs to work on the set up of the UPC.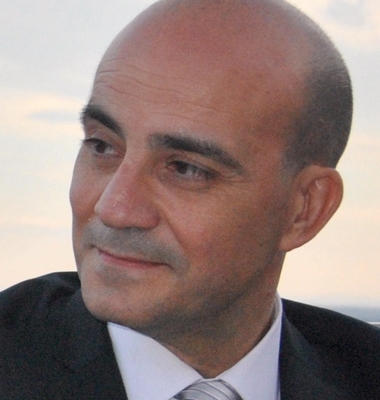 Angel Galgo Peco
Presiding Judge of Chamber No. 28
MADRID COURT OF APPEAL
ES
Angel Galgo Peco entered the Judiciary in 1989. In 2003, he worked for the Council of Europe. In 2004, he began to work for the European Union. In 2008, back to Madrid, he assumed the office of the President of Chamber No. 28, at the Court of Appeal of Madrid, his current position. He also worked for the UNO. He participates on a regular basis in activities organised by the EPO, the EUIPO and the Spanish PTO. He has also participated in the European Commission IPKey Project. He is a member of IPAJ (Association of Judges in Intellectual Property).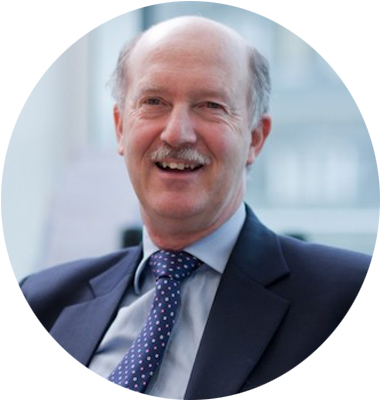 Chris Mercer
Former Honorary Secretary
CHARTERED INSTITUTE OF PATENT ATTORNEYS (CIPA
GB
Chris retired his partnership with Carpmaels & Ransford in 2010 but continues to apply his invaluable experience in biotech, chemistry and light mechanical engineering subject-matter to the firm's work with clients. Chris' practice was mainly before the European Patent Office, with responsibility for a large number of applications and oppositions. He has argued before numerous Opposition Divisions and Boards of Appeal, as well as the Enlarged Board of Appeal.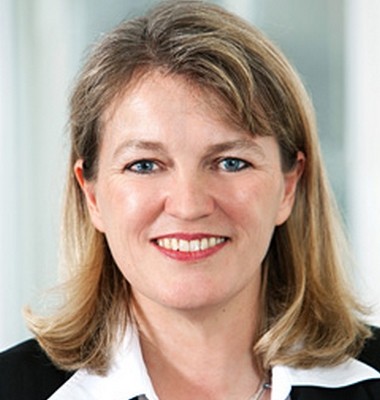 Dr. Penny X. Gilbert
Founding Partner
POWELL GILBERT LLP
GB
Penny's strong scientific background has led to her specialisation in advising clients in the life sciences sector. She represents clients before the UK patent courts, Court of Appeal and Supreme Court and has represented clients in referrals to the CJEU and EFTA Court. She has a wealth of experience in co-ordinating multi-jurisdictional patent litigation and has represented clients in European Patent Office opposition and appeal proceedings and in appeals from the UK IPO. Penny also represents clients in patent licence disputes before the UK Courts and in arbitration. She is a qualified mediator and a solicitor advocate.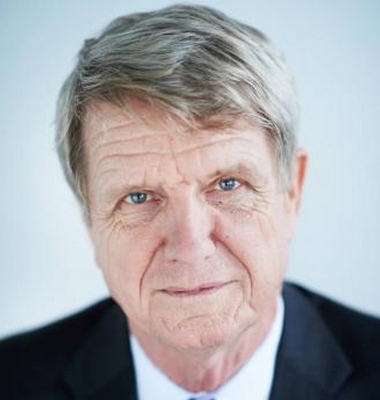 Willem Hoyng
Managing Partner
HOYNG ROKH MONEGIER
NL
Willem's practice primarily consists of litigating in the field of intellectual property law. He also regularly litigates before the Court of Justice of the European Union (CJEU) and the European Patent Office (EPO). Willem is also involved in advising on European patent strategies and coordinating and conducting European patent proceedings. He is a member of the drafting committee of the Rules of Procedure of the UPC and of the advisory committee of the Preparatory Committee and an advisor to the Ministery of economic affairs of The Netherlands on UPC matters. He is the adviser of many innovative Dutch and foreign multinationals, including pharmaceutical and biotechnological companies.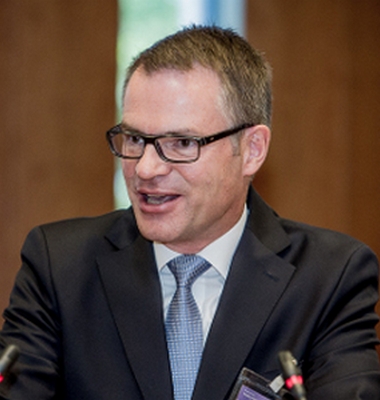 Dr. Ansgar Ohly
Chair of Civil Law, Intellectual Property and
UNIVERSITY OF MUNCHEN
DE
Ansgar Ohly holds the Chair for Civil Law, Intellectual Property and Competition Law at the Ludwig Maximilian University of Munich. He is also a permanent Visiting Professor at the University of Oxford. His main fields of academic interest are all areas of intellectual property law, with a special emphasis on European developments and in the comparison of civil law and common law systems. His recent publications include an article on the future of the UPC after Brexit (GRUR Int. 2017, 1, with R. Streinz), and a commentary on the German law of unfair competition (2016, with O. Sosnitza). He is also the co-editor of GRUR, the leading German intellectual property journal.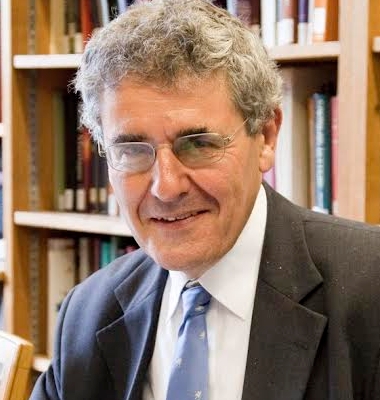 The Rt. Hon. Professor Robin Jacob
Sir Hugh Laddie Chair of Intellectual Propert
UCL FACULTY OF LAWS
GB
He practiced at the Intellectual Property Bar from 1967. He was appointed a Lord Justice of Appeal in October 2003. In the Court of Appeal, he regularly sat on both IP and commercial cases, and he formally retired from the Court of Appeal in May 2011 to take up his current appointment. He often lectures, mainly on IP topics, both in the UK and abroad and is regularly consulted on IP matters by the European Commission and the UK government. He is President of the Intellectual Property Judges' Association (the association of European IP, particularly patent, judges). He is Chairman of the Advisory Panel on the Selection and Training of Judges for the forthcoming Unitary Patent Court.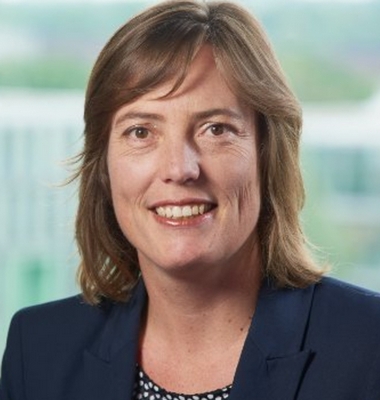 Maaike van Velzen
Head of IP Portfolio Management
PHILIPS INTELLECTUAL PROPERTY & STANDARS
NL
She is a business-driven IP professional with focus on creating an international IP portfolio, IP scouting and acquisition and long-term IP strategy. At Philips IP&S, she is head of IP for several business groups - Health Informatics, Population Health Management and Personal Health. Over the past 10 years, she had a variety of roles in Philips IP&S touching all aspects of IP including IP counseling, IP portfolio management, IP licensing, IP acquisition and IP enforcement. Throughout these assignments she has worked with all types of IP. This has strengthened her view that real value is created through clever selection of the appropriate IP type for a given business activity.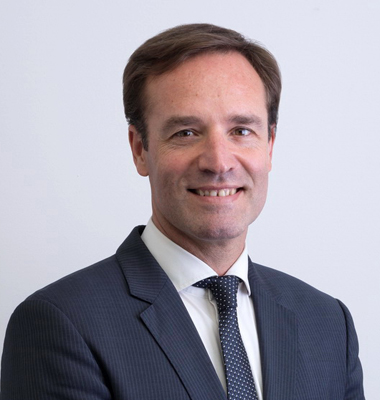 Rubén Bonet
Co-Founder, President and Chief Executive Off
FRACTUS
ES
Rubén Bonet is co-founder, President and CEO of Fractus, a European technology company specialised in the global wireless and telecom industries, named in 2005 Technology Pioneer by the World Economic Forum. Earlier in his career he was strategy consultant at Arthur Andersen. Ruben summary of accomplishments are the spin-off of Fractus from an R&D university, the international expansion across US and Asia, strategic partnerships with large industrial corporations, a later-stage MBO and the negotiation of patent technology licensing agreements. Rubén has been recently appointed Entrepreneur-in- Residence at IESE and SMEs Chair in IP Europe, representing European SMEs.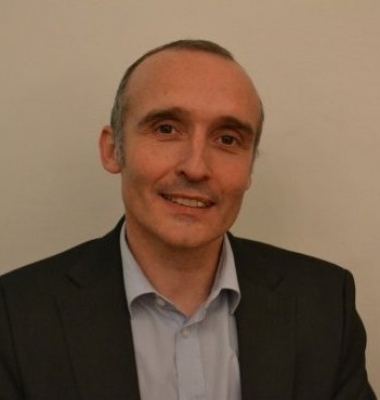 Jérôme Debrulle
Head of the Belgium Intellectual Property Off
FPS ECONOMY, SME'S, MIDDLE CLASSES AND ENERGY
BE
Since November 2009, Mr. Debrulle is the Head of the Belgian Intellectual Property Office which depends on the Ministry of Economy. He represents Belgium within the Administrative Council of the European Patent Organisation. Mr. Debrulle is since March 2013 the Chairman of the EPO Select Committee which is in charge of the implementation of the Unitary Patent Protection.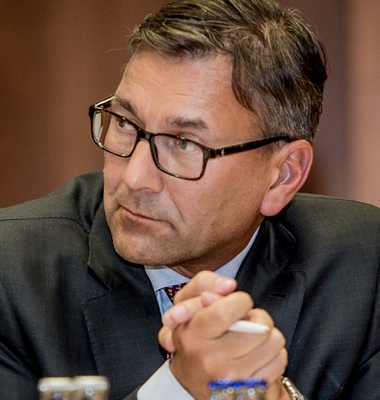 Rainer Hilli
Partner, Chair of the Board
ROSCHIER
FI
Rainer has more than 20 years of experience in intellectual property disputes, including civil and administrative court proceedings as well as arbitration. He has also represented clients in various fields of industry including pharmaceuticals, telecommunications, media, pulp & paper, engineering and brand-intensive industries. He is frequently involved in multi-jurisdictional IP litigation. Rainer has experience from working in cross-border litigations both as lead coordinator and as lead of the national team. He has also been advising on product liability and product safety as well as regulatory compliance. Rainer's practice also includes IP and technology driven transactions, licensing, franchising and technology transfers.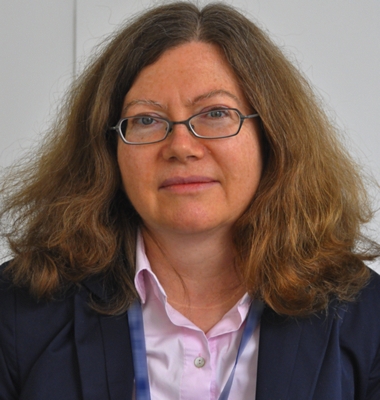 Liz Coleman
Divisional Director
UK INTELLECTUAL PROPERTY OFFICE
GB
Liz is a Divisional Director at the UK Intellectual Property Office. She joined the UK civil service as a patent examiner in 1983, moving to a corporate services role in 1993 and into intellectual property policy from 1995. She was seconded twice to the EU Commission as a national expert, working first in the copyright unit and later in the industrial property unit, and she has been involved since 2000 with the various incarnations of what is now the Unified Patent Court and the Unitary Patent.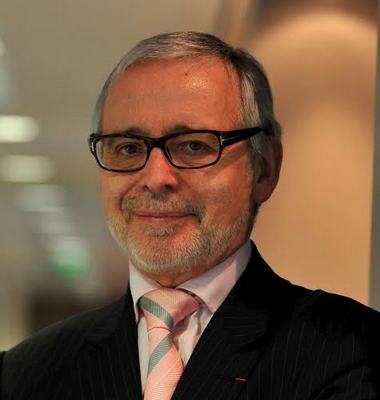 Thierry Sueur
VP European and International Affairs, Intell
AIR LIQUIDE
FR
Thierry Sueur, Engineer, was Patent Attorney and then Intellectual Property Vice-President at Thomson Consumer Electronics, and Director of RCA Licensing. Thierry Sueur joined the AIR LIQUIDE Group in 1992 as Intellectual Property Director until 2014. He is also a member of the Board of Directors of CEIPI, of IEEPI and President of UJUB ("Union pour la Juridiction Unifiée des Brevets"). He was also Vice-Chairman of the INPI Board of Directors from 2010 to 2013, Chairman of LES International, Chairman of the French Group of AIPPI in 2012 and President of APEB ("Association des Praticiens Européens des Brevets") in 2015. He was promoted as "Chevalier de la Légion d'Honneur" in 2007.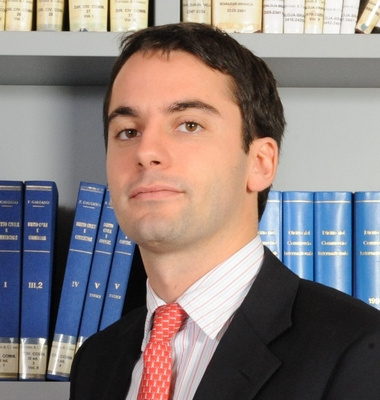 Vittorio Cerulli Irelli
Head of Rome office & Partner
TREVISAN & CUONZO
IT
Vittorio is a partner of Trevisan & Cuonzo Avvocati. He heads the newly established Rome office of the firm, where he advises a varied portfolio of clients, from Fortune 500 companies to UK Government agencies, with a focus on patent ligation and the interactions between IP and antitrust law. With over 10 years courtroom experience, Vittorio has represented many multinational companies before the Italian and European Union courts in a broad range of high-profile cases with an international dimension. He holds a PhD from the University of London, has published extensively on a broad range of issues and has repeatedly assisted in giving expert opinions on Italian law to the High Court of England and Wales.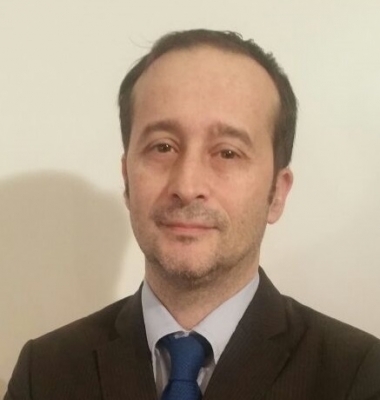 Cristiano Morganti
Director of International Projects
NET SERVICE INFORMATION TECHNOLOGY
GB
Cristiano Morganti is the Director of International Projects at Net Service Information Technology, working on e-Justice and e-Government assignments across Europe. He is responsible for the design and implementation of the UPC Case Management System. He has 20 years of experience in ICT projects for Government, EU Agencies, Banks and Multinationals. Before joining Net Service in 2012, he has held various management positions, building expertise on change management and digitalisation in large public and private organisations, in finance and intellectual property. Cristiano has a Laurea in International Politics from the University of Bologna and an M.Litt. in Economics from Trinity College, Dublin.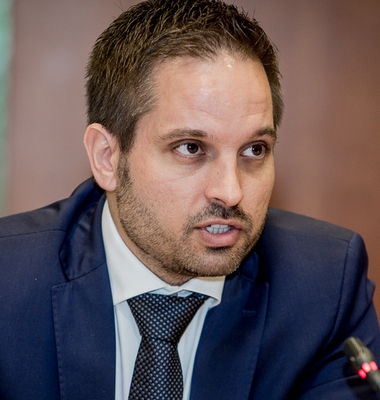 Dr. György Kozma
HR and Judicial Working Group Coordinator / C
PREPARATORY COMMITTEE / PERMANENT REPRESENTAT
HU
Mr. György Kozma is currently working at the Permanent Representation of Hungary to the EU, since 2015. At the end of 2008, he is appointed to the Permanent representation of Hungary to the EU, where he becomes Head of the Legal Service, while remaining responsible for issues related to intellectual property rights.Under the Hungarian presidency, he chairs negotiations related to the Council of Ministers working groups "intellectual property rights" and "better law-making". In July 2013, he becomes Vice-president of the Office of National Economic Planning. In this new position, he was responsible for the strategic planning on European funds for the current programming period (2014-2020).
Paolo Markovina
Patent Manager
ELECTROLUX ITALIA
IT
Graduated in Electronic Engineer in 1992. Italian and European patent attorney. His professional career in intellectual property started in 1995, when he joined the IP firm Studio Torta in Turin. Then in 1998 he moved to the Intellectual Property department of Pirelli in Milan. Finally, in 2007, he joined Electrolux to head the Italian patent department in Pordenone. President of AICIPI (Association of Italian in-house IP consultants) from 2010 to 2016. Member of different committees and working groups in the field of IP.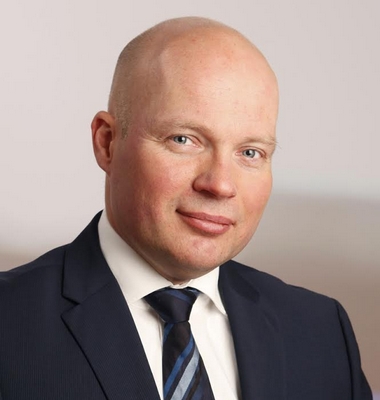 Dr. Martin Köhler
Rechtsanwalt - Partner
HOYNG ROKH MONÉGIER
DE
Martin Köhler has been an attorney since 1998. He is specialized in patent infringement litigation and is regularly active in trademark and design rights enforcement as well as in unfair competition litigation. Outside court, his other work includes providing advice on licensing, research and development agreements as well as on employee invention matters. Martin regularly represents clients in the areas of electronics, telecoms, mechanical and chemical engineering, automotive technology, pharmaceuticals and medical devices. Martin publishes regularly on intellectual property issues and is a speaker at conferences on patent law issues. He is also a visiting lecturer at the Hagen Law School.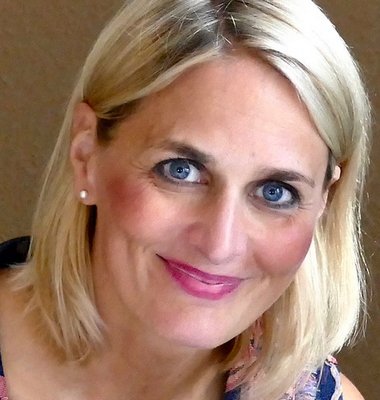 Dr. Britta Heidkamp-Borchers
Referentin
MINISTRY OF JUSTICE, NOTH RHINE WESTFALIA
DE
Dr. Heidkamp-Borchers is Referentin at the Ministry of Justice North Rhine Westfalia, advising on issues of IP law including the establishment of the local division of the Unified Patent Court in Düsseldorf. She studied law at the universities of Münster and Paris-Assas, France, and received an LL.M. in International Legal Studies from American University, Washington, D.C., USA, and her Dr. from Münster University. After completion of her Referendariat, she worked as a lawyer at an international law firm. Since 2007 she has served as a judge at the Landgericht Düsseldorf, mostly dealing with design law and patent infringement cases.
Patrice Vidon
IP Counsel, European Trademark and Design att
CNCPI
FR
Founder in 1988 of the Vidon Group, Patrice Vidon specialised in the implementation of the global IP strategies, negotiation of the contracts of R&D, contracts of international cooperation regarding technology, and licenses of technologies covered by standards and patents. Patrice Vidon is former President of the CNIPA (Committee of National Institutes of IP Attorneys), former president of the CNCPI, and the former National Member of council of Dialogue of Liberal professions, and Boards of directors of the CEIPI, and the INPI. He is also an expert with the European Commission on the question of the Unitary Patent and the future European jurisdiction of patents.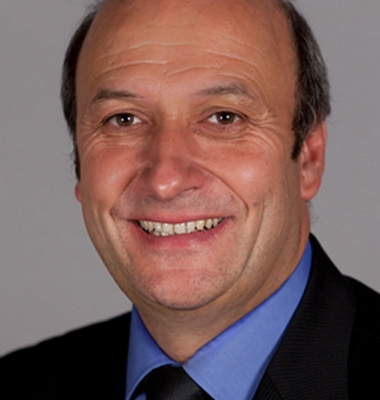 Hans-Christian Haugg
Director Legal and Unitary Patent Division
EUROPEAN PATENT OFFICE
After having finalised his law studies at the University of Munich and completed his PhD in patent law, he then worked in a law firm specialised in the field of intellectual property rights as lawyer. In 1995, he joined the EPO starting in Patent Law and Patent Administration departments. In the framework of the Conference for the revision of the EPC 2000, he became a member of the taskforce being in charge of related legal aspects. Following this, he was working for the Administrative Council Secretariat before he took over responsibility as Director of the Legal Division of the EPO in 2007. In this function, he is also head of the newly established Unitary Patent Protection Division which will deal with all matters concerning the administration of Unitary Patents.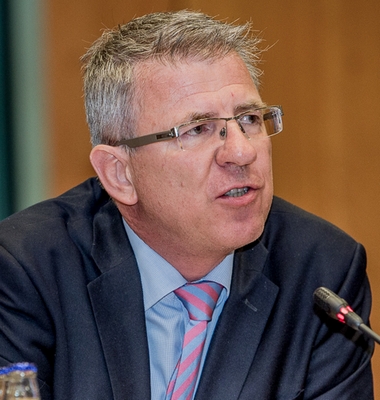 Max Brunner
French UPC's Project Manager in European and
FRENCH MINISTRY OF JUSTICE
FR
During his first years of career, Max Brunner worked in the private sector in various jobs in France, Canada and Finland as Total, Auchan or at the Institut Français d'Helsinki. In the public sector, he was Manager of the budget Office at the Ministry of Justice. He became Manager of the Office of the operators, Head of the management control Department, and then Assistant to the Deputy Director of the mission of programs responsible for the performance sector and Head of the management control, at the Ministry of Foreign Affairs. In September 2014 he became the French UPC's project manager at the Ministry of Justice in the European and International Department in the General Secretary.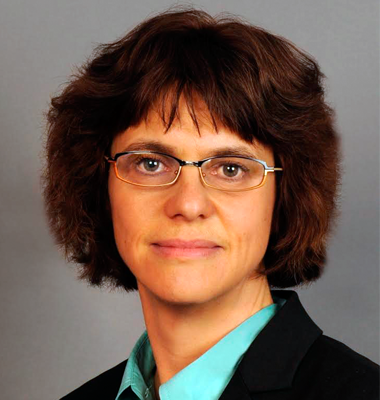 Bettina Wanner
Head of IP Advocacy
BAYER IP GMBH
DE
Dr. Bettina Wanner isHead of IP Advocacy at Bayer Intellectual Property GmbH. She worked for Bayer in different areas in research, regulatory affairs, and patents, both in the US and Germany. She is a German and European Patent Attorney and hols a PhD in Chemistry of the Swiss Federal Institure of Technology (ETH) in Zurich, Switzerland.
Partners
RESEARCHED, PRODUCED AND ORGANISED BY
HOST
Sponsors
Partners
Reviews
Prices
Registered participants

Strategic IP conference producer
Secure transaction
Transaction System by Ingenico
Support 5/7
Contact us from Monday to Friday
Online Reservation
Secure and direct online reservation
SSL Protocol
Protects transactions confidentiality