Aftermarket arm-wrestle: breaking the hold of the world's big brands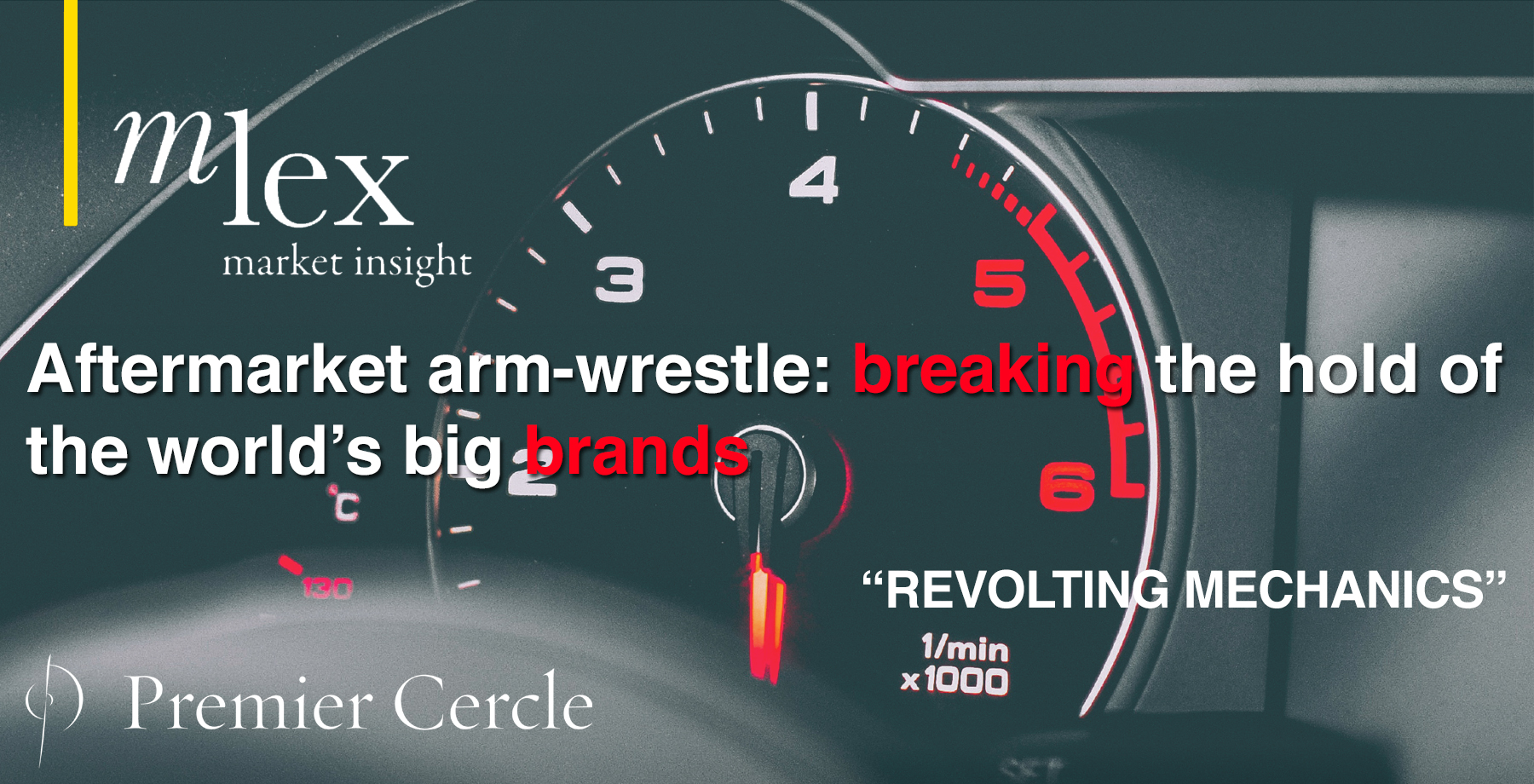 REVOLTING MECHANICS
When MLex visited Australian politician Andrew Leigh in his Canberra electorate office, the marathon-running member of parliament had just returned from a fact-finding mission to the northern Australian state of Queensland and was adamant independent mechanics were on the war path.
Leigh, the competition spokesperson for the opposition Australian Labor Party, provided the example of Bribie Island, a popular retirement destination between the city of Brisbane and the Sunshine Coast, a relatively upmarket tourist destination.
The island is connected to the mainland by a bridge, but many residents — particularly the elderly — prefer not to have to cross it. They want their cars repaired and serviced on the island and there are independent mechanics who — in theory, at least — should be able to help.
But Leigh said the island's mechanics were facing an existential threat: there was a local market that they were willing to serve, but business practices by car manufacturers were forcing potential customers to the mainland, into the arms of authorized dealers.
"When [islanders] want to get their car fixed, they have an invidious problem of going to an independent mechanic, who isn't getting the data shared with him, or else taking their lives into their own hands — as they see it — and driving over the bridge and onto the mainland," Leigh said. "No one tells people what car to buy; no one should tell them where to fix it."
That strong stance has led the opposition to throw its weight behind the ACCC's findings — something that, under normal circumstances, wouldn't be newsworthy, given that only the government can set policy directions. But recent political developments suggest the tide may be turning.
Firstly, with the governing center-right coalition facing internal tensions, Labor is polling strongly and may find itself forming a government after the next election, likely to be held in 2019. More importantly, though, Australia's new prime minister, Scott Morrison, appears to be courting small businesses ahead of the upcoming election campaign.
And with automotive manufacturing in the country declining sharply in recent years — Mitsubishi pulled out in 2008, Nissan shut down production in the 1990s and Toyota shuttered its Melbourne factory in 2017 — the big car companies no longer have the political clout that accrues to large employers.
If ever there was a good time to antagonize the car industry in the interests of small businesses and — ultimately — consumers, this could be it.
A decision this year by Brazil's competition watchdog to end a probe into the country's car parts market appeared to mark the end of the road for a campaign by independent manufacturers against Fiat Chrysler Automobiles, Ford Motor Co and Volkswagen.
After a struggle that began in 2007, the Administrative Council for Economic Defense, or CADE, threw out auto parts manufacturers' claims that carmakers had abused their intellectual property rights in the local spare parts aftermarket.
The decision left independent parts makers bruised and facing an uncertain future. It also highlighted the fact that — in Brazil, at least — the clash over car repairs is as much about IP as it is about competition and the market power of heavyweight companies.
It's an unusual state of affairs.
Brazilian patent laws allow car manufacturers to monopolize markets by exercising IP rights. A spare part can only be made by a car company itself; any attempt to do so by a third party falls foul of global carmakers' rights to protect their IP.
That means an independent repairer tempted to use a part for, say, a Fiat Panda that hasn't been made by Fiat itself can be dragged into court. And because parts must meet exact specifications for each car, any attempts to reproduce a part and sidestep IP issues will be doomed to fail.
The result is that carmakers maintain a stranglehold on the provision of parts, including headlights, wing mirrors and bumpers. According to the independent manufacturers' industry group, the National Association of Auto Parts Manufacturers, or Anfape, that's hurting competition.
Yet despite Anfape's protestations, six months ago CADE pulled the plug on an inquiry into the matter that had revealed its own internal divisions. With a razor-thin 4:3 majority, CADE's tribunal — an internal decision-making body — concluded that the practice didn't violate competition law.
Anfape was left to consult its lawyers and regroup. All indications are that the independent manufacturers aren't planning to give up their fight any time soon.
Speaking to MLex recently, the association said that mission was to "protect the market and defend free competition." Market players including distributors, shopkeepers, repairers and consumers were "running a great risk with the attempt of monopoly by automakers Fiat, Ford and Volkswagen," it said.
The big three carmakers want to undermine consumers' right to choose, Anfape said.
read the complete report here